LISTS
Italy's Cooking: A Menu of Today's Italian Prog
By Jim Allen · March 19, 2021
Forget what you've been told about prog rock. The British bands that dominate its legacy tell only a sliver of the story; in the '70s salad days, nobody did prog like the Italians. Internationally known RPI (Rock Progressivo Italiano) bands like Banco, Le Orme, and PFM stirred a distinctly Italian seasoning into the music, mixing homegrown influences with classical, jazz, and rock. Today, a new crew is taking up the mantle and pushing Italy's prog scene forward.
Classic-style Italian prog is bigger than life, pumped full of passion and joie de vivre (or in this case, gioia de vivere). Whether it has to do with their operatic tradition or if there's just something about the Mediterranean spirit, the Italians have always worn prog rock's outsized garments like they were tailored with old-world exactitude.
Meaty analog synth tones turn cartwheels in the sky; acoustic guitars stoke pastoral visions with bucolic picking patterns; mellotron orchestrations come crashing down from the clouds as if flung from some mythical deity's fingers; breathy flutes coo enticingly enough to charm the sea bass out of the Adriatic. And singers seem to draw from a bottomless well of emotion, belting out their lines with a dramatic heft somewhere between Shakespearean soliloquy and Verdi aria.
The current crop of Italian prog adventurers adds fresh flavors to that lush, romantic recipe. Some modern RPI bands clearly revere the '70s sound, updating only as much as the moment demands. Others simply use it as a springboard to new horizons, adding a dash of electronica here, some international influences there, or a pinch of post-punk edge, stirring it together into something new to ensure that the "progressive" part of the tag is taken literally. There's a lot to absorb, especially if you're entering the territory for the first time. Step up and tuck into a tasting menu of today's Italian prog.
In the Tradition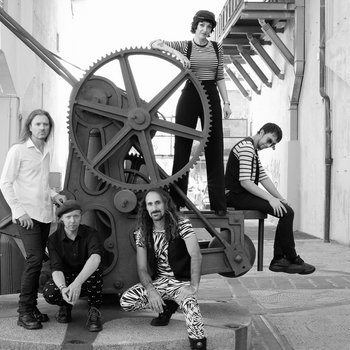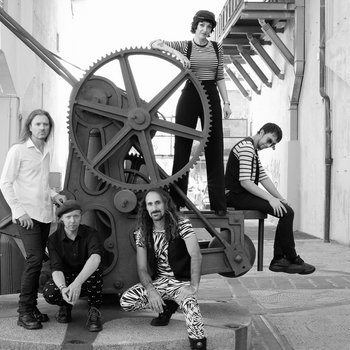 This Genoa quintet likes a little roughage in its musical diet. With Francesco Ciapica's gritty vocals capable of climbing to a sky-piercing wail, and Guilio Canepa's scythe-like guitar riffs swinging dangerously around, they seem to channel '70s hard-rock heroes like Deep Purple and Rainbow as much as their prog influences. But the complex constructions, rumble-to-a-roar dynamics, and especially Elisa Montaldo's swooping synths and orchestral washes make sure there's plenty of prog in the pot. They claim spiritual kinship with '70s RPI legends Museo Rosenbach, who rode a similar tough/tender divide, and Il Tempio Delle Clessidre (The Temple of the Hourglasses in English) brings that balance bursting into the present.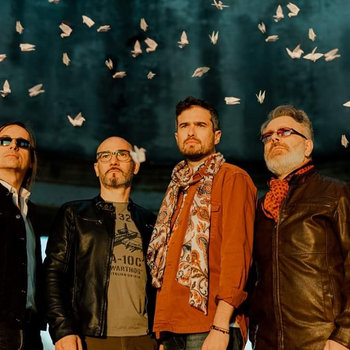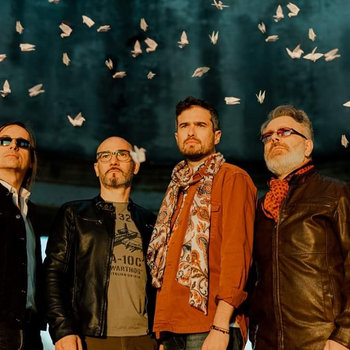 Merch for this release:
Compact Disc (CD), Vinyl LP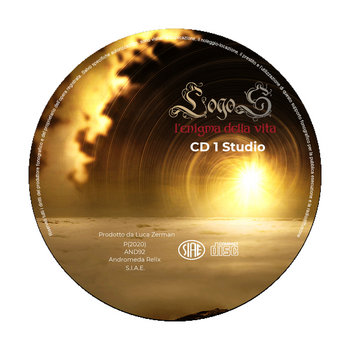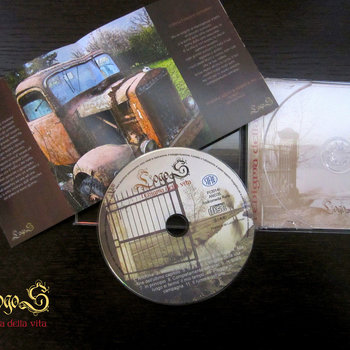 You don't need keyboards to be a prog band but it sure helps, and this Verona troop has two keyboardists up front, spinning the intricate organ, synth, and piano parts that lead their complex instrumental compositions. In their embryonic phase, LogoS covered keyboard-heavy RPI icons like Banco and Le Orme, and they've onboarded those influences without ever sounding slavishly retro.
Merch for this release:
Compact Disc (CD)
The acoustic, pastoral side of early Genesis was an important influence on RPI's first wave, and its echoes appear in the work of Brescia band Phoenix Again, alongside a boatload of other elements. They actually began their recording career in the '90s as Phoenix (not to be confused with the French band), fronted by brothers Claudio and Sergio Lorandi. After Claudio's death, Phoenix was, appropriately enough, reborn, with an altered name and lineup, including another brother, Antonio, and his sons Marco and Giorgio. Their latest is an acoustic album with international influences—it touches on Latin and Irish traditions alongside the Mediterranean folk that was crucial to the early RPI scene.
Since its early 2000s formation, this Genoese band has been unequivocal in its passion for old-school RPI. In 2012 they even released an album intended as a sequel to Le Orme's Felona e Sorona, one of Italian prog's crown jewels. Their first album since that homage, 2020's S.E.I. is just as solidly rooted in the classic sound, with majestic mellotron, sprightly flute, and from-the-gut vocals, front-loaded with a 21-minute epic worthy of the band's idols.
There must be something in the water in Genoa that fills the heads of modern musicians with visions of vintage prog glory. Like their neighbors La Maschera Di Cera and Il Tempio Delle Clessidre, Lo Coscienza di Zeno (whose name comes from a heady 1920s Italian novel) sounds unapologetically steeped in the sounds their countrymen made in the '70s. They've absorbed PFM, Maxophone, et al. into their collective bloodstream so completely that their blend of neo-classical acoustic touches, thick, wobbly analog synth tones, and opera-worthy vocal drama feels freshly minted rather than received.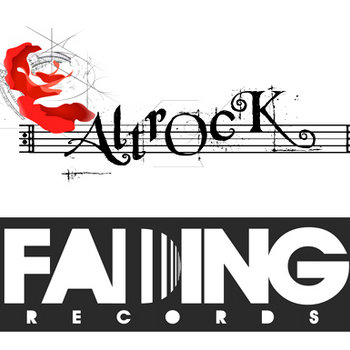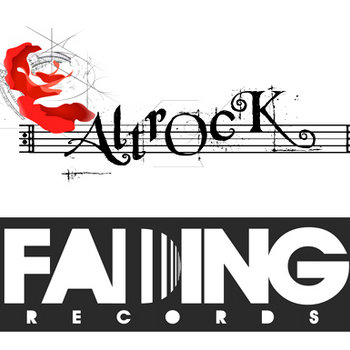 Merch for this release:
Compact Disc (CD)
In the grand prog spirit, multi-instrumentalist Andrea Lotti, a former member of La Coscienza di Zeno, wanted to make a massive statement with his La Dottrina Degli Opposti project. So he called on dozens of modern RPI artists, including musicians from his old band as well as Il Tempio Delle Clessidre and others, to contribute to a vintage sound that's outsized and symphonic in scope but somehow still delicately nuanced. Like the best of the bands in the tradition, LDDO knows how to work dynamics, balancing grandeur with gentle acoustic passages.
Dreams and Nightmares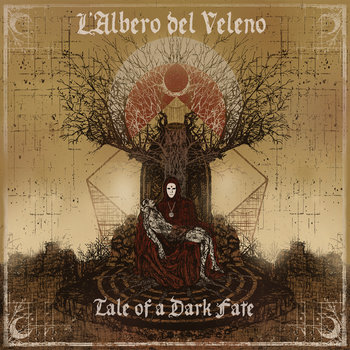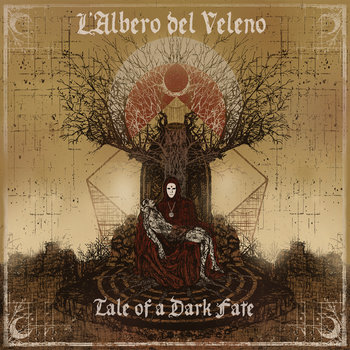 Merch for this release:
Compact Disc (CD),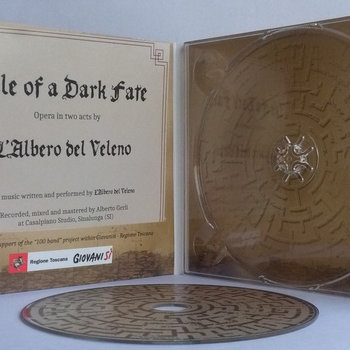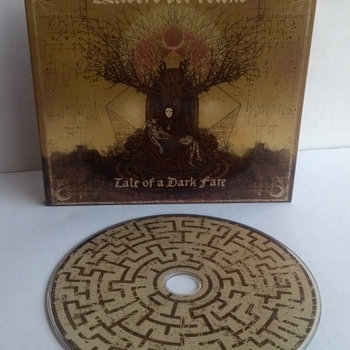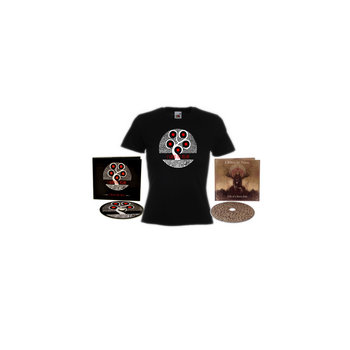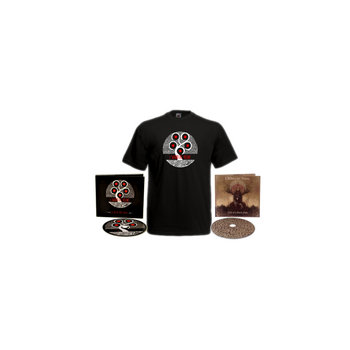 Aside from the Big Three (Banco, Le Orme, PFM), probably the most internationally successful RPI band of the golden age was Goblin, known worldwide for their soundtracks to Dario Argento's classic horror films Profondo Rosso and Suspiria. Their dark, instrumental style was a formative influence on Florence band L'Albero del Veleno (in English, The Poison Tree). L'Albero del Veleno are alternately churning and brooding, but their consistently shadowy sound isn't just intended to accompany creepy movies in your mind—at their shows they screen their own DIY visual accompaniment to their foreboding tunes.
Agostino Macor, keyboardist for La Maschera Di Sera, is the main mover behind the all-instrumental sound of Zaal. With their jazzy underpinning, forceful grooves, and sometimes-ominous, glower-power mood, some of this Genoese bunch's jams could come under the Magma-originated umbrella of Zeuhl, though that's not how the band positions itself. More than anything, their music is a great showcase for the magic Macor weaves with his keys.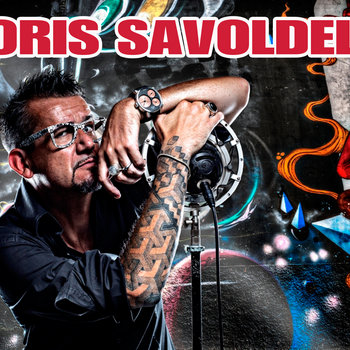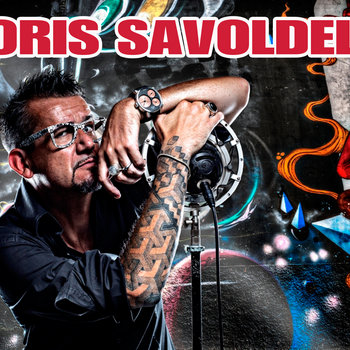 Merch for this release:
Compact Disc (CD)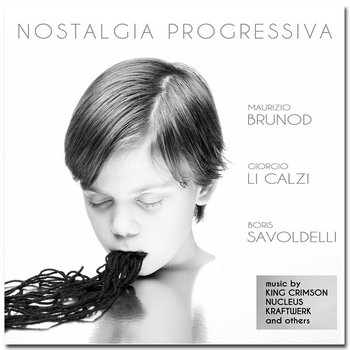 Singer and electronic musician Boris Salvodelli's ideas are too big to be bound to a genre. His ideas about expanding the very concept of being a vocalist have taken him all around the world with projects that touch on jazz, experimental music, and beyond. But on this trio outing with guitarist Maurizio Brunod and trumpeter/keyboardist Giorgio Li Calzi, he taps into his passion for prog. Salvodelli and his cohorts take classics from the progressive rock canon by King Crimson and the like, and conjure an alchemical transformation, blending dreamy electronic atmospheres, jazz excursions, and a pastoral folk feel, to birth something sui generis.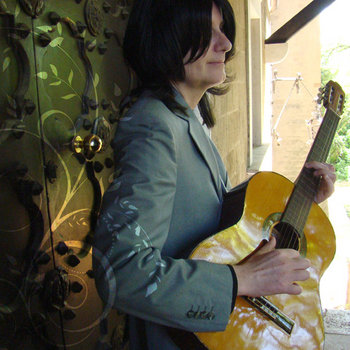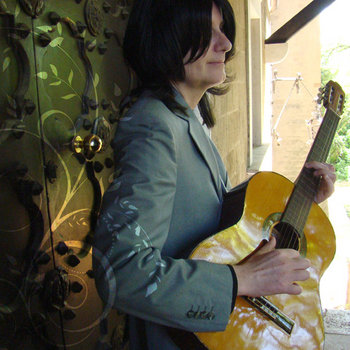 Before even hearing a note, the Yes-goes-goth cover art of Wyrd gives you a good idea what you're in for with Ellesmere, the band founded by Taproban bassist/guitarist Roberto Vitelli in Rome in 2014. The album features a beguiling series of strange but compelling atmospheres, bolstered by an international cast of hotshot helpers including Le Orme keyboardist Tony Pagliuca, Van der Graaf Generator sax man David Jackson, King Crimson violinist David Cross, and flautist John Hackett, brother and collaborator of Genesis guitarist, Steve.
Outward Bound
Guitarist/keyboardist Dario D'Allesandro identifies his band's influences as avant-rock, baroque pop, Rock in Opposition, and more, but "most of all, the Canterbury scene…perhaps also due to our somewhat provocative and irreverent attitude." He continues, "Ours is a playful, surreal, dissimulating approach." Like such key Canterbury bands as Caravan and Soft Machine, (not to mention their Italian spirit siblings Picchio dal Pozzo), these Palermo pranksters gleefully tweak expectations at every turn, shifting to psychedelia one minute, experimental madness the next, and everything in between along the way. It's a little like an amusement park ride where the thrill comes from being constantly tossed off-kilter.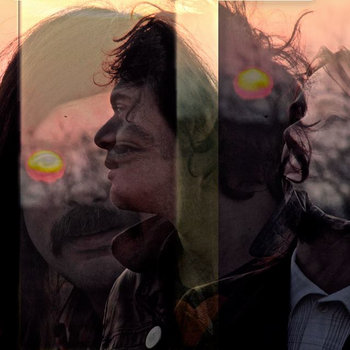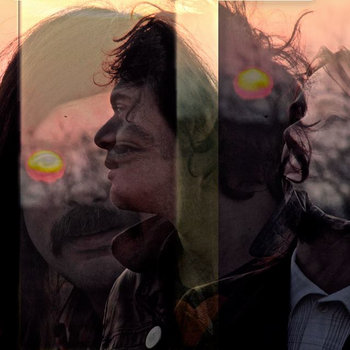 The keys/bass/drums setup is a tried-and-true prog format, and Milan band The Winstons fill it with three heads' worth of outside-the-box ideas. Taking a big dose of inspiration from early Soft Machine, they meld the elements of the Canterbury scene that band defined (overdriven organ, fuzz bass, arch humor, a soupçon of jazz) with psychedelia, alt rock, and straight-up prog. The Winstons are all about subverting expectations—they've been known to cover both Emerson, Lake and Palmer and The Stranglers—but there's magic and slightly skewed merriment in their madness.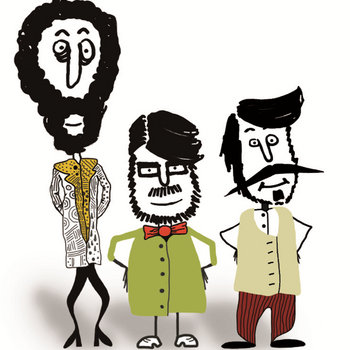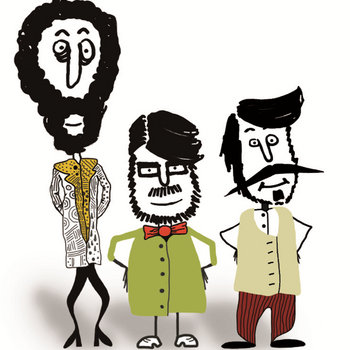 Merch for this release:
Compact Disc (CD)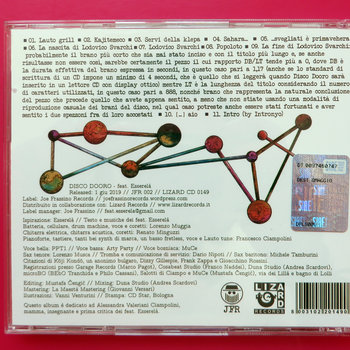 There's nobody named Esserelà involved in this Bolognese trio—the name was apparently inspired by a puppet in their practice space. Is that prog enough for you? Their constantly shifting sound seems to share some of the antic, offbeat vibe of Italy's classic Rock in Opposition bands like Stormy Six and Mamma Non Piangere. Sneaky funk, squiggly synths, snarky humor, splashes of jazziness, and knotty rock riffs are all a part of the picture.
Merch for this release:
Compact Disc (CD)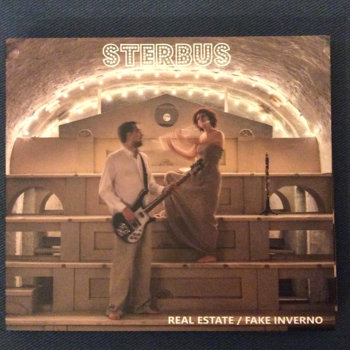 For Rome's Sterbus, being "progressive" is all about evolving. Though they have a solid grounding in vintage prog, Emanuele Sterbini and Dominique D'Avanzo never directly reproduce old-school styles. Instead, they apply those tenets of surprise and sophistication to alt rock, acoustic balladry, power pop, and whatever else tickles their fancy. A key influence is the post-punk/art-rock amalgam of UK cult heroes Cardiacs, underlined even further by the presence of Cardiacs drummer Bob Leith on 2018's Real Estate/Fake Inverno.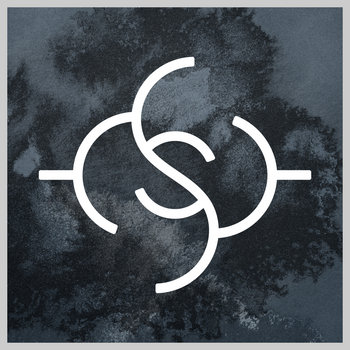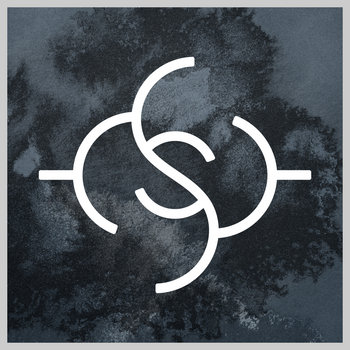 Merch for this release:
Compact Disc (CD)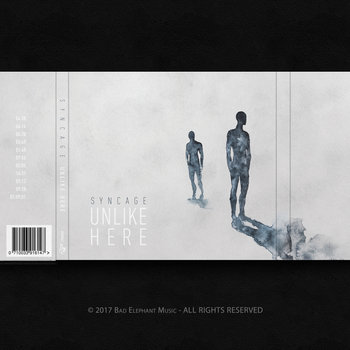 Syncage seems set on proving there are still new places for progressive rock to go. There are brief flashes of vintage prog influences here, but this Vicenza quartet keeps listeners on their toes. Rubber-band bass lines; crushingly heavy guitar riffs; fragile acoustic passages; Eastern modalities; menacing, minimalist pulses; and arrangements that feel like the musical equivalent of M.C. Escher paintings—it's all part of the mix, which can feel sometimes strangely familiar, but mostly startlingly new.