LISTS
Exploring the Czech Folk of the Havels
By Andy Beta · July 19, 2021
When folks go on vacation, it's common to bring back souvenirs for the kids—snow globes, t-shirts, or gift shop trinkets like a miniature Eiffel Tower. But when Bryce Dessner's sister went on vacation, she brought The National guitarist an album that seemed beamed in from another dimension, one that would eventually set him on the path to a music career of his own. "In the late 1980s my sister Jessica heard two Czech musicians, Irena [Havlová] and Vojtěch Havel, play in the street in Copenhagen," he recalled. "She bought their only remaining LP and brought it home, and that is how I was introduced to the strange and lovely music of the Havels. Their haunting, minimalist patterns, played on the viola da gamba, are […] inspired by the folk music of their native country. That record, Little Blue Nothing, was very influential for me as I started to compose music." When Dessner collaborated with the Kronos Quartet for 2013's Aheym, his piece "Little Blue Something" was rooted in the sound of the Havels.
The Czechoslovakian couple have been playing their exquisite music since the '80s, music that is at once rooted in centuries-old tradition, yet also adventurous in incorporating new sounds and extended techniques. Over time, the couple quietly started garnering notice outside their home country. Vincent Moon, the director famous for his video series La Blogothèque, travelled to the couple's home for his 2009 film, Little Blue Nothing. And a few months ago, Jonny Nash of the ambient label Melody as Truth compiled Melodies in the Sand, introducing the Havels to a new generation.
Merch for this release:
Vinyl LP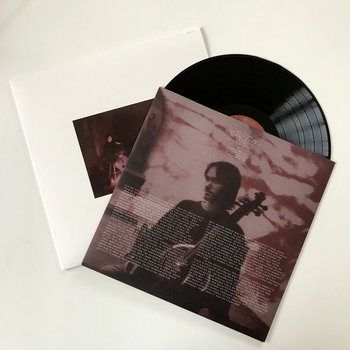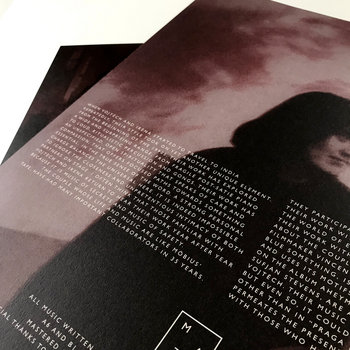 The music itself feels timeless: the viola da gamba (or viol) dates back to the 15th century and was a ubiquitous instrument in Renaissance and Baroque courts before falling out of favor. The couple interweaves their viol playing with piano, guitar, gamelan, brass ensembles, and more, crafting a modern classical sound that could easily appeal to fans of Sufjan Stevens, the National, Dirty Three, Rachel's, and more. As the couple put it on their website: "The only thing that can be said with certainty is that it is always music that is highly poetic, and penetrates the innermost corners of a perceptive human soul, enriching it at the same time."
For those looking to explore the couple's work, Melodies in the Sand provides a concise gateway. The set emphasizes shorter works, spanning from their earliest release as a duo to the larger ensemble works with Capella Antiqua e Moderna, an ensemble that operated in Czechoslovakia during the waning days of the Soviet Bloc, cut off from outside influences. When the Berlin Wall fell in 1989, it paved the way for Czechoslovakia's Velvet Revolution, which opened the floodgates for Western capitalism. And yet the Havels somehow floated above the influx of new modern sounds, sounding as out of time then as they do now—still and serene in our manic era.
Here, we present a guide to just a few of their many works.
Merch for this release:
Compact Disc (CD)
After spending the better part of the 1980s working with Capella Antiqua e Moderna, Irena Havlová and Vojtěch Havel branched out as a duo. Their gentle 1990 debut Háta H. introduced the world to their methodology. Ringing Tibetan bells introduce most pieces, giving the songs a ceremonial air. Only one piece runs past five minutes, yet the meditative viol lines can make each piece feel far more immense. Even if you aren't familiar with 17th century viola da gamba composers like Marin Marais or Tobias Hume, you can sense how the couple brings such music into the present moment, utilizing extended technique and the pulsing rhythms of Steve Reich and the like. Listen closely and you can just make out Irena's whispered vocals, which lend the feeling of an intimate secret.
Merch for this release:
Compact Disc (CD)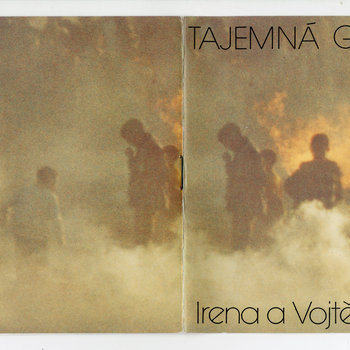 While rooted in Czech folk music, the Havels are also open to the deep heritage and sounds of other cultures. At the start of the '90s, the couple began traveling to the East, making three separate trips to India and other countries, gathering hours of music while also culling material for Czech television. Mysterious Gamelanland is the soundtrack for their audiovisual project—and first collaboration—with film director Viliam Poltikovič. Exploring the resonant timbres of bells and metallophones they encountered on their travels, the couple zero in on the spiritual resonance in these objects, creating an immersive listen.
They also spent time in the desert villages of Rajasthan in Northwest India, where they would collaborate with the musicians they encountered. Hours of extensive recording yielded a spate of unclassifiable albums like Maha Rudra Yagya, Sri Maháprabhuji Bhajans, and Sri Mádhavánanda Bhajans. Agni brings to mind both Alice Coltrane's sacred ashram recordings (which were also based on bhajans, or Hindu sacred songs) as well as Arthur Russell's ruminative solo cello work.
On this 1992 album, the Havels' concise compositions dilate—a small pond suddenly turns into a great body of water, stretching to the horizon. The first two selections approach the half-hour mark. Throughout, their bowed viols shimmer, each piano line ripples outwards, and you feel like you are in the presence of the infinite.
Merch for this release:
Vinyl LP
This album captures the duo performing live at Prague Castle across a series of concerts as 1998 turned into 1999. On gossamer, weightless improvisations for piano and viol, the duo are in complete communion, quickly flowing through a number of movements and motifs. By turns dramatic and contemplative, poignant and ethereal, we're made privy to a wordless dialogue between the couple that feels cosmic.