LISTS
A Guide to the Weird, Wonderful World of Ipecac Recordings
By Maura Johnston · June 22, 2016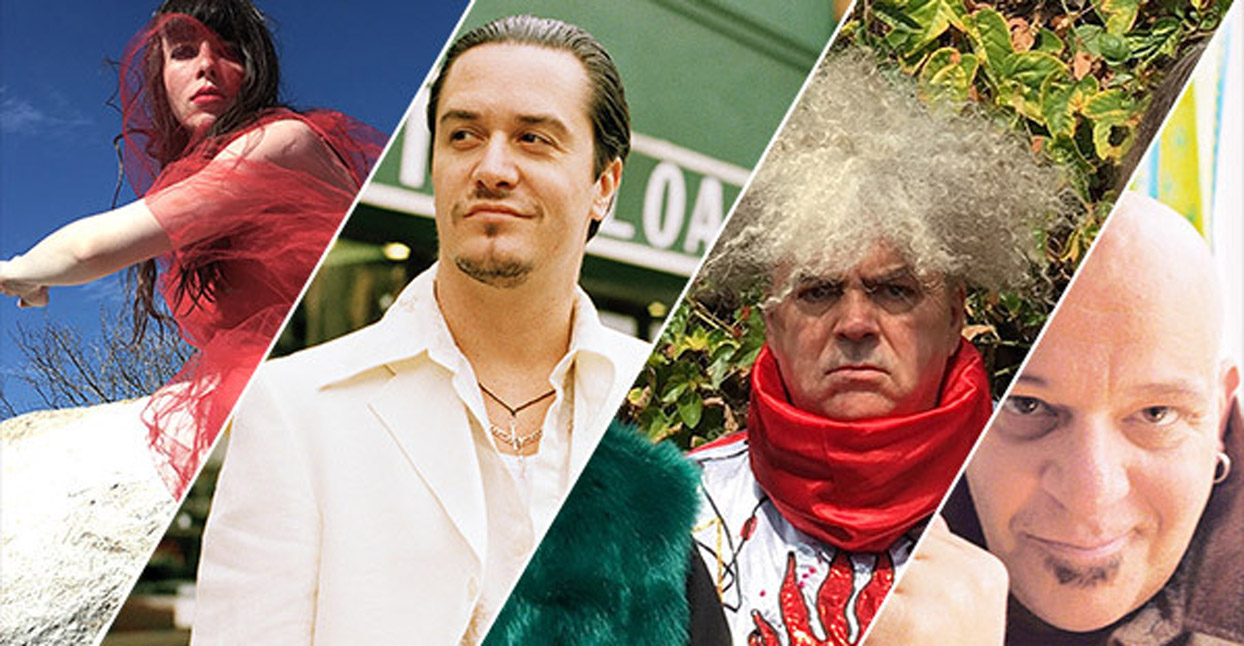 Ipecac Records, the label founded by musical polymath Mike Patton and his manager Greg Werckman in the late '90s, has one defining rule: keep things interesting. Whether releasing splendidly orchestrated albums of Italian pop, comedy collections, or Western swing hoedowns, the California-based label foregrounds its commitment to artists it admires and the infinite possibilities music offers, no matter the inspiration.
"We are not a genre," says Werckman. "And I say this with all due respect to labels that I love, but there's a clear aesthetic at [other] labels for what the music [will] be like. There isn't any at Ipecac. That's hurt us, because we don't have a sound or a feel, really. But it's also helped us, because it's liberated us. For Mike and I, if we hear something, if someone sends us a record and we like it, we want to put it out."
Ipecac's strength is grounded in the passion exhibited by Patton and Werckman, both immense music fans with wide-ranging tastes. When it comes to deciding which records to release, they tend to go with their gut. "My greatest joy is being able to sit back and look at how many records we've put out—but also, [to think about] what each record means to us," says Werckman. "Some of them don't mean much to people outside of the two of us, but that's OK. It's really cool to look and be like, 'Wow. It's so amazing that we did this record.'" Read on to hear about some of Werckman's favorite Ipecac releases, in his own words.
Mike Patton, Mondo Cane
Patton's splendidly ambitious album of Italian pop shines the spotlight on his formidable voice, which is backed by a 15-member backing band and a 40-piece orchestra.
That was the release that Mike had had his heart set on for the longest time. He is a huge fan of Italian pop music—like, really old Italian pop music. That's what he listens to at his house. And for years, he would [say], 'God, I wish I could make this kind of music.' Once we became a label, it was like the door was open. He could do anything he wanted.
When it was coming together, Mike and I were thinking, 'God, this is going to be so beautiful and so cool. But it's also not going to fit anywhere.' The older people that know these pop songs are so old—70-year-old Italians—that they're not going to be interested in Mike's version of it. The younger people that want to hear him screaming or singing rock music are going to be, 'Whoa, what is this? What language is this, and why are there strings and an orchestra?' So it was once again something that we had no idea if anyone was going to be into, but it just didn't matter. And I think that's the beauty of what Mike has been able to do as an artist. It's what I respect about him most as an artist—nothing he does comes from anyplace other than what he loves about music. And he doesn't want to be on the cover of Rolling Stone; that's not his goal. He just wants to be able to create music that he personally loves. And if other people hop aboard and are into it, that's fantastic.
Melvins, Basses Loaded
Merch for this release:
Compact Disc (CD), Vinyl LP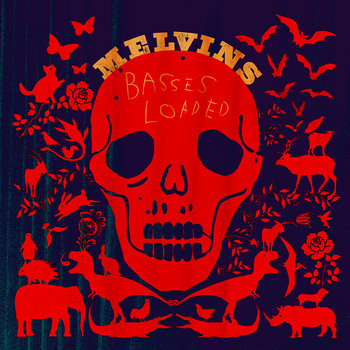 The new album from the sludge-rock stalwarts features a rotating cast of bass players—including Nirvana's Krist Novoselic and original bassist Mike Dillard—as well as cheeky covers of the bawdy '40s novelty track "Shaving Cream" and the seventh-inning standard "Take Me Out To The Ballgame."
Honestly, Melvins are as much Ipecac as Mike Patton. The Melvins are our foundation. We literally have one of the greatest bands of all time, in the eyes and ears of Mike and I. I remember, we were kind of joking around; we were like, 'God, what would be the dream label?' And Melvins and the Cramps were the first two bands where we thought, 'Man, if we could work with Melvins and the Cramps, that would be the coolest thing.'
I remember immediately when Buzz [Osborne, Melvins guitarist/vocalist] came to us, he was like, 'Hey, can we be part of this thing?' Well, first of all, we didn't have a name for our label. Buzz was the one who suggested 'Ipecac.' So Melvins gave us our name.
[On Basses Loaded], they explore who they are, as Melvins, after however long they've been together. How can a band still evolve and still explore and make it sound interesting? Dale and Buzz are huge baseball fans, so they always wanted to do something baseball-themed. But they also have a sense of humor about themselves. The other thing is, they've been through so many bass players. It's kind of a joke. It's kind of a Spinal Tap thing. It's their love of baseball, but it's also their history of working with so many different bass players. It's absolutely perfect.
Le Butcherettes, A Raw Youth
The brashly oppositional third album from these Mexican punkers is shot through with the overwhelming charisma of lead singer Teri Gender Bender.
In this day and age, developing bands is really, really hard. It kind of doesn't exist, which is really sad. You used to be able to put a band's record out and say, 'OK, first one will sell this many, and they'll tour, and the next time they tour, 10 more people will go see them in Iowa, and the next time 15 more people will see them in Iowa, and the record sales will show that.' Le Butcherettes are one of those bands where I just don't know how they're not one of the biggest bands in the world. Teri [Gender Bender] defines what a frontperson is. She is hard not to keep your eyes on when you see her live, and yet she is almost scary in a way too, because you just don't know what she's going to do next. But she's so freaking talented.
I just think that there's space in the commercial world for Le Butcherettes. And I might be wrong, because it's still challenging. It's not as easy to swallow as the Black Keys. But it's just so good. It's just so straight-ahead rock 'n' roll good. I fell in love as soon as I heard them.
Mark Lanegan, Houston: Publishing Demos 2002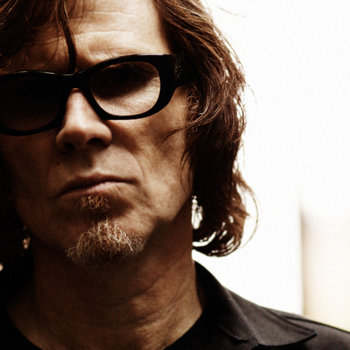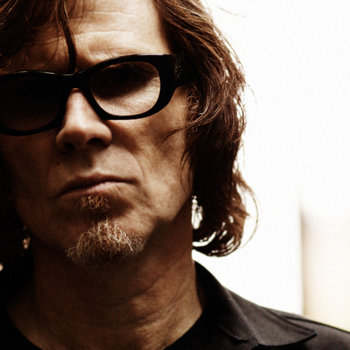 Released in 2015, this collection of 2002 tracks from the leather-voiced Lanegan showcases some of his rawest songwriting and most wrenching vocal performances.
I just think Mark Lanegan is one of the most underrated musicians in the world. And Mark might be the first musician—no, he isn't the first or the only—but he's one of the very few that I stalked. [laughs] I was like, 'I need to know this person. I need to find out what this person's about, what they're like.' That's the great thing about having a label. Mike and I are music fans. I can now say Mark Lanegan is one of my great friends, and I love the guy, and he's a super person.
He was going through a really rough period, and I was kind of helping him out not just as a friend, but I was acting as a manager too. It was right around the same time where Layne Staley, a friend of his, died, and he was down, man. He was in a dark place. And he made this record in Seattle, and I got involved in it, and I helped put musicians together for him to work with, and he sang these songs that were just so beautiful. For me, it was like he was really tapping more into his voice than he ever had. He finished the project, and he put it in a drawer and put it away, and I never forgot it. Every few weeks I would play these demos that he had recorded, but he didn't want them to come out. For him, it was therapy, and he just didn't want to make it public. That's not why he did these songs. And then finally last year he was like, 'You know, Greg, I think it's time. I think it's OK to put these demos out.' And so he let me put this record out. I love it. It's really a personal record for me, too. It was at a time where a friend was going through a tough time, and it was great to help him—but the songs I just love. With that voice and that talent, he can make records until he's 70.
Palms, Palms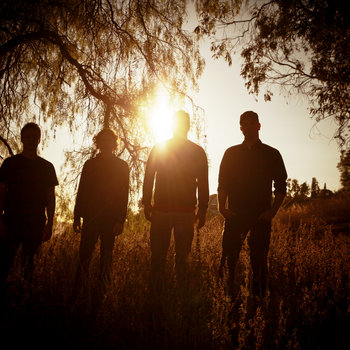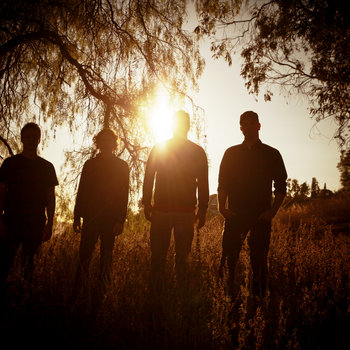 Merch for this release:
2 x Vinyl LP, Compact Disc (CD)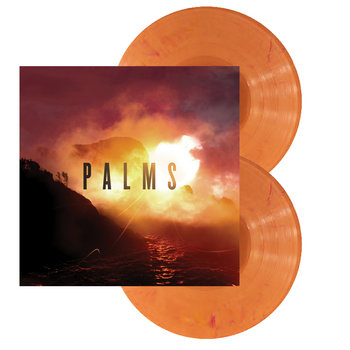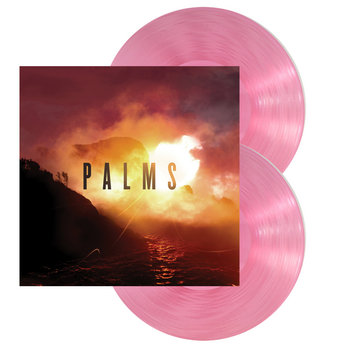 Gorgeous guitars and dreamy atmospherics define this collaboration between members of Isis and Deftones frontman Chino Moreno.
I put [Palms] on this list not just because of the record, which I do love, and the guys, who have been a part of our Ipecac family from the beginning—but as a representation of Isis, because they are a huge part of our foundation of what we are as a label. And they were the one band that we've worked with, that it's so exciting we've been able to be a part of their development. The first Isis record we put out did pretty good, but the next one did even better, and the next one did even better. And we watched them grow, and it was so cool, and it was so exciting. And to this day, people still go back and discover Isis for the first time. It's really exciting and it's fun.
Goon Moon, Licker's Last Leg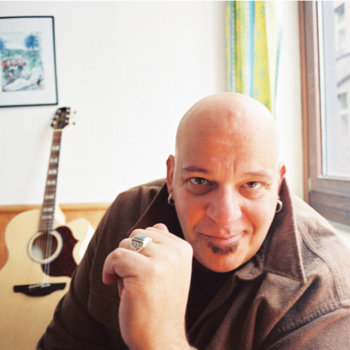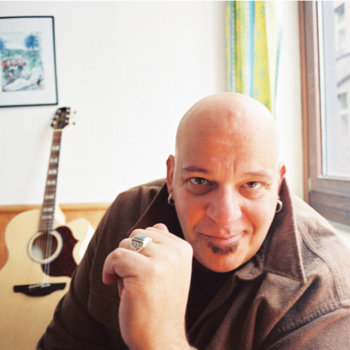 Merch for this release:
Compact Disc (CD)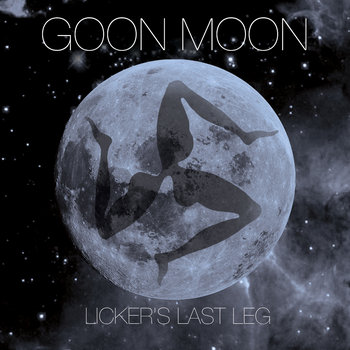 A deliciously weird record that touches on a slew of rock subgenres (and the Bee Gees) while operating in an idiom entirely its own.
The only record that I put on this list for the very selfish reason of wanting it to sell more is Goon Moon. Mike and I both agree that it's the most overlooked record that we've ever done on Ipecac, and we also both agree that [its being overlooked is] an absolute, complete crime. There are some amazing pop nuggets on that record. And Jeordie [White] and Chris Goss and everyone involved in that record we knew from other bands, other projects, are so talented. I love that record. I still listen to that. I might be able to say it's the record that I've listened to most of any Ipecac record ever. It would either be that or Mondo Cane. I just love that record, and I love those guys. It's the record I give to friends more than any either, because I want people to discover it.
The Lucky Stars, Hollywood & Western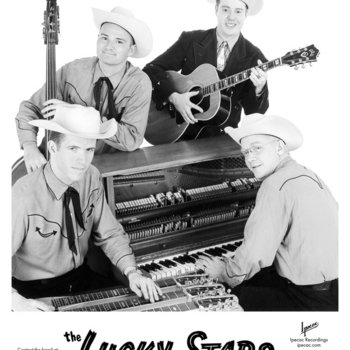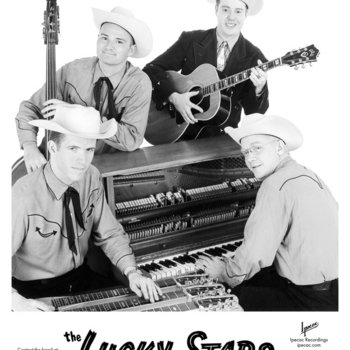 Classic country straight from the south… of California.
Buzz [Osborne] knew that I am a huge fan of Western swing and classic country, and he had discovered this country band in L.A. and sent it to me. And I was just like, 'Oh my god. I love this,' and reached out to them, and once again: really wonderful, nice guys. They were thrilled. They thought it was really cool to put a record out with us. I love that record.
Who's to say that a Fantômas fan is going to be a Lucky Stars fan? Odds are, it might be a stretch. But there are, surprisingly, a lot of people out there that are open to different genres. I think that's a great way to end our talk, because it really nails who we are as Ipecac. We've put out comedy records. We've done country records, hip-hop records, electronic records… I don't know if there's any genre that we would absolutely shy away from. If we heard something that we found that's unique, that within their genre is unique and interesting—sign us up.
—Maura Johnston