LISTS
Exploring the World of Indie Pop on Bandcamp
By Jude Noel · Illustration by Jess Ebsworth · October 20, 2021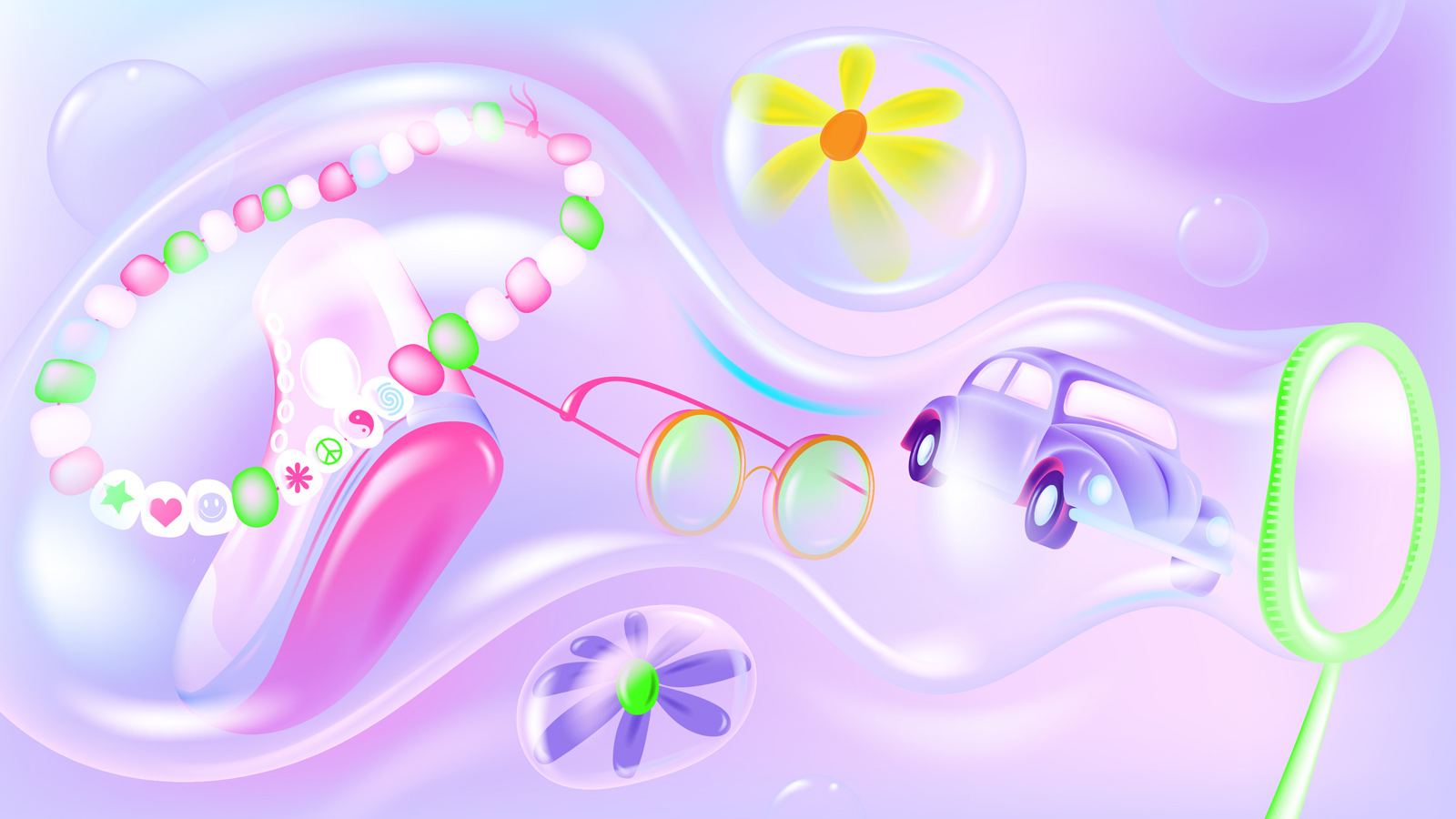 More attitude than codified musical style, indie pop is a subversion of subversion itself. Conceived in the UK during the early Thatcher era by bands like Orange Juice and Television Personalities, and cultivated domestically by labels like Bristol's Sarah Records, the genre borrowed punk's DIY ethos and haphazard song structures and merged them with the sweet whimsy of late '60s bubblegum pop. 
This unexpected alchemy resulted in a generation of young artists who eschewed the shock factor of punk for sweetness. Though they played at the frenetic, three-chord pace of the Black Flags and Minutemen of their day, self-styled "popkids" sang with childlike intonation—high-pitched, slightly off key—donning decidedly uncool duds like cardigans and corduroys to match. By the late '80s, the movement had spread across the pond, supported by U.S. labels like Olympia, Washington's K Recs.
Though the influence of seminal indie pop outfits like Heavenly and BMX Bandits are still felt today, the term indie pop refers less to a distinct scene and more to a vast network of bands or subgenres with shambolic instrumentation and a cuddly demeanor. Whether you tag it chamber pop, twee, or c86, it likely falls under the indie pop umbrella just as well. Here's our recommendations for those in search of cozy music with a bittersweet bite, from genre touchstones to lesser-known listens.  
Indie Pop Essentials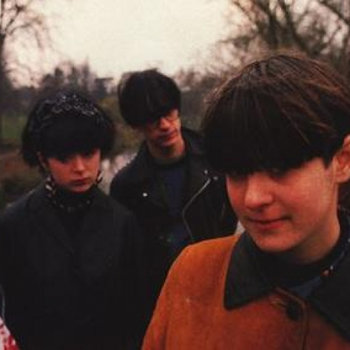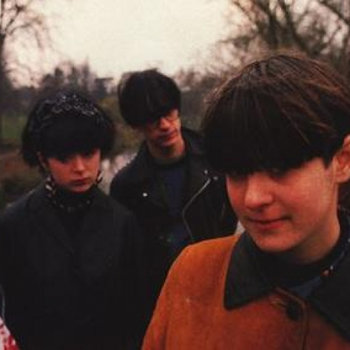 Formed in 1986, Talulah Gosh's origin story reads like a press release for just about any contemporary buzz band with twee affectations. In the midst of a minor depressive episode, Oxford student Amelia Fletcher yearned for friends who shared her taste in obscure indie bands—that is, until a chance encounter at a local gig with Elizabeth Price, who was wearing the same Pastels badge Fletcher owned. Despite Price's complete lack of musical experience, the pair teamed up with Fletcher's brother and boyfriend to fuse the adolescent innocence of '60s girl groups with punk's loud and fast urgency. The band's two-year lifespan spawned a handful of now-legendary singles and flirtations with major labels; the entirety of their recorded output fits on a single hour-long CD titled Backwash: a retrospective compilation released by K Records in 1996. While Talulah Gosh's jittery strumming and sing-song vocal delivery have been copied many times over by successive generations of indie popsters, it's flashes of songwriting brilliance like the oddly woven vocal harmonies on "Don't Go Away" and the hairpin tempo shift on their self-titled single that make Backwash essential listening.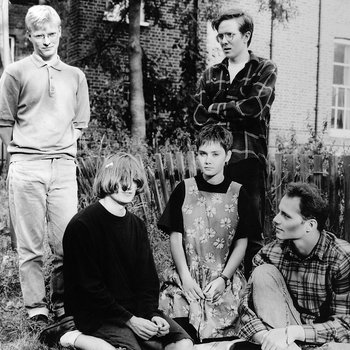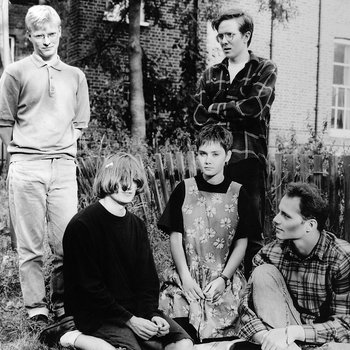 Following up a debut single as career-defining as "Emma's House" is a tall order. Luckily, lofty commercial ambitions were never a prominent quality in the work of the Field Mice. While the London-based Sarah Record signees lacked a surefire hit on their first full-length, their experiments with more processed sounds resulted in a more immersive overall effort. From the warbly psychedelia of opener "Let's Kiss and Make Up" to the noisy thrash of "White," Snowball introduced a diverse palette of textures to indie pop, brushing aesthetic elbows with the UK's then-fledgling shoegaze scene. There's still plenty of Smiths-inspired jangle, of course ("Everything About You," "Couldn't Feel Safer"), but they're just one node in a web of influences including Factory Records and The Byrds.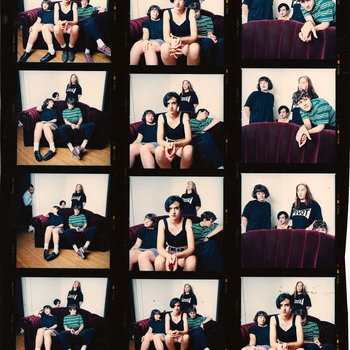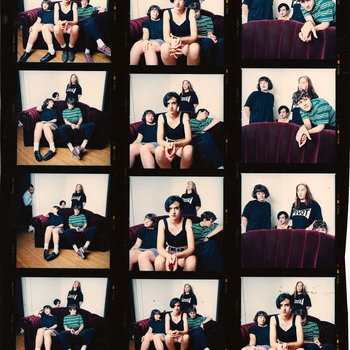 The lone self-titled record by Sacramento quartet Tiger Trap is by no means indie pop's origin, but it might be the genre's platonic ideal. Named after the same Calvin and Hobbes strip that once served as inspiration for their label's founder, Calvin Johnson of Beat Happening, Tiger Trap's work stands at the border between grade school naivete and teenage rebellion. Guitars jangle atop an undercurrent of fuzz, providing a bold, primary-colored canvas for Rose Melberg's daydreamy memories of childhood games and first crushes. Songs like "Words and Smiles" and "My Broken Heart" radiate warmth, generated by enthusiasm that's greater than you'd ever imagine three chords and a guitar solo could allow. Though Tiger Trap would disband a few months after the release of their debut LP, Melberg would attain legendary status as a twee-pop matriarch over the course of the next three decades, lending her songwriting talents to bands like The Softies, Go Sailor, and Gaze, just to name a few.
Merch for this release:
2 x Vinyl LP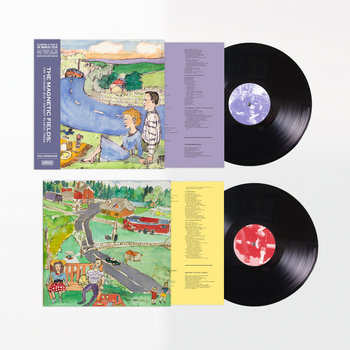 Stephin Merritt's world-weary baritone might be the most distinctive feature of his work with the Magnetic Fields, yet it's the one key element missing from the band's first two albums: The Wayward Bus and Distant Plastic Trees, reissued as a double LP by Merge Records in 2016. Initially, Merritt's contributions to the project took place entirely behind the boards, orchestrating lush backdrops of kitschy MIDI instrumentation and analog brass while outsourcing vocal duties to Susan Anway, a former post-punk band frontwoman. The resulting product is an affectionate parody of Phil Spector's teen pop productions, laden with gloomy undertones and clever lyrical twists. The first half of the release is a more extravagant affair, its gaudy arrangements swelling to fit the melodrama of "Jeremy" and "The Saddest Story Ever Told," which juxtapose idyllic youth with looming death. Distant Plastic Trees, recorded earlier, is built around tinny digital timbres and campier themes. While the hooks are no less catchy, Merritt and Anway indulge their absurdist impulses, conjuring images of whale embryos, wolf boys, and swarming fireflies as drum machines echo in the background.
Next Steps
Before frontman Kevin Barnes would develop his signature brand of maximalist psychedelia, of Montreal's output wasn't all that dissimilar to the work of his pals in Neutral Milk Hotel and Olivia Tremor Control: endearingly dorky, lo-fi as hell, and more than a little reminiscent of the Beatles's mid-career output. This collection of his earliest songs, wrapped in creepy cover art and Dustin Hoffman-obsessed track titles, might surprisingly be the most accessible batch of tunes in of Montreal's discography, despite Barnes's doubling down on his typical trollish proclivities. The best cuts here are romantic in both the literary and lovey-dovey sense, packed with abstract, alliterative imagery that elicits emotion without sweating literal meaning much. Who needs to be grounded in reality when the words sound this pretty? "Thinking my plane into the ground," sings Barnes over a devastating chord progression. "I'm like that guy who couldn't figure out the water from the sky."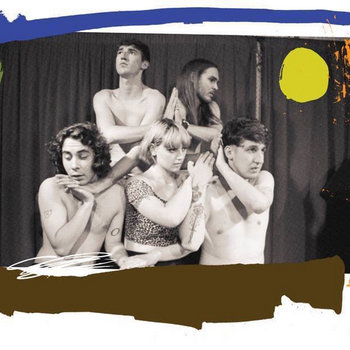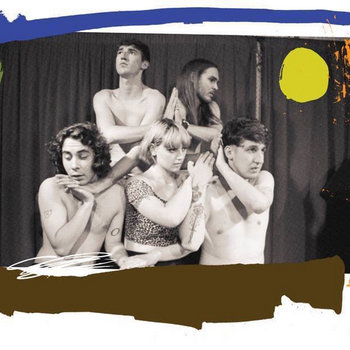 Joanna Gruesome could be considered Talulah Gosh's scrappier little cousin, nicking Amelia Fletcher's rapid-fire chord changes and inundating them with grungy distortion. Formerly spearheaded by Alanna McArdle, the Welsh five-piece specialized in finding the overlap between cuteness and pugnacity, threatening to "crush your fucking skull" in the same fey tone one might recall a pleasant dream. It's the same twist that makes Sanrio's Aggretsuko such a popular character: by day, she's an adorable red panda with a desk job in the Hello Kitty universe, but by night she's a death metal vocalist in corpse paint. It's unsubtle in the most exhilarating way, living out a puerile fantasy of being a ballerina-ninja-firefighter as fuzzed-out hooks hit like stage pyrotechnics.
Merch for this release:
Compact Disc (CD)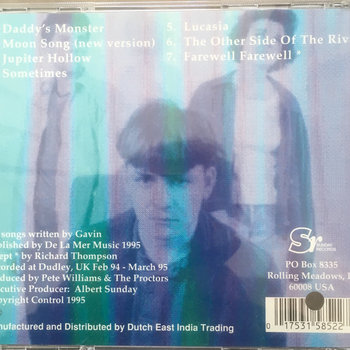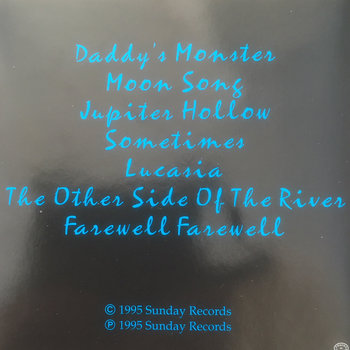 Though the Proctors recorded the vast majority of their catalog after re-forming in 2011, the British twee pop group's early '90s output is not to be overlooked. Their first full-length album, Pinstripes & Englishmen, was produced by Dexys Midnight Runners bassist Pete Williams. "Lo-fi" may not be the most accurate way to describe their initial sound, but there is a quaint charm to it. Canned keyboard strings and wisps of harmonica add a hint of welcome sentimentality to Gavin and Christina Priest's brother/sister harmonies, their sheer authenticity smoothing over any technical imperfections left in the mix.
Bursting onto the scene during MySpace's peak relevance, Los Campesinos! revitalized the sound of groups like Heavenly and Belle & Sebastian with the hysterical force of a keyboard smash. Their 2008 debut Hold On Now, Youngster… is a breathless effort filled with rough-edged jangle, baroque instrumentation, and snark. Opener "Death to Los Campesinos!" is a sugar rush of angular riffage and glockenspiel, over which Gareth David and Aleksandra Berditchevskaia attempt to cram as many syllables and academic buzzwords as possible into each verse while maintaining harmony. It's precocious, if not a little bratty, but totally in your wheelhouse if you grew up with children's fiction about kids outsmarting their elders. "Drop It Doe Eyes," a breakup song inspired by roadkill, is one of the record's highlights—so sweet, it's disturbing.
Supplementary Listening
Merch for this release:
Compact Disc (CD)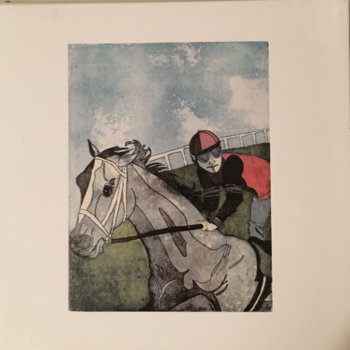 The underrated Harriet Records, which operated from 1989 to 1998 in Massachusetts, made its expansive but hard-to-find back catalog available on Bandcamp in July, making it much easier to discover bands like Boston's Prickly. Aided by cellist Colleen Macdonald on their full-length debut Velleity, they channel Galaxie 500 with greater technical complexity and a dash of folk-rock twang. The extended jam outro tacked onto the 18-minute "Lost in the Funhouse" is unusual given indie pop's typical brevity but the experiment pays off, recalling the Grateful Dead's spacier moments. 
Merch for this release:
7" Vinyl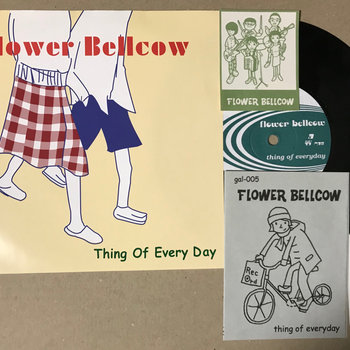 Pressed in 1999, this three-track EP by Flower Bellcow represents the Nagoya trio's only recorded work, if you're not counting a couple of contributions to various Japanese compilations. The quintet's sound is quite polished despite their relative obscurity, sharing brassy, mod-revivalist qualities with the material Belle & Sebastian put out around the same time. Closer "Consolation" even delves into a woozy blend of post-punky bossa nova, sending listeners off with a playfully dissonant guitar solo.
Merch for this release:
Vinyl LP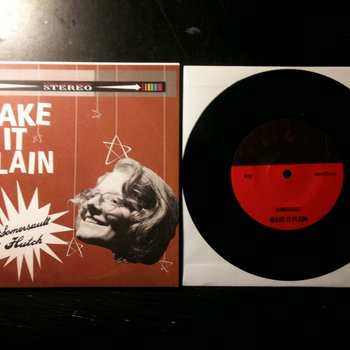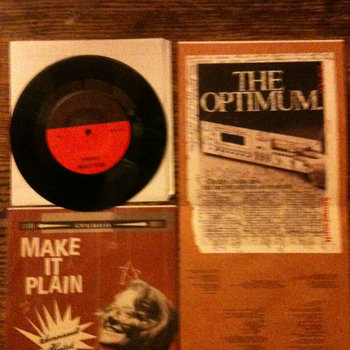 Though on an initial spin Kristin MacDougal's vocal delivery and soaring hooks might remind listeners of the Sundays, it's her ability to seamlessly slide in the influence of second-wave emo into the core of her songwriting that allows her to transcend easy comparisons. This single released by Rok Lok Records in 2012 is an unheralded work of pop genius, evoking nostalgia for a wealth of disparate time periods and movements you'll feel as though you've lived through by the time the needle reaches the end of side B.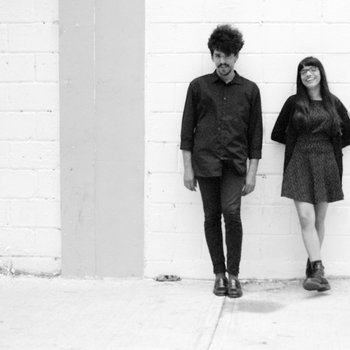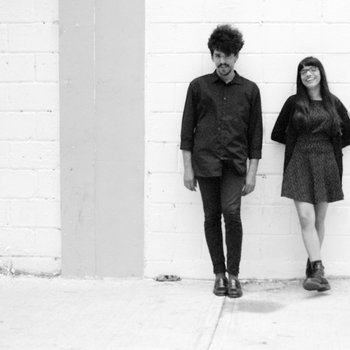 Merch for this release:
T-Shirt/Apparel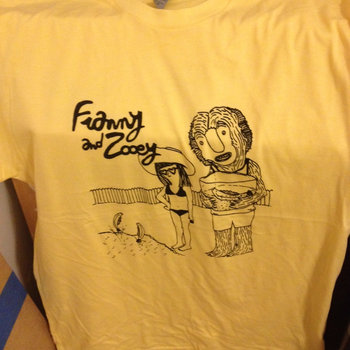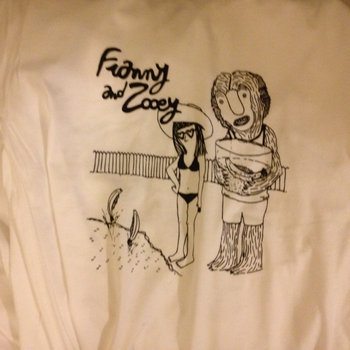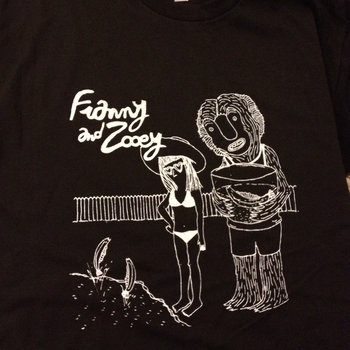 Few authors are as synonymous with teen angst as J.D. Salinger, so it's no surprise that his short stories have inspired both the name of this Dominican duo, and the title of their 2013 album. Weaving simple bass lines and warm, staccato lead guitar, Franny & Zooey's take on vintage girl group pop drips with summertime longing.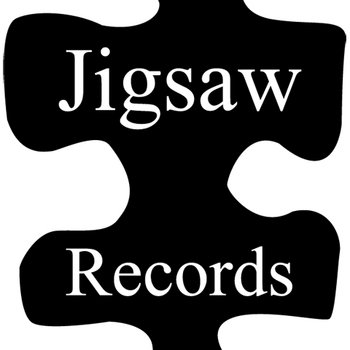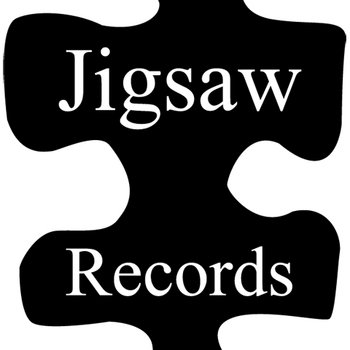 A one-off collaboration between zinester Mike Appelstein and future NYC Popfest co-founder Tami Heaton, Days Are Getting Shorter presents a deconstructionist approach to indie pop in the vein of Beat Happening. Intro track "October" waxes nostalgic atop a pair of repeating bass riffs while "Valentine's Day" adds some twangy guitar to the melancholy mix.