LISTS
Digging Into Indie Pop Deep Cuts
By Jon Dale · Illustration by Marine Buffard · June 06, 2023
"Indie pop" as a genre term has always felt like a bit of a misnomer. While it gives some sense of what the music might sound like—jangly guitars, fey vocals, twee melodies—it also does a disservice to the music's breadth and depth, and to the dissidence that's built into the genre's history. Because "indie pop," correctly framed, should always be "independent pop," a form of pop that was built from precursors like the Velvet Underground, Love, and The Byrds, fanned by the flames of punk and post-punk, and was liberated from industry mores by the DIY ethos that coalesced in punk's wake.
It's independent because it brooks no argument with the major label system, and it's pop because it embraces everything that's great about four kids going full clip in a backyard garage—melody, dissonance, noise, energy, enthusiasm. If independent pop has any clear progenitors, it's groups like Television Personalities, The Pastels, The Clean, and Beat Happening, all of whom constructed their own universes in their hometowns, and who were signed to record labels—Flying Nun, Rough Trade, K Records, Dreamworld—that acted as nexus points for cultural exchange. Independent pop was always about sharing community and knowledge.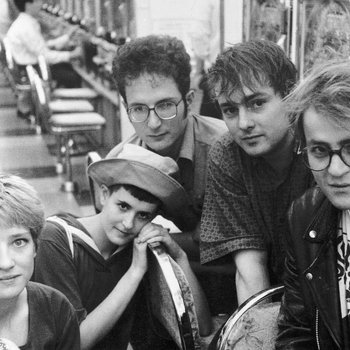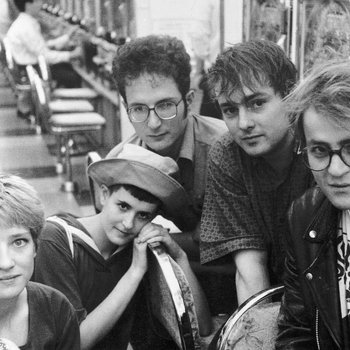 Merch for this release:
Vinyl LP, Vinyl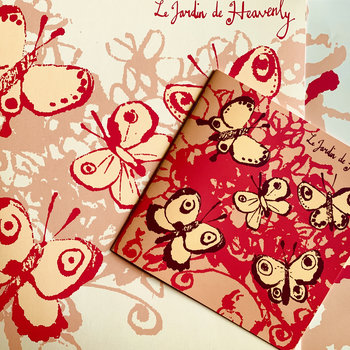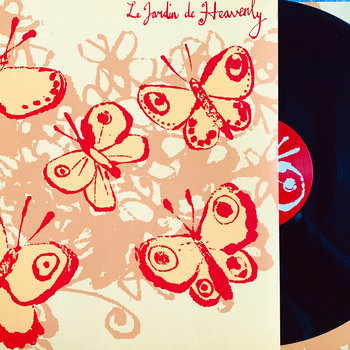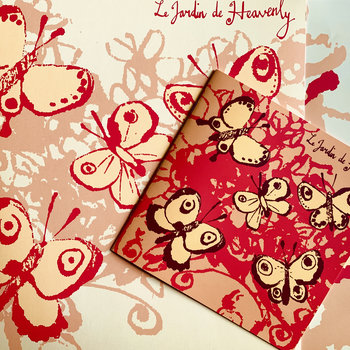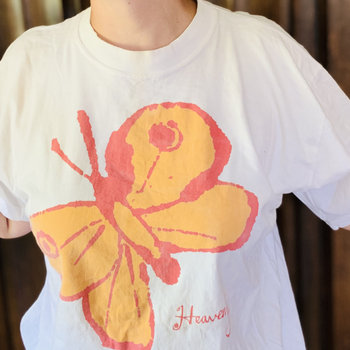 Its abbreviation to "indie pop" sometimes felt more like a stylistic shift, where a set of signifiers became codified into something easily replicated. There's always been a bit of sniffliness about "indie" in certain quarters, as though it's too twee or naïve. But it takes guts to embrace sensitivity, and the best indie and independent groups balance playful gentleness of sound with seriousness of intent. They're also path-clearers, pointing the way forward for like-minded souls; you can trace a narrative through labels like Sarah, Matinee, Library, Slumberland; groups like Heavenly, The Cat's Miaow, The Clientele, Comet Gain; though to current groups like Cindy, The Reds Pinks & Purples, and Tenniscoats.
At its best, independent pop is a cosmopolitan music that crosses geographic boundaries, but that cosmopolitanism isn't the aspirational cynicism of the neoliberal age. It's about creating community through sharing as a creative lifeline. The deep cuts in this list stretch across the past three decades, though there's a focus on material from the '90s that's either been re-discovered or is ripe for re-evaluation. I've focused on material from near my corner of the world, over here in Australia, but these are just hints and clues. There's plenty more digging to do.
---
Japan
Merch for this release:
Cassette
The Japanese pop underground has recently experienced a resurgence of global interest, thanks predominantly to Minna Miteru, a series of compilations co-curated by Saya of Tenniscoats and Markus Acher of The Notwist. But the gentle beauty of Pervenche reaches back further; they were one of the star turns on Songs For Nao, Chapter Music's 2004 collection of Japanese indie pop. With Quite Small Happiness, their second album, the dual voices of Masako Nagai and Masato Saito sigh over fragile, pellucid guitar strumming, with a distinct third-album Velvets tone.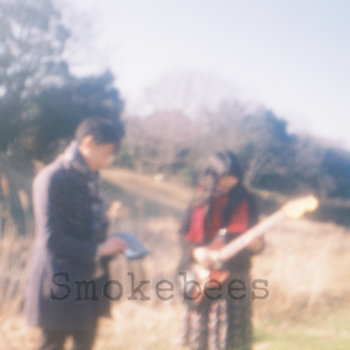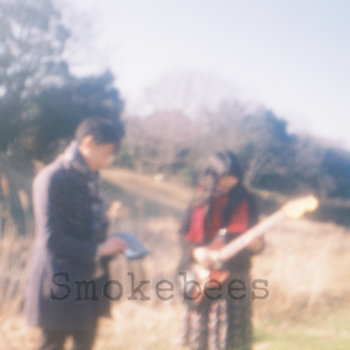 Merch for this release:
Compact Disc (CD)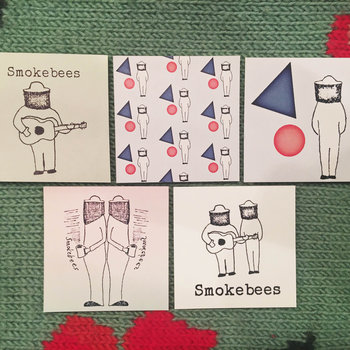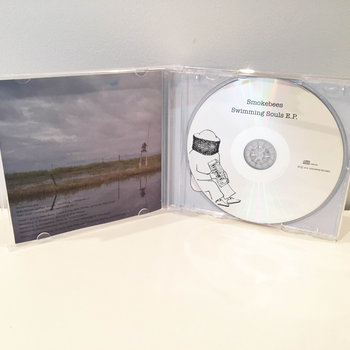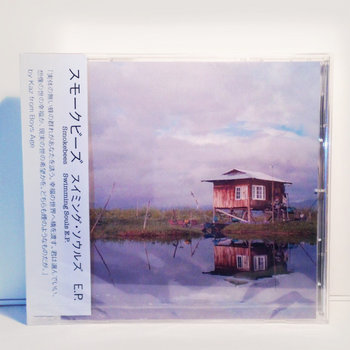 There's a connection between Pervenche and Smokebees: Members of both groups have recently convened to form yet another group, The Moment of Nightfall. The duo of Miki Hirose and Taku Sudo are deeply invested in the Japanese underground, having spent time in groups like Red Go-Cart, h-shallows, Girl President, and desksnail. But they're at their best here, a slowly dripping drum machine clanking away as guitars glimmer and drone atop a huffing chug of organ and keyboards. Like the best independent pop groups, they're open-minded enough to let their music mutate, while staying true to the core of their sound.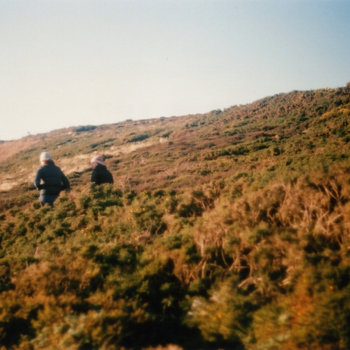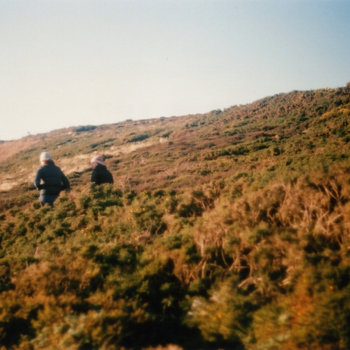 Wool Strings is the solo project of Ryohei Ameda, from Kanagawa. He's loosely connected to other intimist pop groups from Japan like Table Music Meeting, and some of the material on After Blue recalls Tenniscoats; unsurprisingly, given the brave fragility of the sound here, Ameda is also a big fan of one of Tenniscoats' collaborators, The Pastels (something he made clear by naming another EP, Attic Plans, after a Pastels song). These lilting instrumentals are sturdily constructed from silver skeins of guitar, bells, and percussion, with the breathy huff of melodica singing out across Ameda's multi-hued musical cobwebs.
---
Australia & Aotearoa/New Zealand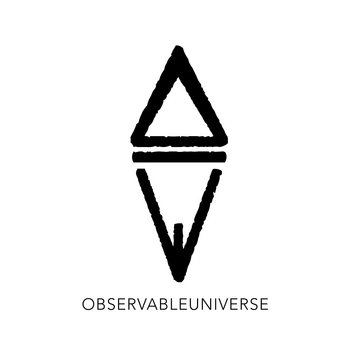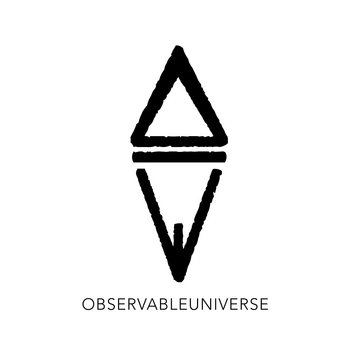 Adelaide's Jason Sweeney is an indie pop and electronica lifer. You may already know him from the melancholy, bittersweet electronica that has become his stock in trade over the past few decades, with projects like Other People's Children and Pretty Boy Crossover. Madeline's Wreath reaches back yet further, to 1993. This digital reissue of their only cassette provides a much-needed resurfacing, with Sweeney's acoustic guitar and vocals providing the subtle underpinning for Louey Hart's crystal-clear voice. You can hear shades of groups like The Carousel and Pale Saints here, but Sweeney's songwriting is utterly unique, its folksy lilt and graceful sadness remarkably reassured. They'd eventually mutate into Sweet William, an excellent three-piece with Karl Melvin on bass, but Enid Is Sleeping deserves its moment in the light.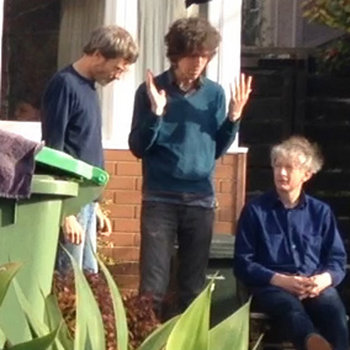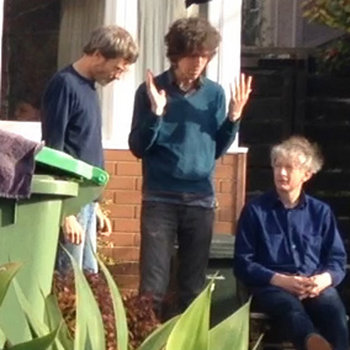 Small World Experience is the long-running project of ex-Brisbane songwriter Pat Ridgewell. Over the past three decades, he's slowly released a clutch of classic albums, many backed by Ian Wadley and Julian Patterson, though on Too Far Gone To Sell It, a reissue of a cassette from 1991, he's performing solo. Ridgewell's songwriting does droll by default, though there are moments on all Small World Experience albums that are surprisingly affecting; here, it's the sleepy drone of "More Of The Same" that's most moving. Ridgewell has the rare capacity for songs that mask emotional depth with puns and non-sequiturs, and his songwriting is totally compelling. You can tell he's listened deeply to bossa and Bacharach, even as it's fed through the flinty guitar and clacking drum machine typical of 4-track home recording.
Merch for this release:
Vinyl LP
Originally self-released in 1984, Music Media is the first album by The Kiwi Animal, one of many projects helmed by Brent Hayward, whose previous work includes the group Shoes This High, and a solo project, Smelly Feet. He was joined in The Kiwi Animal by Julie Cooper, whose voice entwines beautifully with his on songs like "Union Song," or sighing across the happy-sad swoon of "Blue Morning." Music Media has immediate charm, its simple, two- or three-chord acoustic strumming sounding like the very best private-press folk mysteries. But there are plenty of unexpected moments as well, such as the drifting, declamatory set piece of "Radio One." The album was billed by the duo as "New Acoustic Music" which captures it well—though it also hooks into a long tradition of socially-engaged, personal-is-political folk pop.
---
Europe & the U.S.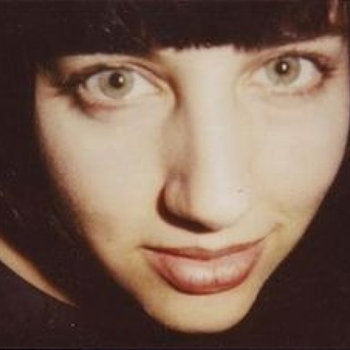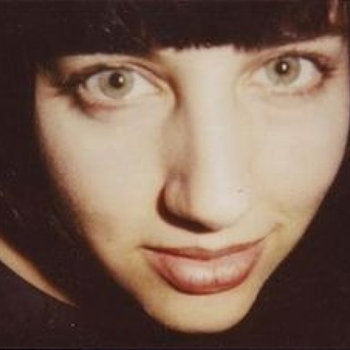 A beautiful compilation that pulls together all the '90s 7-inch singles released by Glo-Worm, one of Pam Berry's myriad projects—she was also part of The Shapiros, Belmondo, Black Tambourine, and The Pines, to name a handful of others; she also co-founded the legendary fanzine Chickfactor. These Glo-Worm singles have always felt particularly special, though, their fractal intimacy built from the simplest of ingredients—a bare guitar strum, bell-tone keys, weeping violin, softly struck drums—over which Berry sings with the slightly detached, warm-and-cool sangfroid you'd know from French pop stars like Françoise Hardy and early Chantal Goya.
Back in 1995, 555 Recordings—the great label run by Stewart Anderson of Boyracer—released "Dancing Major," a 7-inch single by a mysterious trio of 15-year-olds from Stoke calling themselves Father. "Dancing Major" had the pop smarts you'd stopped expecting from New Zealand's Flying Nun label, allied to the home-recording stylings of English groups like Hood and Flying Saucer Attack. It turned out they'd also released a few cassettes on small tape labels like Cakehole and Kylie, and Pop Chops pulls together the best songs from those releases. At times they come across like a rough-shod Wedding Present; elsewhere, you can hear the spirit of the Buzzcocks buried deep in these grooves. It's a near-perfect compilation of youthful indie glory.
Merch for this release:
Compact Disc (CD)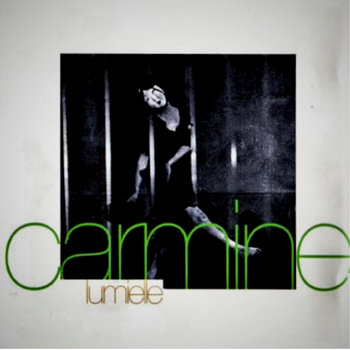 French trio Carmine existed for much of the '90s, releasing a number of singles and albums, mostly for the label Karina Square. They were a quietly experimental group, their clipped, minimal indie-pop recalling, at times, the static calm of Young Marble Giants, or the one-chord mantras of other post-punk or post-rock groups—a song like "Quadrille" from their second album Lumielle, recalls groups like Pram and Laughing Clowns. They were also a group who showed how far independent pop could stretch, while still retaining the melodic charm and quiet ambition that was core to the genre. It's little surprise that Théo from Carmine has gone on to co-run experimental record store and label, Souffle Continu.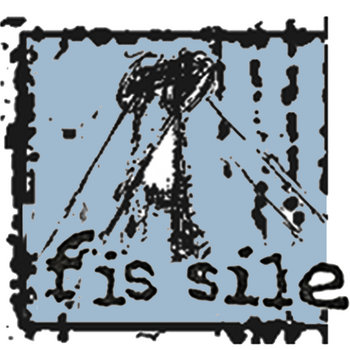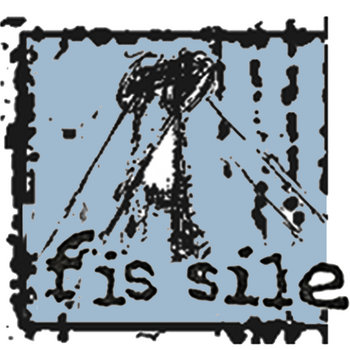 Merch for this release:
Compact Disc (CD)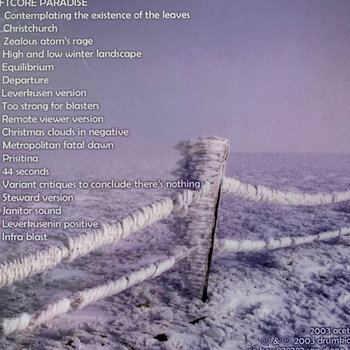 Another group from France, Acetate Zero, sit near the intersection of indie pop and post-rock; their early albums, like Softcore Paradise, share a similar soundworld to groups like Hood and Movietone, and the tangle of guitars and flute reminds, a little, of New Zealand groups like Look Blue Go Purple, or Marie & The Atom. (They do have a song named "Christchurch", after all.) Acetate Zero also intersected smartly with home-brewed electronica—there are remixes here by Remote Viewer and Steward (aka Stewart of Boyracer), and on another EP they're versioned by Robert Lippok of To Rococo Rot, Köhn, and other names in the international indie-tronica underground. Key to Softcore Paradise, though, is the poetic machinations of songs like "Contemplating the existence of the leaves" and "Christmas clouds in negative"—a gentle beauty undimmed by the years.