LISTS
The Mutant Mythology of the i8i Collective
By Kezia Cochrane · May 11, 2021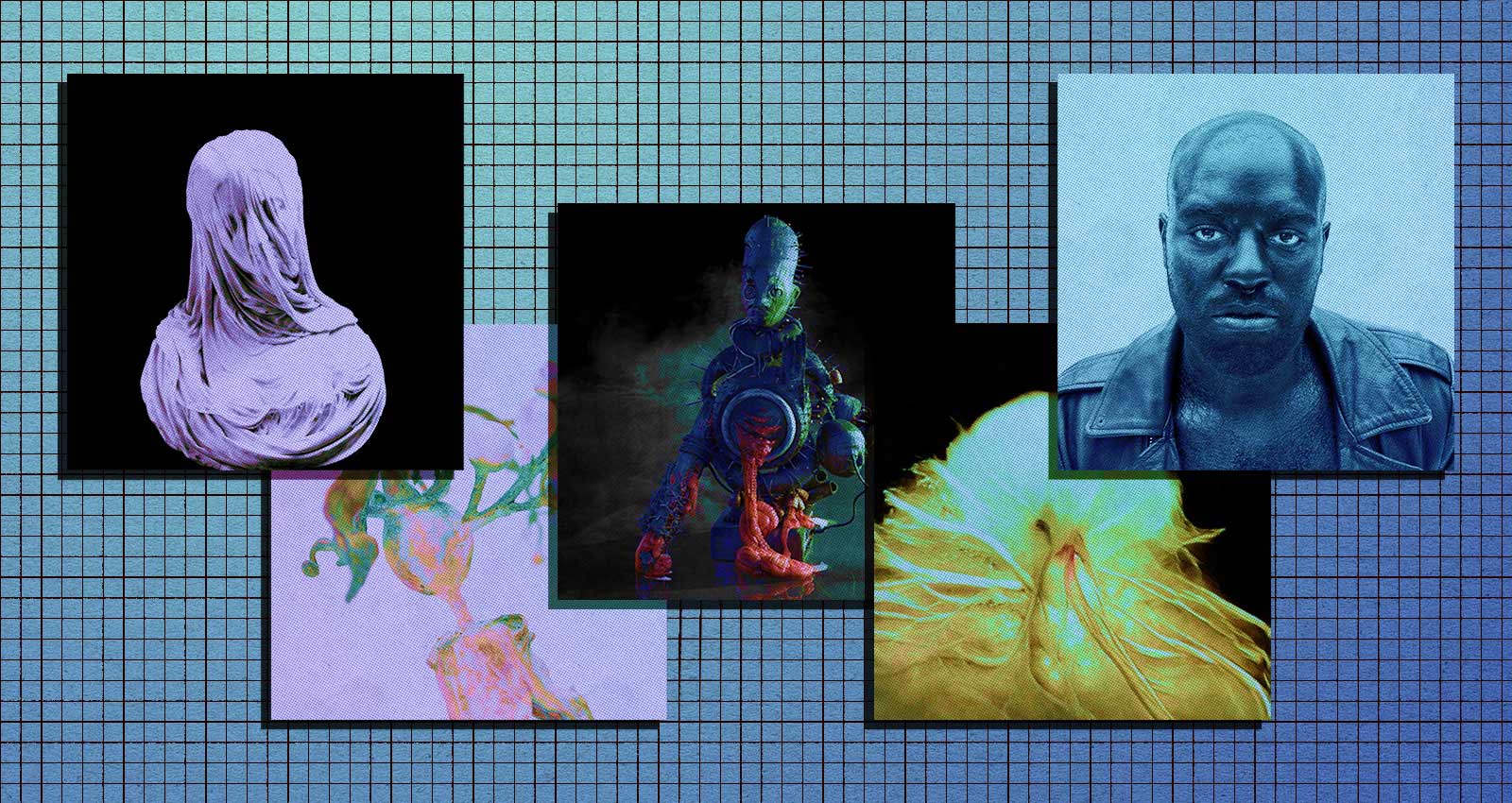 Here is what we know about the inherently and intentionally enigmatic collective i8i: It was formed over the past year. While most of the artists involved are long-term collaborators, such as core conspirators 011668 and S280F, i8i acts as an expansive virtual platform, spurring on a steady stream of creations. Along with 011668 and S280F the collective, predominantly based around Los Angeles but encompassing artists across the globe such as the Zurich-based Modulaw and Xzavier Stone, includes FITNESSS, DÆMON, GOYACONNECT, JÆCE, NGHTCRWLR and Sermon 3 Recordings' The 83rd among their ranks, as well as incorporating "nomadic contemporary art space" Final Hot Desert and visual artist xxvii, whose sculptures and graffiti have a true mutant maleficence to them.
i8i's fractured avant-garde noise is inextricably intertwined with their visual experimentations; they've even collaborated recently with Andrew Thomas Huang, frequent visual director to Björk, on the video for DÆMON and JÆCE's "Climaxx." Where the live performance element of their output formed a significant part of their projects pre-pandemic, over the past year the members of i8i have adapted that physicality and channelled their energy into innovative use of landscapes both real and virtual, such as the eerie offsite installation "Falconer" or the visceral intensity of FITNESSS' videos. With this audiovisual canon they create a kind of transcendent hyperreality, existing in a space that simultaneously conjures ancient primitivism and A.I. dystopia.
Across each release and artwork, i8i scatter fragments of their own lore, weaving a narrative that draws together the collective's boundless creativity, fusing physical artifacts, mythological entities, and futuristic realities. And the further one goes down the rabbit hole the more cryptic it becomes, but that just makes it all the more enticing. Here are a few entrance points.
Oakland rapper DÆMON is one of the most widely known names of the i8i crew. Having released their debut record ÆOS on Chino Amobi's Intelligent Models in 2018, followed by a remix album featuring Dis Fig and WULLFFLUW XCIV, they collaborated last year with Hyperdub's Endgame on DXE. Modulaw and Xzavier Stone are frequent collaborators of theirs as well, most recently coming together on Summoning Spirits. On The Game, the trio combine their experimental hip-hop forces for a swaggering collection of tracks that saunter from moody, skittering trap to warped club beats with DÆMON pushing his flow to a frenetic, helium-fueled pitch.
S280F
28
Merch for this release:
Vinyl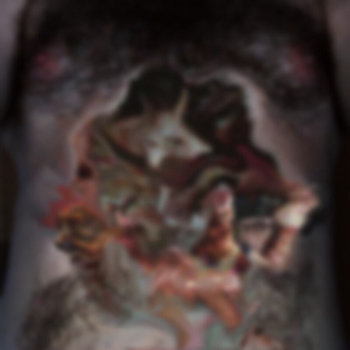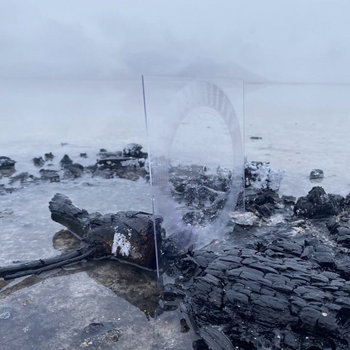 S280F's compositions intersect contemporary classical and avant-garde noise with inimitable prowess. The spectral, celestial piano arrangements of "knifework reveals angelic reality," also featuring 011668, offer a haunting delicacy, while "7M" fuses these melodies with uncanny distortion and sinister flurries of abrasive noise. There's a particular quality to S280F's work that evokes a hum of organic matter, capturing insect wings gently opening and arthropods tentatively scuttling through the unearthly undergrowth of the apocalyptic terrain that i8i inhabits.
The splintered industrial abrasion of "F44 / DOUBT" makes a strong case for FITNESSS going the hardest of all in i8i, particularly when taking into account his hardcore visuals. The claustrophobic unease of this release plays out like a brief sci-fi horror film: ominous, droning strings are abruptly cut short by a sharp thudding beat that continues to swing its blade throughout the track, with fractured broken cries making way for visceral sinewy squelches and staccato strings closing in without a moment's release of tension until the very end.
GOYACONNECT
"BL80M"
The production mastermind behind many i8i affiliated releases and artists, including DÆMON's ÆOS, on "BL80M," JÆCE's nimble production combines with GOYACONNECT's lo-fi introspective pop songwriting for a potent noise-pop cut. Both of them lend skewed, manipulated vocal layers that saunter atop hyperactive, bubblegum electronica and effervescent, fleeting beats.
Merch for this release:
Cassette
Münki is described on the Bandcamp page for their second release as "the ussop[sic] of i8i," a reference to Japanese manga One Piece; they're also a member of experimental project No Aliens. N*gga_n_d_snw.wav delivers a chaotic, furious mix of sludgy beats, high-pitched processed vocals, and skewed trap. The EP "covers isolation, manic personalities, violence, noise, and depression," also according to the Bandcamp page; these themes are reflected in the tracks' rapid shifts in focus from frenetic hardcore basslines to lo-fi guitar samples, blown-out electronics, and introspective vocals.
Merch for this release:
7" Vinyl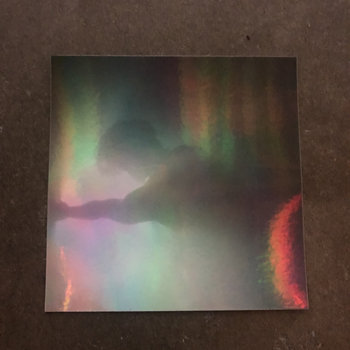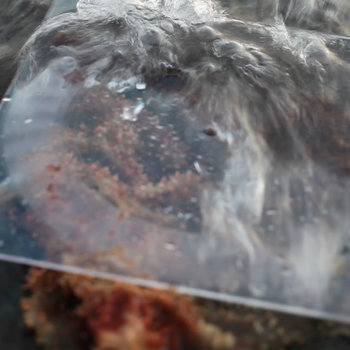 FITNESSS' supreme aptitude for crafting heady, visceral industrial is proven once again on F20 / DAE1R. "F20 / Faith" stutters with abrasive noise and surges with almost celestial intonations and bursts of shrill intensity, resulting in a ritualistic effect. "DAE1R" is a brooding R&B club cut, with DÆMON lending his sinuous rap flow alongside SAJDAH's silken vocals, all echoing through the thick fog of FITNESSS' ominous production.
Treglia's work creates a kind of somnolent trance effect via a sound bath of dark ambient drone. On Wax Shores gently undulates with wavering analog synths and crackling field recordings, surging into moments of harsh static noise, as in the opening of sections of "Rave Hope is The Worst Hope" and "The Mares." Whilst there's an undeniably eerie atmosphere to On Wax Shores it's also imbued with a kind of warmth, conveyed by graceful, mercurial harmonies that seep through the mix.