LISTS
Without Limits or Lyrics: The Human Voice as Instrument
By Phil E. Bloomfield · March 23, 2021
The human voice is the original instrument. Each of us is born with our own custom version that we're uniquely equipped to play. It's likely that before we turned conches into trumpets, bones into flutes, or even beat out rhythms on the walls of caves, we sang. It's hard—maybe even impossible—to think of a culture in the world that doesn't have a tradition of song. Charles Darwin even suggested in The Descent of Man that our distant ancestors sang love songs to each other, just as birds do, before we developed language. The vast majority of 20th century music treated the voice, primarily, as a vehicle for lyricism. But in recent years, an increasing number of artists have taken the opposite approach, approaching the voice as a singular instrument that defies written language entirely.
"I think there's a lot that can be communicated through song that doesn't require the declamation of a text," says Lyra Pramuk, a composer and classically trained vocalist based in Berlin. As an American living and working in Europe, she was always acutely conscious of getting up on stage and singing to audiences whose native tongue wasn't English. "It felt imperialistic to me. And I really didn't like it." Our relationship with a piece of music goes beyond just understanding in a literal sense, she says. "I listen to a lot of music that's in languages that I'm not fluent in. And I just feel so intimately connected to it."
That's the reason that her work, save one early spoken word tone poem, eschews lyrics entirely and is made nearly entirely with looped, layered vocals—"the most immediate, intimate material available," she says. Even without lyrics, Pramuk's music is grippingly personal, awash with subcutaneous emotion and narratives. It brings to mind the otherworldly ballads of Björk, and she also cites Sade as an influence. "That's the thing with the voice," Pramuk says. "It's not ever just material because it's whatever you're carrying with you—your body—at any given moment."
Our entire physiology shapes our voices, argues Indonesian vocalist Rully Shabara of Senyawa and experimental punk band Zoo. "Your body already decided what sound you make, the shape of your head, your jaw. It all creates a sound, a specific sound unique to you," he explains, thumping his chest to demonstrate. Growing up in Yogyakarta, Shabara played in teenage metal bands, gradually becoming aware of the potential of his own voice as an unorthodox instrument. His own vocal performances are breathtaking feats of dynamics and range, from bird-like chirrups to full-throated howls, yelps, and the hum of throat singing.
The appeal of the voice is obvious for those who, like Shabara, are looking to experiment. There's no need for complex instrumentation or software. Just a creative mind, your own body and eventually, a microphone. It can take time, though, and involves a slow process of trial and error. "It's not instantly I can learn a new technique," says the entirely self-taught Shabara, who relies on mimicry to add to his repertoire. "It's very incremental. It's learning, trying to find where my limits are."
Like Pramuk, Shabara is unconstrained by the boundaries of language. His own vocal explorations, every frog-like croak and shredded scream, are innately connected to a search for identity.  "Language is not just words. It's not just structures of letters… Language is something bigger than that," he says. Shabara realized that the language one speaks is just a product of where we were born and what environment we grew up in. He found himself asking: "If that is already predetermined, then what is individuality?" Experimenting with your voice is a way "to find out what your real language is," he says. "That's why I'm going to keep doing this."
"The things that compel you may not be specifically from the region that you're from," agrees Robert Aiki Aubrey Lowe, whose musical career has taken him from playing in post-hardcore bands as a teenager in Missouri through to progressive Chicago quartet 90 Day Men, to his current meditative compositions recorded under the name Lichens. Lowe's music is abstract, by turns soothing and eerie, a "blossoming world of sound" made with voice loops, fragments of guitar and modular synthesizers. He says it was important for him to cultivate that technique beyond his influences: "You want it to be something that's a concentrated idea or a concentrated feeling." His own music zones in on what he calls "the idea of trance, of being able to ascend."
It's not uncommon for non-lyrical approaches to vocals to include a spiritual component, especially when multiple voices are involved. There are rich and storied traditions of religious music where the delivery is as, if not more, important than the content. From Gregorian liturgical to Sufi devotionals, chanting and harmony has been a key part of religious traditions for centuries. "I think it's due to the sheer material power, the vibrational power of it, the physicality of it," suggests Pramuk, recalling the "positive, cathartic, transformative" experiences that she has had singing in choirs. Of her own music she says, "It's more an act of devotion or an act of service, than it is an act of architectural design." Performing as a vocalist "is one of the most intimate sonic experiences we could possibly know," she adds.
Lowe takes a more grounded view. Any sort of singing and chanting is "deeply felt on all fronts, for the one performing the thing, or the witness to the thing" he says. "I think I'm spiritual in nature. But I'm also a skeptic," he says. "I love spiritual music, but as a secular person." For him, the unique power of the voice comes from its universality. "I view the voice as the most subtle, most flexible instrument," he says. "And everyone has that potential."
Here are nine records that make particularly vivid use of that potential.
Merch for this release:
Vinyl LP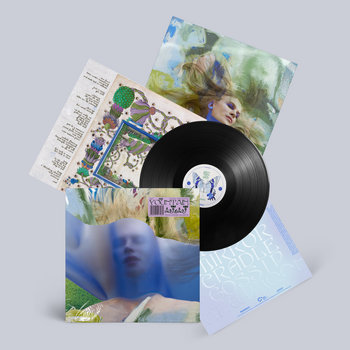 On her debut album, Lyra Pramuk sounds equal parts vessel and classically-trained composer. Mixed by her identical twin brother Ben, Fountain both draws on and soars above their shared background as choral singers, spanning classical minimalism and electronically augmented folk. Her voice is everywhere: at the center and on the periphery, in the foreground and the background, humming like a cello or pealing like brass. Laurie Anderson might have made her voice into a backing band, but Pramuk goes a step further, conjuring up a grand orchestra.
Although Senyawa have received a raft of media coverage in recent years, Rully Shabara's other group, Zoo, have not enjoyed as high of a profile. Prasasti is the first of four albums to date by the quartet exploring the rise and fall of a fictional civilization. Shabara throws his voice around the band's skittish, taut thrash with abandon. If his performance sounds more focused than with Senyawa, it might be because he's sketching out the primitive shapes of the fictional civilization's language, one guttural growl and staccato chirrup at a time. "I don't know what it means, at this point, so I'm creating it with you," he says.
Since his teens, Robert Aiki Lowe has been fascinated by music where the lyrics were secondary and "the texture was something that was more compelling and more interesting," naming the performances of Diamanda Galás, Charles Amirkhanian's deconstructions of lexical forms and Patty Waters' unnerving take on "Black Is The Color" as inspirations. The music he makes as Lichens takes many forms. It can be propulsive and rhythmic, or frail and haunted, yet it's always unrecognizably his, a product of both his improvisational approach and autodidactic nature. Lítiȭ Fólk is perhaps the best approximation of his live improvised performances where he tries to "create a space within a space." You can almost feel the hush descend in the room as his vocals build slowly to a chorus during the opening moments of "Heilagur Draugur."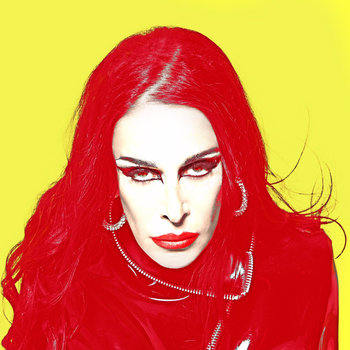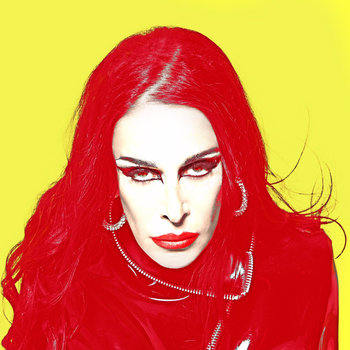 No list of vocal performers would be complete without mentioning Diamanda Galás, an intense performer and artist who marries the range of a soprano sfogato to a viscerally creative mind and a provocative spirit. Her uncompromising music is not for the faint of heart—"She scares me a bit," admits Rully Shabara—but takes the listener to the outer limits of human expression. Litanies of Satan is one of her first recordings, bringing together two long-form tracks from different sessions that show Galás' range both as a technician and a performer. The title track uses Baudelaire as a jump-off point into a nightmarish collage of distorted chants, shrieks, and howls. "Wild Women With Steak-Knives (The Homicidal Love Song For Solo Screen)" abandons any pretense of sanity, a ten-minute surge of rage, agony, and confusion. Though a harrowing listen, it's a rewarding—even thrilling—exercise in catharsis.
Merch for this release:
Vinyl LP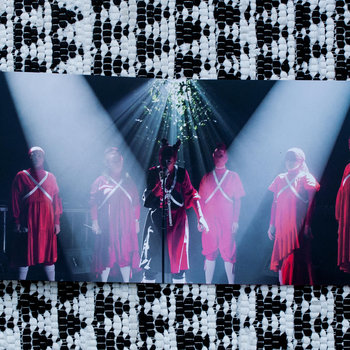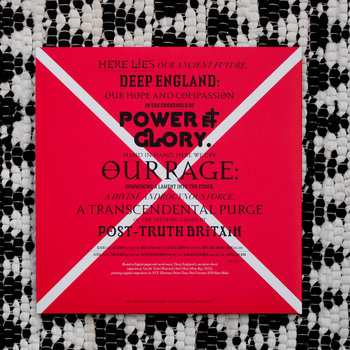 As Gazelle Twin, Elizabeth Bernholz used 2018's Pastoral to explore the undercurrent of darkness that linked England's gloomy present to its history. Deep England is a partial reworking of that album in collaboration with Sian O'Gorman's "drone choir and otherworldly electric chorus," which also includes a chilling version of The Wicker Man's "Fire Leap" and a variation on William Blake's "Jerusalem." The pagan folk themes that Bernholz deftly subverted in her original recording are even starker here, both haunting and foreboding. More than just a complement to the original, it's a frightening and compelling alternative perspective on the same source material.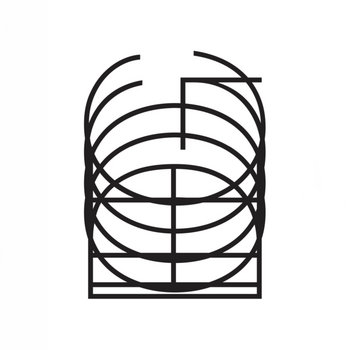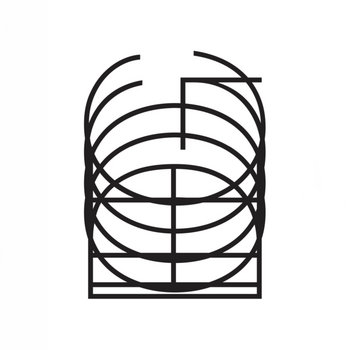 Merch for this release:
Compact Disc (CD)
Phurpa are a trio of Russian devotees to the tantric ritual of Bön music. First encountered by band leader Alexei Tegin during his time in one of Moscow's most famed squats in the mid-1990s, the practice purportedly derives from a Tibetan doctrine variously identified as either a pre-Buddhist shamanic religion or an unorthodox variant of Buddhism itself. Phurpa's interpretation revolves around throat singing over the occasional ring of a gong or singing bowl. They've also made use of human thigh bone trumpets—a gory instrument commonly associated with David Tibet of British pagans Current 93, who also introduced it to his friends Coil—and gigantic drums. Little wonder that Sunn O)))'s Stephen O'Malley, a known devotee of all that hums menacingly, chose to release this record on his Ideologic Organ imprint.
Merch for this release:
Vinyl LP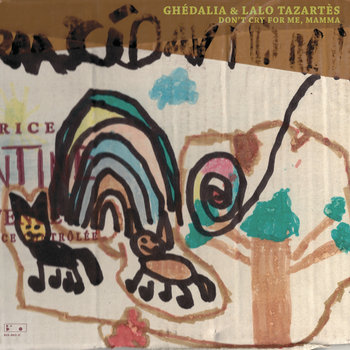 Ghédalia Tazartès, who sadly passed away in February this year, was little known outside of France and certain experimental circles, but he spent four decades creating the most extraordinary soundworlds. "I discovered things rather empirically, just with the experience, not learning through or looking at others. I was just using chance," he said in an interview in 2017. Inspired in part by hearing his parents' conversations in Ladino (a Judeo-Spanish dialect), he preferred to sing mainly in an evocative, expressive and touching form of gibberish rather than in English or French. 2015's La Bar Mitzvah Du Chien, featuring a truly great album cover, is a typical example of his strange and joyous, yet also mournful, work. Muezzin chants blend into choral samples, deranged harpsichord gives way to a post-punk poem, a rock 'n' roll radio sample degenerates into mutant blues. These are plundered compositions that repurpose language and culture for its creator's own ends.
Merch for this release:
Vinyl LP, Compact Disc (CD)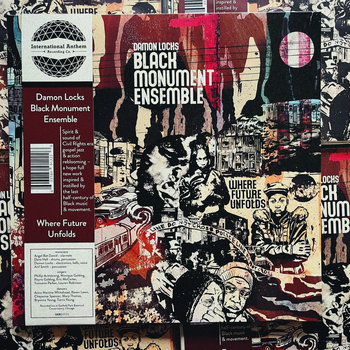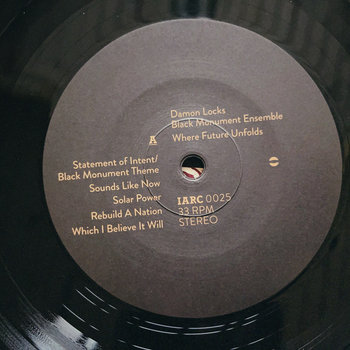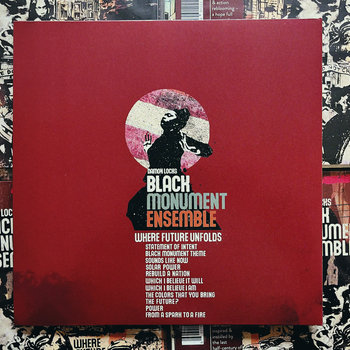 At first, Damon Locks' Black Monument Ensemble might seem like a strange choice for an article on the voice. Yet, in bringing together some of Chicago's finest contemporary jazz musicians with a chorus and even a children's choir, Locks is tapping into the history of the voice as a tool for Black American liberation and activism through music, from gospel and jazz to soul and hip-hop. From Locks' own serenely authoritative spoken word to the power of the chorus, the voice is always at the center of this bracing and uplifting project.
In his Failing Institute series, producer Scott Herren strips the source material of his beat tapes and gauzy productions for parts. The fifth installment of the series is all about the voice, supported by an MPC synthesizer and a cache of samples. He breathes real life into his creations, crafting nineteen tracks from mere snatches and snippets that exude soul, feeling, and personality. It's a reminder of the underrated role vocals have played in beat-making—from J-Dilla's chopped-up soul, to The Neptunes' expert deployment of sighs, gasps, and groans, straight through to the present.