LISTS
How It All Stax Up: Charting the Rise of Neo-Classic Soul
By Jim Allen · July 06, 2016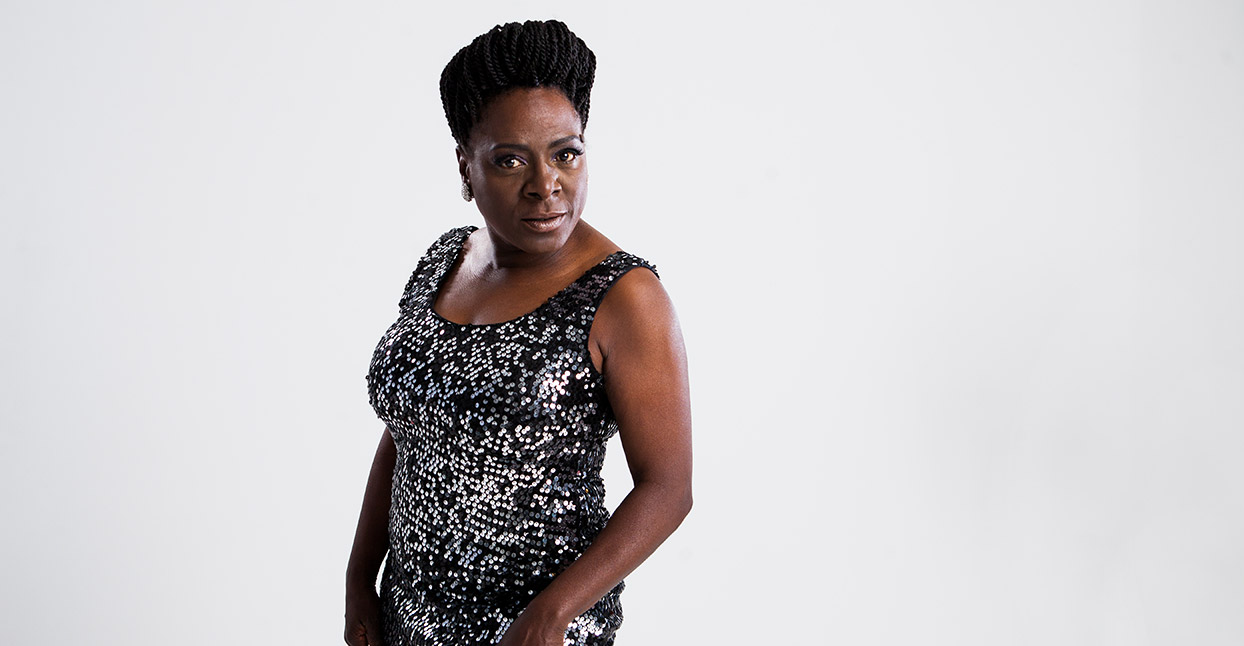 "I certainly didn't feel that I was part of a movement when I started."
There's a current crop of soul singers whose work feels more akin to Otis Blue than anything on contemporary R&B radio. From Sharon Jones and Eli "Paperboy" Reed, to Raphael Saadiq and Mayer Hawthorne, their tried and true songwriting formulas recall the sounds of Memphis and the Motor City—back when Lyndon B. Johnson was president, when America was at war with Vietnam and itself.
The hallmarks of '60s soul—sharp-shooting, syncopated horn sections, stomping beats, and vocalists who sang their guts out—have never been without their champions. From the '70s through the '90s, there were always a handful of original practitioners carrying the torch, and young disciples operating in the margins. But it wasn't until the 2000s that old-school soul really gained enough of a foothold in the public consciousness to start seeming like a full-fledged movement—even though another branch of the R&B tree had grown strong in the second half of the '90s when people like D'Angelo, Maxwell, and Erykah Badu mixed '70s influences with more contemporary musical flavors under the "neo-soul" banner.
James Hunter, a Brit blessed with a set of Sam Cooke-like pipes and a mean, bluesy guitar—was on the fringes of the UK R&B scene in the mid '80s, recording under the tongue-in-cheek moniker Howlin' Wilf. But it wasn't until his 2006 album, People Gonna Talk, that he broke through in the U.S. In 2016, he joined Daptone Records, a move that in retrospect seems like it was a long time coming.
.
00:10 / 00:58
Daptone, of course, is the center of the neo-classic soul scene. Label cornerstones Sharon Jones and Charles Bradley now earn plenty of attention, but in the early '00s, Daptone was just another Brooklyn micro-indie trying to make a ripple in a big pond.
Saxman Neil Sugarman and bassist/songwriter Gabriel Roth (aka Bosco Mann) released the first full Daptone LP: Sharon Jones & The Dap-Kings' Dap-Dippin' With… in 2002. Though they may not have had serious long-term goals at the time, they knew they'd found, at last, a group of musicians who wanted to play the same style of music they did. They created a kind of cottage industry, forming a house band to back their singers, and also overseeing the business end of things.
Coming off like some sort of triangulation between Marva Whitney, Irma Thomas and Aretha Franklin, Jones was the ideal fit for the '60s-influenced sound central to Sugarman and Roth's budding vision. So were Charles Bradley—who was a fifty-something James Brown impersonator when he fell in with the Daptone crew—and then-sexagenarian soul-gospel belter Naomi Shelton.
"I certainly didn't feel that I was part of a movement when I started," says Eli "Paperboy" Reed, a Massachusetts-bred soul vocalist who was just graduating high school when Daptone got going. He released his first album in 2005.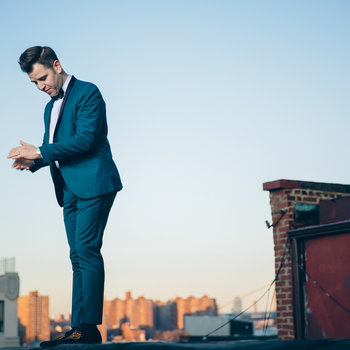 .
00:10 / 00:58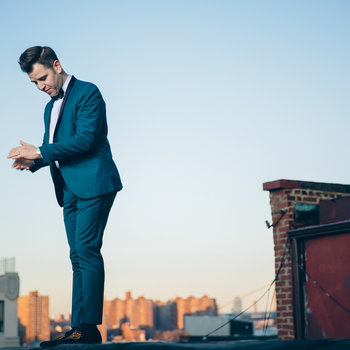 "At that point, there was no Amy Winehouse yet and Daptone was barely known outside of New York, so it was sort of every man for himself," Reed recalls. "In the early 2000s in Boston, I helped to start an all-45 soul dance party called Soulelujah. At the time, there weren't many like that, but now, you can go to almost every city in America and find one."
The story on the other side of the pond was pretty similar. "The New Mastersounds grew out of a DJ-led funk, soul, jazz, Latin scene in the U.K. in the '90s," said Eddie Roberts, guitarist for British soul/jazz/funk outfit The New Mastersounds. "We were inspired by the sounds and grooves of the '60s and '70s and did our best to replicate this as a band in the beginning as we approached writing and recording/production."
Multi-generational Memphis band The Bo-Keys' debut LP came out in '04, but they include among their ranks real-deal vets like Bar-Kays trumpeter Ben Cauley and erstwhile Isaac Hayes bandleader Skip Pitts. "Old school soul, particularly Memphis soul, informs everything The Bo-Keys do," says bassist/ringleader Scott Bomar. "Members of the band are either original architects of that sound or students of that sound. We formed the band to continue the tradition of Memphis Soul."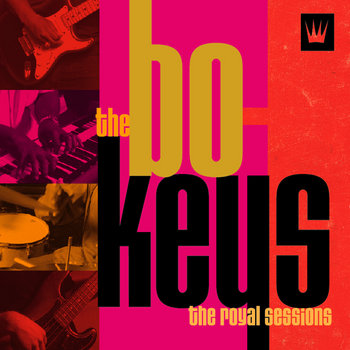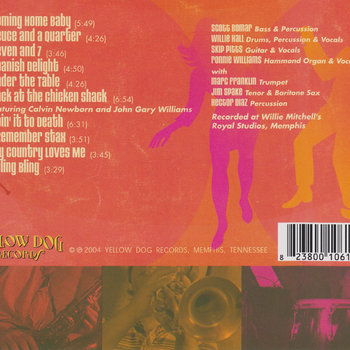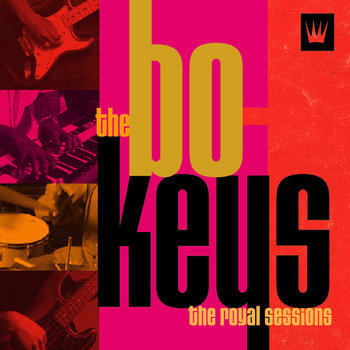 .
00:10 / 00:58
Merch for this release:
Compact Disc (CD)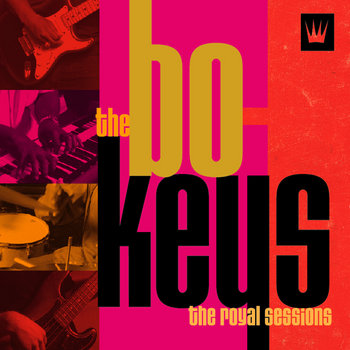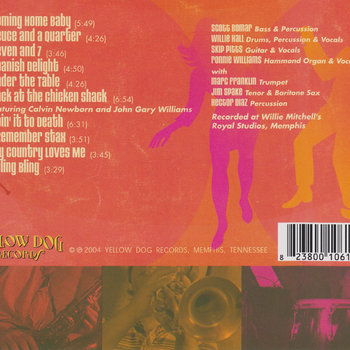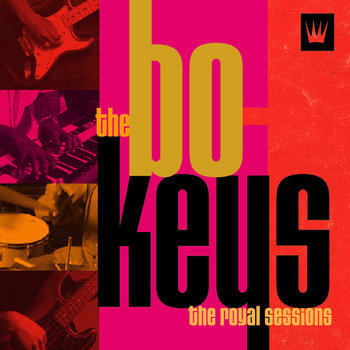 So when was the tipping point for the sound? That depends on your perspective. Many would say it was Amy Winehouse's 2006 breakout album, Back to Black, on which the Dap-Kings played. North Carolina native Lee Fields enjoyed a mainstream moment when he sang on French DJ Martin Solveig's "Jealousy," which landed in the French Top 20. But Sharon Jones, always the brightest star of the Daptone universe, grew more popular through the mid 2000s: In 2010, she had a Top 20 album with I Learned The Hard Way, setting the stage for her subsequent Grammy nomination and the 2015 documentary Miss Sharon Jones. In 2011, Mayer Hawthorne scored a Top 10 R&B album with How Do You Do. By 2014, L.A. soul man Nick Waterhouse was seen playing his "Time's All Gone" in a Lexus commercial.
However, it's more than the longing for a bygone musical era that makes '60s-informed soul speak to a new generation of ears. Just as it did back in the days of the civil rights revolution and the Vietnam conflict, the music fills a need to hear something unassailably honest, coming from a deep-down place, with no sonic or emotional sleight of hand involved. People dealing with economic inequality, racial and sexual persecution, and terrorism both domestic and international get a sorely needed sonic salve today from Jones, Bradley, Reed, et al., just as their parents might have gotten it from Aretha and Otis.
Of course, a style founded on an earlier era's building blocks is bound to change and grow. "We like to drop in some reggae grooves and some St. Germain-inspired jazzy house grooves," says The New Mastersounds' Eddie Roberts, "anything that has influenced us along the way." The latest Bo-Keys LP, Heartaches By The Number, even brings some country influences on board. "I have always loved classic country music as much as soul and jazz," says Scott Bomar, "and with The Bo-Keys new album, the band and myself wanted to explore that territory."
"Lately, I've also been very influenced by gospel music," says Reed, whose new album, My Way Home, bears out that assertion. "Not just the golden era, but into the '70s and '80s as well. Just by virtue of making music in the modern era, you can't help but have modern elements creep in…a blend of styles, influences and eras is how you end up with good music in 2016."
—Jim Allen