LISTS
A Dark Descent Into the Shadowy World of "Horror Psychedelia"
By Joseph Schafer · Illustration by Gabriel Alcala · September 15, 2017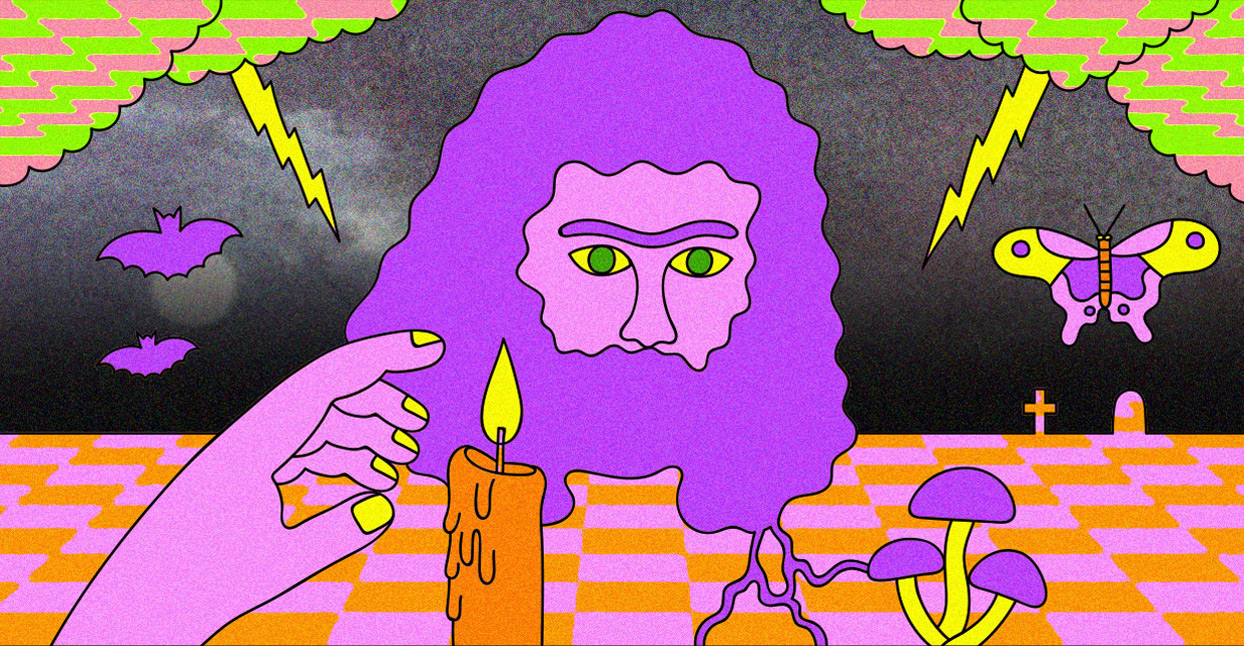 Rock 'n' roll's relationship with the occult begins with the genre's roots. Screamin' Jay Hawkins turned what could have been a regular blues ballad into a Halloween anthem when he recorded "I Put a Spell on You" in 1956. Before that, Robert Johnson purportedly sold his soul to the devil at a crossroads of Mississippi highways in the early '30s. Nearly 100 years after Johnson, horror rock still exists, and continues to evolve.
You could argue that horror psychedelia, the spawn of scary movies and distortion-driven rock 'n' roll, began in earnest in 1966, when Austin's the 13th Floor Elevators released their debut album, The Psychedelic Sounds of the 13th Floor Elevators. (That band was one of the first to describe themselves as "psychedelic.") Roky Erickson, the group's singer and guitarist, wrote songs rife with drive-in B-movie imagery, which continued into his solo career. He released his defining record The Evil One, in 1980, following a stint in a mental institution, and its songs were full of horrors both real and fictional. By that time, Erickson's psychedelic sound had been adapted, twisted, and mutated by acts like The Crazy World of Arthur Brown and Alice Cooper.
Together, these artists sketched the blueprint for horror psychedelia, a mixed bag of rock artists united more by pulp fiction aesthetics than sound, but who share a few common elements. Horror psychedelia typically involves copious distortion, driving rhythms, and lavish atmosphere which accentuate its creepy lyrical tropes. Acts like White Zombie eventually blended industrial, noise, and heavy metal into the mix.
The founders of horror psychedelia still make music, but now stand among a sea of acolytes. Sweden's Ghost covered Erickson and, alongside The Black Angels, brought him back to the zeitgeist. Below we've collected a murderer's row of artists operating in this shadowy field.
Merch for this release:
Vinyl LP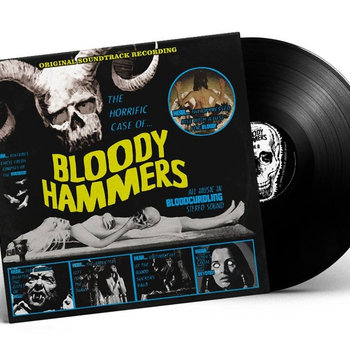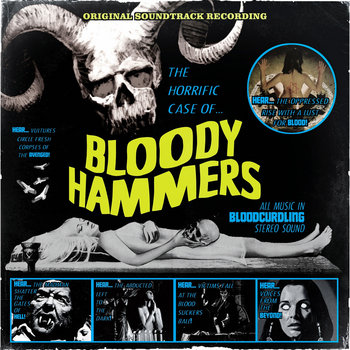 It seems fitting to begin with Bloody Hammers. Songwriter Anders Manga named his band after a Roky Erickson song and, like his inspiration, he has a howling, bluesy voices and a powerful grasp of verse-chorus-verse song structure. Songs like "The Town That Dreaded Sundown" from 2014's Under Satan's Sun pipe garage rock riffs through stoner amp settings, but never stray from conventional songwriting structures. Manga's hooks remain sharp, which make his more recent experiments with gothic and industrial rock compulsively listenable.
Merch for this release:
Vinyl LP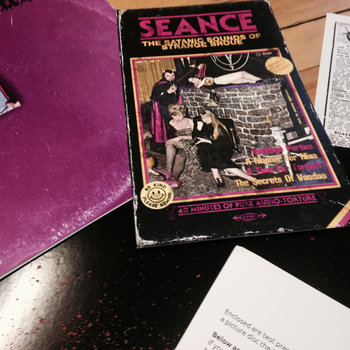 Strange Broue lay it on thick. Every instrument in their arsenal sounds caked with distortion. Songwriter and multi-instrumentalist "Brouemaster" sings as if he's trapped at the bottom of a well. The kick pedal could be a sample from a distant car crash. The Satanic aesthetic comes hot and heavy, too: their debut album Seance: The Satanic Sounds of Strange Broue sports multiple B-movie samples, radical preacher voices, and occult invocations. It ends, appropriately, with a cover of The Louvin Brothers' evil country classic "Satan is Real".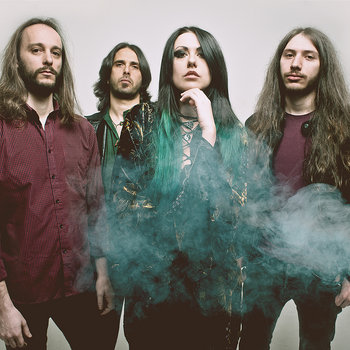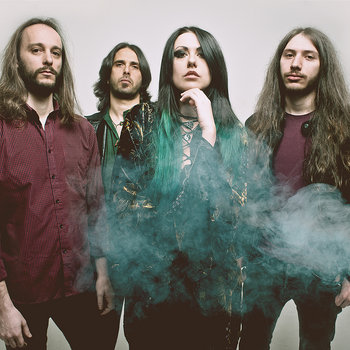 Merch for this release:
Vinyl LP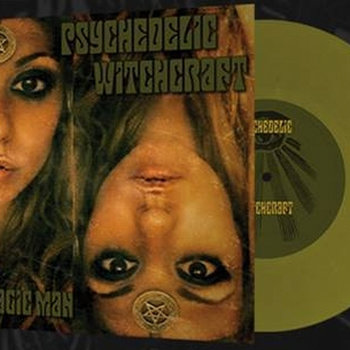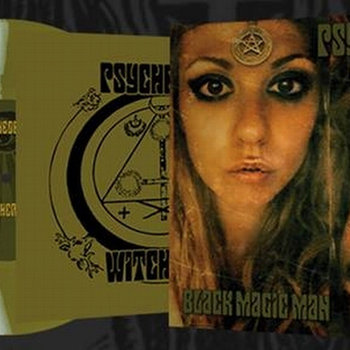 In 1968, Jinx Dawson set the standard for witches in psychedelic rock while singing for the band Coven. Seductive and dangerous, women spellcasters seemed to embody the most edgy and appealing parts of rock music. These days, the internet is bursting with witchy bands, but few pull it off as well as Italy's Psychedelic Witchcraft. Originally the solo project of Virginia Monti, the band specializes in matching hooky blues licks with earworm choruses. "Angela" evokes another rock witch, Stevie Nicks, but Monti delivers her lyrics in a luxurious deadpan, heightening the creep factor.
Merch for this release:
Vinyl LP, Compact Disc (CD)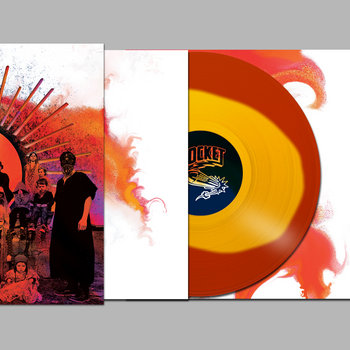 The intersection of horror and psychedelic rock remains particularly popular in Sweden, where some groups have had their fill of maintaining and tweaking the sound and are now fully committed to creating new styles. Enter Goat; the masqued collective blends psychedelic rock with a panoply of non-Western musical traditions. One song will employ an Afrobeat rhythm, the next the Apache drum pattern that characterizes krautrock. This agnostic cultural approach is so central to the band's shtick that they named their debut record World Music.
Merch for this release:
Vinyl LP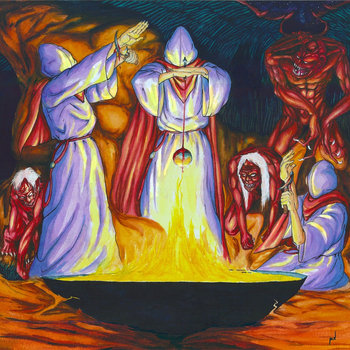 Arizona's Take Over and Destroy began as a death metal band, but on their 2106 self-titled album, they turned their evil eye toward crafting hard rock songs. They discovered multipart harmony, explored odd musical idiosyncrasies (a honky-tonk piano appears at one point), and nailed the art of catchy choruses. The band's lyrics, as much about the experience of loving horror films as they are about slasher flicks, come across as smart and self-aware.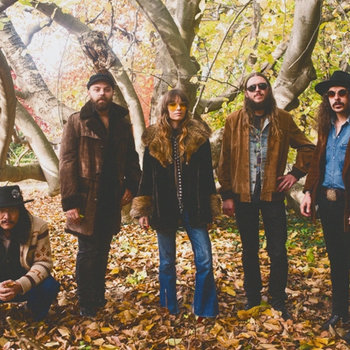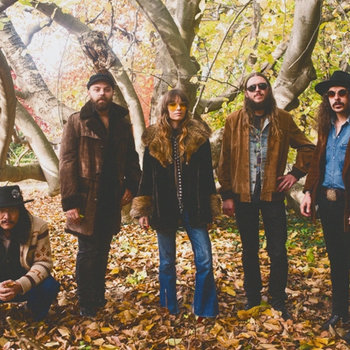 Merch for this release:
Vinyl LP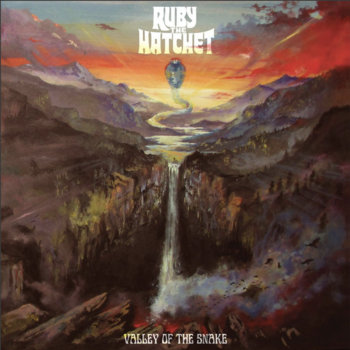 Though they hail from Philadelphia, Ruby the Hatchet conjure the ghost of Kyuss and the Palm Desert rock scene with white-hot guitar tones and progressive noodling. Their aesthetic is more fantastic than horrific, but song titles like "Demon" and "Pagan Ritual" telegraph their occult interests. Persistent organ licks underline the band's progressive tendencies, but also harmonize with Jillian Taylor's singing. In this style usually the guitar takes precedent over the singer, but Taylor demands attention. Her voice, in turns wailing and restrained, keeps the band's expansive psychedelia in check.
Merch for this release:
Compact Disc (CD), Vinyl LP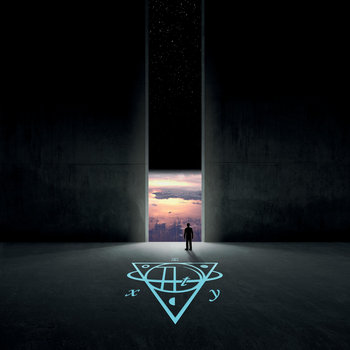 Another Swedish band, the members of Tid all served as touring members of the now-popular horror rock outfit Ghost. While that project is overt and kitschy, Tid aims for the obscure. The songs on their first album, Fix Idé, are sung in many languages and each one flows into the next. Even more so than the band's two earlier EPs, Fix Idé begs for multiple listens. Where most other bands on this list revel in lo-fi sounds, Tid polish every instrument to a mirror shine, all the better to highlight the kaleidoscopic mazes of their compositions.
Modern psychedelic horror draws deep from heavy metal's well. Atragon takes the doom metal template laid down by Orange Goblin and trims a little bit of the fat. Their music seems more energetic and urgent than many of their fellow amplifier worshippers. The psychedelia flows from guitarist Ruaridh Daunton's effects-driven solos, which often outshine Atragon's riffs. Equally awesome trivia: the Scottish quartet took their name from a Japanese creature hailed from the same studio responsible for the Godzilla films.
-Joseph Schaefer