LISTS
Burn Through High on Fire's Crushing Stoner Metal Discography on Bandcamp
By Brad Sanders · June 19, 2020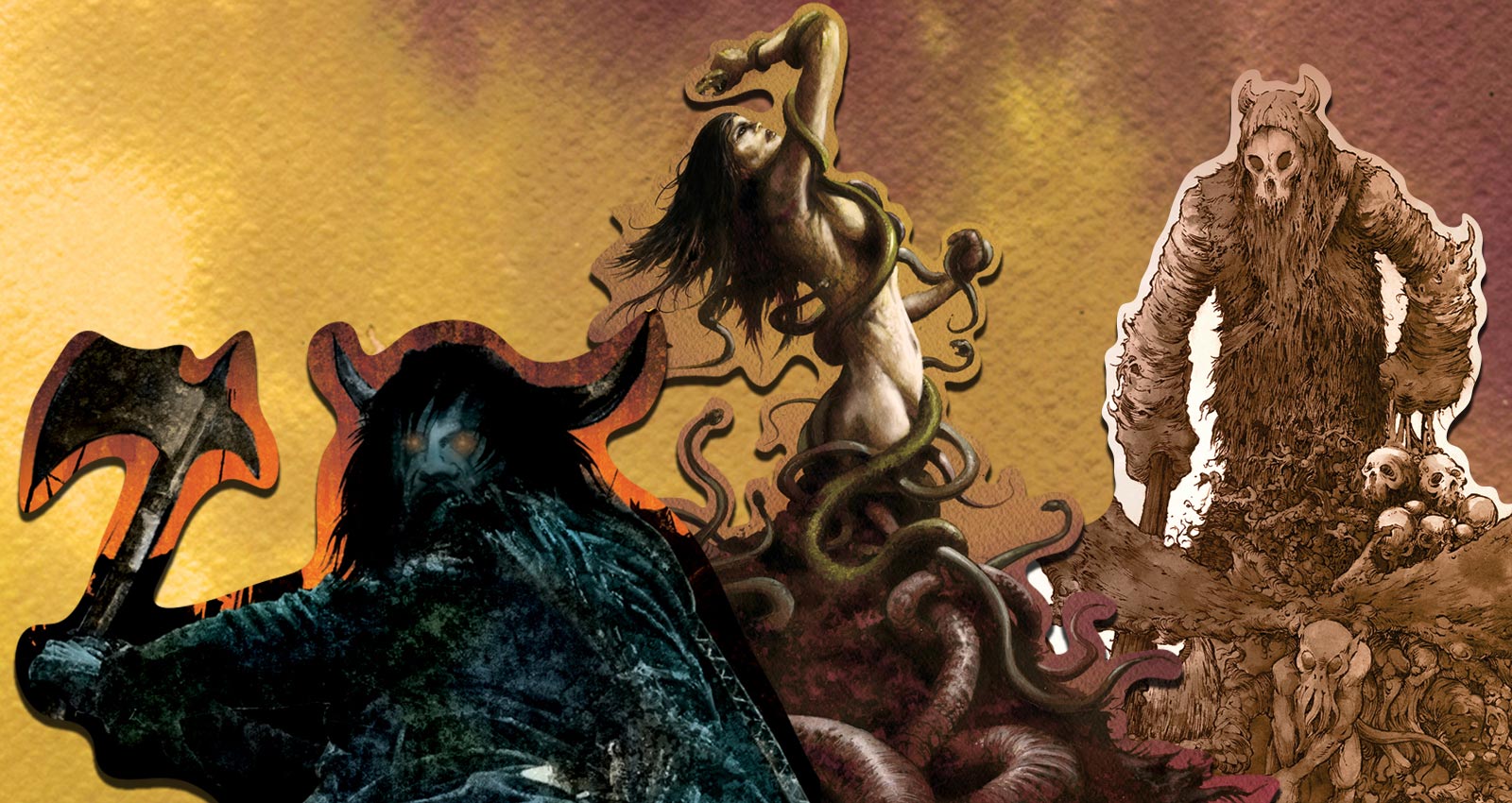 In 1998, London Records made a colossal error in judgment—and the result of their folly was the formation of one of the greatest metal bands of the 21st century. Doom metal icons Sleep had just handed their new label Dopesmoker, a 63-minute, single-song opus celebrating the glory of marijuana. It's a pinnacle of the genre, an album that takes jokey stoner lyrics and ten-ton riffs and makes them into something on par with the religious ecstasy found in High Renaissance paintings. London Records, who financed the recording, hated Dopesmoker and refused to release it. By then, the cracks in the band's foundation were too severe to mend, and after self-releasing a shorter, compromised version of the record as Jerusalem, they parted ways. (The full Dopesmoker would finally see the light of day in 2003, and Sleep would ultimately reunite to tour and release a new album, The Sciences.) 
Guitarist and singer Matt Pike, whose towering Orange amplifiers populated the "riff-filled land" that was the destination of Dopesmoker's stoner caravan, didn't take long to get back on his feet. By 1999, he had started High on Fire, the subgenre-agnostic band that has helped define heavy music over the past 20 years with its blend of doom, traditional metal, and late-night FM radio rock 'n' roll. Where Sleep gets its power from bludgeoning repetition and extreme volume, Pike quickly found that he could use High on Fire as a more tactical weapon.
While every High on Fire record sticks to a fairly consistent musical palette, they're not like AC/DC, Motörhead, or any other band whose fundamental inability to stray from the path is their defining feature. Nothing released under the High on Fire name has ever sounded like anything but High on Fire, yet no two songs are quite the same. Across the band's eight studio albums, Pike has made huge leaps as an arranger, a melody writer, a singer, and a frontman, all while maintaining the essential centrality of The Riff, and he's done it all without once putting on his shirt—inspiring. Here's a guide to their catalogue.
Merch for this release:
Compact Disc (CD), T-Shirt/Apparel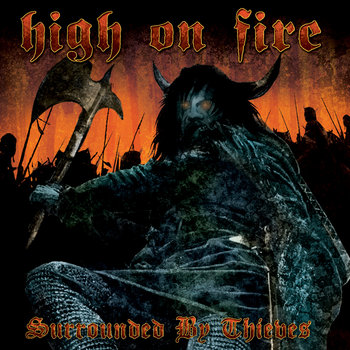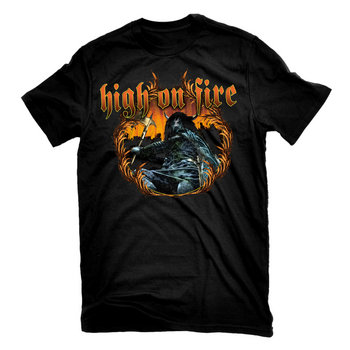 Surrounded by Thieves begins with 53 seconds of near silence; it's as though Pike needs to prime the engine in order to get through the intensity of the 40 minutes to come. The first three songs on the album—"Eyes and Teeth," "Hung, Drawn and Quartered," and "Speedwolf"—set the agenda of High on Fire as we know it. It's on those songs that we come to understand that this will be a band that can play fast or slow, frenzied or controlled, rhythmic or melodic, so long as it serves the purpose of delivering bone-crushing riffs directly to the listener's dome. Drummer Des Kensel is no longer a member of the band, but he plays on all eight of their studio albums, asserting himself here an essential part of the High on Fire DNA on Surrounded. His unhurried, no-frills presence behind the kit provides the perfect backbone for Pike's fretboard paroxysms.
Merch for this release:
Compact Disc (CD), T-Shirt/Apparel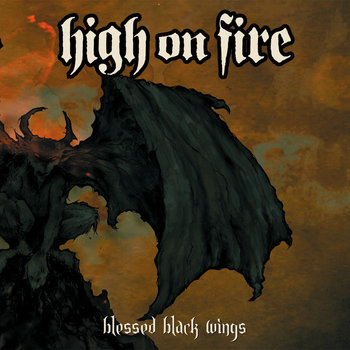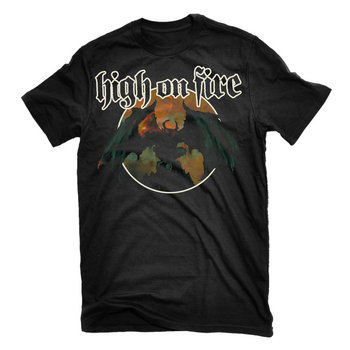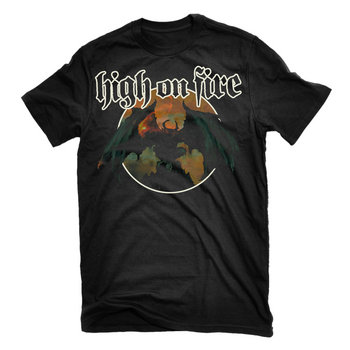 For their third LP, High on Fire turned to legendary audio engineer Steve Albini to man the boards. With Albini's crisp, unadorned production cutting against their increasingly ambitious compositions, the band minted their finest record yet, and the album that perhaps the widest swath of High on Fire fans loves to this day. For the first time on a High on Fire record, many of Pike's vocal parts on Blessed Black Wings could be described as melodies—even hooks—with "Brother in the Wind" and the title track particularly impressive showcases for his shredded-throat singing. The stomping "Devilution" and menacing "Cometh Down Hessian" would become live staples, but really, every song here is excellent. That the band hasn't worked with Albini since renders Blessed Black Wings an even more precious artifact.
Merch for this release:
Compact Disc (CD), T-Shirt/Apparel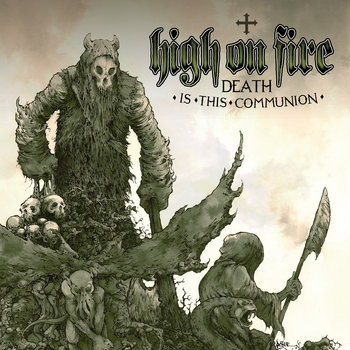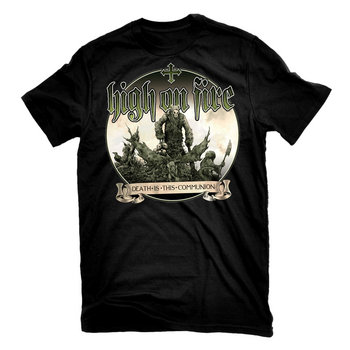 Death Is This Communion feels like a close cousin to Blessed Black Wings, just with a different '90s alt-rock icon in the producer role. This time out, the band enlisted Jack Endino, who produced Nirvana's Bleach; his production is a little slicker than Albini's, but that just served to shine a light on what a proficient hook-writer Pike had become. Even the songs that stretch to near-epic lengths here feel like alternate-universe pop hits. Then, of course, there's "Rumors of War," which was in heavy rotation on MTV2's Headbanger's Ball revival, making it about as close as the band ever got to an actual pop hit. It's a whopper of a track, packing all of the band's battering-ram power into a three-minute package.
Merch for this release:
Compact Disc (CD), 2 x Vinyl LP
This is the record where everything came together for High on Fire. There's not one wasted moment on Snakes for the Divine, which celebrates its 10th anniversary this year. The opening lick of the title track introduces the album in a furious hailstorm of tapped notes, and Pike and company stay totally locked in for the next 45 minutes. The appropriately titled "Frost Hammer" is a crushing blow to the base of the skull. The atmospheric "Bastard Samurai" invents a wholly new kind of High on Fire song, one that metes and doles its pleasures patiently, only erupting when the tension becomes too intense for the song to bear; "Ghost Neck" is a lightspeed ripper that could pass for thrash, and so on and so forth — there's not a song here that falls short of perfection. There are those among the High on Fire faithful who think of Snakes as, somehow, a "sell-out" record. Isn't that alone all the evidence you need to prove that it's great?
Merch for this release:
Compact Disc (CD), 2 x Vinyl LP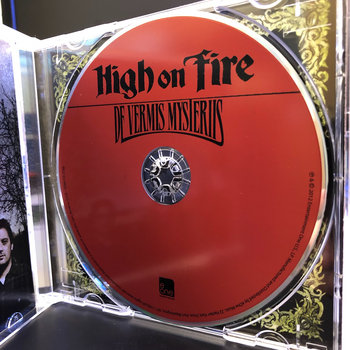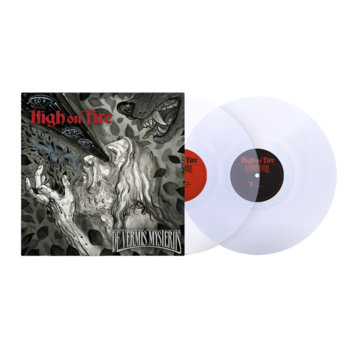 Strange but true: The guy who made Dopesmoker and named his band High on Fire doesn't really sing about weed. "Fertile Green," the lead single from 2012's De Vermis Mysteriis, feels like the long-overdue exhalation of an enormous bong hit. Pike finally gave himself permission to make the implied explicit, and goddamn it, he really went for it. The song is about a green woman who grows from a cannabis seed and subsequently gives birth to mankind, or something —you'd have to hit a lot of that fertile green to really understand it. It's a propulsive little ripper on an album full of them, and while De Vermis Mysteriis isn't quite High on Fire operating at their peak, it's worth a listen for the ease with which Pike and company call forth these songs.
Merch for this release:
Compact Disc (CD), 2 x Vinyl LP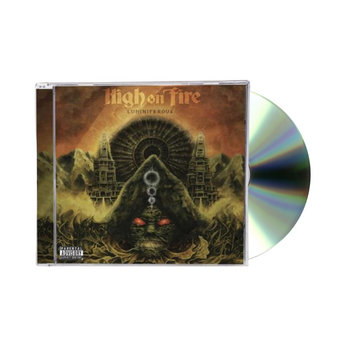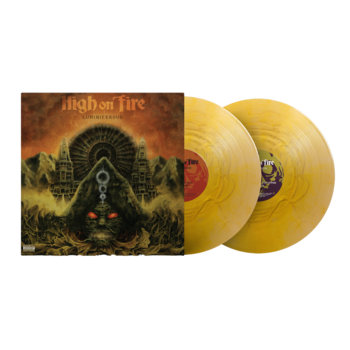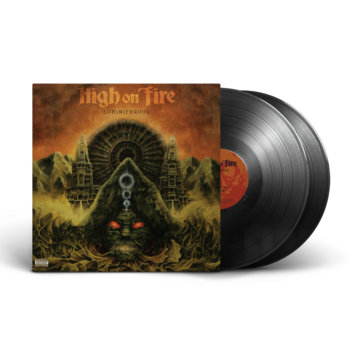 Luminiferous is the sound of High on Fire at their most compositionally ambitious. There's a stunning bit of stop-start dynamics not quite four minutes into opening song "The Black Plot," where the band stops playing on a dime, only to return a beat later with a patented Matt Pike scream-and-solo. That moment sets the tone for what's to come: the wild-eyed conspiracy theory bug out of "The Sunless Years," the insistent midtempo march of "The Falconist," Pike's warped version of a power ballad in the "The Cave." Fifteen years and seven albums in, this old dog refused to stop learning new tricks.
Merch for this release:
Compact Disc (CD), 2 x Vinyl LP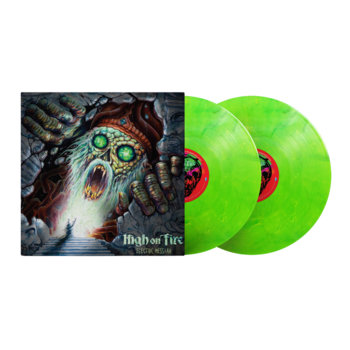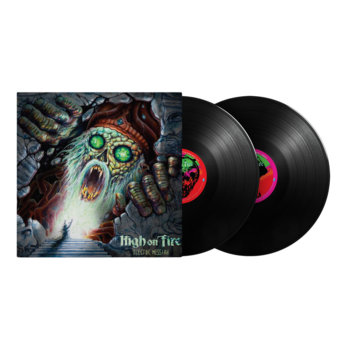 High on Fire's most recent album will also go down as its last with drummer Des Kensel, who left the band in 2019. That's a real shame, as he's in peak form here, his pulsing rhythms and effortless fills buoying another batch of Pike and bassist Jeff Matz's heavy metal anthems. By now, High on Fire fans know that each new album is going to bring a handful short, fast songs, and a handful of longer, more complex ones. The pleasure is in hearing the band's latest variations on those themes. On "Electric Messiah," they bring out two of the more interesting long songs they've ever written. "Steps of the Ziggurat/House of Enlil" is driven by a martial beat and chant that's reminiscent of Metallica's "The Frayed Ends of Sanity," and the 10-minute "Sanctioned Annihilation" is extraordinarily heavy in a way that feels more elegiac than awesome. It's the best 10-minute-plus song Matt Pike has played on since a certain 63-minute song from 20 years ago.