LISTS
We Are in the Throes of a Hardcore Rave Renaissance
By Ian McQuaid · August 17, 2016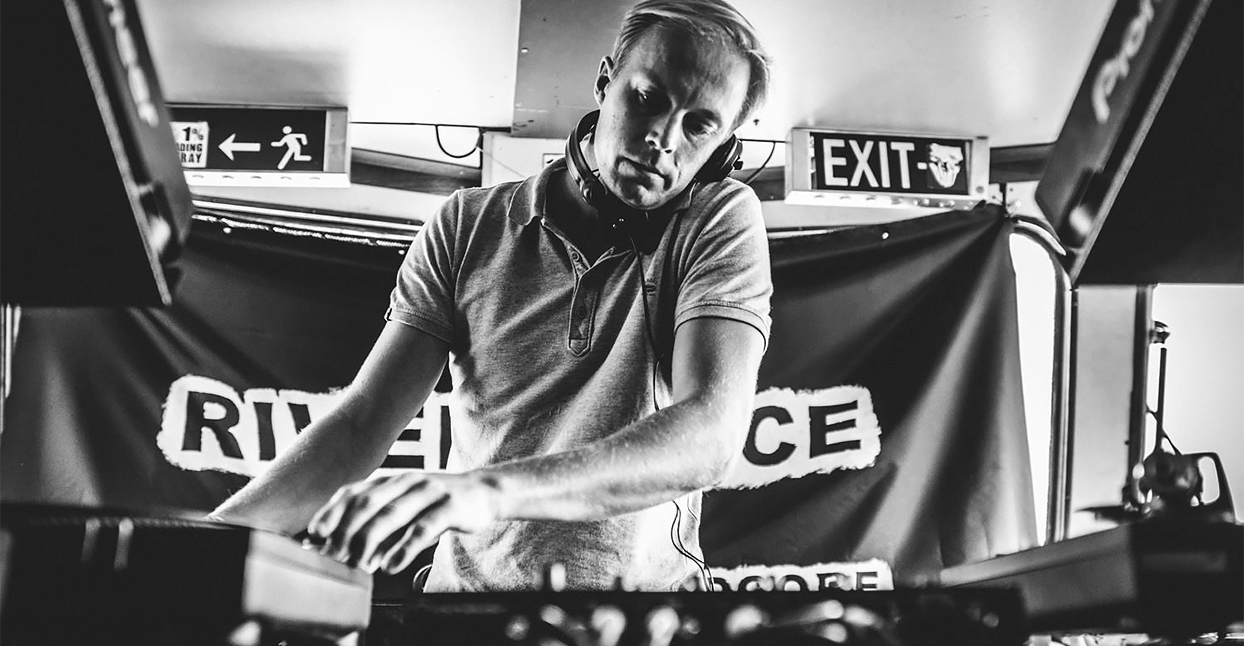 In the last five years, there has been an explosion of labels dedicated to reissuing the hardcore rave music that dominated the UK underground in the late '80s and early '90s. A generation who grew up thrilling to the rush of hyper-speed breakbeats are now seeking the lost soundtrack of their youth—and among all the labels seeking out long-deleted rave gold to reissue, hyper-fan Robin Allinson has been the most committed.
"I used to go to free parties and hippy raves back in the early '90s," Allinson remembers. "We used to go up into the woods and get a sound system out. You'd have a huge variety of DJs; one minute, it'd be hardcore, then techno, then house. We'd just take any opportunity to play anywhere—for me, [it's] just fun, it was never something I thought I'd make money out of."
The scene Allinson remembers was a golden age of British creativity. As the '90s started, UK producers began flooding the country with homemade responses to the music that defined the rave scene's early years. Electronic dance records imported from America and Europe were re-imagined using cheap home studio technology—Akai samplers, Atari computers, and Roland synths. The UK rave sound mutated, smashing together all the influences that impacted it over the last few years—not just house and techno, but also the booming breakbeats of golden-age hip-hop, and a healthy smattering of weird samples taken from kids TV, classic Brit comedies, and '80s sci-fi flicks. A cut-and-paste aesthetic ruled, and kids began churning out tracks with a bare minimum of musical knowledge, stealing breaks from one record, riffs from another, and playing discordant, yammering synth patterns over the top. Record labels, promoters, producers, and parties appeared and disappeared as fast as the music mutated. The sound was called hardcore, and from 1990 to 1993, it was omnipresent.
.
00:10 / 00:58
For most ravers, the hardcore scene was documented via tape packs; live recordings of an event from start to finish, divided over anything from four to 12 cassettes, and sold by the thousand in boxes covered with the garish rave scene packaging created by artists such as Pez, who describes his air-brushed mixture of sci-fi landscapes, pin-up girls, fairground rides, and Dali-inspired surrealism as an attempt, "to capture the attention of someone who's out of their head." These tape packs—cheaper than collecting vinyl—became an underground phenomenon, and particularly strong DJ sets were copied and passed from person to person. There were never any tracklists (and this is way before the days of seeking out IDs online); the best a fan could hope for was the names of the DJ, the MC, and the rave itself. The tape pack system meant that a 12" could be a self-released white label with a print run of 500, sold from a tiny specialist record shop, yet still go on to underground immortality if it was played by the right DJ on the right tape—as is the case with Alex Reece and Jack Smooth's 20 Hertz EP, a militant darkside classic with a tiny press run. It will currently set you back nearly $200 for a copy.
Over a quarter-century later, there's a huge thirst from both old school ravers and new fans to find those obscure recordings. A host of reissue labels have sprung up, searching out original DATs (the digital studio format tracks were recorded onto before being pressed to vinyl), and producing high quality vinyl and digital represses, making available ultra-rare records that would otherwise fetch ridiculous prices.
Allinson is a linchpin of the hardcore reissue scene. A veteran raver who can recount tales of being at events such as Castlemorton—a notorious four-day party that caused the government to legislate against free parties—raving had a momentous impact on him as a young man. Years later, his undimmed passion for the music of the era caused him to start bringing those rare old tunes to light—albeit largely by accident.
"It started when I wanted to get hold of a track released on Music for Life, the old UK hip-hop label," Allinson says. "I tried to contact the label, but no luck. Somehow, I managed to find Simon Harris and Chris France, who had owned the label. I asked them to let me license the track—I just wanted to get the music back out there." Once Allinson realized there were still untouched master tapes locked up in vaults, he started reaching out to people who had been active in the rave scene in the early '90s. At first, it was to remix tracks from pioneering UK hip-hop crew Hijack he'd gotten hold of from Music for Life; eventually, he started asking what other lost classics they might have access to.
"They were like 'Hmmm, we'd be happy to take £500 off you to license 10 things rather than £50 for one.' I didn't have a lot of money so I said, 'How about I help you get all your catalogue onto digital [formats]?' They agreed, so I asked where the master tapes were. Chris said, 'Oh there's nothing'. Then, of course, Simon Harris popped up with a whole box of DATS! We found out that a publisher they used to work with was collapsing. I knew that publishers used to keep DATS in their warehouses so I said, 'Let's have a look.' It turned out they had 18 boxes of DAT tapes."
Before he knew it, Allinson was helping bring back the catalogues of Impact and White House, and was also being handed long unreleased tracks from producers such as Criminal Minds (whose track "Baptised By Dub" remains iconic to this day).
A major coup came when Allinson tracked down Skanna, an early '90s producer of legendary status. All of Skanna's master tapes had long since been lost, which explained why his highly sought after records had never been reissued (Skanna originals can be found online starting at around $200 a record).
"I managed to persuade Skanna to hunt for any old tapes," Allinson says. "Lo and behold, he found a DAT that everyone had told me didn't exist." Robin started releasing the Skanna back catalogue through Bandcamp, and was surprised to see his represses sell out in weeks. Naturally, the represses ended up commanding exorbitant fees elsewhere online, something Allinson is emphatically against.
"Instead of doing limited editions, we're going to do more represses. If there's demand for it, we can make it and sell it to you at a sensible price. We want to make it affordable, not to make it £12-15 for a reissue that then ends up going for £100 on Discogs. I've seen some stuff I've put out instantly go on Discogs or EBay for £15, even though it's still available on our Bandcamp."
And this in and of itself shows that the spirit of rave hasn't dimmed for Allinson: He's not just into the music, but the ethos of a shared experience. In the '90s, the hardcore scene was notorious for record labels ripping off artists. Nowadays, it's quite likely that these old school originators have seen more money from Allinson's low print run vinyl releases than they ever saw during their heyday. He's not making much—a fact made all the more apparent when he has to finish our interview to go to work a night shift.
"I try to make money out of things for the artists, and I've been reasonably successful. I haven't got any money, personally. In 10 minutes time, I've got to go out and drive a truck all night. But we do it to keep the music alive," he says. "It's the music from my youth that blew my mind when I was 17, and it still sounds great. It's all led by the artists. I'm not telling them what I want, I'm saying, 'What have you got, and what are you willing to put out there?'"
As it turns out, there's a lot the artists are willing to put out there—so much so that Allinson knows he has 'a lot in the pipeline.' What has come out already is only the tip of a very large iceberg.
Places To Buy Classic Hardcore
Allinson's major label, SoT, have a wealth of Criminal Minds bangers, alongside unearthed gems from Bay B Kane, DJ Seduction and, increasingly, the Rising High label. Though Rising High owner Casper Pound passed away some time ago, Allinson has managed to track down his daughter and find an archive of master tapes "sitting in her uncle's shed. I got 800 tapes, and I've been going through and relicensing everything."
Recommended release: The Skanna Collection Volume #1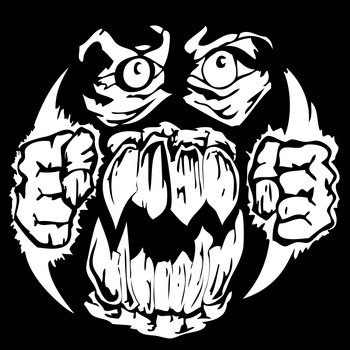 .
00:10 / 00:58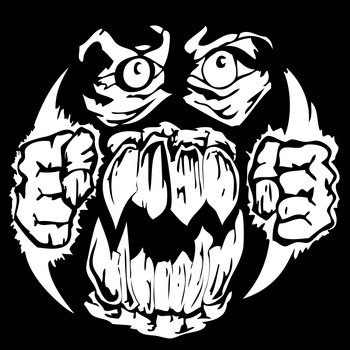 These four rare tracks from Skanna are widely considered to be amongst the best produced UK hardcore ever made. Now remastered, they have never sounded so sharp. Opener Nightstalker was a rave tape staple; built around an ethereal sample lifted from Future Sound of London's ambient house classic "Papua New Guinea," it proved that hardcore could be as deep and melodic as it was intense.
Deeply influenced by the harder sounds of techno, FFM was heavily supported by Colin Faver, the influential DJ who broke countless acts on his early '90s radio show. They're currently re-issuing rare, unreleased and new material.
Recommended release: Force Mass Motion & Druid—Music / Rave (Let's Go)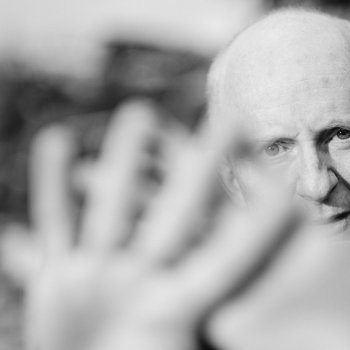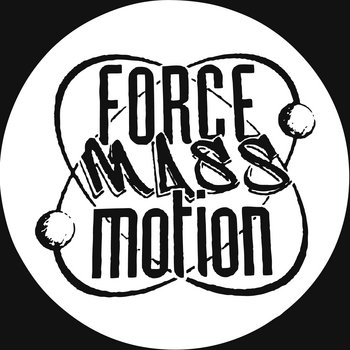 .
00:10 / 00:58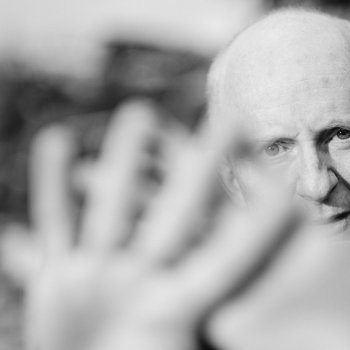 Merch for this release:
Vinyl LP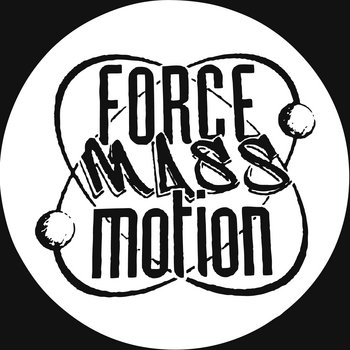 A genuine treat for hardcore aficionados, these two tracks sat on an unreleased for DAT for nearly 25 years. For tunes that never saw the light of day, they're both killers. "Music' is a driving attack of bleepy, hard techno, whilst "Rave" switches between passages of militant darkness and unexpected bursts of piano melody. Both are essential.
—Ian McQuaid