LISTS
At 80, Han Bennink is Still Innovating
By Bret Sjerven · July 18, 2022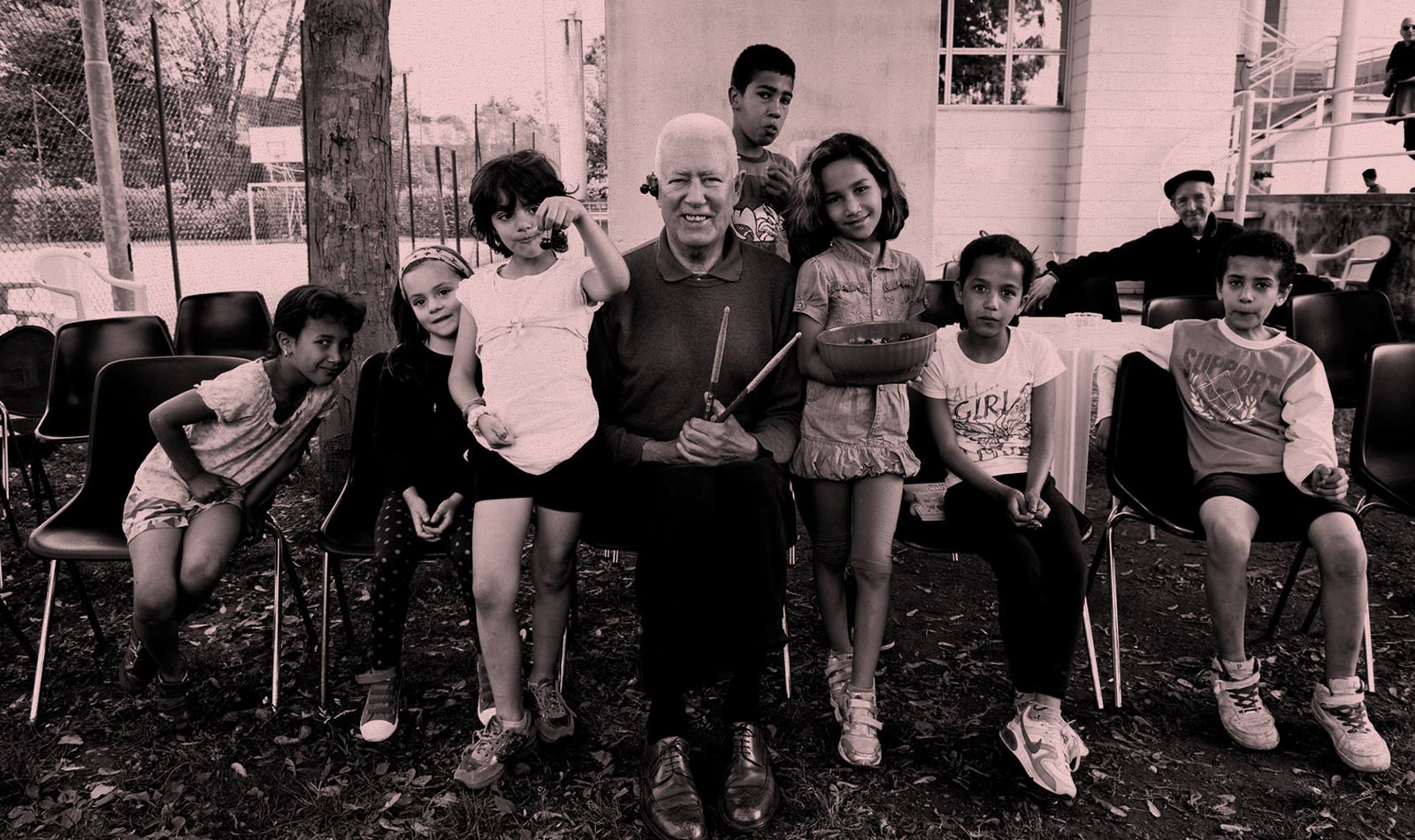 Though he celebrated his 80th birthday just three months ago, the creative engine of legendary Dutch percussionist and improviser Han Bennink continues to run at full throttle. He's both an elder statesman and a propulsive instigator not only in The Netherlands, but throughout the world. As a young, itinerant drummer during the late 1950s and '60s, Bennink helped establish jazz in post-war Holland, but it was his forays into improvised music, especially through his involvement with the Instant Composers Pool, that cemented his legacy.
Bennink was exposed to the arts early in life. His father was a concert percussionist and amateur painter who took his son out on landscape painting expeditions and to the radio studios of Hilversum, where the young percussionist was able to experiment when the professionals were on break. His father introduced him to the sounds of Benny Goodman and Gene Krupa, and became his son's first regular bandmate; they played clarinet and drums at home, in local clubs, and at U.S. military bases.
Bennink pursued visual arts, even attending art school, before investing energy in music. (His original art and unique typography can be seen on many of the releases to which he contributed.) He refers to visual artists casually in conversation, usually when describing his work, musical or otherwise.  "Awareness [of a style] came later," Bennink said. "I cannot read musical notation, and I can't draw like Henri Matisse or Picasso, in one line. My heroes are Kurt Schwitters, [Francis] Picabia, and Max Ernst. It is more that direction. It's surrealistic. A bit different. But not coming from the old school."
Working consistently from his teenage years, when his father would drive him to gigs, to bouncing between daily sessions in Hilversum, Bussum, and Amsterdam while studying, Bennink had a work ethic and talent that elevated him to first-call status. His musical tastes evolved quickly, as he absorbed the drum work of Max Roach and his hero, Kenny Clarke. Soon, Bennink was on the road with the best of the Dutch jazz scene as well as many of the United States's jazz greats, including Johnny Griffin, Dexter Gordon, and Sonny Rollins.
It was in 1959 that Bennink met his musical soulmate and sparring partner, Misha Mengelberg. Though he wasn't impressed with Bennink initially, Mengelberg grew to appreciate the young drummer after Bennink returned from his first trip to New York City in 1961, during which he found himself struck by the brilliance of John Coltrane and Ornette Coleman. The new spark evident between Bennink and Mengelberg propelled the two as they developed a quartet that would eventually perform at the Newport Jazz Festival in 1966. The two were famously featured on Eric Dolphy's final tour and recordings before the woodwind genius's untimely passing in Germany in 1964. During their early engagements, the pair found themselves drawn to the "take-a-chance" movement of Fluxus, which melded with the influence of Dadaism that Mengelberg had already embraced.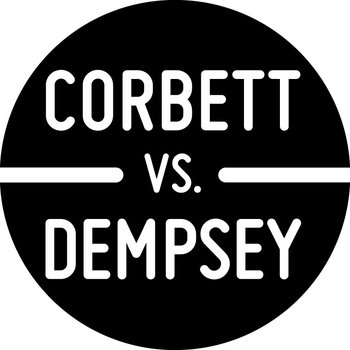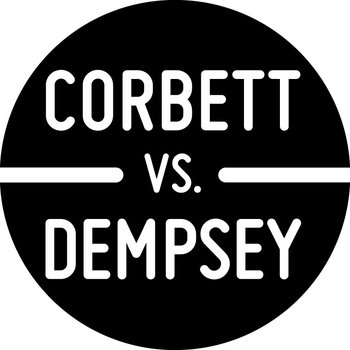 The addition of young woodwind blaster Willem Breuker to the lineup resulted in a turbulent trio. The first mention of the "Instant Composers Pool," the name Mengelberg gave to the group, first appeared on a Bennink and Breuker recording entitled Acoustic Swing Duo, made in late 1967. Breuker didn't remain long with ICP; his challenging personality clashed mightily with Mengelberg's.
ICP and its principal ensemble, the ICP Orchestra, became the de facto outlets for the combined works of Bennink and Mengelberg. Though they would never admit to being friends, the duo found themselves perfect musical foils, and continued to push and pull each other until Mengelberg's passing in 2017.
Naturally, Bennink looked to the world beyond The Netherlands for opportunities and challenges. Aside from touring American musicians, he was an early propulsive force with mainland Europe's improvising legends like sax squaller Peter Brötzmann and piano pummeler Fred van Hove. Bennink also worked regularly with England's own unique improvisers, like saxophonist Evan Parker and guitar wizard Derek Bailey.
Collaboration continues to be Bennink's prime avenue of expression. He performs with musicians from all over the world, spanning genres and cultures. He's taken on the mantle of mentor to up-and-coming generations of improvising musicians, performing regularly with musicians half his age. He tends to be an amiable partner, but still has a fondness for throwing wrenches in the works: "Most of the time, I got hired by young bebop players," he says. "They wanted me to play fucking time. After a while, I like to destroy it, also. I like to go a different direction, which is not what they expect."
Bennink and the ICP Orchestra have faced difficulties in The Netherlands over the past few years as the cultural landscape has shifted. The management of the Bimhuis, the performing arts space that the ICP helped establish, turned over a few years ago leaving regular opportunities in limbo. ICP and dOek (the other improvisational arts collective of The Netherlands) both lost funding that they had received regularly from the Fonds Podiumkunsten in 2020.
Though times are tough, Bennink continues to be creative and find opportunities. 2022 will find Bennink performing regularly and presenting his artwork across The Netherlands. ICP recently released an anthology of Mengelberg's original compositions called Mishakosmos, which includes original art by Bennink, and continues to release music associated with the Orchestra and its web of collaborators.
---
Sonny Rollins
"Four"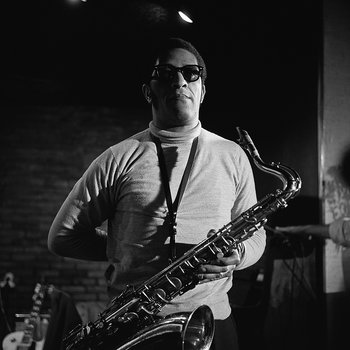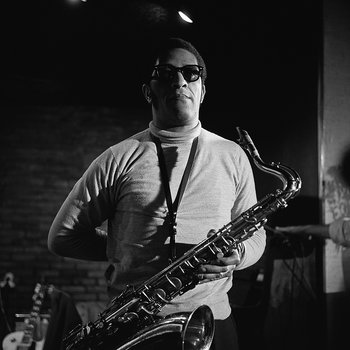 Merch for this release:
Compact Disc (CD)
The recent issuing of recordings from Sonny Rollins's November 1967 tour of The Netherlands shows just how well-versed in the jazz vernacular Bennink was. In this trio version of Miles Davis's "Four," the drummer can be heard doing what he loves best: swinging and pushing the soloist. Real fireworks can be heard, especially as the Rollins and Bennink engage in trading bars toward the end of the piece. "Finally, I got to play with my real hero: Sonny Rollins," Benninik says. "I always had the wish to play with Sonny after having played with so many great American tenors. Every second I played with Sonny, I learned from him, and there was a tremendous click. Sonny even exclaimed that he could learn from me! That is the most beautiful compliment I ever had."
"Since the record companies weren't interested in our music, the three of us [Breuker, Mengelberg, and Bennink —ed.] made a fist and produced our own albums under our own control," says Bennink. "The idea was that the Instant Composers Pool should be a platform for all musicians with the same view as Misha, Willem, and me, and it still is. Once you've played with ICP, you remain a member." These early recordings were made in the nascent stages of ICP, and showcase a rare grouping of the core trio with a number of Dutch improvisers, along with German trumpeter Manfred Schoof, who traversed similar paths through the worlds of bebop, classical music, and free music. It is easy to hear the strains of these influences on Misha Mengelberg's "Die Berge Schützen Die Heimat," which translates from German to "the mountains protect the homeland."
Willem Breuker/Han Bennink
"Gamut"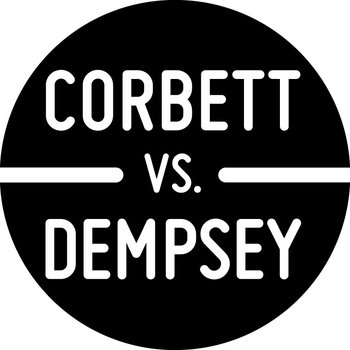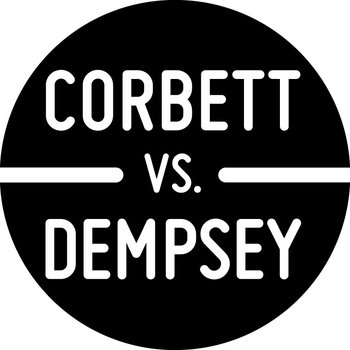 The first official release on the ICP label was Breuker and Bennink's intense duo collaboration. As Bennink recalls, "We called ourselves the New Acoustic Swing Duo, and our aim was just to make music from zero, without planning or composing. The only thing we planned was me picking him up at his parents's home on the Zeeburgerdijk in Amsterdam with my Citroën 2CV for our concerts!" Perhaps the best example of the dynamism of the duo is their LP side-long piece, "Gamut," which runs that proverbial gamut. From the quietly introspective to the brashly bombastic, Breuker and Bennink bare it all in their performance, especially Bennink, as he utilizes all the tools in his percussive utility belt, from drum kit to tablas and beyond. The rare early pressings were made for a gig at the Stedelijk Museum in Amsterdam and feature a plain white sleeve with random adornments and illustrations from Bennink and Breuker.
Misha Mengelberg, Peter Brötzmann, Evan Parker, Peter Bennink, Paul Rutherford, Derek Bailey & Han Bennink
"Groupcomposing, Part 1"
By 1970, the ICP network had spread further afield. Bennink was the real go-getter, finding collaborators further afield in Germany, where he ran with the Wuppertal crowd, and England, where London underground improvisers were beginning to find their voice. Groupcomposing represents what would now be considered an all-star group of free improvisers from these three scenes. Germany's Peter Brötzmann is featured along with a number of British players, including guitarist Derek Bailey, saxophonist Evan Parker, and trombonist Paul Rutherford. Bennink's brother Peter, who was a regular in the early years of ICP and the BIM, is also featured on woodwinds and bagpipes.
Solo improv performances have been one of Bennink's key outlets for decades. In 1974, he captured one of these entirely on his own. As Bennink recalls, "I lived for 10 years in a stable, and did extensive sound investigations on any instrument that you can imagine—buying them at flea markets and so on. This recording I made myself, not having any technical know-how, with a broken UHER (tape recorder) and just one mic." The piece, "Kit (2)," from ICP 011 captures Bennink at his most expansive, utilizing all elements of his drumkit along with his evocative vocalisms. The titles of "Spooky Drums (A) & (B)" on the album highlight Bennink's historical drumming knowledge, borrowing from the first solo drum recording, Baby Dodds's Talking and Drum Solos from Folkways in 1951.
The partnership between Misha Mengelberg and Han Bennink may never have been a true friendship. Still, it did make for incredible and unpredictable performances, musical and otherwise. Bennink explained, "Together on the stage, we played with each other, but also against each other, creating a special musical effect." That special effect can be heard in this 1974 duo recording made in Berlin in conjunction with the German Free Music Production label. Each performer seems to find his place in the music right when the other pulls the rug from under them. Dada-esque absurdity and intensity seem to barely balance as Mengelberg and Bennink go from dancing to nearly coming to blows.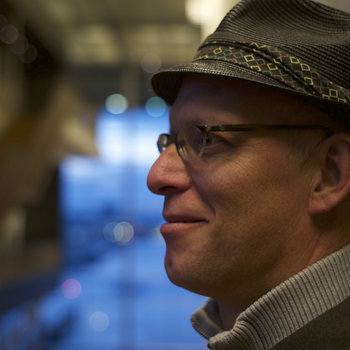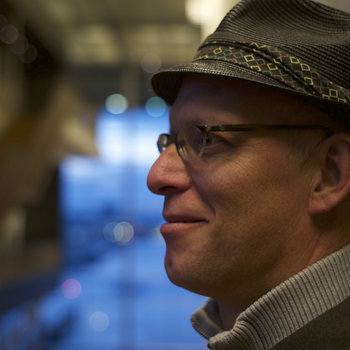 One of the special ensembles that emerged from the ICP's ever-growing network has been the Clusone Trio, a collaborative group featuring Bennink, American ex-pat woodwind master Michael Moore, and Dutch cello magician Ernst Reijseger. One of the many things that this group does well is reinterpreting jazz standards in a wholly unique and expansive fashion. "I play standards because I grew up with jazz music and I love the music," Bennink says. "Standards form part of the jazz tradition, and I like to give them my personal touch." The trio's take on Duke Ellington's chestnut, "Angelica," begins in an esoteric vein before Moore's bass clarinet begins to dance over Bennink's galloping backbeat.
As the decades passed, the ICP Orchestra became the most important ensemble to promote ICP and the frequent vehicle for performances of Bennink and Mengelberg until the latter's passing in 2017. By the late 1990s, the Orchestra had settled into a 10-piece ensemble with a set cast, which remains the same today, apart from the addition of pianist Guus Janssen. Bennink says, "All musicians who are a part of the orchestra have been chosen by me, except Thomas Heberer. He was Misha's choice. By playing together so often during the many years, we became a family. It is intense and unique, both musically and personally. We simply love each other." Apart from original pieces from ensemble members, the Orchestra routinely would dismantle pieces by jazz heroes, especially pianist/composers Thelonious Monk and Herbie Nichols. Here the ensemble takes on Monk's "Jacky-ing" in its own rambunctious way.
The past years have found Bennink as both a role model for and collaborator with many younger improvisers. "This is very, very important for me," Bennink says. "I want to be in contact with what is happening now, and the younger musicians are more and more interested in playing with me and learning from me." One of the more remarkable pairings of the past couple of years has been that of Dutch pianist and sound artist Oscar Jan Hoogland and Bennink: "Oscar Jan was formed by the Misha school," Bennink said. "He was his student, and Misha was his great example. Logically, Oscar Jan and I fit very well together." On Hoogland and Bennink's "Fleurette Africaine Fleurette Japonaise," the two use Ellington's lovely ballad and warp it into a fresh, haunting piece with an Eastern flavor.