LISTS
The Hellish Delights of Grime Stone Records
By Brad Sanders · August 10, 2021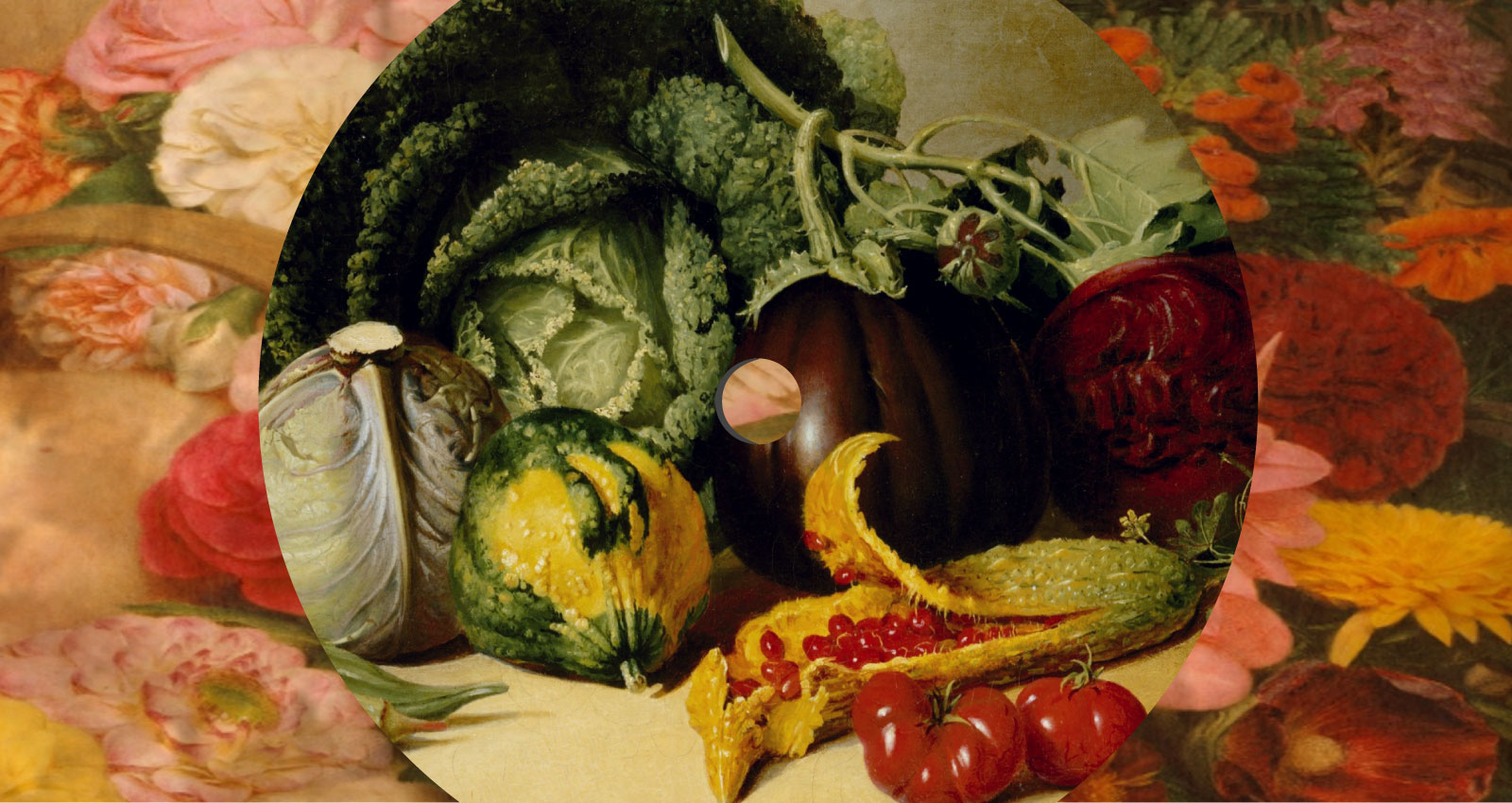 Grime Stone Records has only been putting out music for a little over a year, but the label's discography is already a surprisingly thorough survey of raw black metal, dungeon synth, and their overlapping hinterlands. That's thanks to the tireless efforts of label founder Abysmal Specter. Under his guidance, Grime Stone's catalog has swelled to 50-odd releases, with new music dropping so frequently that it's hard to keep up with.
At some level, the label's prolific output is simply practical. "Grime Stone is mostly made up of 15 minute-ish EPs, with less focus on full-length albums," Abysmal Specter says. "This stems from my obsession with album art and how it can affect someone's experience with a musical piece. I'd rather put two EPs up on the site with their own individual artworks than one full-length, because it allows for an extra opportunity to share a window into the artist's intended aesthetic."
Much of the label's visual sensibility orbits around Abysmal Specter himself, who plays in nearly a dozen Grime Stone projects, including the label's flagship band, Old Nick. His obsessions encompass everything from Xeroxed punk flyers to Victorian photography to classical oil painting, often mashed together and laid out into cassette templates. Even the projects he doesn't perform in help flesh out the overall Grime Stone aesthetic—a kind of DIY reimagining of bygone ages, communicated in the language of black metal and dungeon synth. "I'm drawn to the majesty and lore surrounding both genres," Abysmal Specter says. "They both encapsulate similar atmospheres of fantasy, magic, and the unknown, just with unique approaches."
"My main goal is to curate an aesthetic, both sonically and visually," he explains. "I want to create a Grime Stone Records aesthetic. I am still figuring out what exactly that is, so for now I'm going with instincts. I can feel it in my gut the second I see something I want to put on my platform. I never have to think too hard about it."
We asked Abysmal Specter to select the eight releases that best capture the Grime Stone Records experience. Read about his picks and listen below.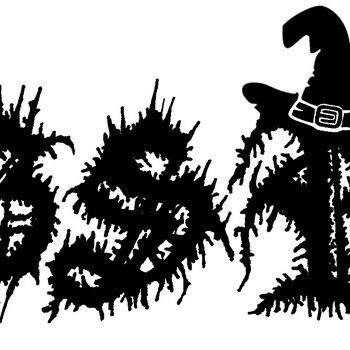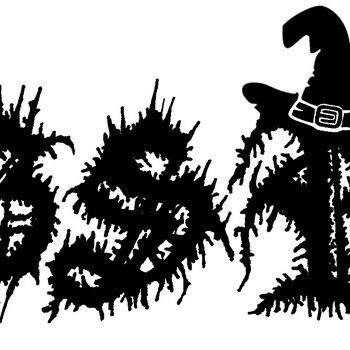 Merch for this release:
Compact Disc (CD)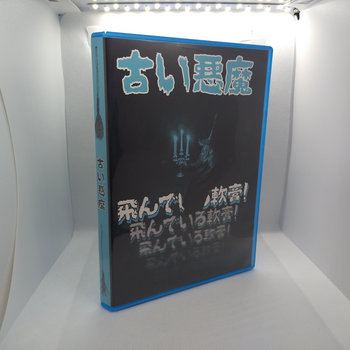 If you want to know what Grime Stone is all about and you only have 20 minutes to spare, look no further than this sophomore EP by Old Nick. "Flying Ointment encapsulates all that is Grime Stone," Abysmal Specter says. "It is campy and fun, while also being spooky and arcane." Triumphant synth melodies trace paths carved by lo-fi black metal riffs while the Specter himself yowls atop the melee, conjuring witches and vampires with his dusty croak and wry sense of self-awareness. Flying Ointment was one of the first releases that put Grime Stone on the map, but it also helped Abysmal Specter realize that Old Nick was going to be a bigger part of his musical life. "It was never our intention for Old Nick to be anything more than an EP-based project," he explains. "But as things progressed, we made the decision to go all-in with everything Old Nick, once we saw the positive feedback. Thus, a symbiotic relationship between the two entities was created, and now there is none without the other."
The duo of Tyrant and Hieronymus (nearly every musician with a Grime Stone release appears pseudonymously) make magisterial, medieval black metal under the name Fugitive Wizard. Extorris Magus Chapter I is the first of their four-part series of EPs about the titular homeless wizard. "I consider Fugitive Wizard to be one of the most cohesive projects on GSR," Abysmal Specter says. His words are not without justification. A passage from the long-out-of-print GSR Zine Vol. 1 is worth quoting in full for a sense of the world-building at play: "Fugitive Wizard constructs felonious incantations, resonations from a time where magic dictates law, and a select few wizards do not wish to comply. Churning out dastardly evil riff spells, and pummeling war drums, and the groans of an outlaw mage, Fugitive Wizard will turn you into a career criminal of the necromantic…[E]soteric mages emanate disturbingly melancholic sorrows, amongst those who oppose the law of the land and gleefully disobey the rule of an unjust kingdom."
Abysmal Specter calls the debut album by Fern Treader "a piquant and somber memento, embracing the solitude of a tranquil forest." Where a lot of dungeon synth leans hard into chintzy tones to help emphasize the lo-fi nature of their recordings, Fern Treader's songs are lush, vernal soundscapes—more lo-fi in execution than in spirit. "This self-titled offering is my favorite DS project on GSR, and I bet it will be yours as well," proclaims the Specter.
If you missed the nine (!) Old Nick releases that preceded this one, there's a good chance that it's the one that put them on your radar. (I won't be typing the title out in full again.) Their black metal riffs are as bone-crunching as they've ever been, and the dungeon synth flourishes are joy personified. Their sense of humor is at the forefront on this release as well; if songs called "The Abysmal Chess Master's Plate of Fruit, Figs, Cheese, and 3 Varieties of Apple" and "The Witch's Terrible Library Book, Due on October 31st, 1756" don't make you laugh, Old Nick might not be your speed. "The crown jewel on top of Old Nick's discography," Abysmal Specter concurs. "The art itself makes my heart ooze. While this album has a very unforgiving and inaccessible production quality, it has some of the most interesting compositions and concepts in the Old Nick catalogue."
The musician known as Shadowbanisher is responsible for one of Grime Stone's lushest dungeon synth releases. Their work as Violet Light juxtaposes winter landscapes with the vast blackness of the night sky, and on Lamentation for a Lost Star, the feeling of longing they evoke is almost heartbreaking. Abysmal Specter describes it as "a hypnotic and elegant DS masterpiece. Tragically beautiful and introspective, this release fills me with love and joy."
"The Secret Botanist" is a standalone single, but it stuffs enough musical ideas for a full-length into its 14-minute runtime. The interplay between the guitar and synth is particularly satisfying, as each takes turns daring the other to one-up it with an even brighter melody. Abysmal Specter lends his signature howl to the project, but it's placed into an even more big-R Romantic setting than his work with Old Nick; more John Keats than Bram Stoker. "Lace Shawl has been one of my favorite projects to partake in, partially because it scratches such a deep-seated itch," the Specter explains. "This project is incredibly niche and exuberant and makes use of uplifting major scales in a refreshing way."
Not much of the black metal on Grime Stone caters to fans of the genre's grim, orthodox, early '90s sound. Towergeist is about as close as it gets. "This is one of the more meat-and-potatoes releases on GSR, but it still manages to be unique," Abysmal Specter says. "Droll Meadow's signature etchings adorn the cover, adding a new dimension to the atmosphere. [Guitarist] Beast of the Northern Cliffs' riffs range from tough and menacing to dreary and melancholic, and the Weeping Mage's drums are unrelenting and crisp." Of course, the ubiquitous Specter also sings on the record, joining Thaumaturge for a thrilling dual-vocal attack.
The most recent release on this list is the self-titled EP by Abysmal Specter's Arthurian solo project, Curta'n Wall. From the galloping, mid-paced riffing on "Timeless Armour" to the regal synth lead that caps off "The Enemy So Bold," Curta'n Wall feels like a classic Grime Stone release, through and through. Abysmal Specter considers it "a triumphant ode to all things knightly," and it's powered by the same anachronism that makes the Queen singalong in the Heath Ledger flick A Knight's Tale (2001) equal parts goofy and awesome. "I need to express my obsession with storybook medieval fantasy some way or another," the Specter confesses.