LISTS
A Guide to the Deeply Emotional Alt-Pop of Future Islands
By Hilary Hughes · October 12, 2020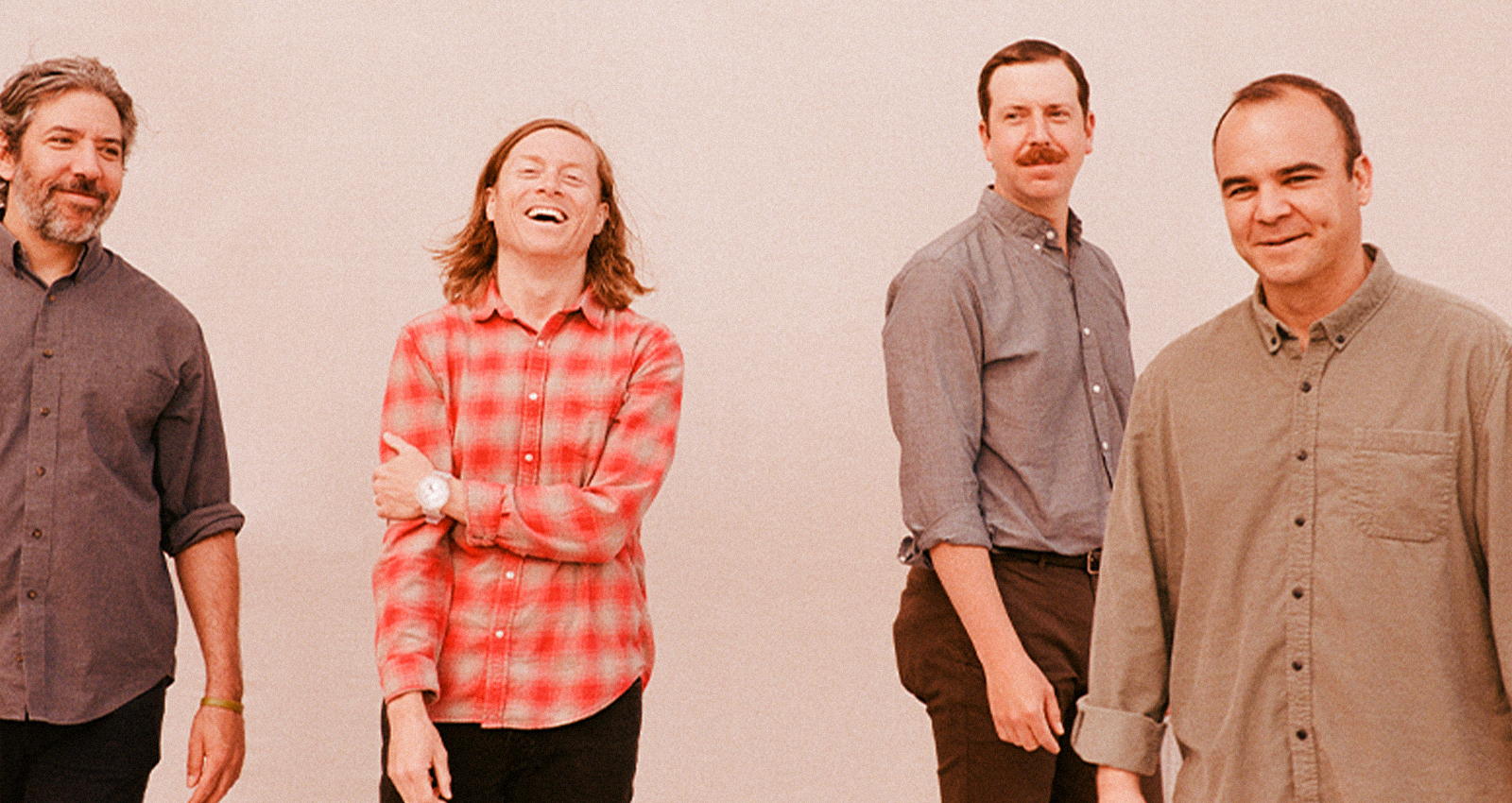 Future Islands have come to terms with "The Letterman Moment." It took six years to fully grasp just how profoundly that four-and-a-half minute performance impacted the arc of their career. In the spring of 2014, the Baltimore-based synth-pop band was about to release Singles—their third studio album, and first for 4AD—when they played its breakout track, "Seasons (Waiting On You)," on The Late Show with David Letterman. William Cashion (guitar/bass), Sam Herring (vocals), and Gerrit Welmers (keys) had been making music together since 2006, and drummer Michael Lowry had recently joined their ranks. Together, they built a devoted following on the strength of their frenetic live shows, which ran the emotional gamut from heart-wrenching ballads to cathartic, dance floor-filling tracks.
"Seasons" fell into the latter category. Though the unrequited longing in Herring's lyrics and the band's buoyant groove resonated with viewers, it was Herring's dance moves that made the biggest impression. It was the performance that spawned a thousand .gifs—Herring bobbing, weaving, and side-stepping all over Letterman's modest stage. "We got a flat tire on the way home and it was cold," Lowry remembers of that afternoon. "We were trying to get back in time to watch it, and then head to Texas for South By Southwest. I remember everyone being so blown away by the performance, and I remember thinking, 'That was us at 40%. That was a tamped-down version of what we're really like.'"
Merch for this release:
Compact Disc (CD), Vinyl LP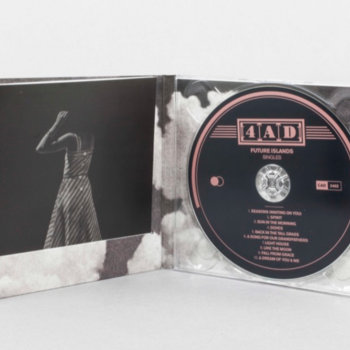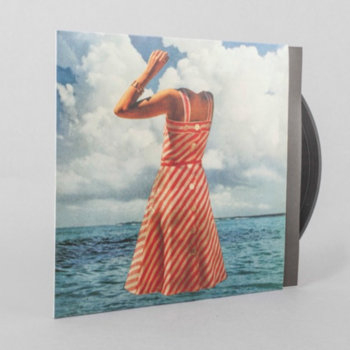 Critical adoration followed, along with inquiries from festival bookers the world over, which resulted in the group touring behind Singles for nearly two years. So naturally, when it came time to record a follow-up, 2017's The Far Field, they were exhausted, creatively and otherwise As Herring puts it, this led to "big missteps," and they ended up releasing a record before they were really ready to do so.
"We felt that we kind of rushed the process," he said. "We didn't lean into where we were emotionally after the success of Singles and how it changed our lives. We kind of acted like, 'Oh, we're just the same old band, writing the same old songs…' I was mining things from my past and present to make into songs, instead of actually being really reflective of where I was, and who I was, and what was happening in the world."
The group's sixth album, As Long As You Are, acts as a corrective of sorts. The band wanted to return to the freewheeling spirit of their 2008 debut, Wave Like Home, while also savoring softer moments, like the ones that dotted 2010's In Evening Air and 2011's On The Water, both of which featured some of Herring's most vulnerable writing. While The Far Field aimed to give their fans more of the same dopamine-drenched dance breaks they fell for on Singles, As Long As You Are favors the slow-burn.
Merch for this release:
Compact Disc (CD), Vinyl LP, Cassette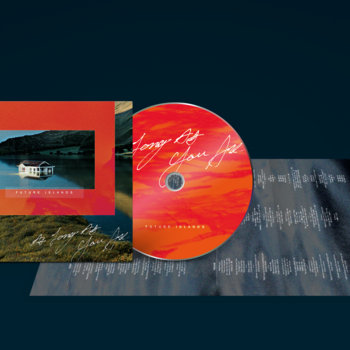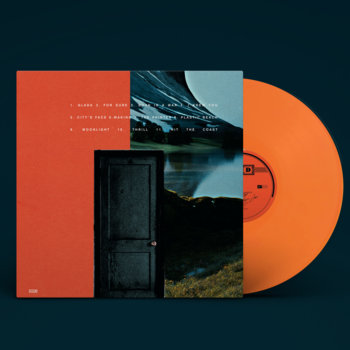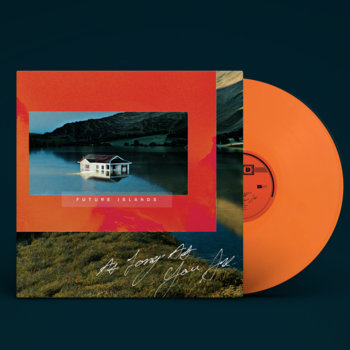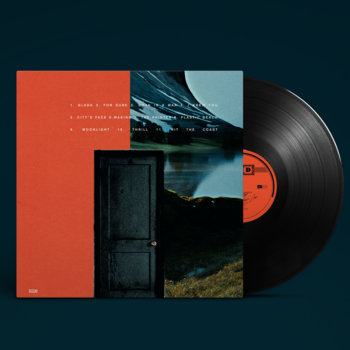 "In some ways, it took awhile for me to accept the memefication of the Letterman moment as an extremely positive thing," says Herring. "Sometimes it is good when people are talking about what you do, and then you see that people don't get it. That album is really important to this band, but with As Long As You Are, we were, in a sense, trying to paw our way back to where we were before Singles."
That path begins with Wave Like Home and weaves through Future Islands discography, and revisiting each release only underlines how much As Long As You Are is both a culmination of their musical strengths and a return to their favored form.
"I feel like As Long As You Are more clearly defines exactly who Future Islands is," he continues. "It roots us in our past, our canon of music, the sounds that we're known for while also exploring new sounds, and with a great amount of honesty and truth."
Merch for this release:
Vinyl LP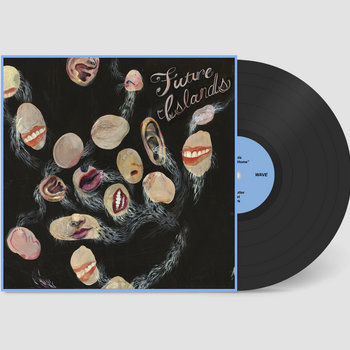 Welmers sums up Future Islands' first LP with a single word: "fast"—both for its pace and the process that forged it. Wave Like Home opens with the gauzy, instrumental "Pangea," the brainchild of producer Chester Endersby Gwazda, but ignites with "Old Friend," a euphoric adrenaline shot that courses through the rest of the album and recalls the chaotic energy of their early gigs at East Carolina University. Written and recorded in less than a week, Wave Like Home marked a new beginning for Herring, who had been "in the throes of a cocaine addiction" while working on 2006's Little Advances, their first EP.
"I started to find my voice again," he says. "['Old Friend'] was about me reconnecting with myself, and the old friend is myself, the person I lost to my struggles. It was this turning point song and album for my life. Even though it was the beginning of a band we didn't know was still going to exist 14 years later, it was also this really crux point for me, personally."
Merch for this release:
Vinyl LP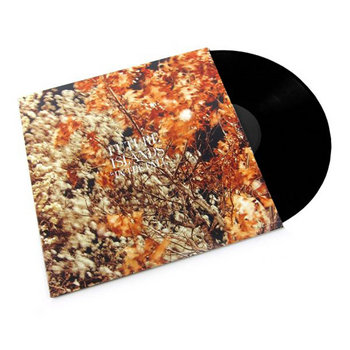 2008 was a brutal transitional year for Future Islands: The trio moved from Greenville to Baltimore, Herring and Welmers weathered devastating break-ups, and both of them wrote through their heartache while preparing to tour behind Wave Like Home. The telltale clangs of "Tin Man" debuted on In The Fall, and won over audiences at Future Islands' first European shows, but the title track—which they recorded during a blizzard, and features backing vocals by Katrina Ford of Celebration—stands out as a beloved snapshot from this period. For Cashion it's, "one of my favorite songs we've ever done," and Herring calls it "the cherry on top" of the grieving process that informed In Evening Air, the album that would follow.
Merch for this release:
Compact Disc (CD), Vinyl LP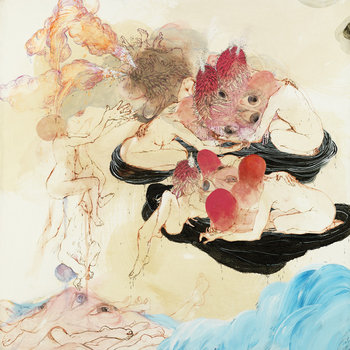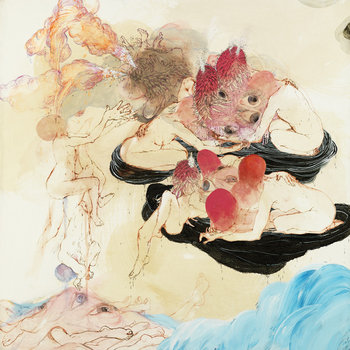 Erick Murillo—the drummer who'd played with Future Islands since Little Advances—quit after the band moved to Baltimore, and the absence of his driving rhythms forced a stylistic shift.
"[Murillo] played really fast, so when that went away, the songs naturally slowed back down," says Cashion. "It was a challenge for us to find ways to inject energy into the set with noise and dynamic movements. I feel like Sam became more expressive, and I think he found his movement through that. The slower dance grooves snuck in there."
Though Herring's break-up leveled him emotionally, it yielded a breakthrough: The brooding "Long Flight" follows his experience of coming home from his travels to find his relationship disintegrated, and his palpable frustration was paired with catchy, danceable riffs that let him sweat through the pain, a quality that runs throughout the album. "In a way, it was me being the most honest I had been to that point about my personal life, in maybe unflattering terms, but trying to bare myself," he says. "In Evening Air was really crucial to giving us a voice, to helping us see what we could do at our best, and I think still stands up as this strange, beautiful record."
Merch for this release:
Compact Disc (CD), Vinyl LP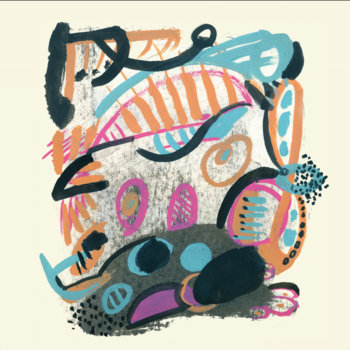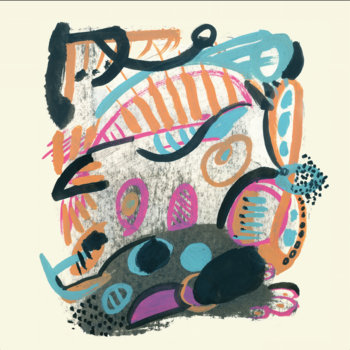 After three years of roaring through the painful memories every night on tour, Future Islands took a breather in 2011 and decamped to a friend's riverfront home in Elizabeth City, N.C. The gorgeous setting not only provided the title for this, their 2011 album, but also sense of calm that shaped its languid, dreamy tones.
"We always used to write in long jams, just loop the chord progression," says Cashion of the day they wrote the meditative "Where I Found You." "I remember trying to figure out what was happening with the guitar, laying on the floor and playing that song for hours while Sam was in there writing and Gerrit was experimenting with sounds on his keyboard."
"I really feel we created an album that was a little more slowed down and calmer because it's almost like what we wanted in our lives at that point," says Herring. "We had been rushing and running so much and pushing so hard. I feel like the music we created was almost where we wanted to be in a sense."
Merch for this release:
Compact Disc (CD), Vinyl LP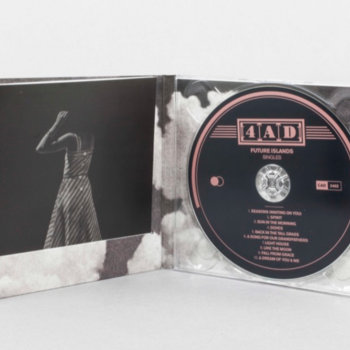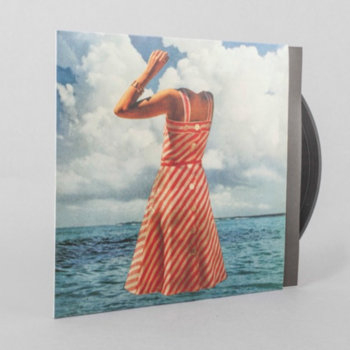 Singles may have been a game-changer, but it was also the biggest gamble of their career. They parted ways with Thrill Jockey, who released In Evening Air and On The Water, and wound up financing their third album on their own: They had written songs that predominantly reflected the invigorating swells of their live show, and though they lacked label support while they made it, 4AD snatched them up before "Seasons," the romantic strains of "Lighthouse," and the primal scream of "Fall From Grace" lit up the blogosphere.
"It was kind of like a leap of faith," says Welmers. "We have these songs. We didn't have a label; we didn't really have the money to do it, but we felt confident it was gonna work out. That thing happened where we were like, 'Well, maybe we can push it a little bit further and see what happens!' It was make it or break it, and it worked out for us."
Merch for this release:
Vinyl LP, Compact Disc (CD), Cassette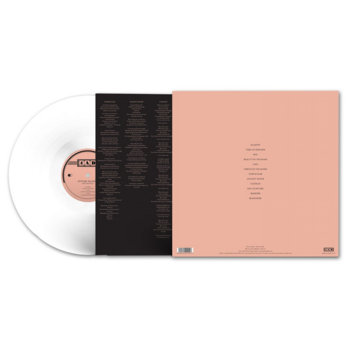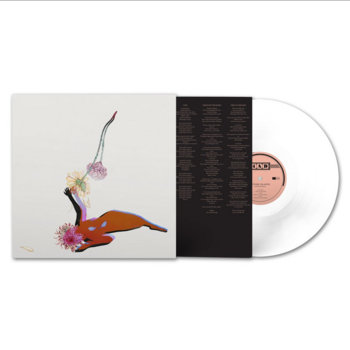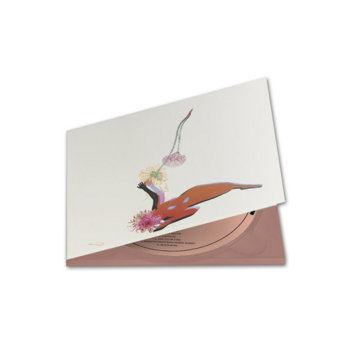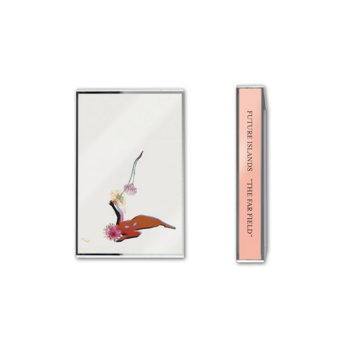 In spite of the "missteps" on the way to their fifth album, The Far Field boasts some of Herring's all-time favorite songs to play, including "Beauty of the Road," a melancholy charmer with all the hallmarks of a Future Islands hit: Cascading synths; a toe-tapping beat; and lyrics that take a nostalgic look back at the love that slipped away. Others, like "Time On Her Side," felt more like stagnation. The context surrounding the album bled into the work, too, as Herring cut his vocals for "Through the Roses" on the day Trump was inaugurated ("It was the most depressing thing ever," he recalls). When he sings "It's not easy being human" on its chorus, he's never sounded sadder: The emotional quality smolders, just as it does on their prior releases, even if they wish they had taken more time to perfect it.
"Ultimately, that record could've been stronger if we just had more time to try a couple more things," says Cashion. Herring agrees. "There were some beautiful songs on there, and a lot of heartfelt meaning," he says. "But even 'Time on Our Side,' I think it's a beautiful song with a great message, but it's not necessarily honest to the situation I'm singing about. I can sing 'Tin Man' now, and it still resonates with feeling for me, because it was written from a place of deep emotion. But with The Far Field… I feel like I screwed up—I wasn't honest with myself. That album became a tour vehicle more than an album."
Merch for this release:
Compact Disc (CD), Vinyl LP, Cassette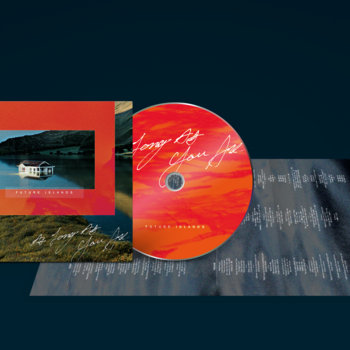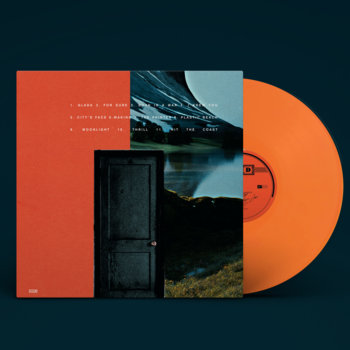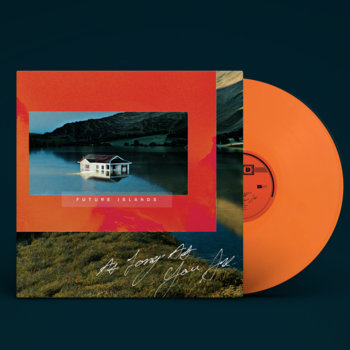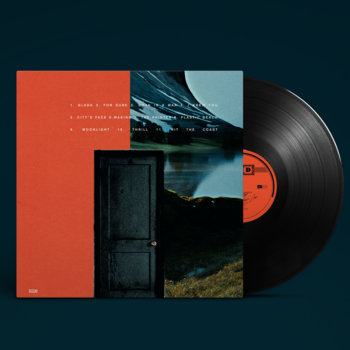 Future Islands made a conscious effort to introduce fans to As Long As You Are with two drastically different singles, the soaring "For Sure" and plaintive ballad "Thrill," in order to stress demonstrate that they contain musical multitudes.
"People who aren't fans who see Future Islands from the outside, they just know the upbeat dance songs," says Cashion. "We wanted to put forth a slow, emotional song so people that have a passing interest, or who casually know who we are, could see there's more to this band." For Herring, the choice to embrace a quieter aesthetic that departs from the bombast of their live show has been the fulfilling change they needed. "City's Face" is another track awash in somber, montage-worthy nostalgia, and it wouldn't necessarily make their set list for that reason—which is exactly the vibe they were going for.