LISTS
Where to Begin With French Touch on Bandcamp: Eight Releases to Know
By Shannon Nico Shreibak · Illustration by Leon Edler · May 04, 2020
Centuries before the din of strobe lights and the bliss of underground dancefloors, Charles Baudelaire coined the term flâner: to consume sights and sounds without aim or critique; translated literally to English, it means "to stroll." That sort of casual hedonism is the driving force behind French touch, a shapeshifting fusion of techno, funk, and disco. Defying definition (and sometimes comprehension), French touch is tantamount to French culture—unfathomably cool and ineffably sublime.
Throughout the early '90s, disco grooves evolved into slinky throbs, tempos skewed half-past spastic, and life was heard through a crackling filter haze in hallowed pockets of France. Thanks to torchbearers like Philippe Zdar and Etienne De Crecy's project Motorbass, Laurent Garnier, and Alex Gopher, France tapped into the pulse of an electro-revolution nearly a decade before the rest of the world took notice. Daft Punk's 1996 concert at Paris's famed Queen Club, then, was the set heard 'round the world.
From there, French touch colored every airwave and nightclub, setting the stage for Justice, Phoenix, and a host of other acts. While the touch bubble may have burst in the early 2000's, the genre continues to keep a firm grip around a committed contingent of producers. Here are eight releases to know.
---
This beat-fueled bacchanal from Argume—powered by string-smacking funk basslines, amped-up rave beats, and the trademark Ed Banger ambience—is a personal triumph for the deep house producer. The gummy riff of "Spinnit" raises the dynamic stakes, while simultaneously glomming the various layers throughout its 7-minute runtime. Elsewhere, "Shtalingurado" digs its heels into a steamrolling techno beat, leaving a primetime stage for a filtered and phasered house sample.
Producer James West's stateside take on touch forsakes none of the genre's phantasmagoria, despite leaning into chipper vaporware ("Shell"), post-modern poptron ("Volvo"), and tin-plated samples ("Friends and Stuff"). Plenty of Francophone tributes remain, though—most noticeably with the chug-a-lugging discotheque jam "I Wish I Was Thomas Bangalter," an homage to the French producer and Roulé head honcho.
Merch for this release:
Vinyl LP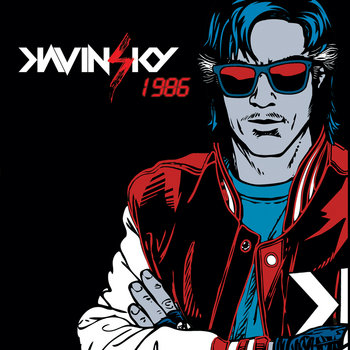 Kavinsky's robo-tuned smash "Nightcall" was inescapable amidst the 2011 upheave of Drive, when Ryan Gosling dominated the zeitgeist as a doe-eyed, satin-swaddeled apple of every eye. What few failed to parse from the Drive hysteria is the conceptual masterstroke of Kavinsky's lore, a Ferrari-crashing composite character created by French producer Vincent Belorgey. Whether it's the boom-and-bust synth of album opener "Wayfarer," or the 16-bit bliss of "Dead Cruiser," 1986 captures a blitzed and bygone glamour that French touch eternalized.
The Norwegian duo Lemaitre penned a love letter to French touch with their 2010 debut, a staunch 5-track effort left in the dust of Apple commercials and candy-flipping raves. Lemaitre distills the hallmarks of touch music that became inescapable during its heyday, from kiddo choir vocals ravaged by Justice ("Blue Shift"), to chirpy guitar leads that could nestle between any Phoenix a-side ("Strobes Pt. 2") and proto-dubstep drops ("The Friendly Sound").
More than a producer, Erol Engintalay is a master of polarities, a savant of balance: looping rhythms without forsaking groove, overdubbing without cluttering, and scrubbing sounds just short of antiseptic-clean. Released by the revered French imprint FAKE MUSIC, Leaving casts a long shadow across ambient textures, treacly R&B, and reggaetón flares. Instead of cranking out a tunnel-visioned, purist distillation of touch music, Engintalay has captured lightning in a bottle, tearing through a sound that's completely his own.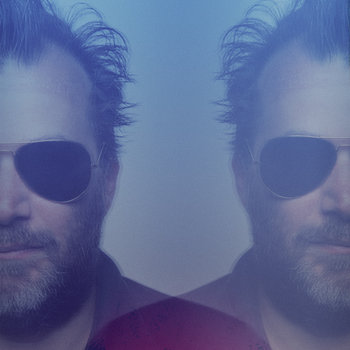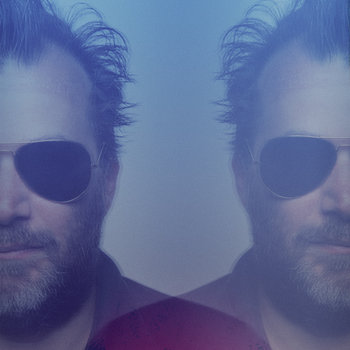 Guillaume Atlan's long-running project, the Supermen Lovers, renders his solfège piano training into pitch-perfect, high-octane slaps. Atlan's restraint on his second proper full-length is palpable: reeling in rhythms before fumbling into chaos, trimming samples into bite-sized earworms, and laying filter effects in self-assured strokes. Album highlight "Born To Love You" charges full-speed ahead with a slick Rick James-esque funk riff and glitchy vocoder samples, without ever fishtailing into self-indulgence.
Velocifer's work is a prime example of how French touch spans the electronic music universe. The project's label, Triangle Wave, was founded by Parisian filmmaker Laszlo Bolender, and the label's output reflects that verve for storytelling. The chiptune tones of "Everyone Should Do Acid Twice" make way for a slow build of ominous bass, while "Split Axis" has a metronomic quality that mirrors the 4/4 beats of house. Velocifer is not so much an acolyte of touch, but more a meandering master spreading his own rogue gospels.