LISTS
A Guide to Free Jazz Drumming on Bandcamp
By John Morrison · August 18, 2021
Throughout its history, jazz has evolved as the result of stylistic breakthroughs that changed the way the music was played. And in each of these changes, drummers played an integral role in reframing the way the music was presented. As musicians like Charlie Parker established a new approach to harmony and melody, bop drummers like Kenny Clarke were at the vanguard, pioneering innovations in rhythm. Ornette Coleman led the free jazz and avant-garde movement by abandoning jazz's conventional, repeating chord changes in favor of a more open-ended approach to harmony and melody. Billy Higgins, who played on many of Coleman's early, revolutionary recordings, held down the rhythmic aspect of this challenging new form of expression in Black music. 
From Max Roach, Art Blakey, Buddy Rich, Tony Williams, and beyond, jazz has a long history of drummers who were not only innovators, but bandleaders and composers as well. These are just a few of the landmark recordings made by some of jazz's most innovative drummers—both past and present.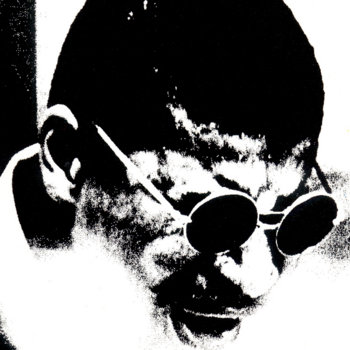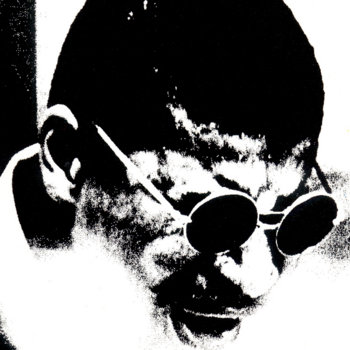 Merch for this release:
Compact Disc (CD)
Widely acknowledged as one of the great pioneers of "free" drumming, Sunny Murray was a key part of the free jazz revolution that took hold in the 1960s. In his work with Cecil Taylor, Albert Ayler, and Khan Jamal—to name just a few—Murray provided the rhythmic pulse for some of the most revolutionary ensembles in jazz. For his self-titled ESP-Disk session as a leader, Murray recruited Byard Lancaster and Jack Graham on alto saxophone; Jacques Coursil on trumpet; and Alan Silva on bass. An intense and exploratory set of music, Sunny Murray's tone is set by opener "Phase 1, 2, 3, 4," an explosive, nine-minute epic. "Angels And Devils" is a dramatic piece, where intensity builds alongside the interplay of Murray's pounding snare and cymbal work.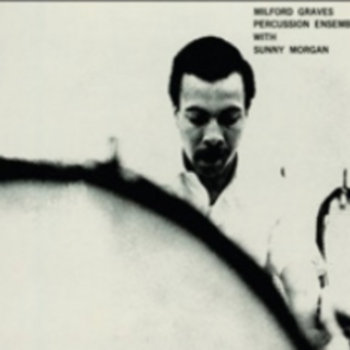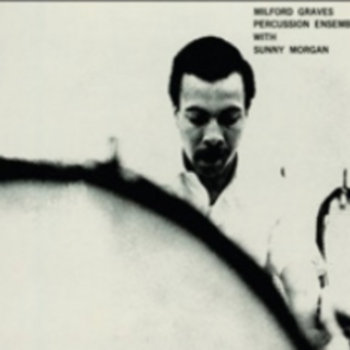 Recorded in the summer of 1966, Percussion Ensemble pushes the boundaries of rhythm, prioritizing the sound of the drum. The album is spare and minimal, featuring Milford Graves on drum kit, bells, shaker, and a gong, with Sunny Morgan on drums and assorted percussion. An abstract album, Percussion Ensemble is the sound of Graves challenging our ideas about the practice of drumming itself.
Merch for this release:
2 x Vinyl LP
Having played in highly influential ensembles led by John Coltrane, Marion Brown, Alice Coltrane, and Archie Shepp, Rashied Ali's resume behind the kit is impeccable. For First Time Out: Live At Slugs 1967, Ali demonstrated that he was more than capable of leading a forward-thinking ensemble of his own. While working in John Coltrane's band, Ali recruited Dewey Johnson (trumpet), Ramon Morris (tenor saxophone), Stanley Cowell (piano), and Reggie Johnson (bass) for a brief live engagement at Slugs's Saloon in Manhattan's East Village. Divided into two longer pieces, the playing on the album is free, and the musicians communicate intently with one another. Ali's playing is powerful, straddling the gulf between bop's fierce drive and the abstracted pulse of the new music. The selections here are both grounded and open concept, providing a tension that propels the music into some inspired and previously uncharted realms.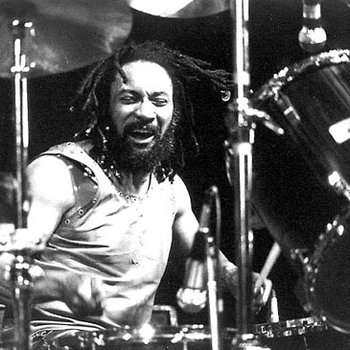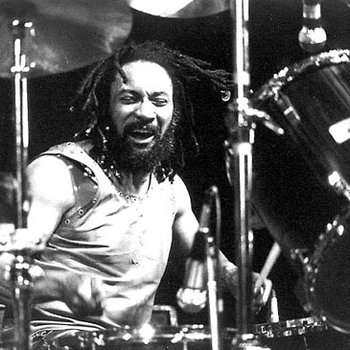 Over the course of his celebrated career, drummer Roland Shannon Jackson was involved in some of the most progressive music being made. Comfortable in a variety of musical environments, Jackson played with Albert Ayler, the trio Power Tools (with Melvin Gibbs and Bill Frisell), and heavy-metal-meets-free-jazz trail blazers Last Exit. As the leader of his own ensemble, Ronald Shannon Jackson and the Decoding Society, Jackson explored a powerful mixture of free jazz, funk, and rock. Featuring Dominic Richards on bass and the twin guitar attack of Jef Lee Johnson and Dave Fuzinski, The Decoding Society combined instrumental virtuosity and imaginative playing. With cuts like "Opinions" and the swinging rhythms and chaotic guitar of "Night In Seville," this live concert recorded in Switzerland showcases Jackson's band in all its fierceness and dexterity.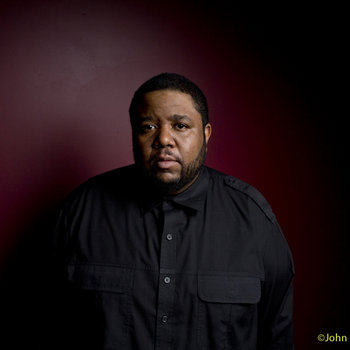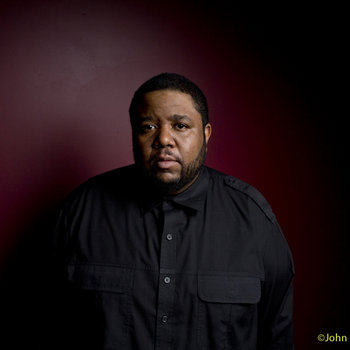 Having played with luminaries such as Anthony Braxton, Roscoe Mitchell, Muhal Richard Abrams, Wadada Leo Smith, Vijay Iyer, and John Zorn, multi-instrumentalist Tyshawn Sorey has proved that he can contribute to a vast array of dynamic ensembles. As evidenced by his album The Inner Spectrum of Variables, Sorey's own work as a bandleader and composer is just as impressive. "Movement I" opens the album with Cory Smythe's tender solo piano, augmented by dramatic chord clusters. As the piece develops, the tempo quickens, and Smythe coaxes waves of deep emotion from the piano. On "Movement III," the longest piece on the album at over 32 minutes, Sorey's drumming ignites this dynamic and ambitious composition. With its beautiful and daring melodic and harmonic elements, coupled with Sorey's pulsating approach to rhythm, The Inner Spectrum of Variables is a remarkable achievement from one of the best composers working today.
Merch for this release:
2 x Vinyl LP, Compact Disc (CD)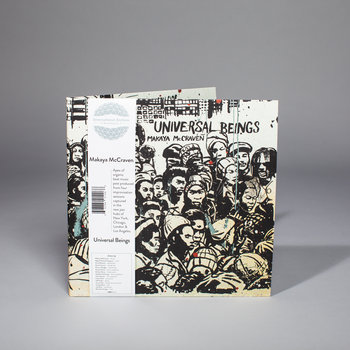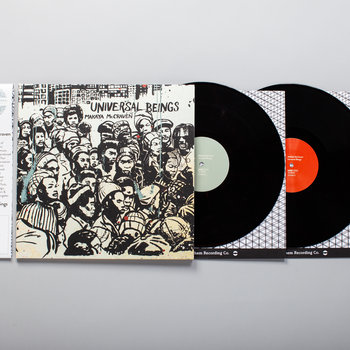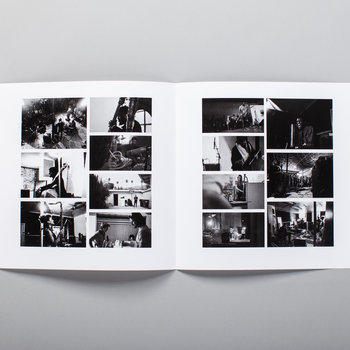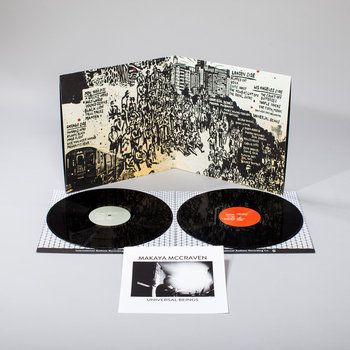 For his 2018 album Universal Beings, drummer and composer Makaya McCraven recruited an all-star cast of players to craft an ambitious masterwork of contemporary jazz. Recorded partially live and partially in studios in London and Los Angeles, on Universal Beings McCraven and crew strike an elegant balance between complex bop compositions, free improvisation, and hip-hop rhythms. "Suite Haus," featuring Nubya Garcia, is a fusion of hip-hop and jazz, as McCraven, Daniel Casimir (bass), and Ashley Henry (piano) lay down an uptempo groove while Garcia's tenor sax plays precise, repeating phrases, simulating the hypnotic rhythmic drive of a loop. While pieces like "Black Lion" (featuring Dezron Douglas), "Mantra," and "Flipped Out" are built around similarly sturdy, looping rhythms, the album has plenty of moments when McCraven and crew push the music out into some wonderfully chaotic corridors. "The Count Off" (featuring Carlos Niño) is a blazing minute-long sprint of collective free playing, with Josh Johnson (alto saxophone), Miguel Atwood-Ferguson (violin), Jeff Parker (guitar), Anna Butterss (double bass), Carlos Niño (percussion), and McCraven filling the short space with impassioned improvisation. Universal Beings experiments with rhythms from across generations, and will stand as a touchstone for adventurous musicians everywhere for years to come.