LISTS
For Fans Of: Wednesday, "Rat Saw God"
By Elle Carroll · April 19, 2023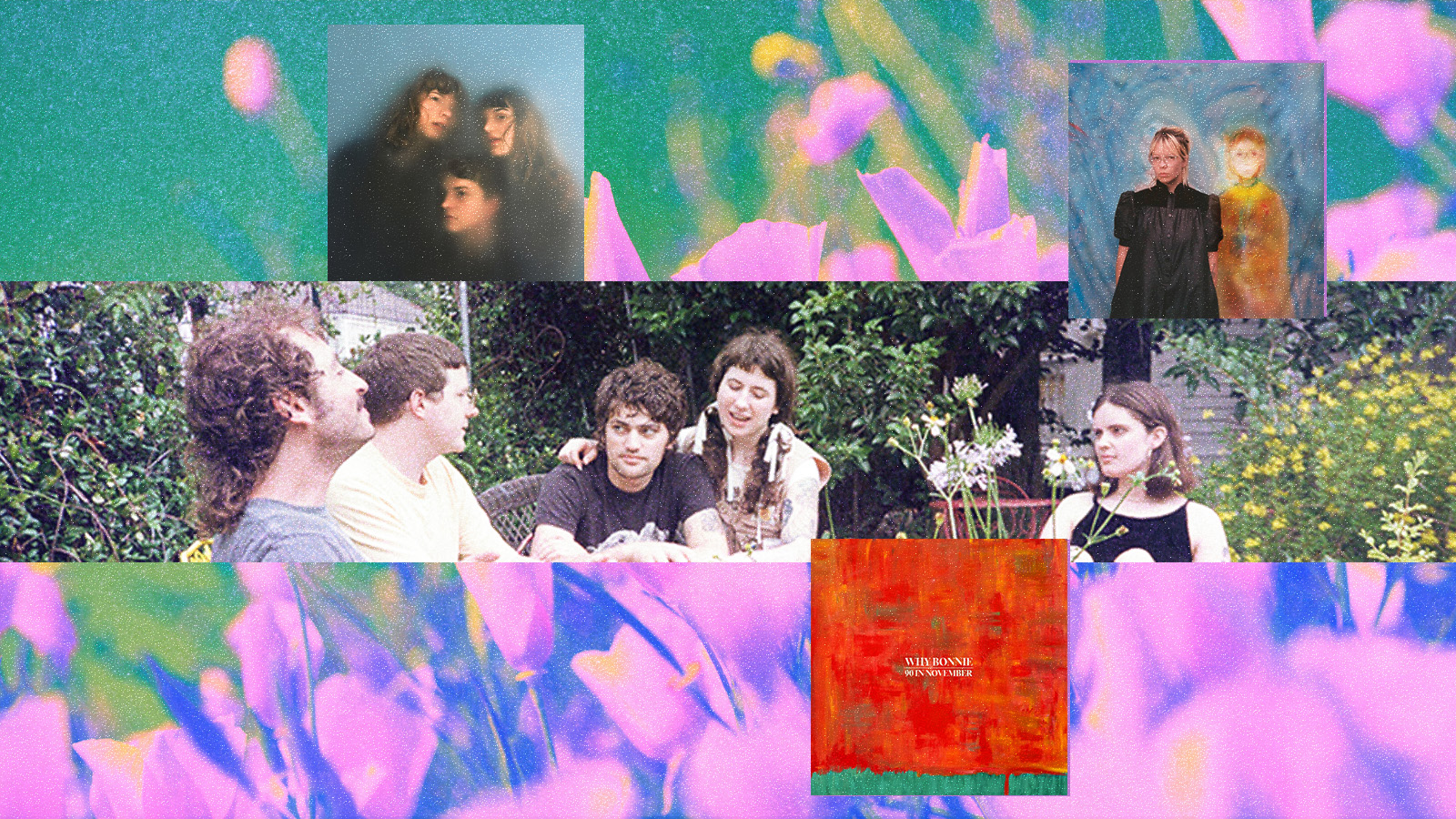 Wednesday, the Asheville-based country-meets-grunge-meets-shoegaze quintet led by frontwoman Karly Hartzman, has an artistic eye for describing both the strange and uneventful everyday occurrences of Southern life. Hartzman knows these mundane experiences firsthand: the humming dark of summer nights, the vast stretches of roads and endless fields, the unconquerable humidity, the unique characters and the ever-present, not-so-distant past. With the music, she doesn't explain or justify, she merely depicts.
Merch for this release:
T-Shirt/Shirt, Cassette, Compact Disc (CD), Button/Pin/Patch, , Vinyl LP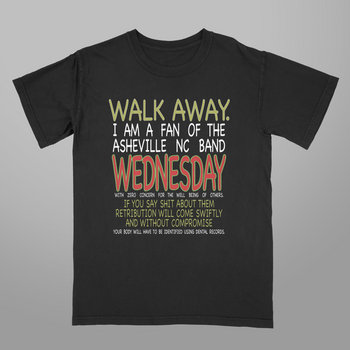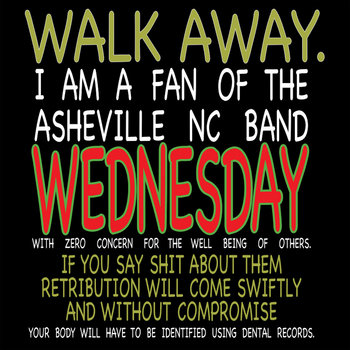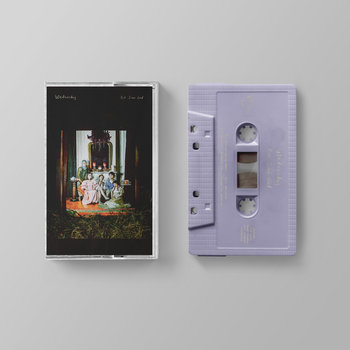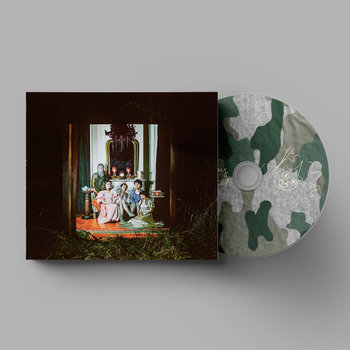 Hartzman's Southern visions are not delivered from some cold and remote vantage point. On "Quarry" from the just-released Rat Saw God, she watches from an overgrown lawn as cops pull guns and cocaine from behind the drywall of an unsuspecting friend's house. She notes the uniquely American irony of a "sex shop off the highway with a biblical name" on "Turkey Vultures," then invokes the biblical again on "Bath County" in which a dose of Narcan makes a Lazarus out of a would-be overdose victim found in a Planet Fitness parking lot: "I can walk on water/ I can raise the dead/ We joined the exodus/ Headed out to Dollywood."
Rat Saw God is also a natural progression for Hartzman, who, rather than depart from the themes she explored in 2021's Twin Plagues, hones what already sets her apart. Her lyrical references are more specific and her sense of humor is sharper. This applies even to the song titles themselves: "Hot Rotten Grass Smell," or "TV in the Gas Pump," one of those relatively recent yet instantly recognizable phenomena of modern life on the American interstate.
At every turn, the band rises to meet her. Guitarist Jake Lenderman—an Asheville fixture in his own right whose 2022 solo album (as MJ Lenderman) Boat Songs is among the best alt-country records in recent memory—does some great work here. The riff on "Chosen to Deserve" is massive and melodic, both in conversation and contrast to Xandy Chelmis's smooth slide work on the verses. Rat Saw God often feels like a bubble-grunge record put through a meat grinder. Every sweet or soaring moment is doomed to be eventually splattered against a wall of noise. It's loud-quiet-loud, and it's a little bit country, but it's more complicated than that too.
Here are some albums for Wednesday fans looking for where to go next.
---
Dispatches From Strange America
Merch for this release:
Vinyl LP, Compact Disc (CD), Cassette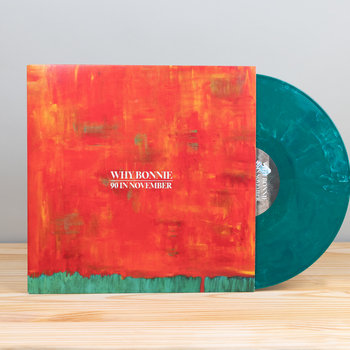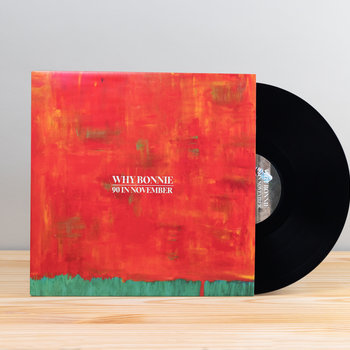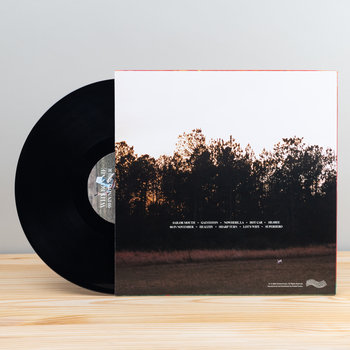 Why Bonnie frontwoman Blair Howerton sings about her Southern home with feeling on the band's beautifully melancholic debut 90 In November. Images roll past on the organ-softened "Galveston": "Candyland beaches/ Water too salty to swim." A breakdown on the bayou in "Nowhere, LA" puts her "at the whim of a kind stranger with a crowbar." Like Hartzman, she doesn't shy away from the biblical, referencing the tragic titular character of "Lot's Wife" within a tender, nostalgic lament. That said, they're lyrical sisters, not twins: Howerton conjures her regional American visions through the prism of memory, whereas Hartzman's feel more recently observed.
More-Is-More Shoegaze
Merch for this release:
Compact Disc (CD), Cassette, Vinyl LP, 2 x Vinyl LP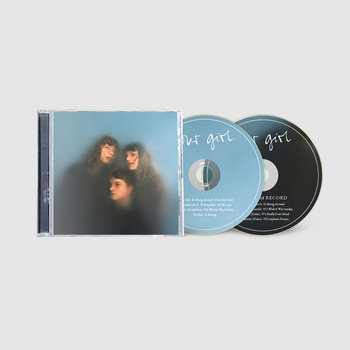 London-by-way-of-Brighton trio Our Girl skew a little psych-ier than Wednesday. A 2017 EP included a cover of Ty Segall's 2010 track "Sad Fuzz"—but the two bands share an interpretation of bruising shoegaze that leaves a mark without losing its wondrous melodic quality. Case in point: the interplay of scuzz and sweetness on "I Really Like It" or the drawn-out clashing crescendo on album closer "Boring." Frontwoman Soph Nathan's voice is gentle and beguiling throughout the album.
Finding Something Potent in the Mundane
Merch for this release:
Cassette
Released in 2021 and recorded remotely over the course of the pandemic, the second EP from Bay Area trio Sour Widows is drenched in melancholy and vulnerability. Even when the melodies are sparse, singer-guitarist Maia Sinaiko achieves a depth of feeling with images drawn from their immediate surroundings, that are potent without ever feeling overwrought. On the heartrending "Bathroom Stall": "Do I feel you like I would if the house were on fire/ And I'm taking a bath inside?/ You'd be the ash in the water/ And I'll be the bugs burning up in the light."
Je Ne Sais Quois Vox
On her first full-length album, Beside Myself,  Lily Seabird's voice is rich and velvety on "Alive," playful and buoyant on album opener "CD," and thinned into the softest, airiest whisper on "Girl." Seabird and Hartzman share an ability to tap into a not-not-quite-country twang when they want to, rounding out their syllables and accessing their higher registers in delicate, lilting steps. It works wonders in the loud and in the quiet.
Alex Farrar With The Assist
Merch for this release:
Vinyl LP, Compact Disc (CD), Cassette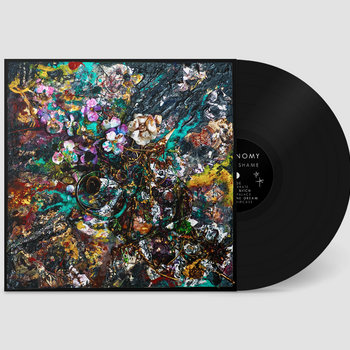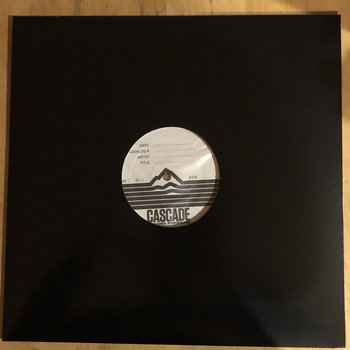 Producer Alex Farrar is Asheville's go-to guy for mixing and producing, particularly if you want the guitars right up front and the mood dark in all the right places. Although he's increasingly collaborating with other artists—recent credits include Snail Mail, Nathaniel Rateliff, and Suki Waterhouse—he still keeps things close to home, meaning if there's an Asheville rock act blowing up, chances are he's behind the board. In addition to Rat Saw God, Farrar recently produced Autonomy, the excellent third record from the Asheville quartet Secret Shame. He leans on the volume knob and into the band's penchant for pummeling death-rock on bruisers like "Luxury Bitch" and then brings them into crystal clear relief on "Zero." Farrar knows when to let the songs breathe and when to let them off the leash. It works on Rat Saw God, and it really works here.