LISTS
For Fans Of: Boris, "Heavy Rocks (2022)"
By Grayson Haver Currin · August 11, 2022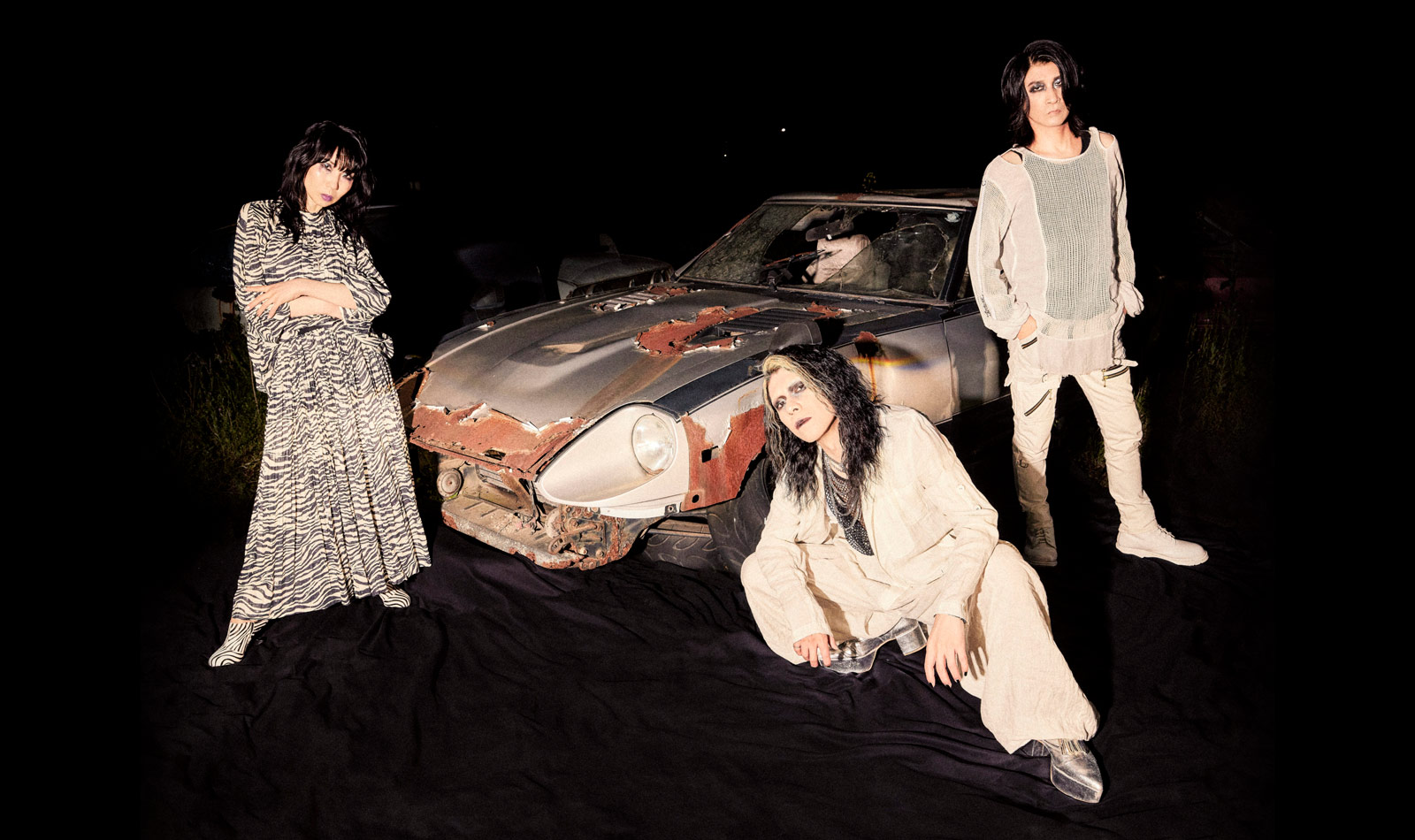 Is there anything that Boris can't do—or, at least, won't try? During the last three decades, the trio of Wata, Atsuo, and Takeshi have not only built a popular legacy through wonderfully demented doom, but have done so much more. Drone and classic rock; hardcore; and even J-pop: Name it, and Boris might have gone there.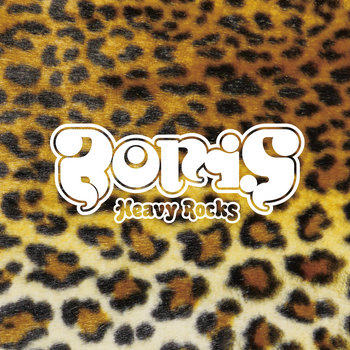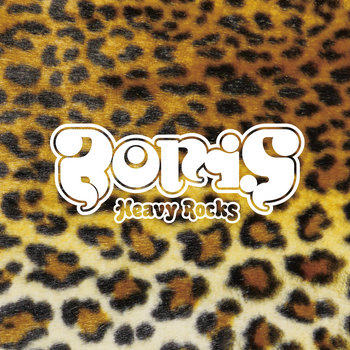 Merch for this release:
Vinyl LP, Compact Disc (CD), T-Shirt/Shirt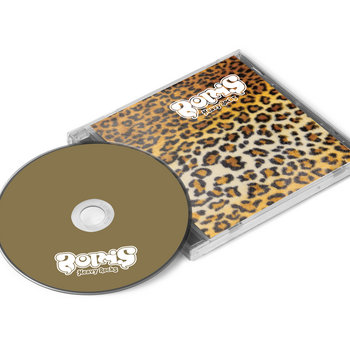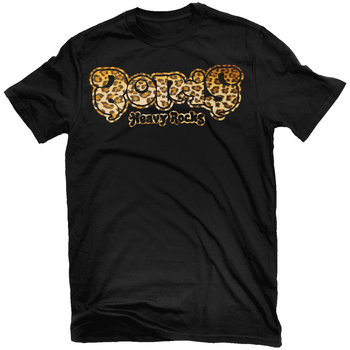 Boris is also into recurring themes—to wit, the ultra-prolific crew has named nearly 10 releases with some variation of "Heavy Rocks," starting with a sensational 2002 LP, the cover of which might make you think of Frank Ocean. Their third full-length under that name continues a particularly compelling streak, where they bend and break the bones of punk rock into gloriously strange shapes. These 10 tracks coat D-beat and thrash with psychedelic smears and saxophone shrikes and slow-motion interludes, all culminating in a surrealistic piano torch song that's as chilling as a cold wind in a decrepit mansion.
Merch for this release:
Vinyl LP, Compact Disc (CD), T-Shirt/Shirt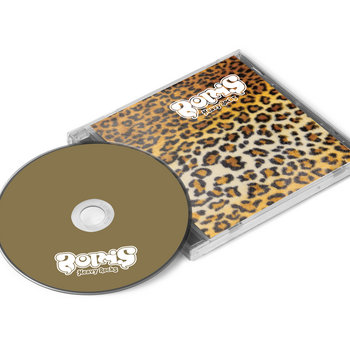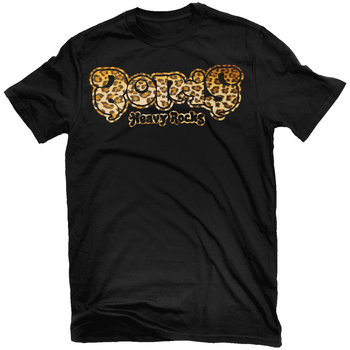 On a few occasions over the last 30 years, Boris has sounded like they're working too hard to be strange, to explode the molds of their past in the present. But on Heavy Rocks, it just sounds like they're having fun freaking out in the studio together. Boris is an improvisational rock band at its core, built on getting in a room and playing until something interesting emerges; Heavy Rocks works because it's a wild gyre of so many ideas, spilling out in fits and starts across 42 minutes. If you hear something you like on the 2022 edition of Heavy Rocks, here's where to find more of it beyond Boris.
---
The Promise of Endless Guitars
Boris is one of the greatest guitar bands of its generation. Though often stock-still and even stoic on stage, Wata is a dynamo of versatility, riding waves of drone into splenetic leads like the Silver Surfer; her improvisatory tandem with Takeshi, who wields a customized double-neck chimera of bass and guitar, is beautifully volatile. The riffs and solos on this version of Heavy Rocks, though, feel only like taunts, squeezed into whatever cracks they can find amid the tantrums. Imagine where Wata and Takeshi might roam with a little more room…
Well, there's Earthless, whose 2007 LP Rhythms from a Cosmic Sky is an unabashed testament to the power of guitar solos bound only by vinyl sides. On Earthless' second and most absorbing album, Isaiah Mitchell leads his power trio as though it were a free jazz unit booked at a biker bar—that is, the drums and bass thunder ahead while he follows wormholes created by acid trips and Coltrane studies to see where his guitar can lead, dropping just enough melodic breadcrumbs so no one is left behind.
The Sparks of Metal on Metal
Merch for this release:
Compact Disc (CD)
Though the core trio of Boris has been steadfast since the start, the band has long been big on collaborations, from massive slabs with Sunn O))) and Michio Kurihara to jams alongside Ian Astbury and Keiji Haino. There's a novel and scintillating fold to this Heavy Rocks: saxophone courtesy of Kazuya Wakabayashi. He appears on just three tracks, but his bits elevate everything. He counters the malevolent sprint of "She is burning," strangles the melody until it wheezes for air during the rumbling "Blah Blah Blah," and howls into the abyssal "Nosferatou." Interested in hearing that brass go even harder?
Though a slew of metal acts have harnessed horns over the years, few bands have created more sparks by mixing metals quite like The Flying Luttenbachers, whose 1995 album Destroy All Music is the sound of chaos pretending it's under control. Drummer Weasel Walter and guitarist Dylan Posa clash, wrestle, and cavort with a monstrous horn triumvirate that includes an especially urgent young Ken Vandermark. The Luttenbachers have never strictly been a metal band, but very little "strict metal" goes harder than "Demonic Velocities," either. Still thrilling, a quarter-century later.
The Ecstasy of Total Disorientation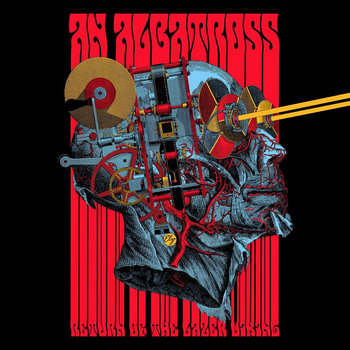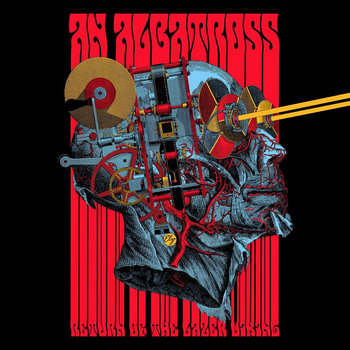 Heavy Rocks is a 42-minute simulacrum of Boris' last 30 years in the sense that it, much like them, could go anywhere. The ghoulish and shrieking doom of "Nosferatou" relents to the shout-along thrash of "Ruins," the assailant squeal of "Chained" to the bent piano balladry of "(not) Last song," which is, well, the last song.
Like that sense of having little idea of where you'll be from one instant to the next? An Albatross' We Are the Lazer Viking is an eight-minute outburst of total zigs and zags, switching from a pure punk-party anthem to weirdo synth-and-sample jams about excitable urban cowboys. There are creepy guitar lullabies, carnival-ride keyboards, and cracked electronics that would make Merzbow grin. Caked in the messiness of Load Records' heyday and with a devil-may-care insouciance, this scuzzy Philly crew did whatever they wanted with delirious conviction. Line Lazer Viking up alongside Heavy Rocks, and you'll never miss a beat between the barrages.
The Shimmer of Psychedelic Punk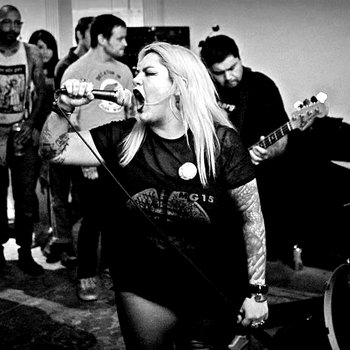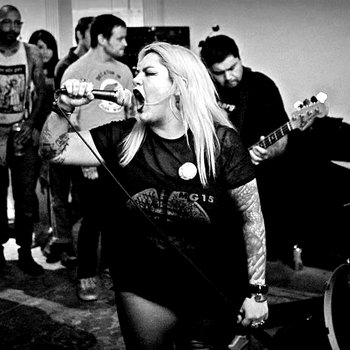 For all the classifications of Boris as a metal band, they've often been just as focused on radical punk mutations—their glorious early-pandemic paroxysm NO even included a cover of "Fundamental Error," by riotous Japanese hardcore crew Gudon. Likewise, Heavy Rocks bursts open like hardcore; dips in and out of D-beat; and kicks and holds the accelerator several times for wild escapades into thrash. But it's always at least a little off-kilter, whether through vocals that seem whiplashed by the Doppler effect or guitars that seem intent on smothering the beat or splintering it into pieces. Want a similar effect, albeit more modest?
The excellent Austin quintet Mujeres Podridas—that is, Rotten Women—may first sound straightforward on 2021's Muerte en Paraíso, what with its walloping drums and snarling guitars. But notice the way Dru Molina's voice spirals over sheets of space echo on "Planeta Negro" or how her yelps and barbs leapfrog over breakdowns in the rhythm during "Hijos de la Frontera." Maybe it's the Texas sun or Austin's much-ballyhooed eccentricity at work, but there's a wonderful weirdness to Mujeres Podridas' punk that's amplified to the extreme in Boris, as with much everything they do.
The Allure of Uncanny Doom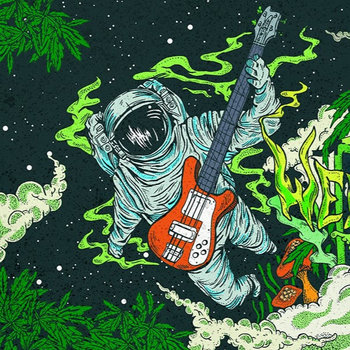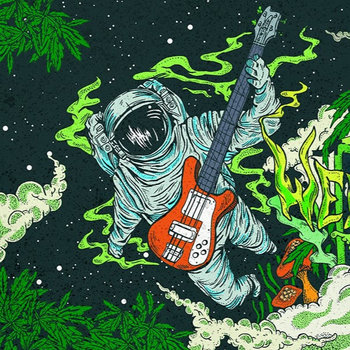 Perhaps it's the fatalistic name, the torpid pace, or the turbid guitars, but doom is often seen from the outside as some closed system full of Candlemass acolytes, devoted to big riffs and theatric wails. Boris is but one in a fleet of bands that have exploded such a silly notion, whether through the speckled roar of Amplifier Worship, the slow beauty of Pink, or any of their other dozen genre subversions. To wit, the 2022 take on Heavy Rocks uses doom only fleetingly and then as a springboard for absolute strangeness—pauses among the electronic throbs of "Ghostly Imagination," for instance, or the constant chug of the otherwise-warped "Cramper." Intrigued to know where else doom can go?
Two years ago, the popular stoner metal-obsessed syndicate Weedian launched an anthology of international doom compendiums, and they are as indispensable as they are eccentric. The series finally reached Japan in June, and the 40-track set is a mighty ode not only to Boris' historical context but to the scene they've helped empower and broadcast. Some acts and their sounds may be familiar, like Church of Misery's arching harmonies or Black Market's feedback-pocked plod. But Hibushibire—"freak-out orgasm," apparently—gets into a delightful Dead zone, while Crocodile Bambie steps off a big riff into a delicate jazz interlude. Boris has never been alone in its love of demented doom, of course; here's the wormhole, opened wide.
The Thrill of a Good Bludgeoning
No matter their chosen style of the moment, the best Boris albums typically come at you and never stop, offering no quarter in the dogged pursuit of an idea. This iteration of Heavy Rocks absolutely moves that way, even when it peels off from its squealing psychedelic punk to downshift into miasmic doom or mid-tempo rock. Listening to Heavy Rocks delivers the physical sensation of being played like a pinball stuck inside a machine commanded by a wizard of the game—never at rest, constantly swatted into some unexpected direction. It's remarkable that, even after 30 years as a band, Boris maintains that exhilarating pace, making the relative comfort of your headphones as bruising as a circle pit.
Few records have ever captured that sensation better than Metal Music Machine, the playfully named but ruthlessly executed masterwork by Norway's much-missed Jazzkamer. In five tracks, Lasse Marhaug, John Hegre, and a collection of pals find five different ways to punish. "Friends of Satan" runs like a Florida death metal CD, slowly skipping its way to life; the title track hits like an especially messy grindcore playlist that jumps between tracks of its own free will, totally damaged and damaging. When the record collapses into a pool of corroded noise at the end of "Occult Glider" (Jazzkamer had a way with names), you might collapse with it, exhausted and satisfied.