LISTS
Finders Keepers Celebrates 100+ Crate-Digging Releases
By Andrew Parks · February 16, 2018
Much like parents who refuse to play favorites, Finders Keepers' Andy Votel and Doug Shipton aren't about to narrow their deep catalogue of more than 100 audacious reissue-heavy releases down to 10 essential records. In attempting to do so, we opened up a dialogue about everything from the modular synth madness of Suzanne Ciani to the long-forgotten acid folk of Susan Christie. There is the one Finders Keepers full-length everyone can agree on: the loopy solo LP Jean-Claude Vannier dropped soon after he arranged the hell out of Serge Gainsbourg's Histoire de Melody Nelson album.
"[L'Enfant Assassin Des Mouches] set a benchmark for the label," explains Votel, "akin to what The Fall represented to John Peel. It achieves in just 35 minutes what most established artists fail to achieve in their entire career."
"The best aspect of running a label like Finders Keepers is getting to work with your heroes," adds Shipton, "to fill in the blanks in your knowledge, to open up whole new breadcrumb trails, and unravel the stories behind this amazing music. What better place is there than the source!"
With that in mind, here's what the longtime friends/business partners had to say about some of the albums that have shaped the beloved British avant-garde crate-digging label over the past 13 years…
–Andrew Parks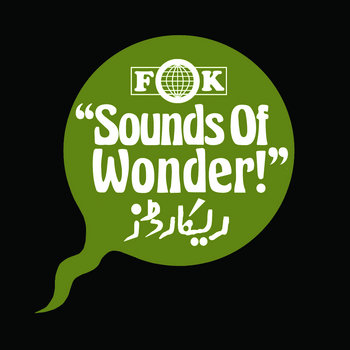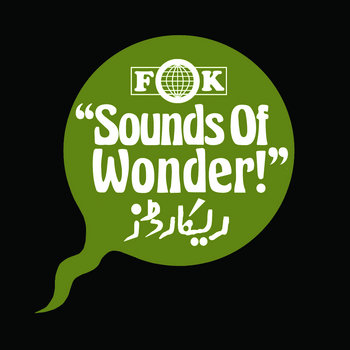 Merch for this release:
Vinyl LP, Compact Disc (CD)
Andy Votel: As the mythical, spiritual follow-up to Histoire de Melody Nelson, Serge Gainsbourg's 'first man' combines a mixtape aesthetic—pretty radical for that era—with an early attempt at symphonic rock, invoking inspiration and awe in the same masterstroke. If I had five desert island discs to choose from, I'd take a copy of this album on vinyl, CD, cassette, 8-track, and MiniDisc…. It ticks ALL boxes and invents 100 new ones in the process. And to think JCV virtually swept it under the carpet after its release. It's by no coincidence that our first, 50th, and 100th releases on the label are all JCV records; he takes the king spots.
Doug Shipton: This record is still my favorite on the label. It best represents our statement of intent when we launched Finders Keepers nearly 13 years ago and had only a few releases up our sleeve. Our only real objective was to share our favorite artists with the world. While reissue labels like Cherry Red and Ace painstakingly uncovered hidden gems and thrived for years, this kind of record was relatively risky at the time. It struck an instant chord, though; to this day, people tell me it was their stepping stone into the label, and rightly so! I'm very proud that Jean-Claude made Finders Keepers his home and the fact that (like all of our artists) we've been able to introduce his music to a whole new generation of listeners the world over.
Merch for this release:
Vinyl LP, Compact Disc (CD)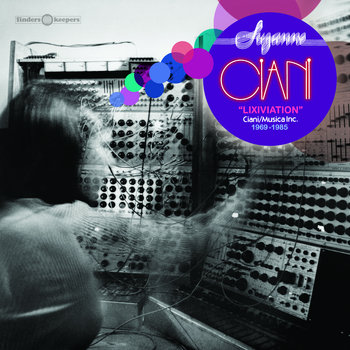 Votel: If JCV is the king of Finders Keepers, then Suzanne has risen through the monarchical ranks to be our queen and leader. She's a true revolutionary who broke huge boundaries in art, advertising, film, and the very invention of electronic music. Most of this was achieved in a distinct non-patriarchal landscape at the height of a cutthroat industry. You could describe her as a 'game changer,' but Ciani was certainly not playing games. This classically trained teenage piano polymath literally cut off her own air supply by boycotting keyboard music of any kind in a bid to revolutionize the future of music alongside modular synth designer Don Buchla.
In the subsequent years, she took electronic music to European art galleries, electrified the sound of America's advertising industry, became the first solo female artist to ever score a Hollywood film, and wrote dozens of uncredited synth parts for a generation of zillion-selling pop records. Her biggest challenge, however, was to be recognized as a solo artist in an era where electronic pop had yet to break the mainstream, leading to her first solo album being released in Japan before eventually reaching Grammy status in America.
Rechristened 'The Delia Derbyshire of the Atari Generation,' Finders Keepers have become guardians of Suzanne's sacred vault and continue to retrace her history, backtracking through a time that wasn't ready for this visionary's immaculate proton-portfolio.
Shipton: Never meet your heroes? People who espouse that tired old adage have obviously never had the good fortune of meeting Suzanne Ciani. A multi-Grammy-nominated artist who needed little introduction from us, this compilation—the fruits of which represent our first dive into her ear-watering archive—brings together a modest selection of commercial commissions from the late '70s and early '80s for companies such as Atari, PBS, and Coca-Cola, as well as snapshots of her more personal artistic endeavors, including her pioneering work with Don Buchla. She not only rode the wave of the burgeoning synthesizer age, but was a huge driving force behind it. I guess we didn't do such a bad job, as Suzanne has since entrusted us with some of her most treasured musical milestones, and further releases have helped us to cement her place as one of the most important female artists in the history of electronic music.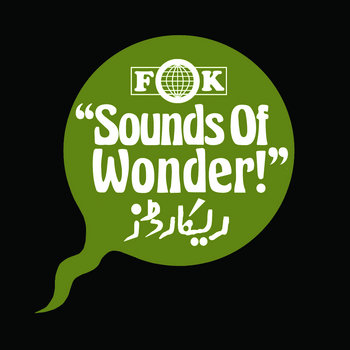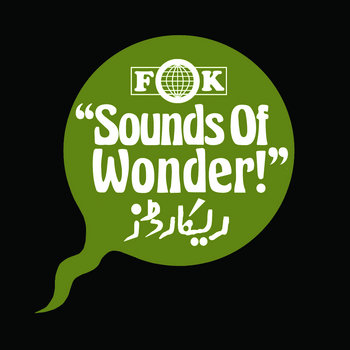 Merch for this release:
Vinyl LP, Compact Disc (CD)
Votel: This album is testimony to the fact that 'failed pop star' is in many ways a compliment, and in the Finders Keepers universe, a key factor in our modus operandi. Finders Keepers prides itself on working with artists that were ahead of the curve, underexposed, misunderstood, or literally too good to sit alongside the pop parade that our like-minded friends have spent their lives rebelling against.
Susan Christie was the label's first flirtation with the underbelly of lost American pop music. Thanks to our friend Keith D'arcy—an Olympic gold medalist when it comes to collecting unreleased acetates and private press American pop—we were lucky enough to release this prime slice of forgotten folk-funk after it had been left on the shelf for over 35 years; make that 45 by today's calendar.
As a self-sufficient label, we rarely work with co-compilers, but I first heard the track 'Paint a Lady' on a mixtape by Keith and it blew me away. I still think it's one of the best examples of this strain of drum-heavy, cosmic folk music. When Keith told me there was a full unreleased album, Doug and I had to know more. Prolific producer John Hill had worked with similar bands like Wool and Margo Guryan, so it made perfect sense, and on learning that Susan Christie was in fact his wife of over 30 years meant that everyone was mutually enthusiastic about the project. It felt like kismet and the birth of a wider Finders Keepers family.
A couple of years later, Jarvis Cocker helped us bring Susan over to the U.K. for some shows, which were developed with Sean O'Hagan from the High Llamas. By that time, it felt like Finders Keepers [was] starting to do something right.
Merch for this release:
Compact Disc (CD), Vinyl LP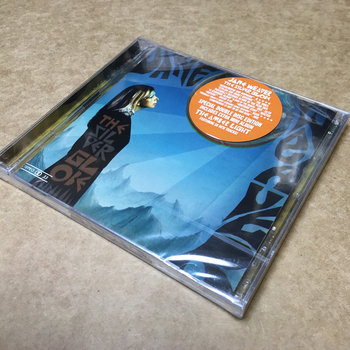 Votel: Bird Records was a female artists-only label Jane Weaver set up to celebrate her freedom after her manager, Rob Gretton of Factory/New Order fame, passed away and she bought herself out of a record deal. At the time, I was running Twisted Nerve and we distributed the records for her. Back then, a lot of people joked that the title meant Jane was my 'Bird'—she's now my wife—but it really was about Jane spreading her wings for the first time.
When Finders Keepers established itself, we decided to branch out into various contemporary labels and took Twisted Nerve, Doug's Battered Ornaments label, and Bird under our wing. Having come from an indie background, I think Jane's involvement with the Finders Keepers family has had a huge effect on the way she approaches her music and the unison of the two labels has made a lot of sense aesthetically. But aside from this, Jane has always been an amazing songwriter, which distances her from a lot of progressive and experimental acts in the wider 'psychedelic' community.
Jane self-funded her early recordings while working day jobs as we raised our young family, resulting in The Fallen By Watch Bird album. This saw her master a rawer, first-take approach to stitching together an LP. Silver Globe took this to a whole new level, in which she truly took command of the project, almost entering a full-time futuristic fantasy land. I think this helped her tap into a new source of confidence.
The influence of Hawkwind and a wider understanding of electronic music are plain to hear on this album, but it's the songwriting which proved Jane's ability was a lot bigger than being just a referential music producer with a nice record collection, which is probably why she's now exploring a much wider musical vista.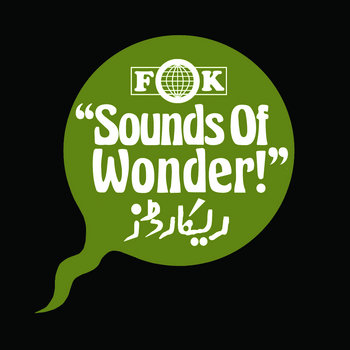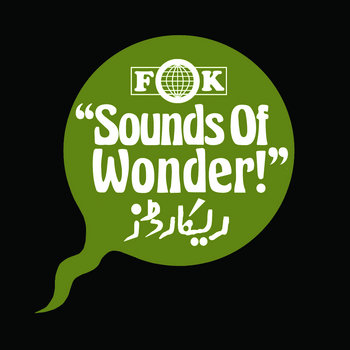 Merch for this release:
Vinyl LP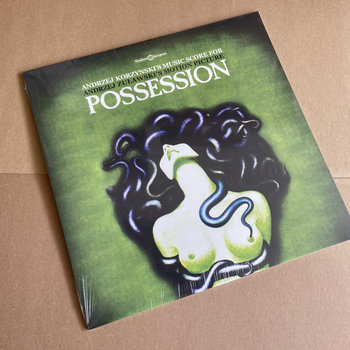 Votel: This previously unreleased Andrzej Zulawski soundtrack is a beast that works on many levels. Possession was the Polish director's first film to benefit from the freedom of movie production outside of the paranoid confides of Communism. His first three films—all cinematic masterpieces—were all banned by censors for quasi-political reasons.
Ironically, this film also got banned for equally fickle reasons—the BBFC's 'video nasty' clampdown during the early '80s, a setback which would have been enough for any less robust filmmaker to hang up their scripts and walk into the sea. Alternatively,  Zulawski's unobtainable films eventually gained mythical status and continued to confuse viewers who'd been sold a bunch of eccentric, flamboyant, hallucinogenic, psychedelic, allegorical high art in an a slasher movie-shaped box.
The soundtrack tells a different tale. Composed by long-running collaborator, schoolmate, fellow Pole, and confiscated-passport victim Andrzej Korzynski, it not only accentuates the film's blood-splattered plot, which is about divorce, but also guesstimates the future advancements of dance music. Understandably, Zulawski scrapped half of the score, leaving the final cut musically sparse.
Having known Korzynski from his work with the band Arplife, Poland's very own pioneering disco-synth orchestra, and being huge fans of his psych-rock soundtrack The Devil, we were lucky enough to gain access to unreleased masters that combine slow industrial-disco with previously unheard piano experiments. Complete with amazing sleeve art by Zulawski's first wife—enigmatic poster designer Barbara 'Basha' Baranowska—it's a blood-red cherry on the cake of a perfect Finders Keepers release.
Billy Green
Stone
Merch for this release:
Vinyl LP, Compact Disc (CD)
Votel: During a family trip to Australia in 1999, I was recognized in the street by some very nice Twisted Nerve fans. They booked me for an impromptu DJ slot, which relied on me buying a bag's worth of vinyl from a shop outside of Sydney called Hornsby. This was my baptism in the waters of Aussie-psych and prog, and a crash course into artists like Steve Maxwell Von Braund, The Prickly Pear, and most memorably, the Stone soundtrack.
I watched the film years later and drew some parallels with maligned horror/biker movies like Werewolves on Wheels and Psychomania; this instantly appealed to everyone at Finders Keepers. The film's director, Sandy Harbutt, was an auteur (control freak) of the highest order. This may have castrated his career, but the soundtrack ticks boxes in ways only a truly independent production can. The mixture of jazz, rock, mid-tempo psychedelia, acoustic folk, concrete tape experiments, psychotic country rock, and ring-modulated funk manages to combine more influences than an entire video library. With a backstory that exposes the true origins of the Mad Max franchise—of which I'm a diehard fan—Stone presented itself as another tailor-made FK release. Stone also opened me up to a vibrant palette of Ozploitation movies we vowed to dedicate vinyl space to in the future.
Shipton: It's no secret that Finders Keepers exists at a crossroads between the worlds of music, cinema, and design; nowhere is that more evident than in our soundtracks. Since releasing Stanley Myers's score for the Oliver Reed vehicle Sitting Target, we've been able to fill some pretty notable holes in our collections and right a few wrongs with our favorite films, including Czech New Wave classics (Valerie And Her Week Of Wonders, Daisies, Morgiana), an 'obscene' Polish art house picture (Possession) and the genre-defining Australian bikie romp Stone. With direct input from the leader of the Gravediggers himself—writer and director Sandy 'Undertaker' Harbutt—we were able to present this amazing score on vinyl to B-movie junkies and cock diesel devotees some 35 years after its original Australia-only release and tell the story of a pivotal piece of Australian cinematic history.
Merch for this release:
Vinyl LP, Compact Disc (CD)
Shipton: Featuring a wide dossier of what many would call New Age or yoga music, this duo's self-funded brand of electronic evolutions might actually be the most 'punk rock' branch of the Finders Keepers family tree without even knowing it. Self-manufactured during the first wave of independent private press tape duplication, and distributed in health food shops, Buddhist cafes, and garden centers, the exploits of Kat and Bob Epple, collectively known as Emerald Web, managed to totally evade the music industry in every capacity. Under the guise of perceived relaxation music, [they] ushered [in] a unique blend of brooding John Carpenter synthesis, mystical fantasy soundtracks, Tangerine-colored krautrock, and downtempo electro into the hands of crystal collectors and meditation schools. Intertwining the deep, dark, and mystical into the otherwise happy-clappy vegan sector while teetering on the edge of the Silicon Valley revolution, this music made an oblique interjection into the New Age scene via a prolific series of cassettes, released regularly up until Bob's tragic death by drowning at the height of their productivity. The Stargate Tapes is a testimony to the duo's work and a welcome alternative angle on a musical phenomenon which laid maligned on the outskirts of contemporary music for too long.
Merch for this release:
Vinyl LP
Shipton: One of Italy's best kept secrets, Daniela Casa started her career working with the father of Goblin, Claudio Simonetti—translating English songs by people like Dusty Springfield and Nat King Cole—then disappeared further behind the scenes and made production music for library music labels. The dawn of synthesizer technology allowed this lesser-known luminary to balance her career as a full-time mum and guitar teacher with making intimate, uninhabited music in a solo capacity for independent labels owned by Romano Di Bari in Rome. This was the era of great recordings by Fabio Frizzi, AR Luciani, and Alessandro Alessandroni, but it also marked a great period for female composers such as Casa, Giulia De Mutiis, Vittoria Corona and Fiorella Fratini—composers who'd been pushed to the sidelines during the 'pop group' era. In the late '70s, these female artists delivered fully-formed concepts straight into the hands of newly launched labels, evading the scrutiny of critics or public opinion. Arte Moderna was a concept album influenced by paintings in an Italian art gallery. It's a direct product of the country's new wave period and remains one of the most unique, focused pieces of Italian library music committed to vinyl.
Merch for this release:
Vinyl LP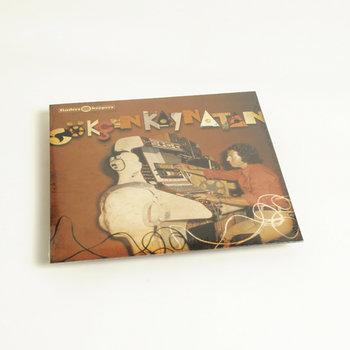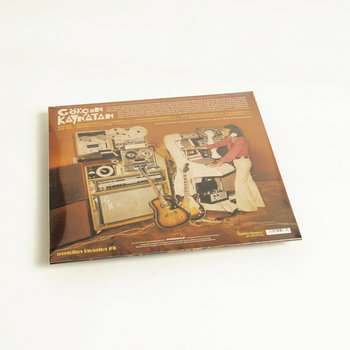 Shipton: One of the latest members to join our ever-growing family and the fourth release in the Anatolian Invasion series we started back in 2007 with releases by Selda Bağcan and Mustafa Ozkent, I think this record perfectly encapsulates the heart of the label. Compiled with fellow B-Music enthusiast and Belgian digger DJ Sofa, we were granted unparalleled access to Gökcen's private studio vault—the majority of which has never been heard—and his expansive archive of photos and press clippings. This helped us plug a pretty substantial hole in the history of Turkish popular culture over the past 50+ years for those of us still trying to catch up.