LISTS
Return to Midgar: 8 Records Inspired by "Final Fantasy VII"
By Samuel Tornow · April 10, 2020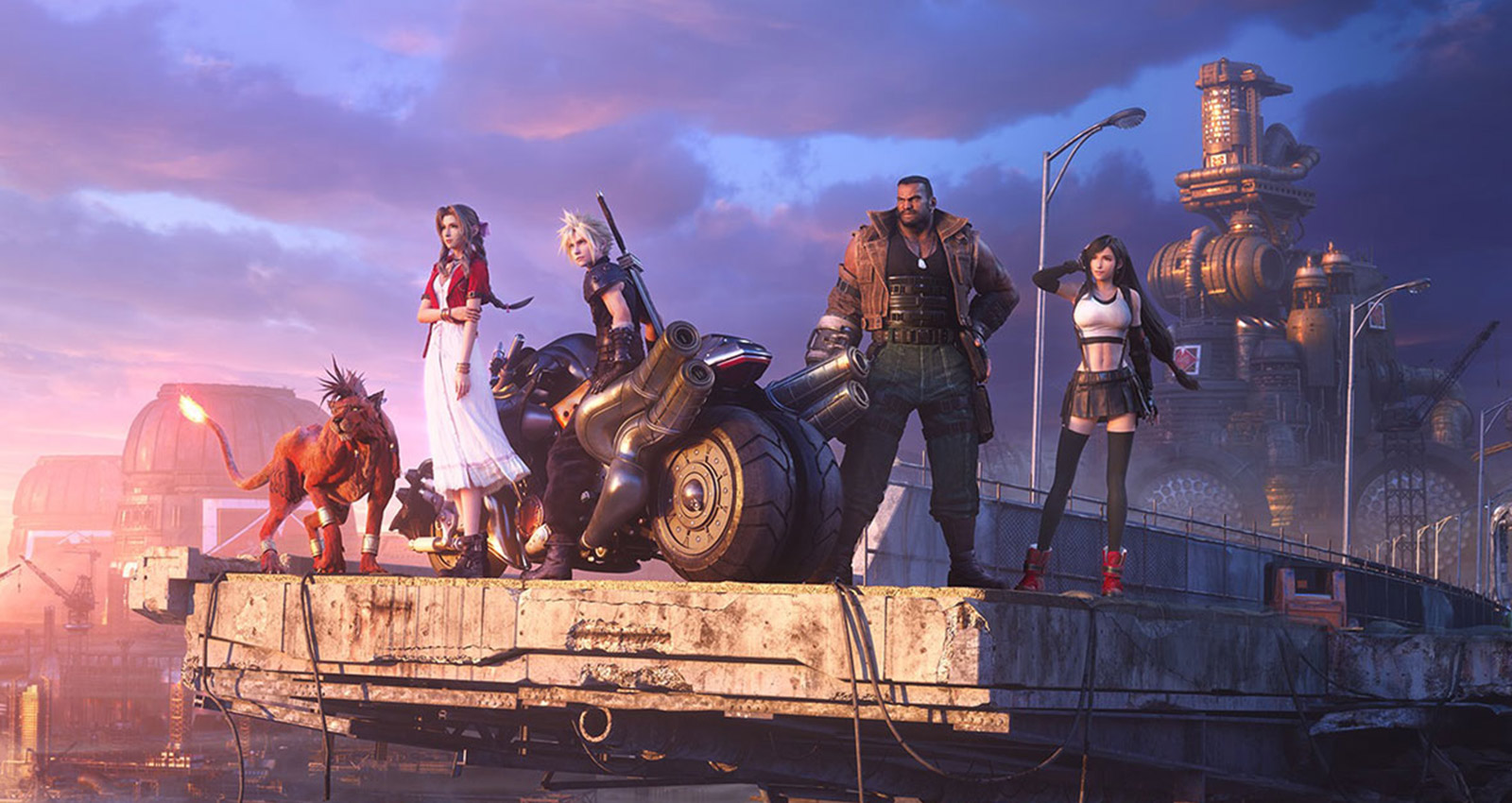 It's rare that a remake is greeted with universal enthusiasm—usually, for every nostalgic fan there are at least five skeptics bracing for a letdown. But when the HD remake of Final Fantasy VII was announced, the news was greeted with wall-to-wall cheers. Square's JRPG masterpiece, originally released in 1997, is not just a beloved video game—it's a cultural phenomenon that has spawned full-length films and countless spin-off. Over the past three decades, millions of players have taken up the buster sword alongside Cloud Strife and co. on a twisting, emotional, three-disc journey across Gaia to destroy the evil corporation Shinra and the root of its madness: Sephiroth, the megalomaniacal, gray-haired "One Winged Angel." 
Without a doubt, FFVII—which remains the most popular and commercially-successful installment in an already-legendary series—is a monolithic achievement, a game that was completely ahead of its time. Its story is as thematically grand as an epic novel, touching on everything from climate change and geopolitics to post-traumatic stress disorder and Freudian angst. Its unprecedented approach of blending 3D polygon models with pre-rendered 2D backdrops set a new high-water mark for the subgenre from a technical standpoint. And then there is composer Nobuo Uematsu's score, which is the glue holding this story together, now revered as the alpha and omega of video game music composition. At the risk of spoilers: what would Aerith's death be without "Aerith's Theme?"
Chris Cutman, label head of video game remix label Gamechops, vividly remembers the way the score first grabbed his imagination. "Final Fantasy VII was the first game world where I felt totally immersed. The work of Uematsu carried the narrative for me. The polygon graphics of the Playstation left so much to the imagination, but the music was lush and vibrant right off the disc. To me, music was the most compelling component of playing through FFVII."
By the time the game hit the production cycle, Uematsu had already solidified himself as a master video-game composer through his work on previous entries in Final Fantasy series, as well as Chrono Trigger. FVII's increased marketing and development budget rewarded him with his biggest platform to date—not to mention a vast in-game world to score. Max Allison, who performs under the name Mukqs and co-runs the label Hausu Mountain, praises Uematsu's innovative use of the console's engine and composition techniques.
"My favorite aspect of the FFVII soundtrack, aside from Uematsu's always legendary melodic sensibilities, is the very distinct palette of higher-definition orchestral and electronic voices," he says. "Hearing the escalation from FFVI's more homespun, 16-bit tracks is a wonder. It comes out especially in tracks like the 'Boss Theme,' which is an intense, post-Deep Purple hard rock/prog track, with overlapping organ tones at warp speed. Also, 'Forested Temple,' which exploits the classic tinny acoustic guitar midi voice as a complement to more hi-def synth voices, all against a swirl of woodwinds and strings [is a favorite]. The title theme is a 7-minute epic. As a stand-alone piece, it's incredible and so dramatic."
To celebrate the return of this cultural icon, here are eight remixes and releases inspired by Final Fantasy VII.
Jonathan Joestar
FFVII
.
00:10 / 00:58
Named after the JoJo's Bizare Adventure character, Jonathan Joestar's FFVII flips the score into a moody beat-tape that touches on ambient, drum n' bass, and trap. Each track is soaked with reverb, sounding like it came straight from the dingy corners of Midgar's Sector 7. On "AERIS," Joestar turns the emotional "Aerith's Theme" into a murky, stretched-out piece with trap overtones. Then, on "SEPHIROTH," he forgoes the character's grandiose theme, instead opting for an airy synth line layered on top of a jangly beat made from the game's menu sounds.
Knight of the Round
SEVEN
.
00:10 / 00:58
Merch for this release:
Compact Disc (CD), 2 x Vinyl LP
Metal tracks in modern JRPGs and anime are standard practice. On SEVEN, Knight of the Round (whose name nods to FF7's ultimate summon spell) trades 32-bit emotive melodies and orchestral percussion for electric guitars and thundering drums. Here, the "Final Fantasy Metal" band take Uematsu's compositions and pump them up into power metal epics, making them feel as if they were originally intended to be played this way. "Opening – Bombing Mission," throws the listener into the action with a gritty, tight rendition of the game's battle theme, getting the listener as hyped as they were when they first heard the track in 1997. Later, on "Mako Reactor," the band translates the slower, more industrious central melody into a cut-throat guitar lead, thus trading in the eeriness into pure evil. SEVEN aggravates the listener's emotions, readying them to take back the planet.
.
00:10 / 00:58
Vaporwave's criticisms of capitalism make the genre a perfect match for FFVII—to say nothing of their shared cyberpunk art style. This is, after all, a game centered around destroying a corporation sucking the life out of the planet for profit. On MIDGARWAVE, Lzls takes the original score, smudges it with hazy effects, implements additional synths, and adds lo-fi beats that highlight Uematsu's use of rests. The opening track "P r e l u d e" is especially impressive, with just the right amount of reverb and additional production added to distort the piece and introduce the altered vibe of the album. For more Final Fantasy vapor remixes, Lzls also has four other Bandcamp records inspired by the series, including Final Fantasy VII​-​Wave Pt. 2.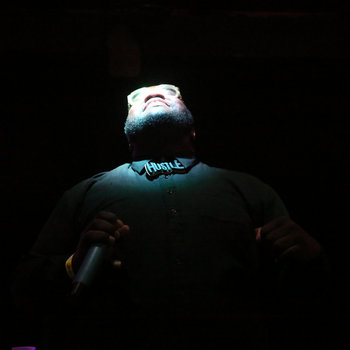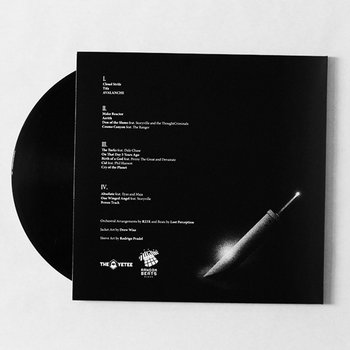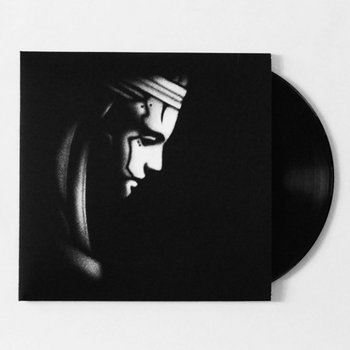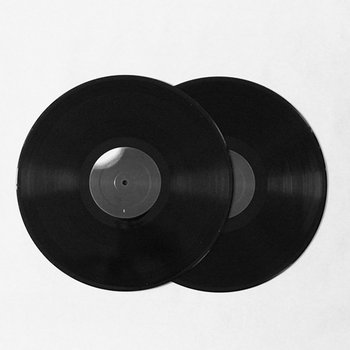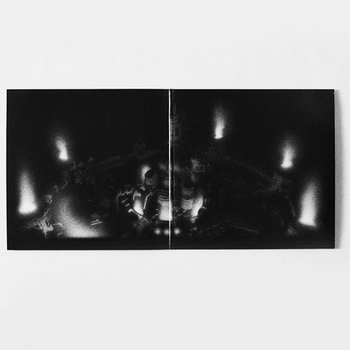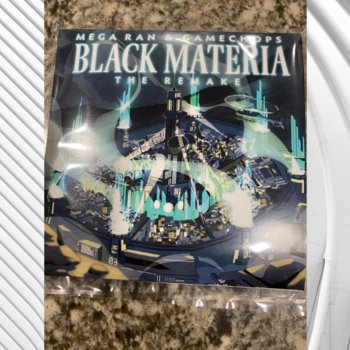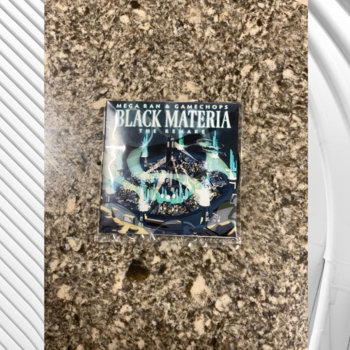 .
00:10 / 00:58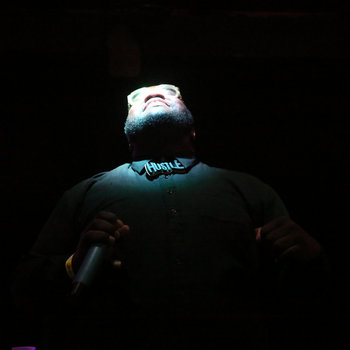 Merch for this release:
2 x Vinyl LP, Compact Disc (CD)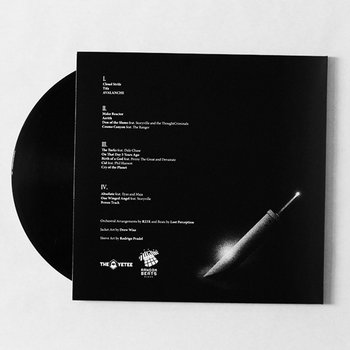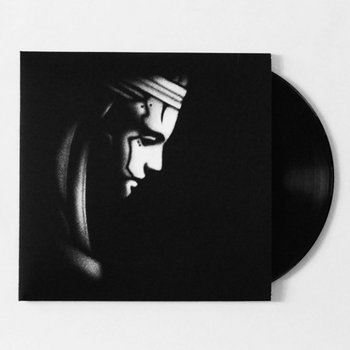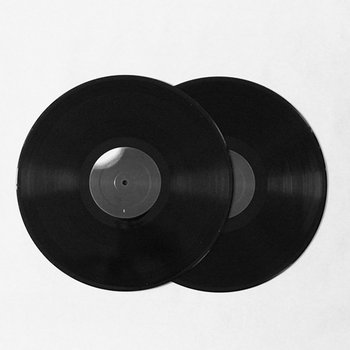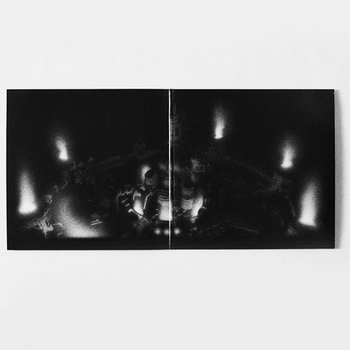 Released in 2011, 14 years to the date that Final Fantasy VII launched in Japan, Mega Ran's Black Materia: Final Fantasy VII combines hip-hop and video game music with successful results. His bars are airtight, laying smoothly over instrumentals from producer Lost Perception. Black Materia courageously does what many remix albums fail to do: it strays from the source material. There are moments where the sounds seem completely removed from the original version. This is where Mega Ran shines, and his renditions breathe new life into the score.
.
00:10 / 00:58
On the opposite end of the musical spectrum from SEVEN is Music Box Classics: Final Fantasy VII by Video Game Music Box—which, as the title implies, filters the game's soundtrack through an old music box. Unsurprisingly, soothing staples like "Aerith's Theme," "Tifa's Theme," and "Ahead on our Way," blossom here as gorgeous lullabies. However, it's the songs that were originally fast and aggressive—"Crazy Motorcycle Chase," "One Winged Angel," "Fighting"—that stand out the most, spotlighting the protean potential at the heart of Uematsu's oeuvre.