LISTS
Filipino American Punks Bring the Noise
By Yoni Kroll · Illustration by Flo Meissner · February 15, 2023
In August of last year, Aklasan Fest, the only Filipino American punk and hardcore festival, returned after a two-year pandemic hiatus. Fifteen bands played the Bay Area event, ranging from political hardcore to industrial noise and everything in between. Started in 2014 by Rupert Estanislao, Josh Castro, and others involved with the record label of the same name—it means "uprising" in Tagalog, one of the languages spoken in the Philippines—Aklasan has become a hub for the burgeoning Filipino American punk subculture. As their official description states: "Aklasan Records hopes to stir up an uprising amongst our surrounding communities so that they may be made aware of the social, economic, and political factors that cultivated the rage-filled music played by punks who struggle and exist in the Philippine diaspora."
Although that scene is relatively new, there's long been a Filipino presence in modern American music, stretching all the way back to the '60s and Hilario "Larry" Ramos Jr. from rock 'n' rollers The Association of "Along Comes Mary" and "Never My Love" fame. Born in Hawai'i in 1942—that was when it was still a U.S. territory, which is notable due to the history of the Philippines as a Spanish and then American colony until independence was declared in 1946—he moved to California as a teenager and joined folk band New Christy Minstrels in 1962 when he was just 20. Their debut album won a Grammy for "Best Performance by a Chorus" the following year. While Ramos left the band soon after, he'd end up achieving even more success with The Association towards the end of the decade.
Coincidentally, it was around that same time the United States passed the Immigration and Nationality Act of 1965, something that eventually opened the door to many more people from the Philippines and across Asia to move to this country. While Ramos might have been one of the few people of color and very, very few Asian Americans in an overall lily-white scene, he certainly helped set the stage for the musicians who have followed in his footsteps.
Due to a confluence of laws, wars, racism, autocratic politicians—not only is current Philippines president Bongbong Marcos the son of former dictator Ferdinand Marcos, but he succeeded the very controversial six-year rule of Rodrigo Duterte—the number of Filipinos moving to the United States has fluctuated over the years. The greatest waves of immigration came after 1980; a good number of those people settled in California, which has had a Filipino American community going back more than a century. As of the most recent census, the total of those identifying as Filipino or Filipino American is 4.2 million, which makes them the second-largest Asian American population in the country. While a great majority are in Los Angeles and the Bay Area, there are also sizable pockets in New York City, Hawai'i, and across Texas.
Considering those numbers, it's not surprising that the list of Filipino American or Pinoy—the terms are used somewhat interchangeably and will oftentimes be gendered—musicians is huge. Some of the more recognizable names from the DIY world include Joey Santiago (Pixies); brothers Daniel and Miggy Littleton (The Hated, Ida, Tara Jane O'Neil's band); noted lo-fi recording artist Jay Som; chillwave pioneer Toro y Moi; David Pajo (Slint); Anna Nasty (aka Olivia Neutron-John); Richard Baluyut and his brother Edward from NYC indie rockers Versus; and ambient composer and singer Ana Roxanne. Kirk Hammett from Metallica is half Filipino, something that certainly taps into that country's long history of loving hard rock and heavy metal.
So while Larry Ramos might not be directly responsible for Bay Area powerviolence act BOLO, for example, there is certainly a path connecting the two through decades of politics and culture both in this country and back in the Philippines. It would be more accurate to say there's a connection between some of the early Filipino American contributors to punk and hardcore and the current scene, where there are many more bands made up entirely or almost entirely of Filipino Americans that are addressing issues related to the community in their songs. Those include Rop Vasquez from Rice and Peechees; Jay Rufino of NYC band Outburst; Israel Madlangbayan from Nardcore favorites False Confession, and many others.
There is also a very active and prolific punk and hardcore scene in the Philippines going back decades. It would be impossible to talk about what's going on in the United States Filipino diaspora without mentioning the impact those bands have had internationally. According to Estanislao, "The connection between the Fil-Am and Pinoy scene is very concrete."
Eric de Jesus, a musician and poet who grew up in Bethlehem, Pennsylvania in the early 1980s, says that picking up a copy of the Dischord Records Flex Your Head compilation when he was in high school and seeing a picture of Double-O singer Eric Lagdameo, a fellow Pinoy, was life-changing. As he puts it: "I saw his picture on the insert poster and was all, 'No way! He looks like me! He must be Fil-Am.' There's no way to adequately express how empowering that moment was."
This sentiment was echoed by Josh Alvarez, a Philadelphia-based hardcore singer, and guitarist who cut his teeth in the South Jersey scene of the 1990s. He explains that "When you grow up as a Filipino person in punk and hardcore, specifically in the New York/New Jersey area, you realize that there aren't that many people that look like you." In fact, for years, the only Pinoy punks he really knew were just his brother Anthony and his friend Richie Roxas, who would later join Damage, Pet Milk, and Hail Social.
It wasn't until 2017 that Alvarez got to see an all-Filipino outfit: NYC's Material Support. That his band at the time, Kochiyama—they included one other Asian American and were named after Japanese American civil rights activist Yuri Kochiyama—opened the show made the experience all the more special. He currently plays in Crossed Keys and Hard Turf and has also started his own line of Philadelphia/Filipino crossover apparel he's calling Phila Pino.
Alvarez and de Jesus both talk about how difficult it was to try and fit into mainstream Filipino American culture and meet the expectations of their families and communities. "Filipino parents want their kids to be doctors, engineers, professors, or models," de Jesus says. Instead of working towards any of those goals, he spent his teenage years going to shows and getting into trouble, including one memorable time he was caught spray painting the Black Flag bars on the wall of a strip mall in his hometown.
Asked about why he founded Aklasan Records a decade ago, Estanislao says that it was simply out of necessity. While there were a few labels putting out this music—he mentioned takefour collective from the Philippines, Darbouka Records from France, and 625 Thrashcore out of the Bay Area—there was nobody "whose focus was to release and nurture Filipino and Filipino American/diaspora punk and hardcore." The first thing he did under that banner was to print a bunch of shirts and patches for the Pinoy Oi! band Signal 3, out of Los Angeles, who, when they started in 1990, were the first all-Filipino punk band in the United States. Estanislao says: "I love Signal 3. Five Filipino skinheads who walked the walk and spoke humbly but drank to destroy."
Born in the Philippines, Estanislao bounced back and forth between there and the United States before moving here for good in 1993. His first punk show was in '94—he notes that it was a three band for $3 ska show at the Trocadero in San Francisco with a perfectly '90s lineup of Skankin' Pickle, Los Rudiments, and Janitors Against Apartheid—and he formed his first real band, Eskapo, a year later. "I was inspired to start a band because I was involved in gangs in Vallejo, and playing music like punk provided a safer option than the life I had been living," he explains. The other members of Eskapo were from similar backgrounds, and almost all of them were also Filipino, and so they decided that the vocals would be in Tagalog as well as English. That band lasted for 15 years and toured up and down California as well as Mexico and the Philippines. These days he's in AninoKo and Toxic Culture.
Both Estanislao and Alvarez say that growing up, they felt strong solidarity with other non-white punks and were very inspired by the Latino and Chicano scenes in the '90s. Alvarez specifically mentions his love for Huasipungo and Los Crudos, two bands that were extremely political, had songs in their native Spanish, and advocated for their communities.
Another important piece of the puzzle for Estanislao was the piNoisepop Music Festival, which happened in San Francisco from '98 to '05 and featured Filipino American and other Asian American indie and punk bands. A few years ago, he even helped put together a short documentary about that event and the first-ever Aklasan Fest in 2014.
The bands on Aklasan—and indeed all the groups discussed in this article—are united not just in their shared ethnic background as Filipinos but also in their radical cultural and political beliefs. "I believe the appeal of this scene in particular is that many of these bands are outspoken politically against human rights violations happening in the Philippines and in the U.S., against police brutality on a global scale," Estanislao explains. According to him they are addressing issues in both countries "through the framework of Philippine culture [and] through Filipino languages and/or a Filipino aesthetic."
Jade Baisa is a Midwesterner who records under the name Abi Ooze. They've both released music on Aklasan and played the festival. They say that it was "a huge honor and dream come true" to be in the company of so many others from the same background. According to them, "Before joining this community, I would often be the only Pinay person in a scene, which is absurd because the Filipino spirit is essentially one of music and revolution."
Outside of the political history, a big part of what makes the Philippines unique in the region is the extremely strong influence of the Catholic Church, something that very much also extends to the Filipino diaspora. In fact, the Philippines has the third most Catholic population in the world after Brazil and Mexico. Catholicism is ingrained in just about every aspect of being Filipino which has resulted in some very socially conservative politics, particularly on the topics of gender, sexuality, abortion, drugs, and so on. All this is definitely a point of contention within the Pinoy punk community, specifically when it comes to queer and trans people and their supporters.
Asked about how to find a balance between embracing identity and the rejection of what is truly a cornerstone of Filipino life, Estanislao says that it's "complicated and arduous…It's hard enough to exist within the cutthroat world of capitalism while unshackling oneself from their colonial imprints." While some punks have decided to take a more critical approach to religion and the church, others write both off entirely.
All of these various beliefs, traditions, and more can be found at the annual Aklasan Fest, which has as its goal not just bringing together musicians and fans but really bringing together the Filipino American community. What started off in 2014 with just a four-band concert has morphed into a two-day, 15-band event at Bindlestiff Studio in San Francisco, a place Estanislao refers to as the "epicenter" of Filipino American performing arts in the city. "Aklasan Fest is important because it is a celebration of Filipino culture and music through the lens of revolutionary politics and punk," he explains.
That is also a very apt description of the bands that make up this scene. While there might not be a unifying sound or style, there is a definite attitude that permeates all of it. It's loud, it's angry, and it's ready to fight. As BOLO sings on their 2021 self-titled album: "Make some noise for the Pinoys!"
There are a lot of bands that could be included in this rundown, but we will be mostly focusing on active ones.
---
Merch for this release:
Cassette
Super fun synthy punk 'n'roll from the Midwest. Very Ramones, very catchy, and perfectly weird in a Northwest Indiana, scuzzy basement punk kinda way. Last year's tape came out on St. Louis label Rotten Apple, but they've released on Aklasan, as mentioned.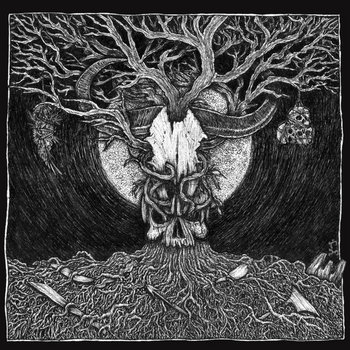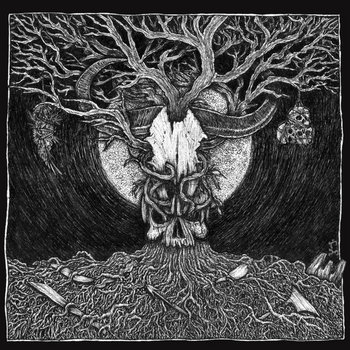 Political hardcore from the Bay with vocals in Tagalog and English. Made up of five Filipino immigrants, including Aklasan founder Rupert Estanislao. That's important to mention because it's automatically a different perspective, both lyrically and musically, than what you might get from people who were born in the U.S.
Merch for this release:
T-Shirt/Apparel, 7" Vinyl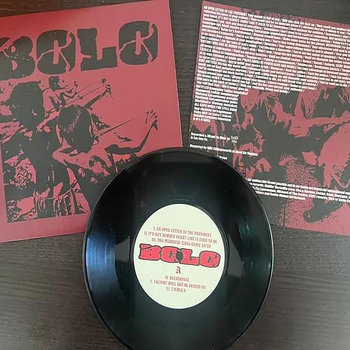 Powerviolence/fastcore out of Northern California. Following in the long tradition of bands like Charles Bronson and Spazz, barely any of the songs on BOLO's debut EP break the minute mark and that rules! You can't go wrong with this mix of speed, noise, grind, and politically-charged lyrics in English and Tagalog.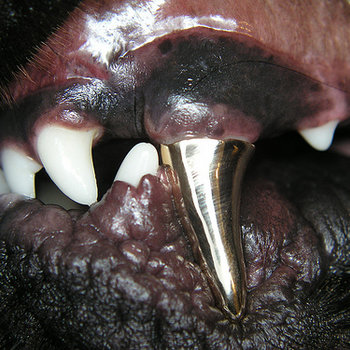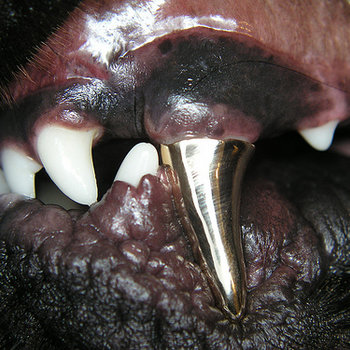 While not all the members in this NYC hardcore band are Pinoy, Filipino culture is certainly well-represented. Their most recent album, 2020's Isang Bagsak, was named after a Tagalog phrase that means "if one of us falls, we all fall"; it's generally used when expressing political solidarity with oppressed communities. Their newest track, "Your Rich White Hype," features Filipino American rapper Bambu.
Although they broke up a couple years ago, it feels important to mention this mid-tempo post-punk band from San Francisco. Some of the influences that can be heard on their excellent 2018 Aklasan Records album include Team Dresch, The Dicks, and even a little of that no-wave Lydia Lunch energy. Vocals in English and Tagalog. Two of the members are now in Croissant, also out of SF.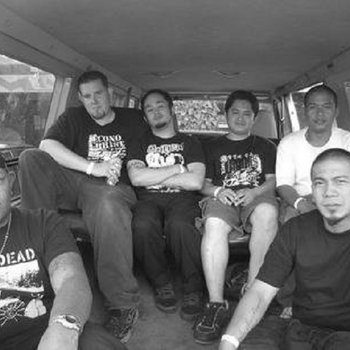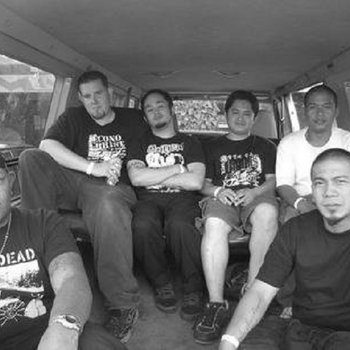 One of the progenitors of the Filipino American punk scene and Estanislao's first band. Active from 1995 to 2010. Music that was clearly inspired by Los Crudos, Anti-Product, and just so much other '90s hardcore with Tagalog and English vocals.
Merch for this release:
Vinyl LP
These dudes love Fugazi, The Jesus Lizard, and baseball—they're named after a MLB player, Travis Hafner—and that is a perfect combination. Although not everyone is Filipino, this long-running San Francisco band has embraced that identity, putting out stuff on Aklasan, playing the festival, and even including a picture of a barong, a traditional dress shirt from the Philippines, on their 2019 album Long in the Tooth.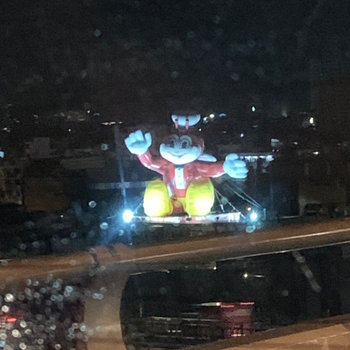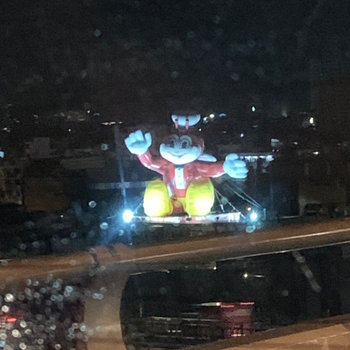 Merch for this release:
7" Vinyl, T-Shirt/Shirt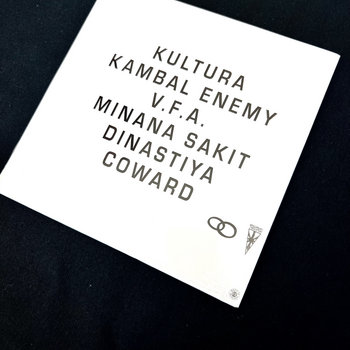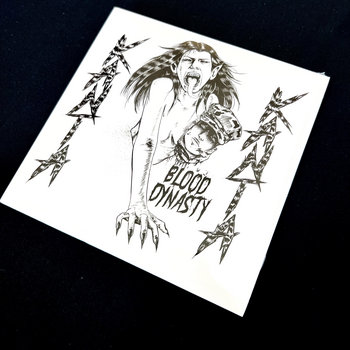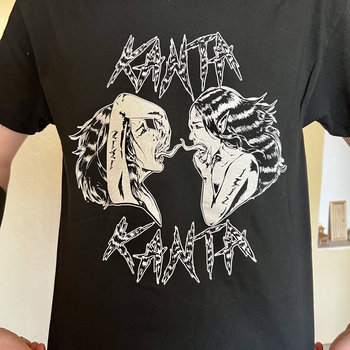 As their own description reads: "Angry, anti-imperialist, queer Bay Area hardcore punk for the people." Bouncy, stompy, singalong DIY hardcore in English and Tagalog. Peep that cover art from their latest single while you're at it, it's sick!
Houston street punk. One of the members, Edwin Carson, was very active in the Cebu City punk and hardcore scene in the '80s and '90s in bands including Left of Center and Shrapnel before emigrating to the United States. In Liberty & Justice, he plays bass and sings in Tagalog, Visayan, and English.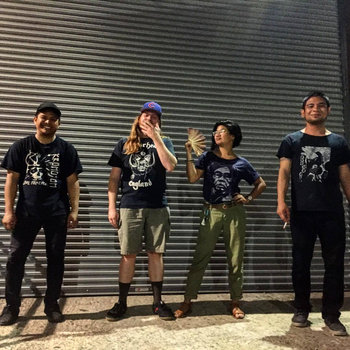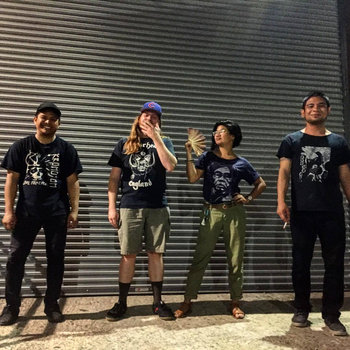 Merch for this release:
Cassette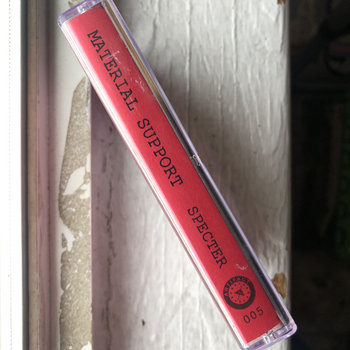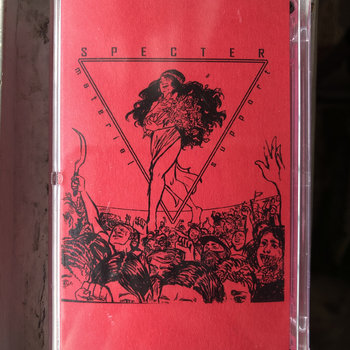 Pissed-off DIY political hardcore from NYC. Passionate and deeply intelligent lyrics come together with pounding riffs and some downright poppy songwriting to make you want to shake your ass and sing along.
Merch for this release:
Cassette
True freak shit. Experimental queer punk? Industrial noise? Avant-garde mutant hyperpop? Radical political performance art? There's a lot going on from this Los Angeles duo, who have been making music together for the last few years. Crawling out of the primordial auditory muck like some sort of two-headed futuristic beast, they've managed to create something not only unique and purposeful but also incredibly beautiful.
Noise rock outta Riverside—Amphetamine Reptile-style stuff, but with more pep and less sludge. Which is to say: 18 tracks on their most recent one but it's only about 40 minutes long. Just got off a tour with mathy hardcore bands Zeta and Edhochuli, which makes total sense when you listen to their music. One of the members is the Manila-born Fritz Aragon who runs Ethospine Noise, a label that puts out a bunch of Filipino American punk and hardcore, and who was also in Hopeless Records ska-punk favorites Falling Sickness back in the day.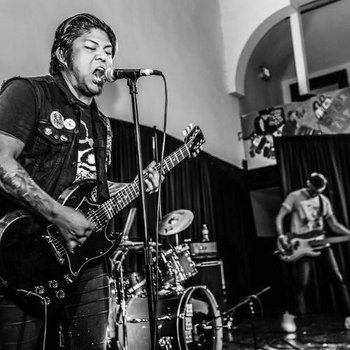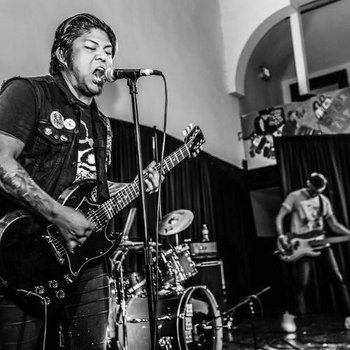 Raging political hardcore from NYC. Their name translates to "died from noise," and really, that's as perfect as it gets. They share members with Material Support. They started off doing songs in both English and Tagalog on their first release back in 2014, but it's been all Tagalog since then. Very catchy and very, very fun. Lead singer and guitarist AJ Santos was born in the Philippines and played in bands there before moving to the States in 2013. This podcast, in which he was interviewed about his life, is quite interesting, especially if you want to know more about Filipino punk and politics.
Virginia Beach punk 'n' roll with vocals in Tagalog; this is fist-pumping, drunk-in-a-basement-losing-your-mind music. Recently came off a long hiatus to open for Portland's Long Knife when they came through Richmond. Their last full-length, 2016's Red Hörse, included a fantastic cover of "Beep Beep" by the classic Filipino rock group Juan De La Cruz Band.
Drum machine industrial punk out of the Bay. Absolutely brutal stuff, like a more pissed-off Big Black or a more punk Throbbing Gristle. The name means "frenzy" in Tagalog, and this duo definitely brings that word to life. Vegan, straightedge, anti-imperialist. Maybe you never thought, "Wow, I really need to hear a cover of Inside Out's 'Undertone' done as an industrial song," but give a listen to Silakbo's ripping reworking of this classic hardcore track and realize how wrong you are.
---
If you're interested in this scene please take the time to check out all the bands in the Philippines, too. Estanislao has this to say about what's going on over there: "Aklasan records often imports vinyl and cassette releases from [labels] Love From Hate (Pampangga), Mutilated Noise (Makati), and Still Ill (Manila) so as to expose other Fil-Ams, immigrants, and non-Filipinos to the amazing bands coming from the Philippine hardcore and punk scenes."
Here are his favorite active bands:
Danum – Raging metallic crust (Cavite)
Disabuse – Long-running crust/grind (Manila)
Hangal – Powerviolence (Manila)
Killratio – Crusty hardcore (Manila)
Nonentities – Poppy political hardcore (Manila)
Salot – Sludge/doom (Manila)
Shockpoint – Straightedge hardcore (Manila)
Stable – Straightforward hardcore (Quezon City)
Veils – D-beat hardcore (Quezon City)