LISTS
The Weird and Wonderful World of Felix Kubin
By Andra Nikolayi · October 13, 2021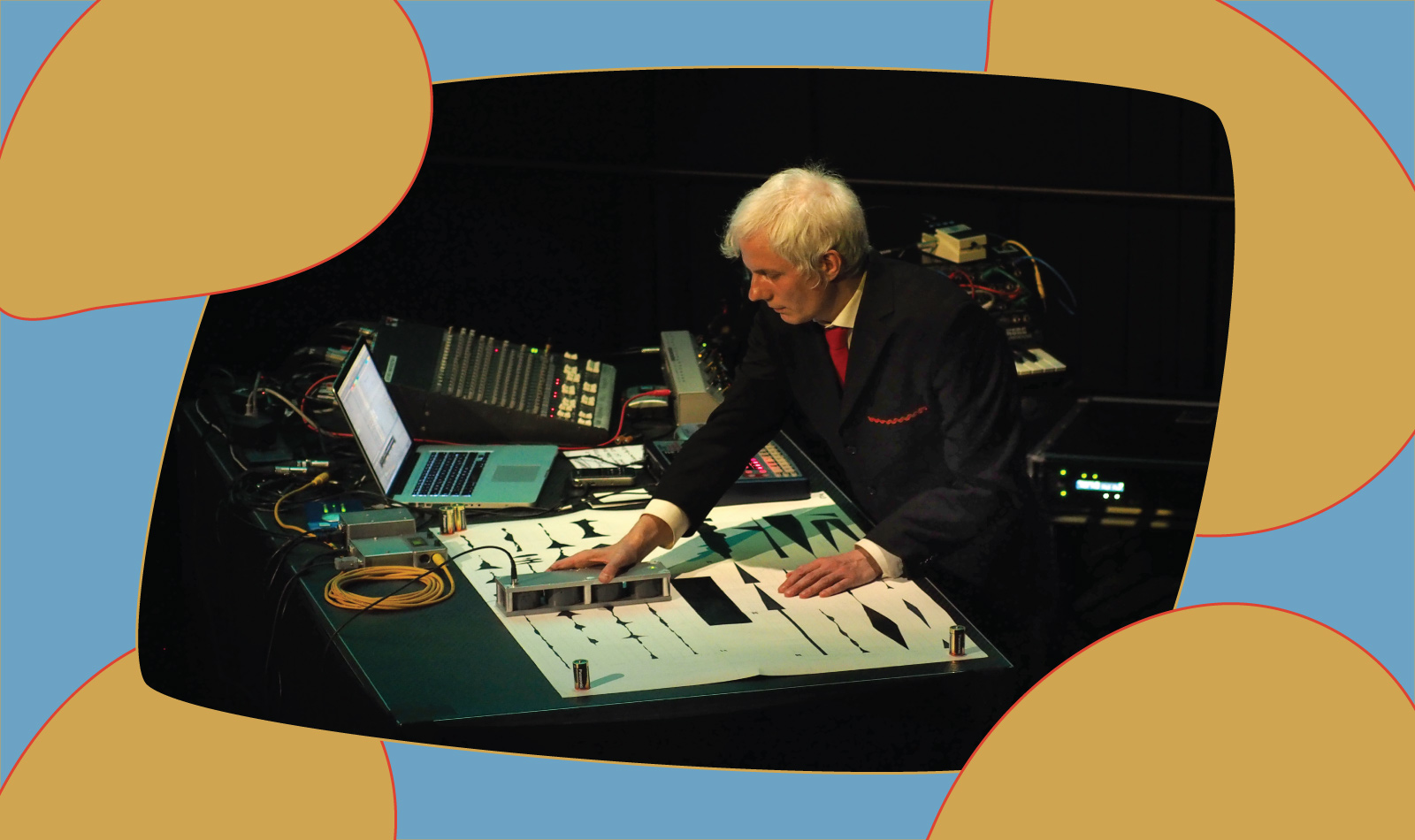 A longtime experimentalist whose career stretches over four decades, Felix Kubin is hard to pin down. Born in Hamburg in 1969, Kubin has been making music since childhood. Between kosmische pop; abstract industrial pieces; radio plays; film and theater music; working with jazz big bands and contemporary ensembles; and devising new music-making machines, Kubin is an omnivorous creator. "I'm always jumping in-between the chairs," he says. "I like to confuse people and to surprise people and to surprise myself."
Take Kubin's 1992 media experiment Liedertafel Margot Honecker and its related political party KED (Kommunistische Einheitspartei Deutschlands, or "Communist Unity Party of Germany"). A self-described "dada-communist singing group," they released two EPs of earnest utopian propagandistic anthems about things like building a strong economy or supporting collective farming complete with films, speeches, flyers, and TV appearances. One of their campaigns during the Hamburg elections was so confusing it got two members arrested. Kubin put a halt to the experiment in '94.
This attitude has also led to works like "Gameboy Renaissance #1" and "Gameboy Renaissance #2," for chamber orchestra and the Game Boy itself, using a nanoloop program invented by Hamburg artist Oliver Wittchow. "It reminds me of the strictness of Renaissance music, music at the time of Bach or before, which was very strict in the timing, very strict in dynamics, [and performed at] mostly one volume," Kubin says.
The piece was so successful in contemporary classical circles that Polish percussion duo Miłosz Pękala and Magda Kordylasińska added it to their repertoire. "They would play a Xenakis piece and then this 8-bit music. It somehow doesn't fit really into the format, this presentation, but that's exactly what I find interesting," Kubin says.
Despite his use of imagery and instruments that point towards bygone eras, the Kubin universe is not broadly nostalgic, but a unique constellation of often-overlapping personal mythologies shaped by his childhood experiences. His work is deeply rooted in the Weimar Republic tradition of sardonic humor and Dadaist shenanigans, and coated in a layer of '60s Space Age pop and a longing for the cultures of the former Soviet Eastern Bloc, elements he constantly revisits. "I was always interested in Eastern Europe," he says. "I loved to see [Eastern European] films on the East German TV channel when I was at my grandmother's place, because for some reason we were able to receive it there."
Radio was also a major childhood influence, with devices playing in multiple rooms at the same time. "It was like a sound installation," he once told Secret Thirteen. "A radio kitchen, a radio bathroom, a radio living room, a radio bedroom, and sometimes a radio cellar. Our house was radiating!"
Especially fond of plays and recordings of fairy tales, his favorite was a particularly not-PG tape of Bram Stoker's Dracula. "Later on they exchanged the music—some copyright issues—although especially this one was just amazing," he says. "It was made for kids but it was pretty scary and realistic and erotic, also due to the fantastic actors." These experiences would lead Kubin to start composing his own radio plays in the German tradition of Hörspiele, a kind of high-budget experimental radio drama, which offered him both artistic freedom and financial stability, the first being The Syndicate of Counter-noise, "an imagined international secret organization of people who create disturbances in public life and confuse people with noise and displaced sound sources," in 2001.
Kubin got his first electronic organ at the age of eight, and the first songs he learned were "tunes that were like '60s cheesy pop transcribed for organ." A fast learner, he composed his first piece at age nine. By age eleven, he'd outgrown his organ and was looking for an upgrade. The brother of a schoolmate had randomly bought a Korg MS-20 synthesizer and decided to sell it to the family; Kubin's father gifted it to him in particular. "I had no idea that it was not an instrument like the organ that has only presets, but that it is a completely open system. The Korg is a wild beast," he says.
The Korg soon became somewhat less of an instrument to Kubin, and more an extension of himself. Not having a sequencer at the time, he had to know all the movements by heart, performing with machine-like precision. The MS-20 also holds sentimental value for Kubin, since his father was the one to give it to him. An artistically-inclined atomic physicist, Kubin's father, who died suddenly and before his time in 2004, looms large in his musical work. His father's profession also led to Kubin's almost compulsive fascination with atomic imagery, from cover art to stage clothes. "That's why I'm so connected to all these atom models and molecules and the microscopic world," he says. In the late '90s, performing with the MS-20— a "dinosaur" synthesizer at the time—while his contemporaries worked with laptops, would solidify his eccentric music persona. The MS-20 is also the star of a 2016 performance piece featuring 20 such synths in Ghent, Belgium, with students from the Luca School of Arts.
After the pop experiments of his pre-teen and teenage years, which were influenced by German New Wave bands such as Der Plan, D.A.F., Kraftwerk, Liaisons Dangereuses, Holger Hiller/Palais Schaumburg, and Die Tödliche Doris, Kubin turned towards more abstract music in 1987 in the group Klangkrieg, with Tim Buhre. "I teamed up with another guy from my school who always dressed in black and was really into dark stuff like Coil and Zoviet France and existentialist literature and films," he says. Despite the group's dark, more aggressive sonic palette, their releases were conceptual with humorous undertones, exploring the "the human voice cut into pieces sometimes as small as little grains" or "fluids and things that go through drains and pipes including gas".
A meeting with Polish filmmaker Mariola Brillowska in 1993 helped Kubin change course yet again. "I started to rediscover my interest for weird, playful pop music [when] she asked me to make some music for her films," he says. Their collaboration resulted in the excellent Filmmusik, also the first release on Kubin's newly-created Gagarin Records imprint, named after the Russian cosmonaut.
Kubin continues to make music for film and stage while also creating a new radio play almost every year and trying to find exciting new collaborations across media. One of his latest projects involves a live soundtrack to the flicker film Dragonflies with birds and snake by German artist Wolfgang Lehmann, created with Kubin's Lichtscanner device. He is also preparing a new invention called the Mechatronikon, which triggers motors via CV/MIDI control. While both of these interfaces were Kubin's ideas, they were designed and built by Hamburg engineer Lars Vaupel.
"I don't create friends and enemies between the different disciplines," Kubin says. He has a genuine love for both high and low cultures, often merging the two to surprising results, as the selection of albums below demonstrates.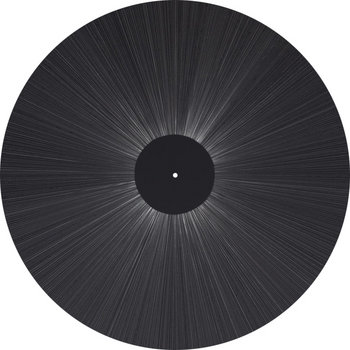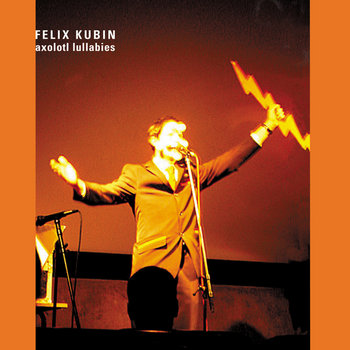 .
00:10 / 00:58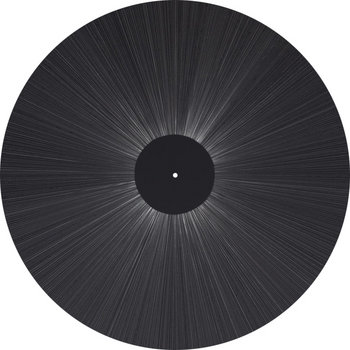 Merch for this release:
Vinyl LP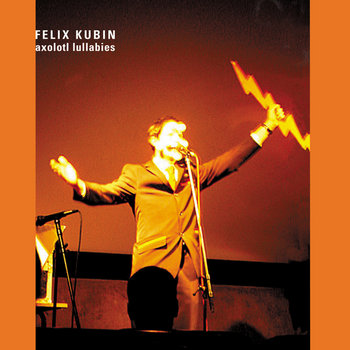 A compilation album, Axolotl Lullabies is a good introduction to the Kubinverse. It sets chaotic-yet-melodic instrumental synth pieces like the rapidly shifting "Ich träume nur in Super-8" alongside Dadaist pop songs. A good example of the latter, "Menstruation Glamour" features lines like "You are the sprinkle of my menstruation glamour/ You are the apple of my eyeball salad/ Hey, mermaid of the inkblot/ Black pigeons are following you," sung over a wonky four-on-the-floor beat, perfectly embodying Kubin's surrealist humor and romantic spirit.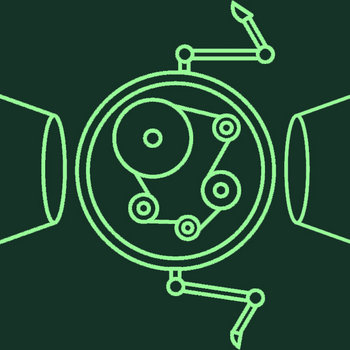 .
00:10 / 00:58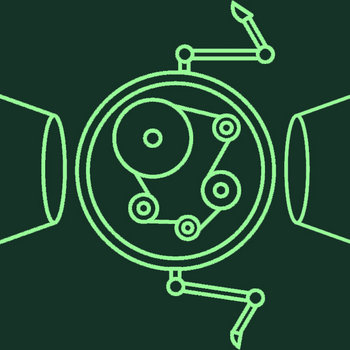 Zemsta Plutona is Kubin at the pinnacle of his playful pop mode, finally released on Gagarin after several failed record deals. Kubin had been touring the tracks for years prior to the release, performing the synth-punk love story "Lightning strikes" with dedicated neon pink cardboard cutout props. The atomic imagery inspired by his father features in "Atomium Vertigo," a dark, warbling French-language track dedicated to the iconic Belgian building; the cover photo was shot there, and Kubin had celebrated his 40th birthday there as well. The album moves between uptempo library music ("Nachts im Park") and slithering EBM pieces ("Der Kaiser ist gestorben"), with oddities like the story of "an electric fish that cleans swimmers in a pool with ultrasonic sound"—sung from the fish's perspective, of course—sandwiched in-between.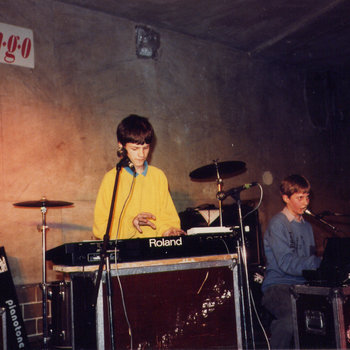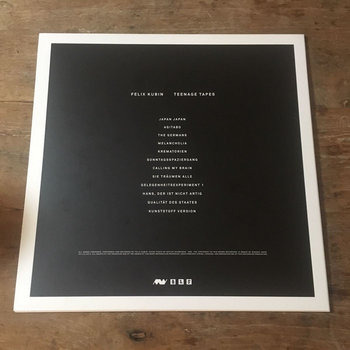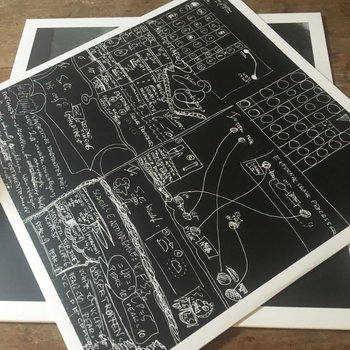 .
00:10 / 00:58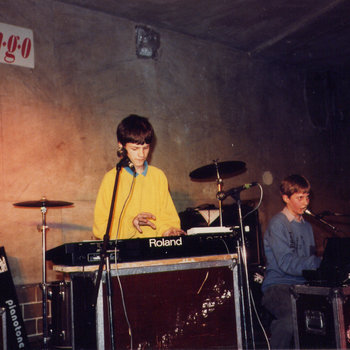 Merch for this release:
Vinyl LP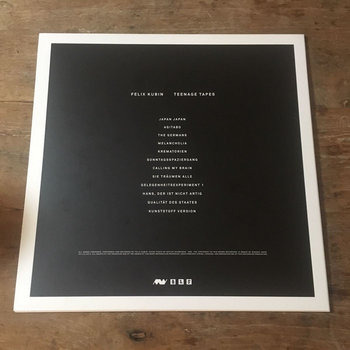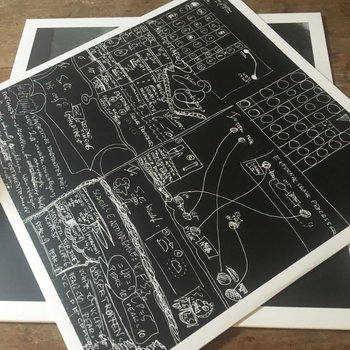 The Teenage Tapes presents some of Kubin's early recordings, made when he was between the ages of 11 and 15. After starting to work with the Korg MS-20, getting a four-track tape recorder advanced his practice further. "With the four-track machine I could start to record my stuff like Jean-Michel Jarre, but I was much more influenced by the German New Wave and experimental pop music," he says. "At the time, Germany was one of the most interesting countries in Europe because people with no contact with the music industry were just able to record stuff and either release it on tapes or on newfound independent labels. In a way, I was very lucky to just be able to use all these new production means that came up and I started just very early to work with them." Tracks like "Japan Japan," with its kinetic drums, robotic vocal incantations, and absurdist word-association, or "Krematorien," a nebulous synth tapestry punctuated by teen Kubin's high-pitched singing, could easily fit in alongside the D.A.F. discography.
In 2005, Kubin wanted to return to his '90s experimental period and decided to explore working with contemporary classical musicians. "I saw a big potential there to explore not only electronic sounds but also acoustic sounds and to let them overlap and also sample acoustic stuff that I notated and double it with real instruments," he says. Echohaus, recorded with contemporary chamber group, ensemble Intégrales, for whom he's been composing on commission, is as much a sound art experiment as a contemporary classical album. Kubin's concept for the piece was to create an immersive sound installation where each musician would perform and be recorded in a separate room of a former Hamburg squat. Some pieces feel claustrophobic, with pounding drums filling up the entire headspace as a distant violin wails like a disembodied voice ("Die sanfte Welt der Ruhestörung"), while other play with various overlapping instruments in a slowly unfolding musique concrète soundscape ("Schwarzer Fluss").
.
00:10 / 00:58
Kubin's reputation as a composer for film and theater music only continues to grow. This collection emphasizes his longtime love for Eastern Europe, showcasing several pieces for Polish director Robert Florczak's Makbet Remix (based on William Shakespeare's "Macbeth"). In the tracks featuring Polish vocals, the voice doubles as a compositional element, like the haunting cry in "Krew" that creates the rhythmic backdrop of the short but poignant piece, or the determined monologue in "Sztylet" that marks the culminating point in the dramatic buildup of synth and drums. "Somnambule," for Anke Feuchtenberger's animated short film, creates an entire universe from sighs, steps, and ambient field recordings, interrupted by dreamy glockenspiel interludes.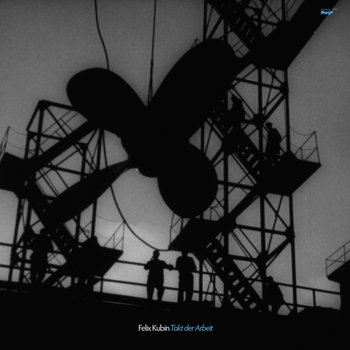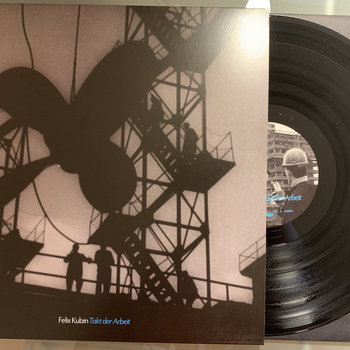 .
00:10 / 00:58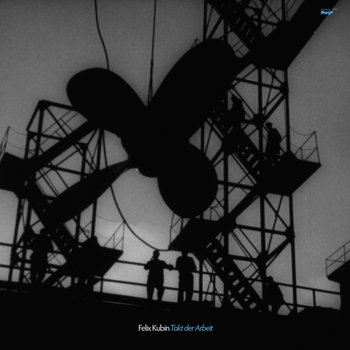 Merch for this release:
Vinyl LP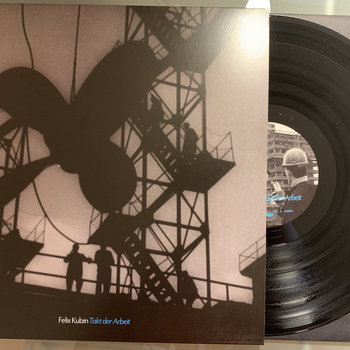 Another example of Kubin's film music work, Takt der Arbeit is a conceptual deconstruction of the idea of work itself, taking cues from industrial and informational films. Together with percussionists Miłosz Pękala, Magdalena Kordylasińska, and Hubert Zemler, Kubin imagines new patterns from the rhythms of the NDR das neue Werk (North German Radio) tape archives. "Musik für neue Büromaschinen" opens with the Windows start-up sound, constructing a melody from mouse clicking, fax machines, and landlines ringing as large drums and other percussive elements join in. "Martial Arts" samples marching band tunes before descending into a syncopated, dissonant melody and the moody, aquatic synth "Uhren" brings to mind Kubin's early experiments.