LISTS
Essential Releases: Electro-Soul, Afro-Jazz, Thundering Techno and More
By Bandcamp Daily Staff · August 28, 2020
Welcome to Essential Releases, our weekly roundup of the albums that we can't stop playing, and that we think you need to hear.
The Foreign Exchange
Connected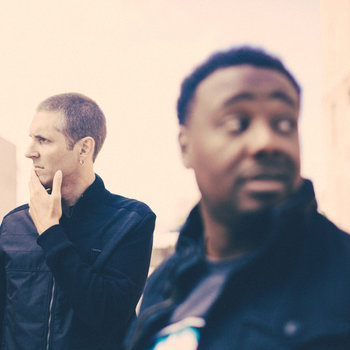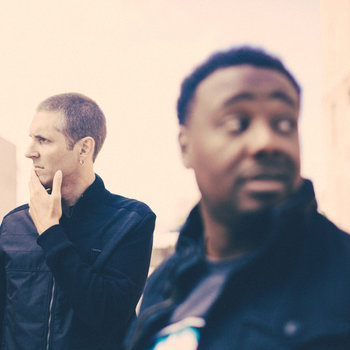 Merch for this release:
2 x Vinyl LP, Compact Disc (CD)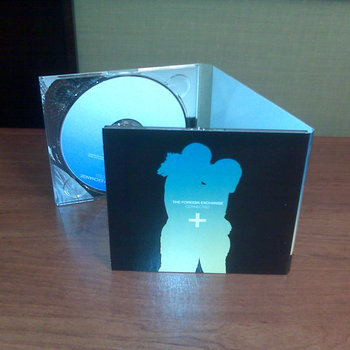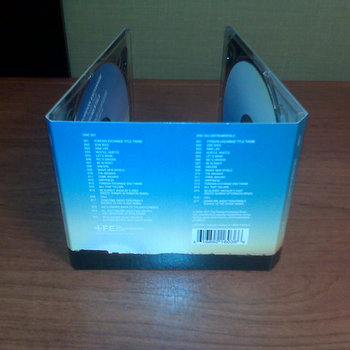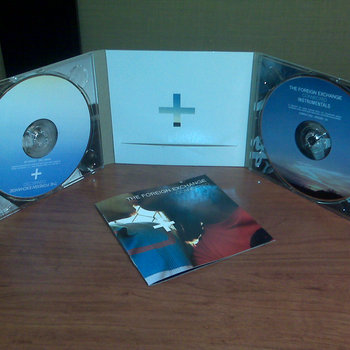 Sixteen years ago, Phonte and Nicolay broke the internet—sorta. Back then, it was rare for musicians to trade files over the web and create an album without having seen each other. But that's just what they did for Connected, their debut album as The Foreign Exchange. The idea materialized on Okayplayer. "I was on the message board talking about music with like-minded folks, and Phonte was one of the people I'd find in the same discussions, usually," Nicolay once said. After posting a few beats online, Phonte emailed him about working together. Phonte was in the midst of his first run with North Carolina rap group Little Brother, whose debut album, The Listening, was lauded in underground circles. Nicolay, from the Netherlands, was a relatively obscure producer who specialized in sleek electro-soul and hip-hop. Connected was a creative left turn for Phonte; fans were used to hearing him rhyme over 9th Wonder's soul-sampling boom-bap. Yet the two fit naturally; Phonte's smooth delivery was the perfect match for Nicolay's delicate beats. It's not like Phonte wasn't rapping; "The Answer" was a quick-fire assault on second-rate MCs: "I'll be glad to proofread ya rhymes if you wanna step with us / Serve your whole team with a run-on death sentence." Through two-stepping songs like "Let's Move," "Nic's Groove" and "Sincere," Connected showed his festive side and put his singing voice on full display, an approach they'd double-down on for 2008's exquisite Leave It All Behind. Though they'd release three more studio albums, each with its own unique sound and theme, Connected launched the +FE Sound and birthed a son or two.
Natalie Gardiner
6
Natalie Gardiner's 6 is a short and sweet trip down memory lane. The Swedish soul singer has released a slate of succinct EPs this year with 6 being the third installment. The fabric of 6 is made up of old-school, neo-soul vibes. That is most evident on the nostalgia driven "Back In 92, 93," where Gardiner fondly remembers a bygone era with an old friend: "Remember when we used to run these streets, back in 92, 93," she sings. The slow and sensual opener, "Forever" sounds like it would be at home on Jill Scott's 2000 debut album. Gardiner seems to be aiming for the essence of that era of millennium neo-soul and she hits all the right notes seamlessly. The funky closing song, "Saturday Saturday" ends the album on a slightly upbeat note with lyrics about looking forward to the impending weekend. Natalie Gardiner's music scratches an itch for those wanting to tune in and zone out to nostalgic heavy soul.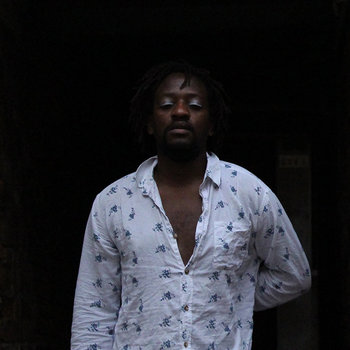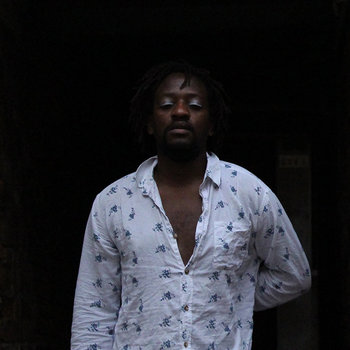 One of the most exciting and beautiful jazz debuts I've heard this year, Vee Mukarati's Vital Signs brings the traditional folk music of his native Zimbabwe together with a panoply of Afro-pop influences from the last six or so decades—and, of course, contemporary jazz. African folk music is of course at the root of jazz and blues, and Mukarati—saxophonist, producer, composer, and vocalist possessed of a truly lovely, rich baritone—clearly has the ear of a musical historian, able to loop all of these influences together so that they sound seamless, a sound out of time. Over complex time signatures and polyrhythms, he sings in English and Shona of freedom and death, justice and injustice, hope and fear. (Mukarati currently resides in Geneva, Switzerland, and his own migrant experience has, as notes on his Bandcamp page elaborate, informed his lyrics.) Some of my favorite saxophonists coax the strangest, most raw noises from their instrument; Mukarati, in contrast, unfurls his sax lines like ribbons. While it is gorgeously silken in places, Vital Signs isn't the kind of toothless "smooth jazz" common to the elevator lobbies and dentists' offices of the '80s and '90s; instead, it bubbles with all of the nuance and challenge and passion of modern life. It's just a testament to Mukarati's artistic vision and ability that he's able to pull it all together so elegantly.
As the world mourns the death of Riley Gale, Power Trip vocalist and one of the greatest metal singers of all time, it's easy—and natural—to focus on the void left by his absence. If you've listened to the Dallas thrash metal outfit, even in passing, then you already know the gravity of who we've lost. A once-in-a-generation force of nature with the voice of a slasher flick antagonist and a heart of gold, Gale took the hellscapes surrounding him—from petty infighting and scene bullies, to the issues facing the world at large, to the earsplitting, unconquerable nature of thrash metal itself—and channeled the rage into music that was not only badass, but universal and lasting. The only thing that comforts me in the wake of this loss is the knowledge that Gale's power will never fade, so long as people continue to bang their heads and pass the music on. That we'll never get to experience the magic in person again, makes Live in Seattle 05.28.18 painful to listen to at times, like a tragic case of deja vu. Still, I can't think of a more appropriate send-off, aside from donating to Dallas Hope Charities, as Gale's family has requested. Rest in Power, Riley. The pit will never feel the same without you.
Merch for this release:
Cassette, T-Shirt/Apparel,
For a genre defined almost solely through its opposition to basic music norms, contemporary post-rock can sound surprisingly same-old same-old. Twenty years on from Lift Your Skinny Fists like Antennas to Heaven, a lot of groups simply go through the motions: slow drips of reverb-soaked guitar, electronics layered over brass or woodwinds, sublime textures colliding like tectonic plates. It's refreshing, then, to come across Ramper, from Granada, Spain, who put a cozy, colorful spin on the old cathartic standard. The six songs making up last March's Nuestros mejores deseos run long, sustained by dynamic versatility that keeps the freak-outs feeling fresh, even as they're occasionally telegraphed by their broader arrangements. Whenever there's an extended stretch of calm, a storm is bound to follow. But their madness takes so many forms—sludge-doom eruptions on "Amalola", avant-jazz detours on the title track, shoegaze on "Murga"—that even the inevitable feels unpredictable. In other words, they know the secret to making great post-rock, and longform compositions in general: balancing the attention form and scale listeners expect, with the subtlety and emotional depth that makes them impossible to forget.
Merch for this release:
7" Vinyl, Button/Pin/Patch, Cassette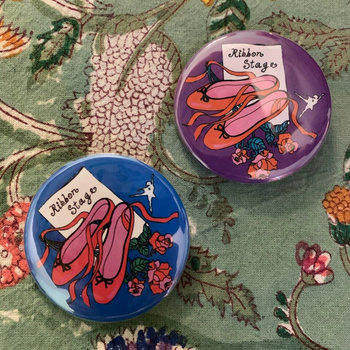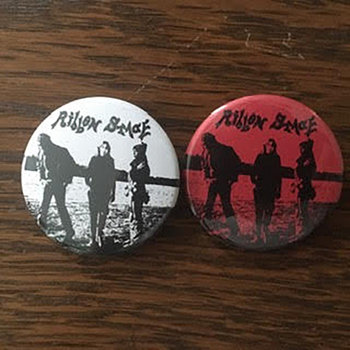 Okay, so maybe believing that genres mean anything is considered passé these days, but I will forever insist that indie pop is, in fact, a genre with distinct sonic markers and historical context that signifies something more than just "pop music" that is "independent." If you already know what I mean and agree, hit play on New York trio Ribbon Stage's My Favorite Shrine to be instantly transported back to the days of your misspent youth when you would devour every issue of NME and Melody Maker while pretending that you did no such thing. For everyone else, Ribbon Stage's dry, noisy jangle-pop is a perfect introduction to the shambling beginnings of indie pop, circa 1986-1989 or so, when kids in sweaters decided that punk was cool, but so were the Byrds. And thus, by marrying the contrarian attitude of the former with the sunny melodicism of the latter, they created a genre that still feels defiantly anti-commercial when little else does. Lo-fi, lovelorn, and aglow with the evergreen DIY spirit that even quarantine can't dim, My Favorite Shrine packs a lot of happy punch in less than 10 minutes and it's out on K Records, too. Consider it homework, kids.
Merch for this release:
2 x Vinyl LP, Compact Disc (CD)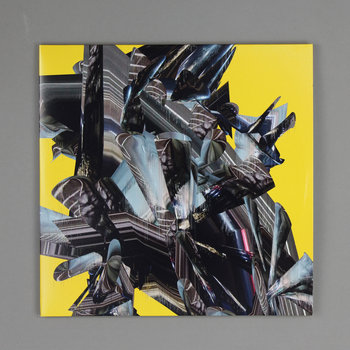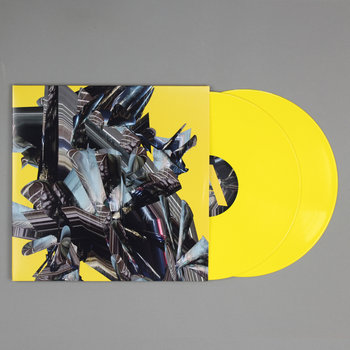 Alterity is a riotous, globe-spanning, 15-track club music compilation whose cartwheeling percussion, short-circuiting synths, and generally punishing sonics fall squarely in line with the aesthetics of the label that released it: the defiantly progressive UK-based imprint Houndstooth. The label has established a reputation for hanging out on the outer reaches of electronic music, but with Alterity, they've made their refusal to sink into homogeneity a lodestar. The compilation features a cast producers from all over the world—Shanghai, Iraq, Amsterdam, L.A., Lisbon, Tunisia, the list goes on—stacked together in a way that showcases the stunning breadth of global club, while also subtly gesturing toward the qualities that bind them all together. To put it another way: The songs on Alterity don't sound alike, but they sound like they belong together. 33EMYBW, from Shanghai, kicks the door open with "Medical Fodder," a track built around a ping-ponging bass synth melody that gets blown apart by depth-charge percussion and wild vocal snatches; Lisbon's DRVGジラ opens "Funeral Flowers" with a thunderstorm of gothy synths, teasing an industrial banger before divebombing into a song that sounds like over-caffeinated Europop; the brilliant Tunisian producer Deena Abdelwahed delivers a percussion-heavy track that smashes a baile funk beat into shards, suctioning them all up with snakelike electronics; and the aptly named "Suspiria," from Sydney's Core Self, is a palpitating blast of humanoid techno made for late-night graveyard raves. What binds them all together is the focus on the beat: rhythm is front and center in all of the tracks, sometimes obscuring the melodies entirely, sometimes racing alongside them like thoroughbreds at a racetrack. Alterity is the sound of club music circa now—a compilation that recognizes that great music is borderless, and that encourages the intrepid to dive in and discover.