LISTS
Ecuador: An Alt-Pop Oasis At The World's Center
By Richard Villegas · Illustration by Megan Du · February 07, 2023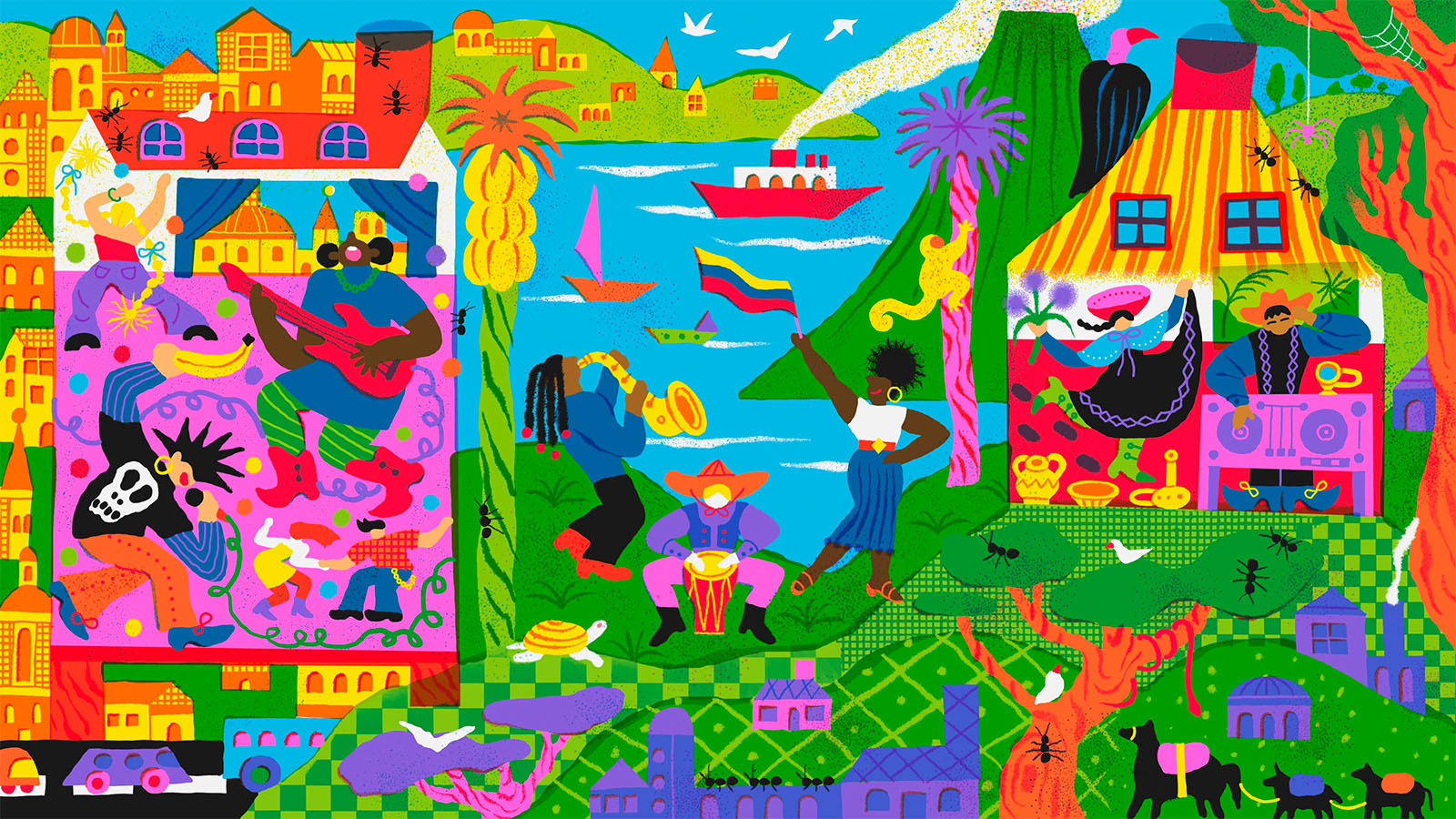 Ecuador is like a pocket Earth. The cinematic descent from Quito's chilly, breath-defying altitudes through the rolling clouds of Cuenca, and into Guayaquil's humid tropical bay is nothing short of surreal, but also an excellent barometer for studying the country's rich multiculturality. While about 70% of Ecuador's population identifies as mestizo (a mix of white and indigenous heritage common throughout Latin America), the native Kichwa people have kept alive ancestral traditions of music, art, cuisine, and medicine centuries after brutal Spanish colonization. Over on the northern coast, you'll find thriving Afro-Ecuadorian enclaves in the Province of Esmeraldas and the Chota Valley, which share folklore and abolitionist history with Colombia's Black Pacific communities since long before national borders were drawn. On and on, from the Montubio people of the southern coast to the Waorani of the Amazonian rain forest, Ecuador's diverse ethnic and cultural makeup is also directly reflected in its vibrant musical canon.
It should come as no surprise that cumbia—the musical lingua franca of Latin America—reigns supreme in Ecuador, most significantly championed by composer and synth trailblazer Polibio Mayorga starting in the late 1960s. Chicha, San Juanito, guitar trios, and many other traditional rhythms also remain popular, exhaustively cataloged in recent years by electronic producer Quixosis through multiple compilations released via his family imprint CAIFE and the UK's Honest Jon's Records. Rock music would find its countercultural footing in the 1970s, kicking open doors for waves of metal, electronic, and pop music over subsequent decades. But even into the 2020s, when a thrilling, boundary-pushing alt-pop scene is flourishing around the country, Ecuadorian music remains a mystery to people within, as well as beyond, its borders.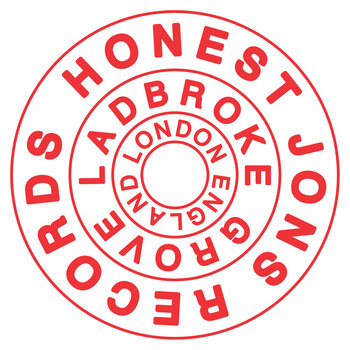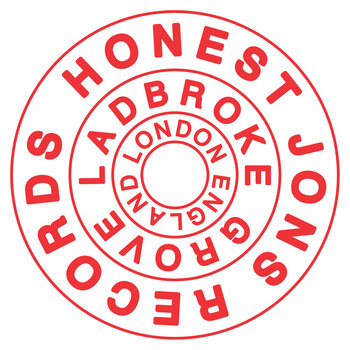 Merch for this release:
2 x Vinyl LP
"There's a mindset that our country doesn't really exist to the rest of the world," says Juan Pablo Viteri, a professor at the Universidad San Francisco de Quito and director of audiovisual production at Radio Cocoa, Ecuador's foremost independent music outlet. Originally conceived as online college radio in 2009, the project quickly snowballed into an essential platform for homegrown talent, now encompassing editorial blog content, a stacked YouTube channel, multiple zines, and events. "People [in the Global North] often think Ecuador is in Africa because we have a namesake in Equatorial Guinea, or perhaps because our football team is mostly Black," he adds. "But we're also partially to blame for this ignorance by not taking agency over our culture, or really, cultures. I've focused on Ecuadorian music all these years because it responds to that feeling of non-existence."
Viteri cites the Jorge Enrique Adoum poem "Yo me fui con tu nombre por la tierra," which opens with the phrase "Nadie sabe dónde queda mi país" (or "Nobody knows where my country is located"); a lament of obscurity that would be furiously echoed by rap group Mugre Sur on their hit single "Asnos Caso." Despite Ecuador's romantic coordinates at the center of the world, limited economic access keeps the region's cultural hubs like Bogotá and Buenos Aires distant, not to mention neutralizing most northbound ambitions. Viteri highlights the efforts of rockers dating back to the '70s, many of whom found a means of survival by banding together and purpose in political activism.
"The origins of Ecuador's underground scene are deeply political," he says. "While Argentina and Mexico had bands playing on MTV, our rockers and metalheads were having showdowns with the police. The early days of rock and metal in Ecuador were directly connected to protest, often singing about political prisoners or disappeared people. The police would publicly cut their hair, not only because long hair was considered immoral, but as an attack on indigenous pride."
Some of Ecuador's earliest rock pioneers include trova singer Jaime "El Chamo" Guevara, a seminal voice of protest music, and satirist/performance artist Pancho Jaime, who'd ultimately be killed for his lampooning of the government throughout the '70s and '80s. By the time the 1990s came around, the era of Rock en Español was in full swing, transforming bands into pop stars and their songs into more accessible fare. Sobrepeso, Cruks en Karnak, and Sal y Mileto bridged the gap between Ecuadorian rock's heavier roots and the more melodic, experimental instincts of new millennium breakouts Mamá Vudú, La Grupa, and Can Can. Devoted fan bases were also cultivated in metal and punk circles, where Descomunal, El Retorno de Exxon Valdez, Juana La Loca, and more recently Minipony, swung from the rafters and gleefully challenged the status quo.
Over the past 15 years, the more restrictive paradigms of genre and geography have been shattered in no small part due to the advent of the internet and access to new promotional tools such as social media and streaming services. Indie rock troubadours Da Pawn, Alkaloides, MarleyMuerto, and La Madre Tirana have rallied loyal audiences at home and abroad, while Cometa Sucre charged into the scene with gravelly garage, and La Máquina Camaleón's Felipe Lizarzaburu hedged his bets on catchy pop hooks. Goth and darkwave also found champions in tropi-vampires Tayos Tayos Tayos, as well as husband and wife team Sexores, who've taken their feedback-driven tunes to Mexico and Russia.
The torch of protest is now carried by Ecuador's hip-hop community, where Guanaco stokes civil disobedience over traditional Andean instrumentation—both solo and with his band Sudakaya—and rookie MCs like La MafiAndina inject classic boom-bap with tales of rural resilience. The local hip-hop scene also paved the way for more playful detours into trap (André Farra), reggae (Ganjah Roots), and even reggaetón (Carlos Cortez, Midfug).
Ecuadorian electronic music found a superstar in Nicola Cruz, whose hypnotic productions have gone global, while underground scientists Smol.Robots, elconx, bondzú, and visionary label +ambién, stretch genre margins with ambient, drone, and field recordings. Dance music has also ushered a sweeping roots revival, where Swing Original Monks amalgamate the freewheeling sounds of the countryside and folktronica supergroup EVHA and rapper Mateo Kingman meld digital beats, Andean percussion, and meditations on spirituality and environmentalism.
Groups like Río Mira and Chonta Que Suena have brought greater visibility to marimba music and other underrepresented traditions of Ecuador's Afro-descendent community. And similarly, singer/songwriters Mariela Condo, Tamya Morán, and chicha YouTube sensation Nelly Janeth are gracing international audiences with delicate Kichwa storytelling. The electronic field has also amplified the means of Kichwa expression, where artists such as Mala Fama and Humazapas are challenging the notion that honoring ancestral customs means they are stuck in the past.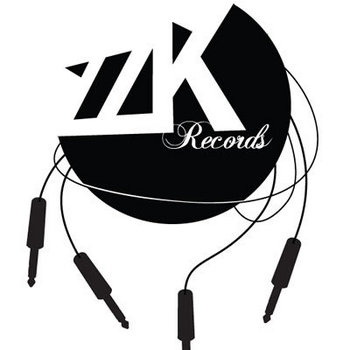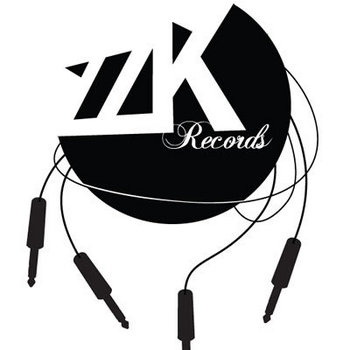 "Our music responds to the territory," says Jesus Bonilla, leader of Humazapas, a traditional Kichwa music and dance ensemble from the city of Cotacachi. "Most Kichwa communities are agricultural, so music is part of rituals and festivities meant to connect with the land and the spirit realm. We've been learning, reinterpreting songs that have been passed down, and now we're creating original compositions that will hopefully become part of the Kichwa canon."
Humazapas have been performing and organizing events for a decade, even launching the Turu Uku Festival in 2018, where music, dance, muralism, poetry, and more converge in benefit of the community. They've also been featured on numerous experimental productions from Cruzloma, Isla Saturno, and Alex Alvear & Wañukta Tonic, with the group's anticipated debut album slated for release via ZZK later this year. Bonilla highlights the importance of writing and recording their own work instead of depending on third parties from outside of the community, as keeping control over their voices and narrative prevents distortion.
"We're not total traditionalists, but we are presenting work that will allow us to be seen how we want to be seen," he says. "I may not be dressed in traditional garb or speaking to you in my mother tongue, but we perform our music as we are. Kichwas live in modernity and are active in society. Yes, we perform traditional music of the Andes, but we also listen to hip-hop, rock, and reggae and are present at festivals and other modern spaces."
Within the musical and cultural melting pot that is Ecuador, fascinating hybrids and groundbreaking studio experiments are ushering in a new age for independent music. All signs point to shimmering alt-pop as the next major chapter for the local underground, with scenes in Quito, Guayaquil, Cuenca, Ibarra, and even artists in the diaspora, finding fresh inspiration everywhere from Lady Gaga to video games and Y2K nostalgia. With sights set on a resplendent future, here are 10 artists paving the way for Ecuadorian alt-pop.
---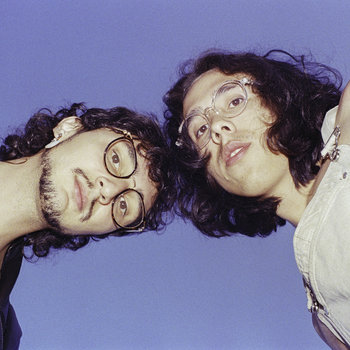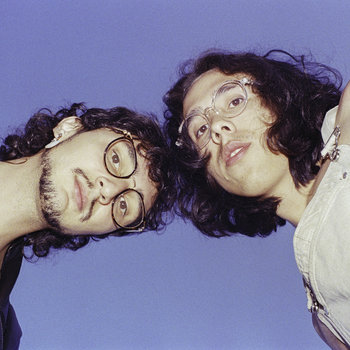 Over the past decade, Lolabúm has grown into one of the brightest examples of how rock bands are evolving into boundary-pushing pop machines. While their 2016 debut El Cielo adhered to a more traditional rock format, atmospheric 2018 follow-up Tristes Trópicos produced introspective earworms such as "El Ecuador" and "Lágrima." Led by adventurous singer/songwriter Pedro Bonfim, the band delved into hip-hop and house on subsequent records Verte antes de fin de año and O clarividencia. Ahead of releasing their fifth studio album Muchachito Roto, Lolabúm once more showcase their thrilling unpredictability by dipping into garage and vaporwave on singles "Salgo en la tele" and "Nidi."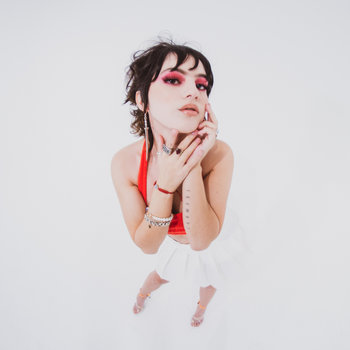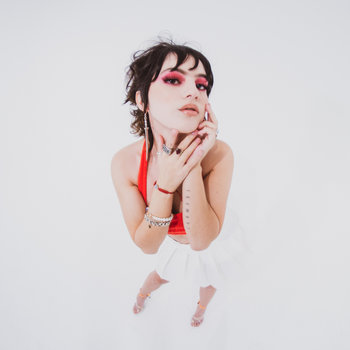 With the stage presence of a bonafide pop star, Neoma has been captivating fans since 2017 with glossy releases that candidly delve into femininity and sexuality. Born in New Jersey and raised in Cuenca, she broke out at 16 with rock-inflected singles "Lunares" and "Real." In 2018 she relocated again, this time heading to Denver, Colorado with her producer Danny Pauta, where they launched Soundbreaker Records and Neoma's debut LP Real shortly after. But it was her 2022 follow-up Hyperreal that cemented the dynamic ingénue as a household name, bolstered by rapturous, bilingual bangers "FIXXIÓN" and "Don't Call Me Again," followed by a run of sold-out shows in Ecuador and Colombia. Neoma is part of a thriving Ecuadorian diaspora that also includes Helado Negro, Elia Ezker, and Riobamba, all of whom bring unique South American sensibilities to the global stage.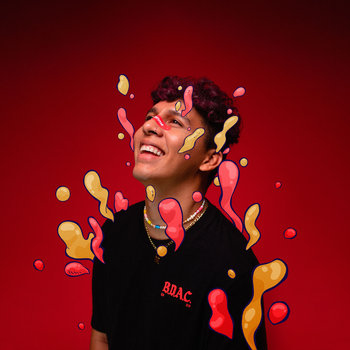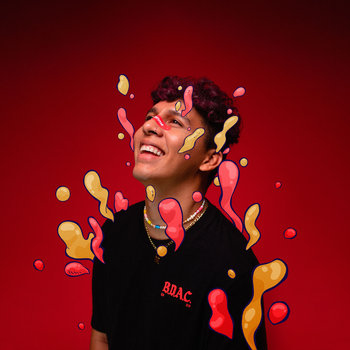 Merch for this release:
T-Shirt/Shirt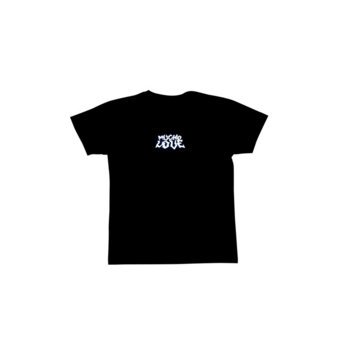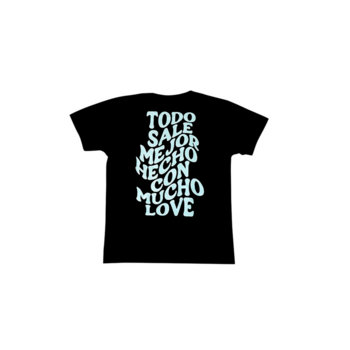 Yordan Castro is a man about his hustle. The rising Guayaquil rapper cut his teeth in freestyle circles while still in high school, steadily developing a smoldering flow and loyal following that led him to open for Spanish sensation C. Tangana during one of his first Latin American tours. By 2019 Castro had organized the first edition of Enigmv Fest, a crucial platform for Guayaquil's underground hip-hop and experimental scene. He soon caught the attention of local trap and alt-rap luminary André Farra, as well as studio whiz kids BLĀCIO and Kevin The Producer, who pushed Castro to expand his sonic palette with R&B and baile funk. Spend some time with his excellent 2021 full-length Mucho Love, an inspired blend of ass-shaking trap and lo-fi garage encapsulated by euphoric singles "Superenme" and "Cayendo Parriba."
LaTorre's Andean electropop began gaining steam in 2018 with baroque singles that refracted Ecuadorian musical traditions through a prism of chamber pop and electronic futurism. Prior to taking up the mantle of LaTorre, Renata Nieto made waves as the in-house diva at EVHA, where she met her ongoing production partner xužu. 2021's Reencarnaciones LP showcased her exquisite vocal gymnastics on dramatic cuts "Ser Eternos" and "Época Dorada." While remixes from Ecuadorian electronic duo Miel and Galician producer Baiuca expanded on her danceable potential, directly influencing LaTorre's percussive 2021 EP El Sentido de la Luz.
Cuenca's weirdest kids got their start back in 2011, subverting predictable rock grit with playful electronic flourishes and earnest songwriting that unfolds like casual conversation. The brainchild of singer/songwriter and producer Leo Espinoza, Letelefono debuted four years later with shimmering Pokémon fantasy Lapras, cultivating a delightful brand of bizarro pop that has led to crossovers with La Máquina Camaleón, Pastizales, and Lolabúm's Pedro Bonfim. The band's 2021 concept album Ω is an affecting manifesto on feeling trapped in Latin America, where economic and political precarity present constant obstacles for struggling artists yearning to reach beyond their borders. The album's crescendo comes with the emotional gut punch of "cuandoquieras.mp3" and "Meridiana," where Espinoza goes from offering comforting reassurances to venting his own laments over loved ones swept away by migration.
Merch for this release:
Book/Magazine,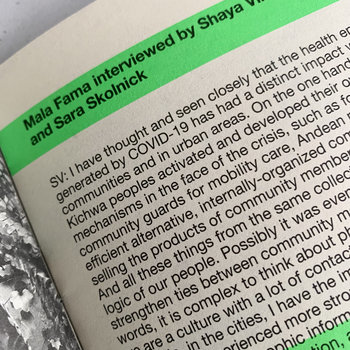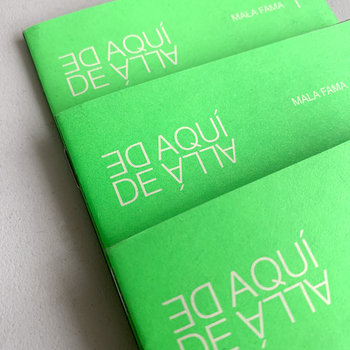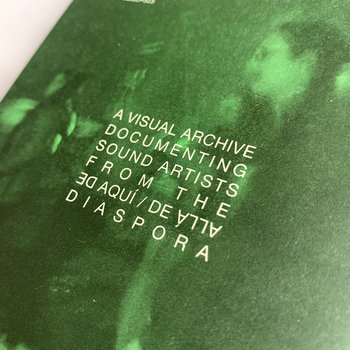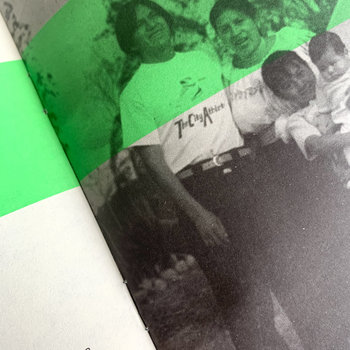 Hailing from the city of Ibarra, producer Esteban Farinango's project Mala Fama is an immersive, non-linear sound journey alchemizing Kichwa heritage, honor of ancestral lands, and even grief. His 2018 debut EP Anta is filled with samples of chants and conversations, layered over fuzzy digital beats and flourishes of Andean fiddle and pan-flutes that are both unsettling and transfixing. Mala Fama's 2022 LP Jichuska, released via New York label APOCALIPSIS, plunges deeper into matters of belonging, meditating on the relationship between geography and rhythmic muscle memory. The galloping percussion of his collaboration with Quixosis on "Gaviotas" gives way to digital heartbeats and gauzy atmospheres on "Mortaja II," while the echoing vocals of Esmeraldas cantadora Catalina Ortiz on "Danza de las Tinieblas" aim for dance floor transcendence.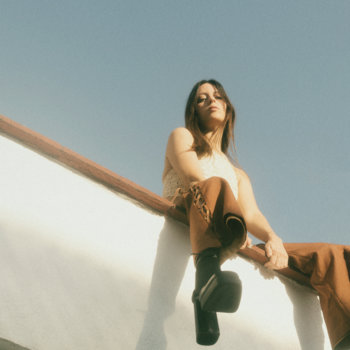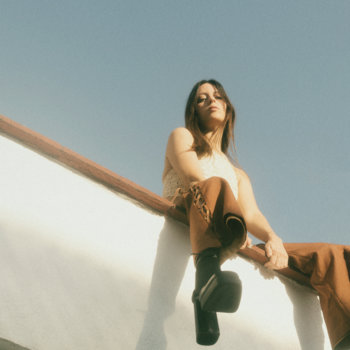 Since debuting in 2015, singer/songwriter Paola Navarrete has glided from scene to scene like an indie pop butterfly. After her time at conservatory, the Guayaquil native headed to Argentina to study film, later resettling in Quito where she intersected with future friends and collaborators such as Mauro Samaniego and La Máquina Camaleón's Felipe Lizarzaburu. Her debut album Ficción was nourished by folk songs and bolero—notably on the title track and "Los Ojazos de mi Negra"—while her 2018 follow-up Verde Fugaz embraced more assertive pop bombast. Navarrete headed to Mexico City in 2022, where she worked with superstar producer Adan Jodorowsky on her forthcoming third LP, slated for release later this year.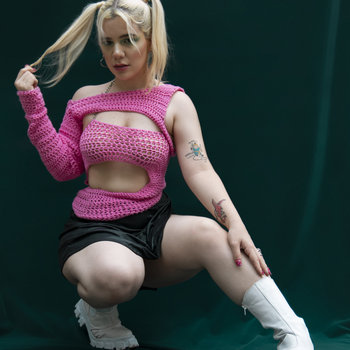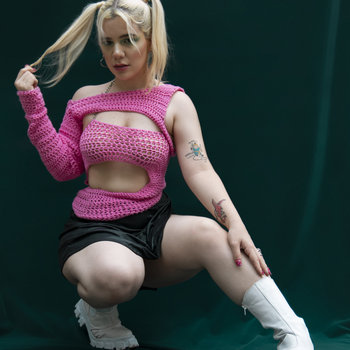 Guayaquil-based label Poli Music has snatched up some of the biggest indie names in Ecuador, boasting an all-star roster that includes Paola Navarrete, Alex Eugenio, Tripulación de Osos and more. However, the label is also betting on rising talents like Chloé Silva, who has emerged as the next promise of homegrown R&B. Her 2020 EP Too Bad was a bratty cocktail of neo-soul and lo-fi production, mostly delivered in English on cuts "Stuck On You" and "Sensitive." But Silva has remained nimble, collaborating with pop experimentalists Letelefono and Abbacook, and embracing a shift towards Spanish lyrics on the Rosero-produced "Fantasmas En Mi Cama," the first taste of her forthcoming debut LP COMMODIUM.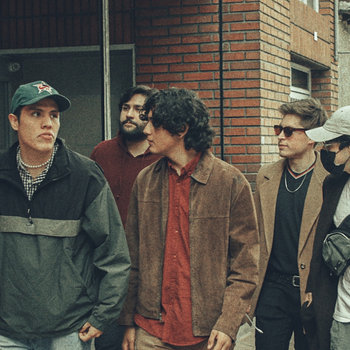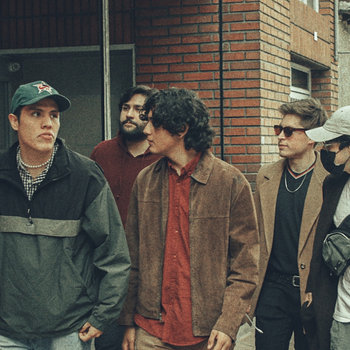 Merch for this release:
Compact Disc (CD)
Cuenca indie boys Floreana have been crafting refreshing slacker pop ever since hitting the scene in 2020. Citing broad stylistic references from The Strokes and Gorillaz, and more directly influenced by Argentine disco-pop bands Bándalos Chinos and Conociendo Rusia, Floreana pour their angsty ballads and punchy riffs into 2022 debut LP Cuadros. The opening block of "Takotsubo," "Formas," and "Sueños" dissects the pain and catharsis of a defunct romance, while shimmering cuts like "Canopus" and "Microcuento" showcase the meticulous, cinematic production of band confidant Pastizales.
The slinky alter-ego of Fernanda Bertero, Quito's Fiebre is a multidisciplinary force of nature stepping beyond music into fashion, visual art, and modern dance. Her 2021 Miel-produced LP Petróleo is a kaleidoscopic blend of R&B, trip-hop, and dembow riddims, which quickly positioned her alongside shimmering avant-pop luminaries like 1982 (diecinueve ochenta y dos) and Amantina. Bertero envisions Fiebre as a globally appealing project, writing songs in Spanish, English, and even Italian, and most recently showcasing her ferocious ambitions on throbbing EP FEROZ.