LISTS
"Eco Grime" Artists Blend Natural Sounds & Electronics to Depict a Polluted World
By Harley Oliver Brown · November 13, 2018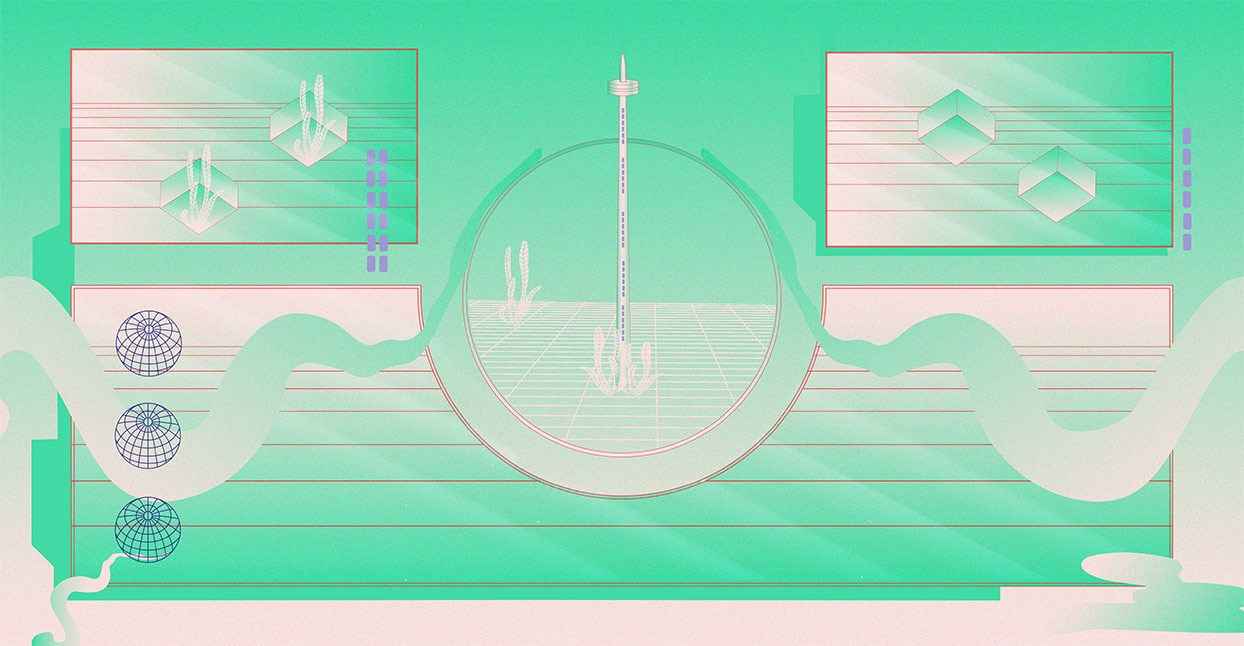 Some theories: Sometime in the still-undetermined future, animals will have evolved enough that they can survive by consuming the plastic waste that fills our oceans. An all-powerful supercomputer will rule over the Democratic People's Republic of Unified China, at one with the minds of its citizens. "Garbage theory," the idea that biological contaminants left behind by extraterrestrial visitors are actually responsible for all human life, will be proven true. And an unnamed, primordial predator will stalk its prey and wreak havoc on five continents.
These scenarios aren't plot lines from a buzzed-about dystopian TV show or conspiracy theories volleyed about in the darker corners of the internet. Instead, they've been invented by a tight-knit group of producers and labels releasing electronic music. Some of the music is club-oriented, and much of it is centered around ecological themes, casting a wary eye toward the slow but steady destruction of the environment. And the artists who are responsible for creating it—many of them on the forward-thinking netlabel Eco Futurism Corporation—have come up with a name for the genre: "eco grime." As founder Andrea IV puts it, "Eco Futurism Corporation has a single requirement—to use the sounds of nature [in our music]."
Andrea IV launched EFC and its sublabel, Bio Future Laboratory, in 2015 and 2016, inspired by the texturized, politicized computer music of producers like Holly Herndon, as well as global concepts like utopia initiative The Venus Project and the Blade Runner-inspired architecture of Gulf Futurism. Though both EFC and BFL are built around the futurist movement, the releases on BFL are generally more preoccupied with the fourth industrial revolution—blockchain technology, virtual reality, artificial intelligence, and the "Internet of Things."
Eco Futurism Corporation belongs to a thriving community of artists and labels that push the boundaries of underground club music, fostering both real-life and internet relationships in the process. Italian imprint HEEL.ZONE pairs abrasive electronics with commentary about natural life cycles; and Czech label and interdisciplinary arts space BCAA System builds "virtual worlds" where human and nonhuman or alien can coexist, writes co-founder eva01 in an email interview. The relationships are often symbiotic: Moscow's Hyperboloid Records put together an extended version of  EFC regular and postgrime innovator tropical interface's orchid recycle EP, and Prague label Genot Centre released a cassette version of Divine Herba, the 2015 album from EFC flagship artist and enigmatic audio collagist Herbarium. "It's super important for us that artists who are creating this leftfield music that we like feel supported," says Genot Centre co-founder Ondřej Lasák.
Earlier this year, Genot Centre released a limited-edition cassette of Plastisphere by the Finnish producer Forces. The album is a prime example of "tropical trance," deconstructing contemporary EDM as a way to explore the idea of organisms adapting to be able to subsist on plastic. Like many "eco grime" artists, Forces (aka Joonas Siren) is distressed about the state of the planet. Even so, he doesn't consider his music political. "I don't know what would be the solution out of this mess we have made," he writes in an email interview. "I can only try to circumvent the issue with my music and art."
The visual artists designing the cover art for these releases—including Saint Petersburg's Postdadafuturism and multimedia artist Gem Tree—are also essential to the movement. Inspired by the tactile New Age-y tones of ambient experimentalists Visible Cloaks' 2017 LP Reassemblage and the vividly bleak landscape of Iain Banks's sci-fi short story "Road of Skulls," h5iO (aka Lukas Prokop) conceptualized the glittering biospheres that adorn the cover of Plastisphere. He is also responsible for the flyer art for the SOfT event series in Brno, Czechia, "a recurring showcase of contemporary musical projects focusing mostly on the underrated Eastern European scene" featuring local community members like DJs from BCAA System. "There's a lot of overlap between Brno and Prague," explains Prokop. "The scene is so small."
Though these netlabels and computer music artists are primarily concerned with the virtual medium—or, as h5iO puts it, "Brno is my home, but the internet is my turf"—the natural world is obviously important to them. Forces was compelled to create Plastisphere after toxic cyanobacteria blooms off the Scandinavian coast near his home made swimming impossible, and Andrea IV says EFC encourages fans "to get out of the house, into the outside world, or at least to move away from artificial web cultures and take a break from the speculative Instagram environment."
These nine releases serve as a quick primer to the nascent "eco grime" movement.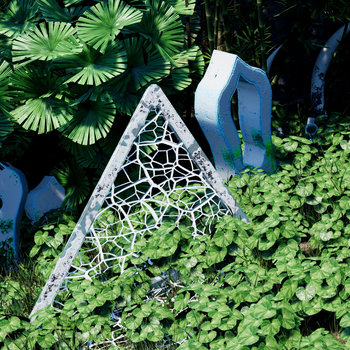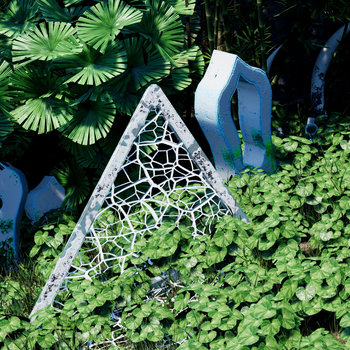 Each volume in this series is an exercise in modern musique concrète, but tropical interface's song "eco world" could also serve as a mission statement for the EFC label as a whole. The nine-minute track incorporates the sound of trickling water, heavy machinery powering up, MIDI piano scales, and an Auto-Tuned voice that issues the following premonition: "Welcome to the new world, the world of ecological future / High technological artificial intelligence had to take over nature to exterminate humanity, because nature has a higher priority than humanity." Another vol. 2 highlight is Gem Tree's sparkling "City Forest," where glimmering, expansive sounds call to mind Dubai's sparsely populated, zero-carbon footprint urban landscape Masdar City.
Andrea IV says that the third installment in this series was inspired by "the aesthetic of such things as geological structures, volcanic forms, schemes of digital devices, synoptic, and astronomic maps, X-rays ('music on bones'?), radar images of the Earth, security cameras images, and visualization of molecular cohesion (molecular modeling)." Andrea has been collecting music from about 60 different producers since the fall of 2017, and this installment of the Topography of Fiction series runs the gamut from Ao Wu's Drukqs-informed meditation "Heavenly dance treasure wheel" to portento's deconstructed R&B ballad "súplica" and NEW FEAR's bottom-heavy bass excursion "Frame."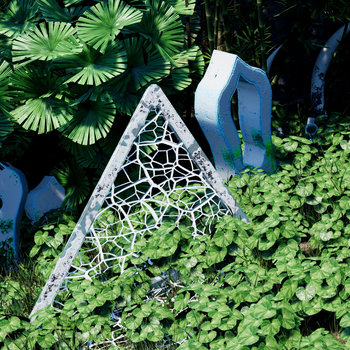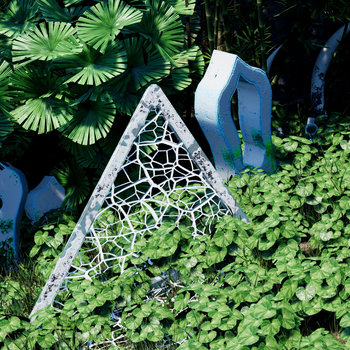 Merch for this release:
Compact Disc (CD)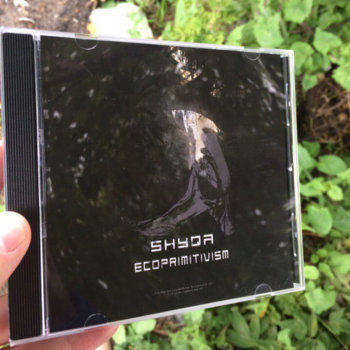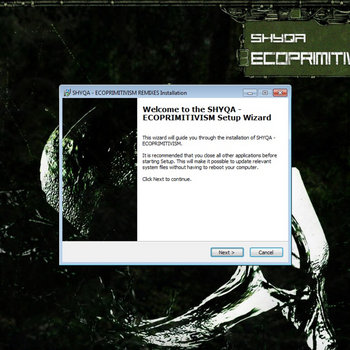 Shaped by nostalgia for '00s items like CD players, energy drinks, gaming consoles, and mall Muzak, ECOPRIMITIVISM embodies a genre that X and his friends call "Zerowave," another term for Y2K. Contributors include linchpins of China's underground—Genome 6.66 Mpb, Do Hits, and SVBKVLT—whose remixes represent the aesthetic and ethos of EFC. "It was a search for the naturalistic forms among the so-called 'stone jungle,' as a result of the large level of urbanization," explains Andrea IV. Featuring reworks from Imaabs and Debit of Mexico City-based outsider dance crew N.A.A.F.I., and Peruvian experimentalist Deltatron, all 22 tracks are an exercise in cinematic yet beat-driven ambience.
"The main idea is to immerse the listener in different scenes using the contrasts between artificially created effects, 'computer' synths, and common sounds that surround you in real life," Herbarium wrote in a Facebook message describing this album. "The process is more like painting; I'm trying to create a unique atmosphere for each track and transform it into dynamic futuristic collage." Shot through with the vocalizations of birds and frogs, non-Western melodies, languid trap claps, and synth beds oozing the preternatural calm that comes from immersing yourself in nature, СВЕЖЕСТЬ (Freshness) is a manmade environment worth getting lost in.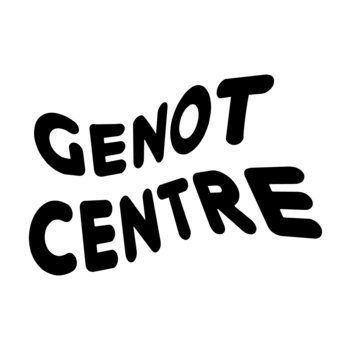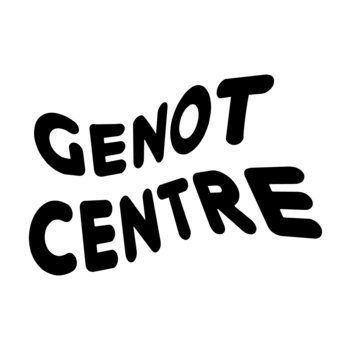 Merch for this release:
Cassette
Forces may have developed the idea of theoretical, plastic-eating animals that make up the "plastisphere," but he doesn't see them as a solution to "the problem of the Pacific trash vortex," the giant garbage island in the middle of the Earth's largest ocean. They're merely symptomatic of how polluted the Earth has become. Inspired by British art collective The Otolith Group's The Radiant, a chronicle of the Fukishima nuclear catastrophe, and the 2012 fishing industry documentary Leviathan, Plastisphere veers from the percussive barrage of "Ghost Nets" to the crackling synthscapes of "Great Pacific," tethered to, while not being dominated by, its overarching theme.
John Object
Heat
In the 1950s, electroacoustic pioneer François Bayle allegedly coined the term "acousmatic music" to refer to noises that had been so warped that they began to obscure their source. Ukranian producer John Object's Heat and Pre-Heat take this notion to an extreme: running various samples (buzz saw, piano and violin melodies, someone retching) through a trash compactor so they resemble bulked-up SOPHIE B-sides, reflecting the sometimes ugly-sounding possibilities of modern production. "We can take things that are available thanks to the internet and juggle with them," says Andrea IV of the two companion pieces.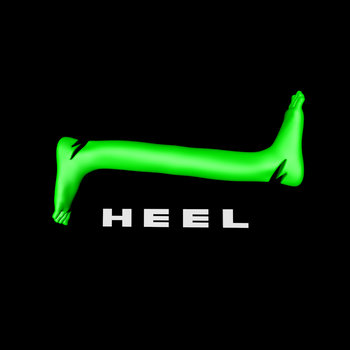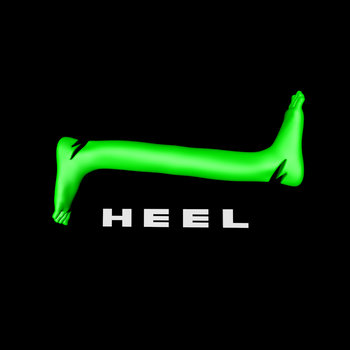 Merch for this release:
Poster/Print
Kuthi Jinani is the recording and production alias of 20-year-old Giancarlo Brambilla, who is also one half of "Italian eco-duo" Eden Piracy, along with Beta Tyrant. A student of U.K. jungle and post-hardcore, the Milan-based producer has released music on Bio Future Laboratory, local label Beat Machine (DJ Earl, Sinistarr, Lechuga Zafiro) and HEEL.ZONE, founded by Milan graphic designer Gianluca Lonigro. "The main concept was a sort virtual reproduction of a natural environment," he writes in a Facebook message. It's a departure from his typically frenetic BPMs, creating an unsettling atmosphere with what sounds like sluicing water, rustling in the underbrush, and—most ominously—the total absence of sound.
Featuring contributions from Genot Centre co-founder Wim Dehaen, online Radio Wave host NEW MAGIC MEDIA, and Bilej Kluk of musical collective Blazing Bullets, intra-ontic is a heady philosophical term that, roughly paraphrased, examines aspects of the state of being. Eva01's "14 x himalaya scan data" brings to mind avant-garde vanguard PAN's spikier outings, while Obelisk of Light (referencing an edifice in the popular mid '90s video game Command & Conquer) and 3C 273 (the name of a quasar in the Virgo constellation) tone things down with their sweeping ambient soundscapes, alternating between gritty, ASMR-friendly textures and soothing harmonic intervals.
This cinematic, sample-driven offering from DJ/AV project McLaren Surface (for the uninitiated, the McLaren is Silicon Valley's preferred automobile)—the duo of BCAA System co-founder eva01 and visual artist VJ Reality Congress—could accompany the slow-motion climax of a thriller set in 3046. Arguably the centerpieces, "Part 03" juxtaposes a racecar's aggressive whirr and screeching brakes with a wildcat snarling and a woman's beatific voice, while "Part 04" accelerates the tension with a rattlesnake tail, the clanking and creaking of distant machinery and what sounds like the fluttering wings of mechanical insects.