LISTS
Nine East & Southeast Asian Electronic Artists Finding Inspiration in Speculative Fiction
By Collin Smith · September 10, 2020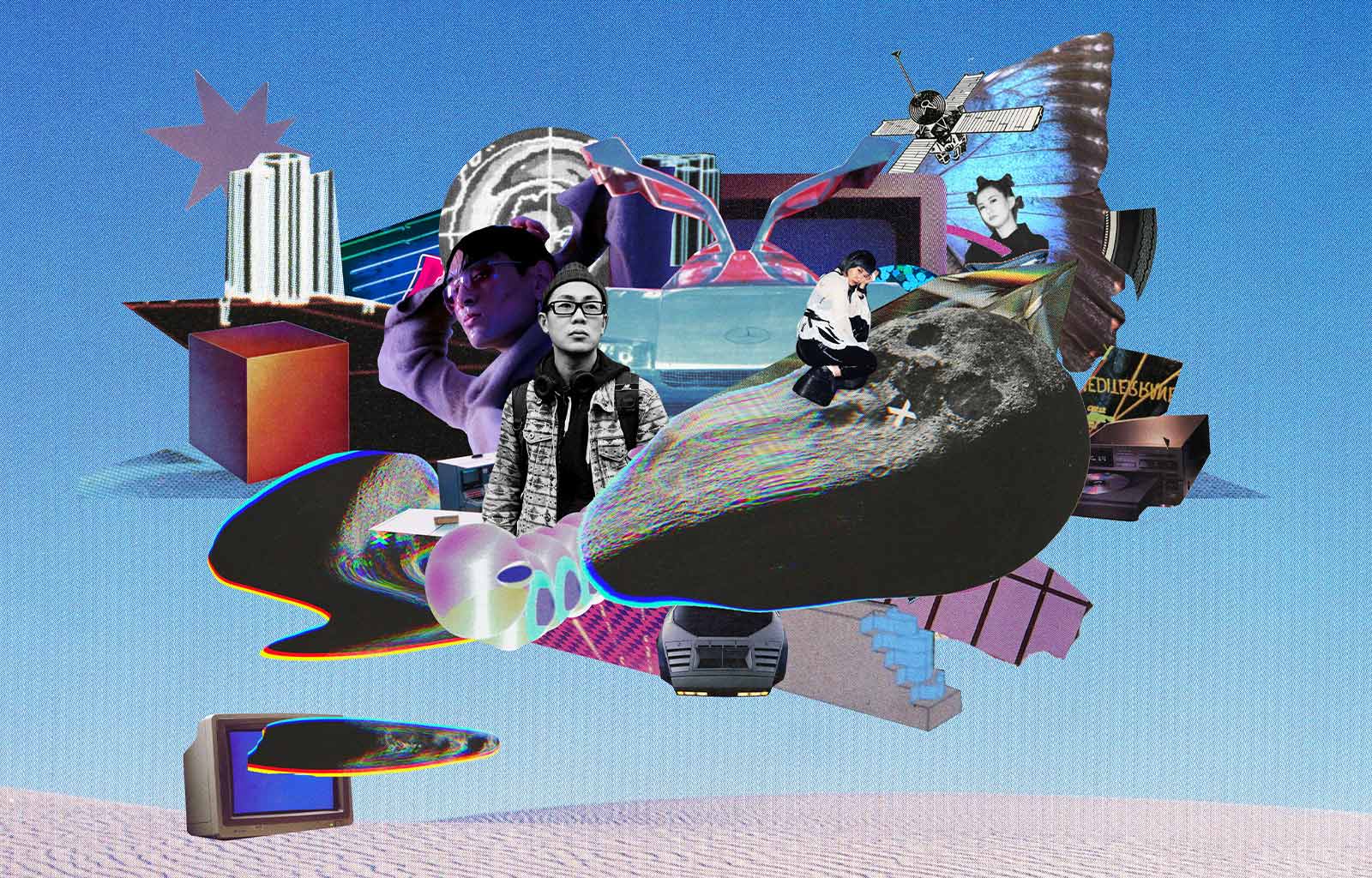 Electronic music has historically had an uneasy relationship with narrative. While rock was elbowing its way into the category of "serious music" with the concept album, house and techno preferred to emphasize the kinesthetic utility of organized sound. Early producers often avoided the album format entirely, focusing instead on 12'' singles that could be easily slotted into DJ sets, prioritizing emotional resonance over cerebral stimulation.
One notable exception, however, is electronic music's association with speculative fiction, the system of literary genres that imagine alternate futures and realities. From the mystic Alvin Toffler-inspired futurism of techno progenitor Cybotron to the cli-fi storyline that underpins Grimes' most recent album, there's a rich tradition of computer-made music meditating on the technology that made it. Considering that electronic music almost by definition sounds futuristic, it's perhaps unsurprising that its creators are so often interested in what that future will look like.
This tradition is being made richer by the recent explosion of electronic music created by East and Southeast Asian artists. Forward-thinking labels like CHINABOT and Do Hits have established brilliant rosters of producers either living in or hailing from Asia, all of whom are putting their own stamp on the genre's decades-long dialogue with speculative fiction. In contrast to their more Eurocentric peers, these artists often incorporate components of Asian folklore and spirituality into their work, which are as likely to feature guzheng or suona samples as they are drum machines and synthesizers.
"I think a lot of musicians from East Asia are trying to look forward by looking back," says producer W.Y. Huang. "Retrieving something lost, stolen, forgotten, neglected—cultural, philosophical, spiritual ideas—and then creating art not from the point of view of nostalgia for the past, but to imagine possibilities of the future." In this way, the work of these artists recalls Afrofuturism and other aesthetic movements that conceptualize possible futures from a non-Western cultural perspective.
Like Asia itself, the artists engaged in this work represent a diverse range of perspectives and approaches. While some use concept and narrative to craft finely-tuned social criticisms, others are motivated by a spirit of self-exploration. Others are inspired by dreams, while still others look for a concept retroactively, as a way to add dimensionality to a finished project.
"You have to put some meaning into [your music], although you already know that the music is the meaning," says Howie Lee, co-founder of Do Hits and a veteran member of Asia's electronic vanguard. In the end, the unifying principle in this contemporary wave of Asian artists is their desire to make music that—to quote Aesop Rock slightly out of context—"makes us smile if it sounds dope."
Which isn't to say that concept doesn't matter. "Narrative in music is really interesting and pushes the listener to look a bit further," says producer and CHINABOT founder, Saphy Vong, over email. His comment gets to the heart of why speculative fiction's influence on electronic music has remained steadfast since its inception. There's a natural fascination with stories that promise to tell us what the future will look like, and as long as that future is uncertain, people will always be motivated to look and see what they might find.
If that's your game, then whether you're looking for utopian promises or dystopian conspiracies—or maybe just some great new music—these nine artists have you covered.
The Singapore-born, Brooklyn-based producer W.Y. Huang has been engaged in a past-meets-future project for some time, including through his past releases as Yllis on the Do Hits label. On his latest EP, Crossing The Great Water利涉大川, Huang sheds his alias and adopts a new narrative approach inspired by a classic Taoist text, the I Ching, as well as that text's connection to binary code. The album is centered around a Taoist magic practitioner living in a computer simulation and follows that character's progression to spiritual enlightenment.
"I tried to draw parallels between Taoist magickal technology and that of computer technology through the world-building within the album," says Huang. This world-building is accentuated by Huang's lush production and a backing orchestra of Southeast Asian samples and field recordings. However, the star instrument is Huang's delicately Autotuned vocals, which tremble and warp like an image on the rippled surface of a reflecting pool. The effect gives Huang's lyrics a gripping emotionality that vivifies his story's protagonist, and that should find ready reception with fans of James Blake or Bon Iver.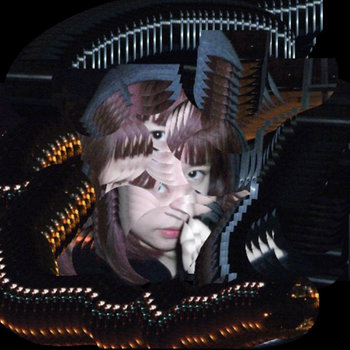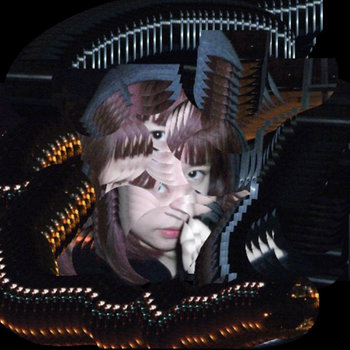 Merch for this release:
Compact Disc (CD)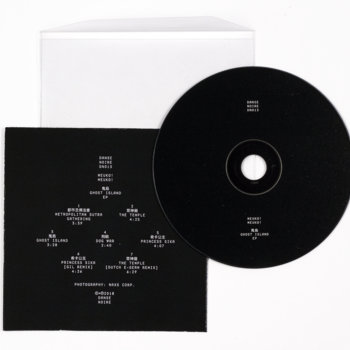 "Several stories had to come together before I could create a complete structure and concept," says Taiwanese artist Pon about the 鬼岛 Ghost Island EP she released as Meuko! Meuko! One of these stories is the "Dreamscape" included in the liner notes to her EP's Bandcamp page, which came to Pon after recording the single "Ghost Island" and became the work's primary conceptual foundation. This narrative snippet's surreal backdrop of urban imagery and religious symbolism are manifested sonically on the album's collection of claustrophobic soundscapes, in which ritual chanting and ceremonial horns fight for space among a dense patchwork of industrial noise and footwork-inspired sub-bass.
Merch for this release:
Cassette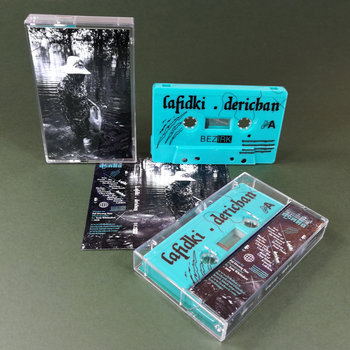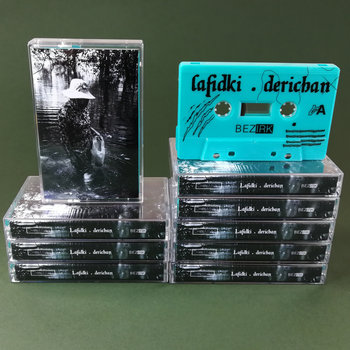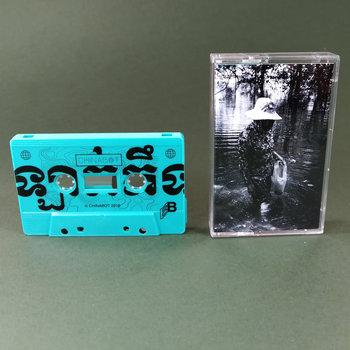 The future isn't all flying cars and gleaming metropoles. On Derichan, Saphy Vong looks at the darker side of development under his creative moniker Lafidki, shining a lens on the Cambodian homeland that his family left as political refugees during the Khmer Rouge regime. "Cambodia can't stop building nonsense expensive buildings just for the rich," says Vong. "People [are] still [living] in slums, but at the same time everybody uses a smartphone. Wi-fi is everywhere, but you can't drink the tap water."
Vong employs Cambodian folklore to explore these techno-capitalist disparities, such as on track "Poan Pasda," which references the myth of the "banana tree ghost" that will invade homes if its namesake tree is close enough to their windows. Vong's retelling imagines a world in which the ghost has been displaced by deforestation, draping scintillating synth riffs over ominously slow cymbal-like crashes to create an atmosphere that's simultaneously abstract and evocative. "I've never learned how to play music formally, so I need to imagine something," Vong explains. "From all the ghost stories I heard from my parents, I tried to visualize them."
Heavy metal wasn't born in China, but the genre has such a devoted following there that one could argue it's up for adoption. Alex Wang channels his own metal fandom into the dark, combative ambience of 0%, which also takes cues from video game soundtracks and the dystopian writings of Aldous Huxley. The resulting album is post-apocalyptic in both aesthetic and concept, but Wang emphasizes that the former preceded the latter. "The concept behind 0% is more a tool to help people understand it," he says. "The sound of the album came first." That sound comes out clearly on songs like "Snow Falls in the Desert," where pugilistic percussion trades blows under the unnervingly distorted wails of fellow Chinese songstress YEHAIYAHAN.
Merch for this release:
Cassette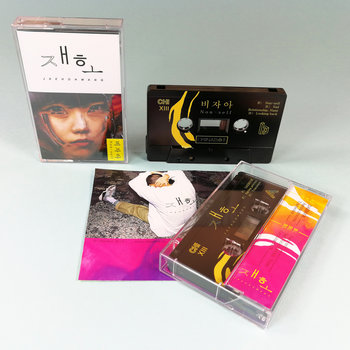 Jaeho Hwang's first EP on CHINABOT, Non​-​self 비자아 , was born out of an identity crisis characterized by disillusionment with his primary career as a visual artist. Discovering music production helped reorient him, particularly the traditional music of his native Korea. Non​-​self 비자아 deconstructs those vintage sounds and merges them with the darker club rhythms Hwang would hear around his adopted city of London, a synthesis that reflects his own multicultural background. "When I play with very old Korean sounds, and I'm making something more contemporary, experimental electronic sounds, I feel like, 'Oh! that might be me. That probably presents myself.'"
The EP itself seems to present a diverse set of identities, shifting from the clarion immediacy of should-be club banger "Transience" to the more textured ambient of closing track "Looking Back." Hwang actually used lack of consistency as a conceptual lodestar, taking inspiration from the Buddhist idea of anatta, which stipulates that all identities are in a constant state of flux. "So there's no reason to have an identity crisis," he quips.
"I was just looking randomly, and then I saw 'tiandi buren' and thought, 'This is it'," says Howie Lee about the naming process for his latest album. The title references a Taoist concept asserting that nature is ambivalent to the fate of humanity, but the randomness with which Lee chose it is possibly more illustrative of the album's guiding principle. The songs on the album draw from the mid-set improvisation that Lee regularly works into his DJing, as well as a recent fascination with jazz and live instrumentation. As a result, change is basically the only constant on 天地不仁 Tiān Dì Bù Rén, inviting listeners to a fluid world where Manchurian palatial dance throwdowns will suddenly pause to incorporate the unexpected introduction of a Spanish guitar. "A lot of random things probably look bad at the beginning," Lee expounds. "Sometimes you get [into a] car crash, but you know, it could be a good thing. I think that's what 天地不仁 Tiān Dì Bù Rén is talking about."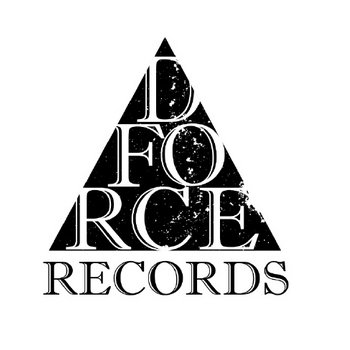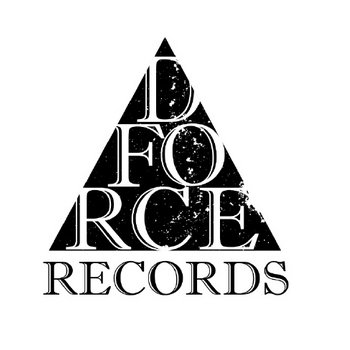 Merch for this release:
Compact Disc (CD)
This Shanghai band first gained regional renown with an eclectic brand of electro-infused math rock before embracing old school house on their sophomore album CLVB ZVKVNKT 未来俱乐部 (the English name is impossible to remember—easier to use its Chinese title, which translates directly to "Future Club"). Two of its members, Han Han and 33, have gone on to make some of China's most forward-thinking dance music as Gooooose and 33EMYBW respectively, while occasionally reuniting to create disarmingly pleasant piano-driven electronica.
CLVB ZVKVNKT 未来俱乐部 ostensibly follows a cyborg protagonist's quest to find a legendary club where humans/machines/aliens can all party together in peace. In an interview with the Chinese music site Woozy, Han Han explains that Duck Fight Goose actually adjusted the album's BPM progression to fit this narrative arc, moving from the modish up-tempo breakbeats of album opener "五差别 indifferent" to the languid haze of the hero's final resting place on "幸运星 lucky star." There's a whole lot between those two points though, from Derrick May-style piano vamps to Manu Dibango interpolations to (apparently) artificial nano-tech zombies.
Nick Newlin is a rapper, but his debut album as Yen Tech doesn't always sound like a rap album. The Korean-American MC/producer sometimes seems more like he's fighting with his beats than rapping over them. It's a fitting aesthetic for an album loaded with references to spaceships, drones, and a general sense of dystopian paranoia that plays well with Newlin's maximalist trap production. The tense energy on Mobis is so penetrating that when Newlin's voice finally breaks through the maelstrom to sing-screech the query "How do we survive?," you can almost feel the missile lock snapping into place behind you.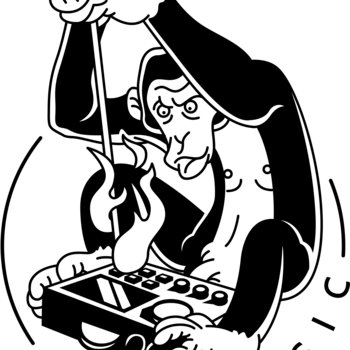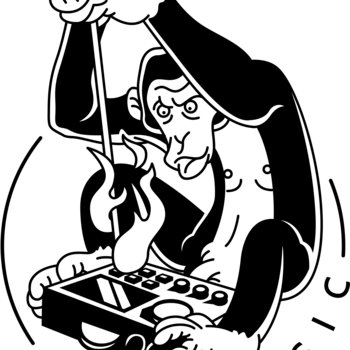 Of course, it's possible—though hard to imagine in our current context—that the future might just be a lot of fun. This would seem to be the opinion of Jeff Kai-Luen Liang, aka Soulspeak, the Beijing-via-L.A. producer who teamed up with Australian trumpeter TTechmak for the collaborative album Love In The Land Of Robots. In Soulspeak and TTechmak's world, there's no strife between man and machine, just eight tracks of pure ear candy. The two artists' creative synergy is impossible to miss on tracks like "Not Here," where TTechmak's airy trumpet melodies glide mellifluously atop Soulspeak's crisp juke beats.