LISTS
Remembering Dwayne "Headphones" Lawson: A Life In Beats
By Al Shipley · January 13, 2022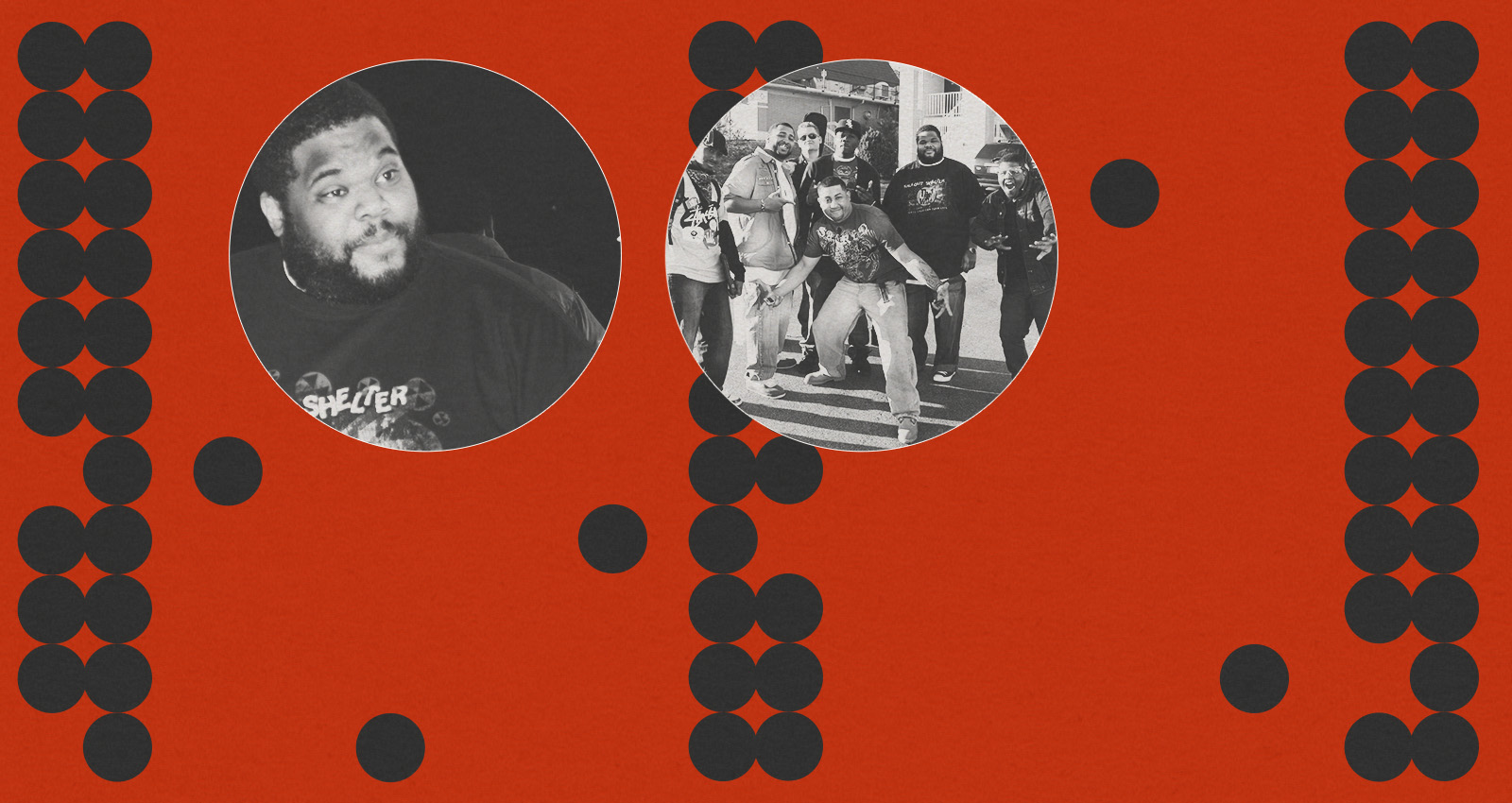 When Dwayne "Headphones" Lawson's friends talk about the late hip-hop producer from Baltimore, the feeling in his music is a recurring theme. "He had a way of capturing emotions in his records that I don't think that anyone else ever could," rapper Kane Mayfield says. Brandon "BeaLack" Lackey, a fellow producer with whom Lawson co-founded Mania Music Group in 2008 adds, "He was so good at taking a couple sounds, whether it was just a sample or drums and a bass note, [and have the] emotion be so specific. That was his genius to me more than anything else."
Lawson had survived a heart attack nearly a decade ago, but in 2021 his health took a sharp downturn. He died on November 11th at the age of 42. "He had a bad heart, he went into the hospital. Then they said they were putting him on a ventilator, and that was the last conversation we had," says Evie Bryant, Lawson's partner of 23 years, and the mother of his three children. "He didn't have a job outside of music for 20 years. We were able to provide and have a life together with our kids just off his creativity."
There's a good chance you've heard Dwayne Lawson's work at some point, even if you never knew his name. "Something that I wouldn't be comfortable talking about unless he was dead—because even now I think he might jump out the grave to fuckin' yell at me—is you can't find any of his accolades, because he was a ghost producer," says Mayfield. He rattles off an impressive roster of uncredited work Lawson did on albums on Def Jam, Atlantic, Columbia, and Loud Records, writing music and even lyrics for hall-of-fame-level rappers. "He's been ghost producing since the '90s, going up to New York and shilling his beats, the old way of pounding pavement."
While Dwayne Lawson's lucrative music industry work flew under the radar, he proudly touted his work in Baltimore's underground. When I first met Lawson in 2008, he'd just launched Mania with its first three artists: renowned battle rapper Dappa!!! Dan Midas, a young rapper with impressive storytelling skills named Rapman Ron G., and Mayfield, a gregarious loudmouth from Long Island. "We're like a gang of misfits, people that nobody wanted," a soft-spoken Lawson told me for a Baltimore City Paper story in 2008. "I was like 'Maybe we were supposed to get together.'"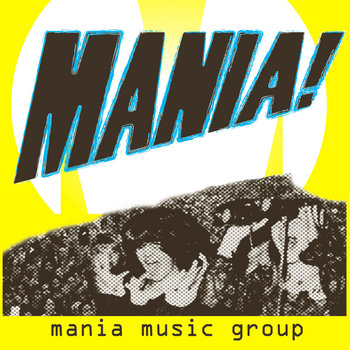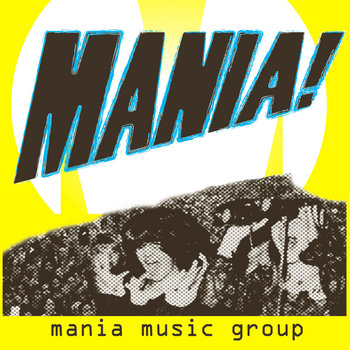 Emmanuel Williams went through a personal and creative metamorphosis before, during, and after his tenure with Mania. He began his career as Midas, a charismatic battle rapper crowned champion at the Style Warz tournament. After aligning with Mania, he rebranded as Dappa!!! Dan Midas with brighter, more eclectic music. In the 2010s, he changed his stage name yet again (to DDm), left Mania to embark on an independent career, came out of the closet, and became Baltimore's first high-profile, openly gay rapper.
On "U Might Think," DDm's startlingly dark solo showcase from Mania's 2010 compilation Welcome To The Audience, he was still in the middle of that journey. "I was going through a time when I made that song, an adjustment from being a teenager to becoming an adult. It was very sobering to find out that the safety net of childhood is gone," Williams says. Lawson and Lackey tailored the distorted drums and ominous melody around his words. "That was one of the first songs that we made from scratch, me expressing the feelings I had, and us crafting a song specifically around that."
Kane Mayfield, Rapman Ron G., and Eze Jackson
"Love Thang" 
When Brandon Lackey met Dwayne Lawson at a beat battle in Baltimore, the older and more experienced of the two producers didn't let on how seasoned he was. "He approached me kind of acting like he was new. He was a supreme chess player," Lackey remembers with a laugh. "By the end of the night, in my head I was like, 'I'm gonna take this guy under my wing.' Then I started realizing who I was dealing with."
Lackey's favorite of the duo's many collaborations was also one of Lawson's rare vocal performances, performing an uncredited chorus on the posse cut "Love Thang." While they co-produced nearly every Mania track, they usually added to each other's ideas, sending files back and forth, while "Love Thang" was a rare in-the-room collaboration. "We made that beat together in the studio, just messing around with sounds, and I think that's the only beat we ever made together, and then we wrote the hook together."
For a few years, Mania's roster grew, with Milly July and Eze Jackson joining. But over the course of the 2010s, people started going their separate ways, either musically or geographically. The MC who stayed with Mania through it all, Kane Mayfield, moved to Florida. Lawson and his family moved to Atlanta, trying to provide a better environment for his kids as they started to become teenagers. Lackey remained in Baltimore, running The Lineup Room, the studio that Lawson named, with the three continuing to collaborate remotely.
Well before Mayfield's 2015 album The Return of Rap, Lawson kept the rapper on a steady release schedule, less to establish a buzz than to break new creative terrain. "That started this whole wave of these very personal records that we sent out," remembers Mayfield. Given Lawson's meticulous quality control, songs often wouldn't get released until a year after being recorded. Bearing this in mind, Mayfield distinguishes "Candle Wax" as his breakthrough in part because Lawson was, for once, eager to drop it immediately: "It was like 'Cool, this is going out next week,'" he remembers. "It was one of the first records that helped me realize that's what Dwayne had built me to do."
Mania's reputation eventually attracted outside artists like Greenspan, who asked the duo to executive produce his 2014 album Stairway To Heaven. By then, Lawson had moved away from Baltimore, but occasionally made trips back to work in the studio. "Dwayne was in Atlanta, but he pulled up a couple times and would sit around and tell stories," Greenspan says, recalling how Lawson learned from pitching beats to Jill Scott to leave enough space in a track for a vocalist to shine. "He played a bunch of tracks for her and she said, 'These are great, but what am I supposed to do with 'em? The voice is an instrument, you didn't leave room for me,' and he learned a valuable lesson." One of Greenspan's favorite Mania productions from the album, "Invite Only," has a spacious groove built on the soothing vocal harmonies of the Lafayette Afro Rock Band, a Paris-based '70s funk group beloved by multiple generations of crate-digging hip-hop producers.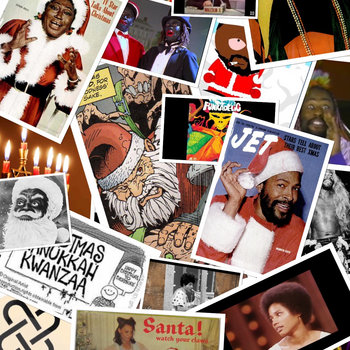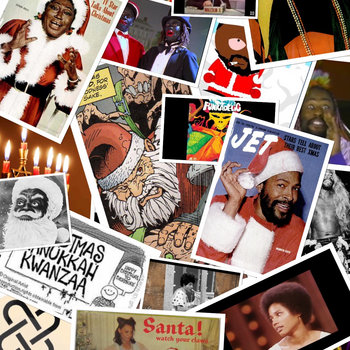 Eze Jackson, frontman of the long-running experimental hip-hop band Soul Cannon, got his start as a solo artist with Mania Music Group. "[What] I wish I could've told him before he passed was that we butted heads a lot, and what annoyed me so much was that he was always right," Jackson said. "Dwayne had been saying, 'I think you should sing more' for a few years, and I actually initially took offense to it, because I considered myself a rapper and not an artist."
Lawson decisively ended that debate when he sent Jackson a melodic track with no drums for his 2019 album, FOOL. "I opened up a beat pack that he sent me, and I was like 'Holy shit'—the words just started coming right away." What became the album's dramatic opening track, "Be Great," first went viral as a live performance. "I performed it at the [2018] Red Bull Amaphiko Festival, and there was a live video that went around. When it started to blow up, Dwayne hit me up like 'I told you.'"
Although Dwayne Lawson and Evie Bryant were happy in Atlanta's warmer climate, their hometown remained close to his heart. "Oh my God, he loved Baltimore. I don't know that we wouldn't have eventually moved back," Bryant says. "He was excited to see what Baltimore was going to become. His goal was to get that music scene on the map." Through the internet, Lawson remained active in Baltimore from afar, including producing half of Ollie V.O.S.O.'s 2020 project A, Blacked, Out, World. "My Rap Show" features the kind of surprising outro, where the drum pattern completely changes just before the end of the song, that was one of his signatures.
In 2020, Lawson reunited with one of Mania's early artists, creating one of the most impressive albums of his career. "I left Mania in 2011, and I didn't talk to Dwayne until probably 2017," Williams says. Once they reconnected, Lawson produced every track on The Ballad of Omar, titled after the iconic character Omar Little from HBO's The Wire. "I think I only would've made that project with Dwayne," Williams says, noting that it drew heavily on his and Lawson's shared experiences of growing up in West Baltimore. "It meant a lot then, but it means more now because I didn't realize that it was the last [album] that Dwayne worked on."