LISTS
15 Labels Reprogramming Dubstep
By Dave Jenkins · November 16, 2017
Few genres have infiltrated as many facets of dance music and pop culture as dubstep, the rousing and profound bass sound that bubbled out of London in the early 2000s.
As the first club movement to experience the rampant amplification of social media and instant accessibility of streaming, dubstep's trajectory from underground to mainstream has been the most accelerated in electronic music history. At its most commercially co-opted, the genre has been used to advertise everything from Kmart to Weetabix, appeared on animated shows such as Elysium and My Little Pony, and had its motifs used by pop monarchs Rihanna and Britney Spears as well as nu-metal moguls Korn and Slipknot.
Yet at its most honest and authentic, dubstep has always been a movement of genuinely dedicated contributors, fans, and collectives; from those who were old enough to be in London for dubstep's first church, FWD>>, to the thousands of headbangers who sell out the huge tours by U.S. bass A-listers such as Bassnectar and Excision, dubstep—like any genre characterized by energetic extremities, such as metal or drum & bass—magnetizes fiercely loyal communities. In real life and online, hubs such as UKF, GetDarker, FKOF, Trusik, Duploc, Monstercat, Earmilk, and /r/Dubstep unite fans in the same way, tirelessly flying the flag for the genre that has since developed into a broad range of subgenres and styles.
Admittedly, these online congregations are a little smaller, and the parties aren't quite so frequent and widespread as they were during dubstep's most manic mainstream phase between 2009 and 2012. During these years, the genre went ballistic as Skrillex scooped up Grammy awards and triggered legions of brostep gold rush chasers. Elsewhere, Skream, Benga, and Artwork's Magnetic Man were topping the U.K. national charts, every mainstream pop song came with an obligatory dubstep remix, and many neighboring genres began incorporating dubstep elements, such as heavy bass drops and halftime beats, into their mix. But as the scorching gaze of the commercial spotlight has faded and the bandwagon riders seem to be at an all-time low, the last few years have seen the genre re-discovering its feet, its roots, and its voice.
Many of the genre's creators, pioneers, and celebrators of the sound have remained active and true to their craft, even during dubstep's stranger commercial moments. In fact, the commercial exposure drove many key dubstep protagonists to seek influence and fusions from further afield and add to the genre's melting pot in order to retain its original, boundary-free spirit: Mala went to Cuba, acts such as J:Kenzo, Macabre Unit and Nomine investigated the soulful potential of minimalism, labels such as Osiris explored dubstep's relationship with techno, Caspa wrote a homage to sweaty 500-cap dungeon clubs, and Joker got funkier and wilder. For every original artist who felt the genre had become too far removed from the original dubstep sound and left to make other styles, there were many who kept the embers burning.
Today, this consistent craft and unwavering focus and output is being developed and amplified by a new generation. These are artists who were either just in their infancy during the first dubstep explosion, or those who have emerged in the last two or three years and brought their own references to dubstep's melting pot.
They are creating a whole new range of substyles: On the heavier, headbanging, more EDM-centric side, are new superstars such as Barely Alive, Snails, Zomboy, and Virtual Riot, breaking through over the last five years, packing arenas, and signing to  labels such as Never Say Die, Circus, Disciple, and Firepower. There's also the riddim subgenre, an uncompromising, minimal, and riff-heavy style championed by young next-generation acts such as Megalodon, 50 Carrot, Soloman and Coffi (known collectively as Gentlemen's Club), P0gman, and Infekt. There's also the white-knuckle bass and gothic—a horror movie aesthetic championed by acts such as Code:Pandorum, TenGraphs, and Lord Swan3x—or the more emotional sound of big bassline acts such as Fox Stevenson, Panda Eyes, and Ray Volpe, who wear their heart on their sleeves and share more delicate shades of their persona.
Meanwhile, on the deeper, more roots-oriented side, where the riff and bassline's foremost characteristics aren't just to tear your face off, there's been an immense groundswell of exciting and refreshed energy that includes elements of techno, trap, and halftime within dubstep's current framework.
Perhaps most tellingly, the presence of jungle, U.K. garage, grime, and classic dub elements (the true keystones of the genre since day one) have been particularly dominant in the recent cauldron. The soulful mysticism of Ash Walker, the cosmic two-step of Biome, the raw grime fusions of Kahn & Neek, TMSV's recent "amen" excursions, the funk-flecked savage bounce of Sukh Knight, and the warm authentic dub instrumentation of Egoless are just of many examples of acts who've excelled in renewing the genre's relationship to its roots in dubstep's post-commercial chapter.
They're not alone. Other acts who have joined longer-standing torchbearers like J:Kenzo Von D, Truth, District, and DJ Madd include innovative fusionists like Sleeper, Commodo, Wen & Parris, EVA808, TMSV, Eschone, Gantz, Geode, Akcept, Drew's Theory, and many, many more, who all add their own twist to a genre that is currently open to ideas, inclusive and supported by a niche but knowing community that, like the artists themselves, are a healthy mix of the original and new generation fans.
As turbulent as dubstep's trip has been, it's reached an exciting point in its genre cycle; in the post-mainstream hangover, temptations of commercial compromise are so slim that only the true artists remain. Independent labels are at the heart of this new chapter in any genre, actively seeking and encouraging innovation and energy, and none more so than dubstep. Some of them have been established since the first heady explosion of the mid 2000s, some are brand new but are established by scene OGs, and the others were established right in the thick of the genre's most commercial peak. All of them remind us why so many of us fell for dubstep's rousing and profound characteristics in the first place.
Merch for this release:
Vinyl LP, Vinyl Box Set, USB Flash Drive
Now five years deep, Belgian platform Duploc began as an independent bass outlet in 2012 and has since developed into a respected online magazine and label. A label just as happy to writhe around the shadier, mystic, deeper side of dubstep as it is slapping down heavier cuts, Duploc has been on-point from day one, consistently nurturing next-generation talent such as Noclu, ARtroniks, Kloudmen, Enigma Dubz, and Arkwright. The label celebrated its fifth anniversary in September with an exceptional compilation that captures their sound, energy, and impressive roster.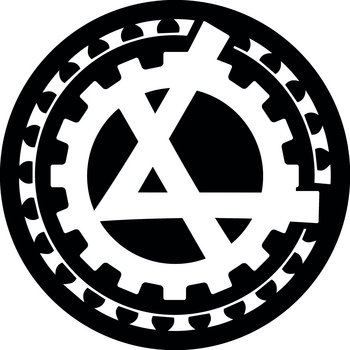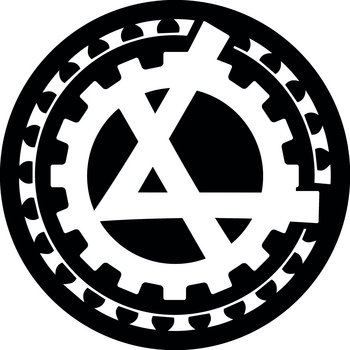 AMAR aren't exclusively dubstep, but everything they release can be related to it musically and culturally, echoing the spirit of label founder Amit. A man well-versed in fusion, Amit was responsible for the earliest halftime drum & bass records, and was one of the first producers to bridge the 30BPM gap between dubstep and drum & bass. He merged the two worlds so naturally and creatively, in fact, that Skream paid homage to him in 2010 with "Amity Step." Key dubstep releases on this four-year-old label include Nomine's "Empty Rooms," Akcept's "The Streets," and Von D's "Burn Baphomet," but the entire label's output will resonate with dubstep fans as the roots sound is pushed and developed in all kinds of directions from jungle to ambient.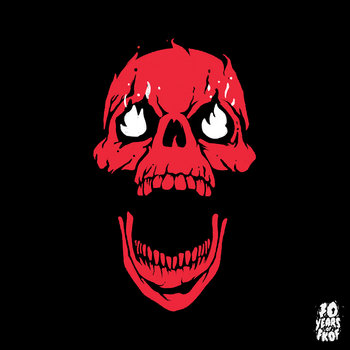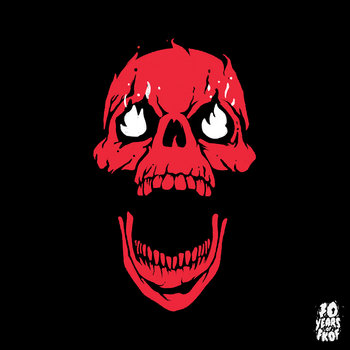 Illuminating the underground since 2010, Fat Kid On Fire have been one of the strongest unwavering voices in dubstep throughout the genre's highs and lows, and are recognized as one of the most clued-up, attentive dubstep blogs in operation to this day. Following the tradition set by two of the genre's most trusted thinkers, Kode9 (Hyperdub) and Martin Clark (Blackdown), FKOF elevated to label status four years ago and have since dropped over 30 killer releases from talents from around the world including the likes of Pugilist, Headland, Causa, Kantyze, Dubbacle, Bukez Finezt, and stacks more.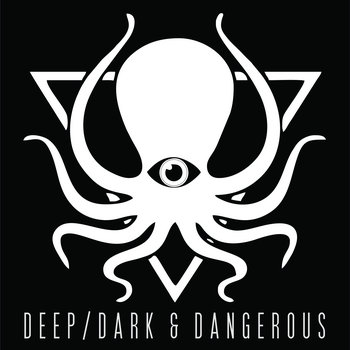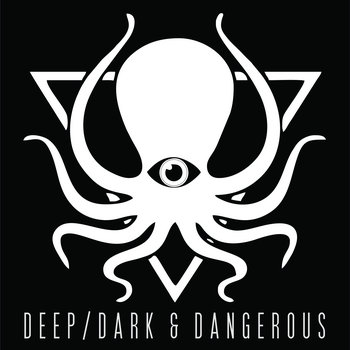 Label founders Truth can do no wrong. The New Zealand duo have released music on labels from Deep Medi to Disciple, and have issued four respectable albums this decade so far. Their label Deep Dark & Dangerous adds to their impeccable record. It's been ruthlessly on-point since it launched in late 2014, and it seems to be getting sharper; 2017 has seen more releases come our way than their previous years put together. The label name should leave you under no illusion as to the remit: Recent releases such as Sectra and Truth's broken spaceship funk "Lucid Dreams," Dark Harmonics' ricocheting riddim "Peaking Duck," Distinct Motive's brass bass tidal wave "Alive," and Oxossi's orchestral drama jam "Cities Of Salt" are the tip of the label's bleak aesthetic iceberg. Deep Dark & Dangerously addictive.
Some of the most consistent and exciting names to have emerged in dubstep in the last three years have all made their debuts on Content & Deafblind's Encrypted. EVA808, Argo, DMVU, and Sectra are just a few of many talented examples to emerge from the label's ever-growing roster. Like all the best crews, there seems to be an air of competition, as each act pushes themselves, and each other, to stretch the boundaries of what dubstep can be. Dip your beaks into Trop's turbulent tech-edged self-titled LP, or the molten bass lava and cut-up vocal hypnosis of Content and Samba's new project, simply for a taste of the label's astonishingly innovative and experimental sounds. No rules whatsoever.
Merch for this release:
Vinyl LP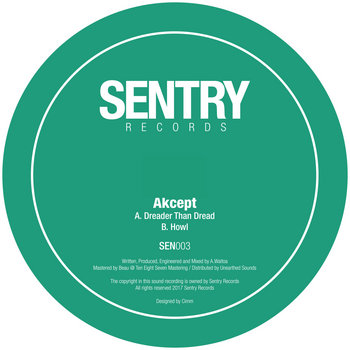 A brand new label from bonafide dubstep don Youngsta, Sentry mean business, and have done so since launching this January with a rare dubstep excursion from highly respected Exit bossman dBridge. Setting the benchmark and caliber for the label's output, dBridge has been followed by fellow jungle alumni Nomine and, most recently, rising New Zealand artist Akcept (who's also had releases on the likes of FKOF and AMAR). Judging by Youngsta's dubplate-heavy DJ sets and broadcasts on Rinse, there's plenty more to come and the quality might remain at this exceptional level.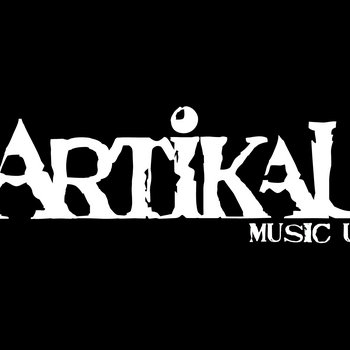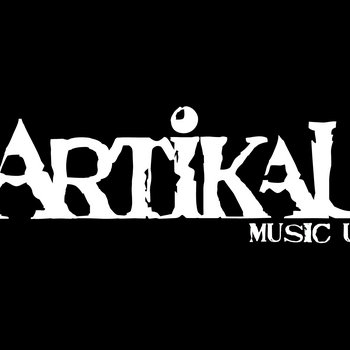 Established in 2012 (the year we reached peak commercial dubstep), J:Kenzo's Artikal is one of the strongest and most consistent examples of how true dubstep contributors drove back to the underground and reconnected with their own sound and vision. Key artists such as Perverse, Truth, Killawatt, and TMSV were on side with Kenzo instantly, carving a sound that took us back to the early DMZ and Tempa releases while staring fiercely into an unknown future. When Thelem's Haunted Harmonics EP dropped in 2014, it was not only clear that Artikal were here to operate indefinitely, but were also actively pushing the template with 170BPM halftime, jungle-influenced tracks such as "Forces Of Nature," a theme that has continued throughout the label's output with Pugilist's "Raindance" and trap-smelting output from the likes of Compa and Nooo. For the most succinct snapshot of the label's boundary-blurring template-pushing, jump on their recent Architects album. Strong, consistent, and here for the future.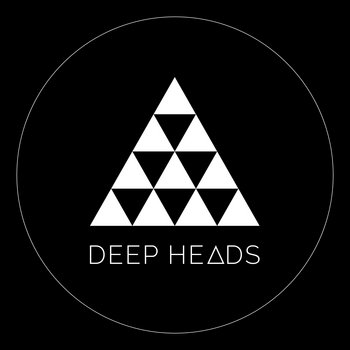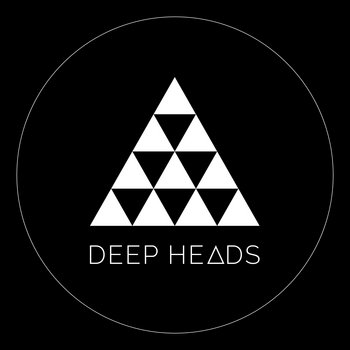 Merch for this release:
Vinyl LP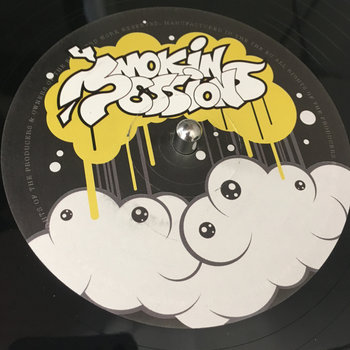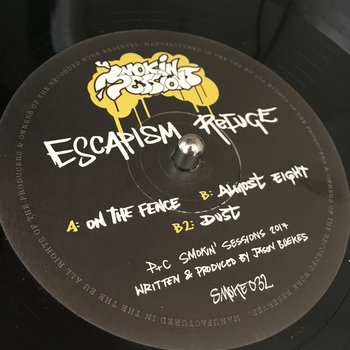 Longstanding London operators Deep Heads flex a portfolio of vibes that stretch from the blissful, harmonic U.K. garage of their 10-year-old "Smokin Sessions" series to raw, warm resonant contemporary dub from their resident and acutely on-point soul man Ash Walker. Between these two worlds lies an immense back catalogue of deep, vibrant, densely textured, and often jazz-tinged compositions from the likes of exciting South African newcomer Escapism Refuge, Anex, and longstanding label mates such as Biome, Geode, and label bossman Zeb Samuels. Critically, Deep Heads have also made a move into London's club landscape this year, proving that there's a whole new community of fans and artists eager to see and feel the genre the city spawned return to its nightlife soundtrack.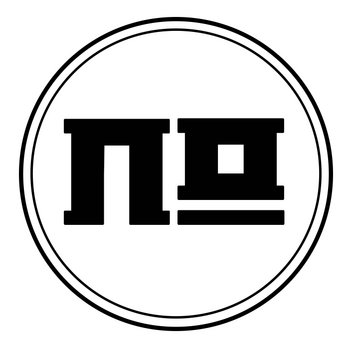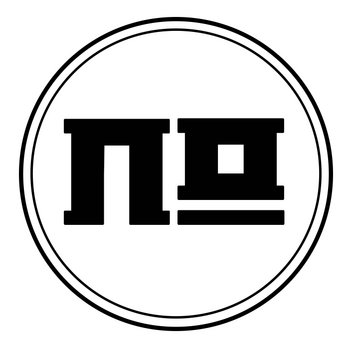 Merch for this release:
Vinyl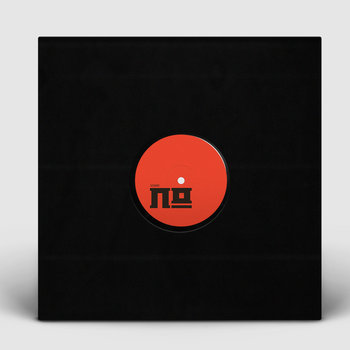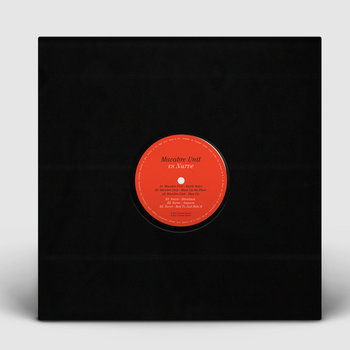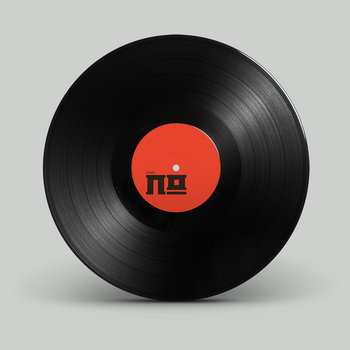 U.K. bass professor Nomine often describes his music, his label output, and his DJ sets as "no rules bass orgies," and it's hard to argue otherwise. His own artistic roots have taken us from the raw edge of jungle (during his days as drum & bass artist Outrage) through to smoldering meditative bass steppers on foundation label Tempa over the last 15 years. But it's his label Nomine Sound that amplifies this ethos best. It does so thanks to the inclusion of kindred fusionist spirits such as mystic trip-hop outfit from Croatia Tomislav, fellow jungle sub bass craftsman Digital, toxic bass conjurer Macabre Unit, and the rattling technoid mixtures of Berlin newcomer Cocktail Party Effect. One of the most community-engaged artists operating in the movement, Nomine has built up a loyal tribe of artists and fans who encourage and push the most freeform designs, Nomine Sound is a great example of where the sound, the artists and scene is right now.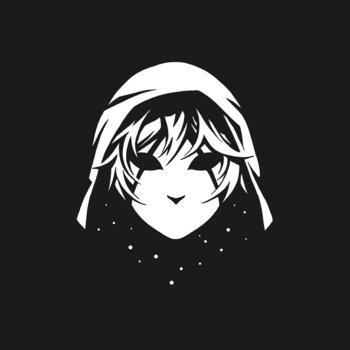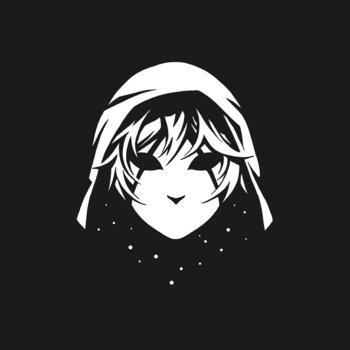 Merch for this release:
Vinyl LP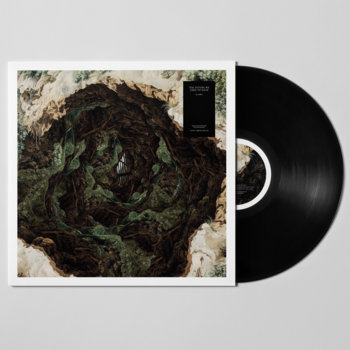 Ever since their debut release from Fused Forces in 2011, London's Fent Plates have languished in the most mystic, breathtaking, and emotional aesthetics of dubstep. Key artists during its six-year development have included Bristol's grime-tinkering Asa and Sorrow, London's heavily visual-inspired ambient explorer Vacant, and the classically-informed compositions of Scotland's Aether. Largely instrumental, Fent Plates have carved a truly unique and touching sound. And if you're feeling these ardent levels of innovation, head over to their sister label White Peach where even more experimentation—from dubstep and bass music's exciting exponents such as EVA808, Culprate, Sukh Knight, Numa Crew, Taiko, and Sorrow—awaits.
Straight out of San Jose, Dank 'N' Dirty Dubz have fired off cannon after cannon of deep breezy steppers since launching in 2011. Each one writhes amid many influences; Widdler & Otz, for example, take us deep into the Wild West on their recent Outlaws EP while the likes of Detroit techno and Chicago footwork can be heard in older cuts such as K Man's "Axel Stone." There's also a strong backbone of traditional dub with established rootsical artists such as Roommate, who make appearances along the way. As with many of these labels, new talent has been nurtured from the off with the biggest success stories being Enigma Dubz, Akcept, and The Widdler.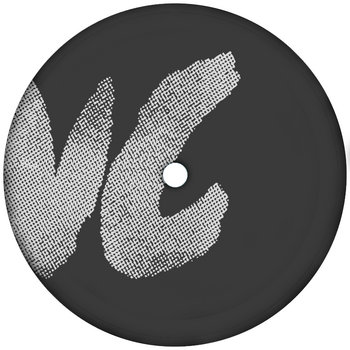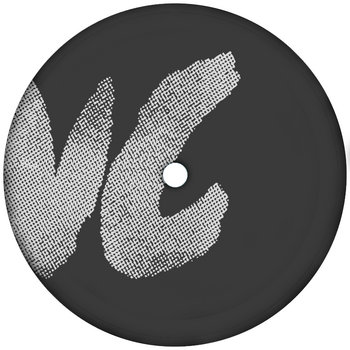 After testing the water with a series of free downloads in 2015, Florida-based Version Collective went pro in 2016 with a full compilation album Certified Organic that showcased much of the label's existing talent, such as label captain Drew's Theory, Dalek One, Hebbe, Melle, and Kodec. The heat's been maintained ever since with a monthly slew of deep, moody, smolder sessions that flicker and fuse between technoid mystic aesthetics and paranoid dense atmospherics. Other artists who ensured VC's oft-restrained, always sub-heavy output include K Man, Trashbat, and Sweepa, who released his forthright and fired-up debut album Boundaries on the label last year.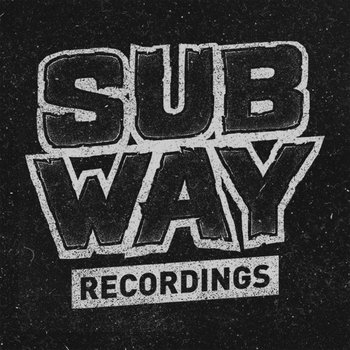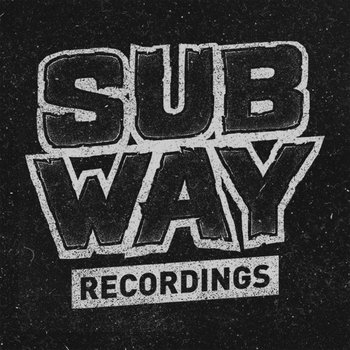 Subway are one of the most vital dubstep collectives in The Netherlands. Label operations began just over 10 years ago as dubstep was frothing uncontrollably across the English channel, seeping west to the U.S. and south across mainland Europe. That movement is something the label has really celebrated throughout its existence as it flexes a heavily international roster including U.S. drum & bass stalwarts Noah D and Mayhem, Finland's 501, Romania's TRG, and Hungary's Matt-U. Bukez Finezt, one of Germany's most characterful dubstep exponents, is a key fixture in its ranks while the rising sound of north Holland town Leiden is apparent with the likes of Franky Nuts and Life Cycle. Last month's EP from Hebbe has been the only release this year, but the Subway brand itself is still hugely dominant in The Netherlands as one of the biggest dubstep parties in the country.
—Dave Jenkins