LISTS
A Guide to Doug Walker's Space Rock Electronica on Bandcamp
By John Morrison · October 14, 2020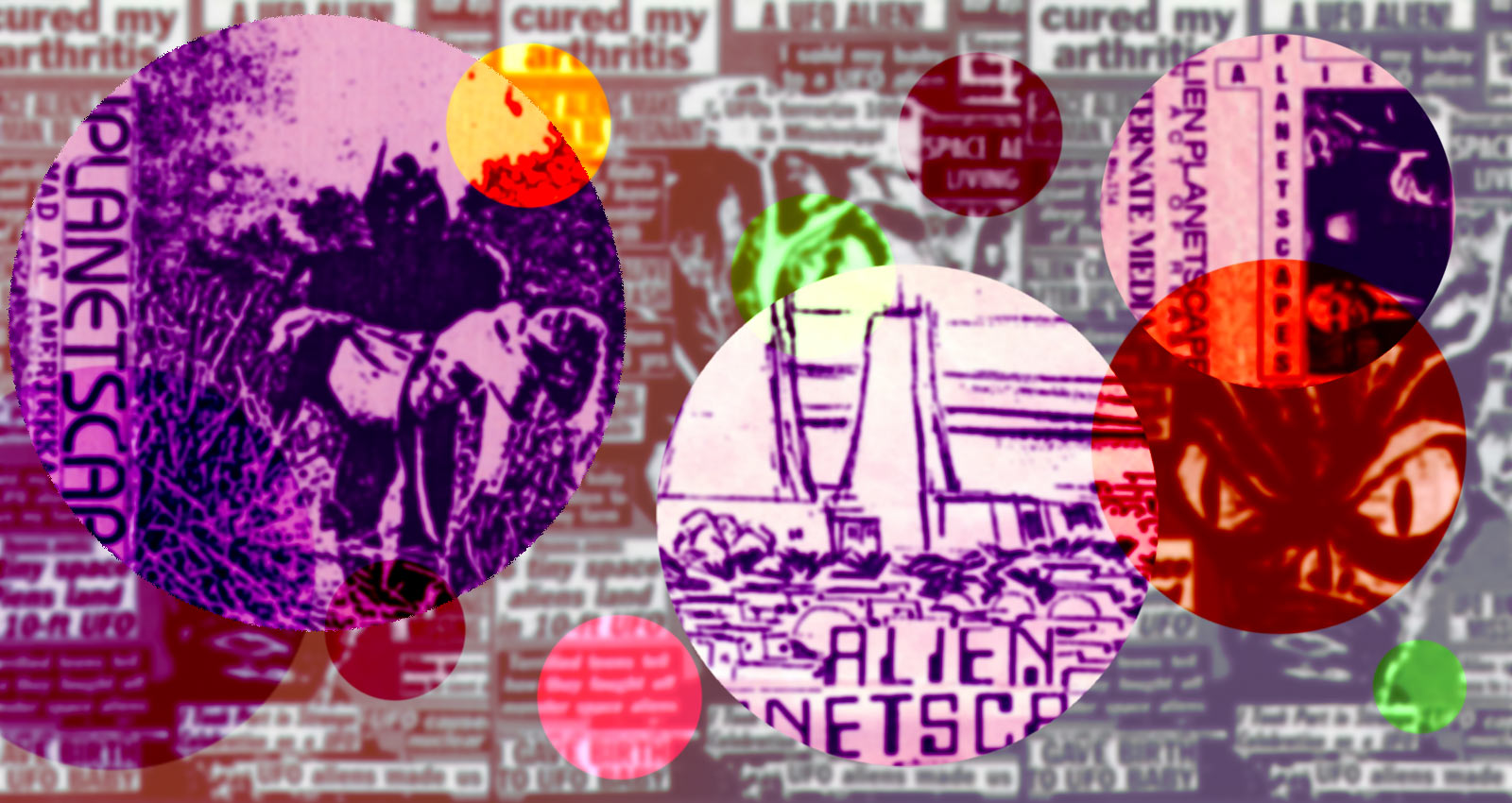 Composer/multi-instrumentalist Doug Walker's journey with electronic music began in 1967 when his family attended the World's Fair in Montréal. In an in-depth 1999 interview with Aural Innovations, Walker recalled how that was the first time he ever saw a Moog synthesizer. "I remember walking in and seeing this thing and falling in love with it immediately because it made sounds that I couldn't make on conventional instruments. I had been studying flute since I was seven, and the clarinet, then saxophone in junior high school, and I couldn't make those sounds. Plus it was new technology and everything. I grew up in, and am of an age, and live in a country that worships new technology. So this was all space age to me."
Adept at both the synthesizer and saxophone, Walker's music was equally inspired by free jazz as well as the ambitious space rock sound of '70s bands like Hawkwind. Performing and releasing tapes under the moniker Alien Planetscapes (which would later expand into a full band), Walker spent the 1980's as a leading light of a thriving experimental music and cassette-trading scene.
Chuck van Zyl, musician and host of Star's End (the second longest running electronic music radio show in the United States) knew Walker, and has remained a champion of his music. "Doug Walker was more than an electronic musician," he says. "I think he's better described as an innovator—as his approach to music was that of an explorer, an improviser. He used the synthesizer as a tool to put his inner dimensions out in the world—and must've viewed the expressions he made with this new instrument as the next step in free playing. Walker's concerts were exciting, everyone was going into his world, where anything could happen. He played loud, and with love."
Although Walker passed away in 2006, many of his collaborators continue to preserve his recordings. There are works that remain unearthed, but rare cassette recordings like the drone-heavy Act Of Reason, the Sun Ra-esque analog synths of Everybody's Mad at Amerikkka, and the 1988 harrowing epic Children Of Slaves are available on Bandcamp. Here is a guide to some of Doug Walker's best work on Bandcamp.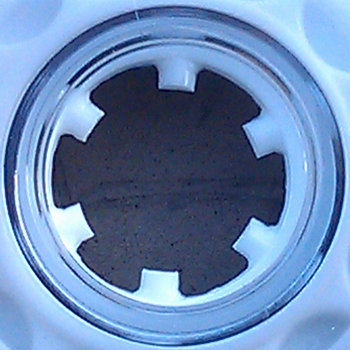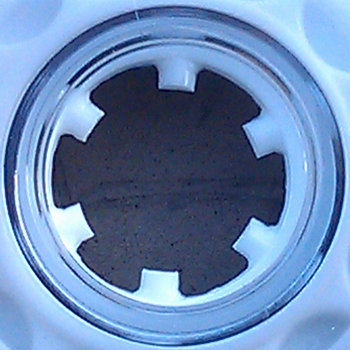 Featuring Louis Boone on synthesized guitar, keyboard, and tapes, with Walker on synthesizers, sequencers, electronic flute, glissando guitar, radio, and tapes—Children of Slaves is a powerful introduction to the odd and wonderful musical world of Alien Planetscapes. Recorded live on July 17th, 1986 at Space Station Studio in Brooklyn, Children of Slaves is an ambitious release that blurs the line between noise and ambience. Side A of the cassette opens with a softly gurgling synth awash in a haze of cassette hiss. As the duo begin to add new elements, the piece blossoms into a full on shining wall of sound. Toward the midway point of this 46 minute improvisation, Walker and Boone add some sinister textures, recalling the horrific incidental sounds of a vintage '80s horror flick. Side B reveals a slightly more accessible face of AP's sound. Plucky synths bounce around while simple melodies poke their heads out from under heavy blankets of distortion.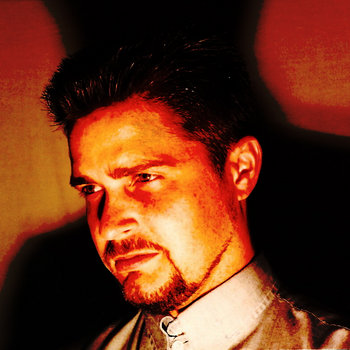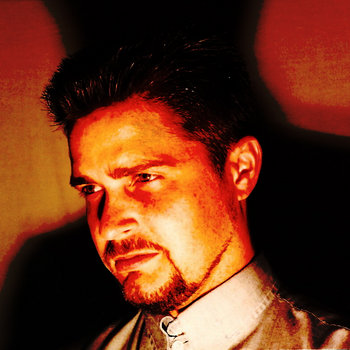 In addition to their immeasurable influence on heavy metal and its related sub-genres like doom and stoner rock, English space rock band Hawkwind's synth experiments were an inspiration to many electronic musicians, including Doug Walker. Walker and AP often tipped their hat to this influence by billing themselves as, "America's first space rock band." On the album Space Rock 3, they take Hawkwind's formula and strip it down to its most abstract electronic elements. Space Rock 3 features Walker playing some truly dark and terrifying sounds with two lineups of gifted improvisers. For Side A, Walker is joined by Carl Howard on synthesizer, organ, and FX, as well as Chris Phinney on synth. For the B-side, Marc Adler plays drums with Sue Ann Harkey playing a dulcimer guitar, Kevin Shelton on bass, and Reginald Taylor and Louis Boone returning on synth and conga. The second side of the tape finds Walker and his ensemble exploring more strange, jazz-rock-inspired grooves that are driven by Boone and Adler's rhythms and Shelton's basslines. As synths dart in and around the oddly-timed groove, one can't help but be reminded of the deep, avant-garde funk of German kosmische musik pioneers CAN.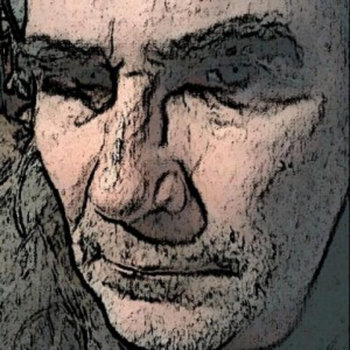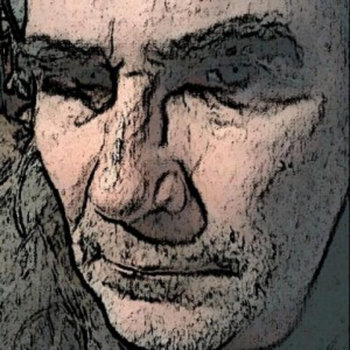 Originally released in 1990, Act Of Reason is a gorgeous ambient performance that is full of tension. Building up and subsiding steadily throughout the piece's unbroken 55-minute run time, Act Of Reason perfectly illustrates Walker and company's ability to craft deeply enveloping long-form electronic music. Act of Reason never gets static or boring. The music here is ever-changing, with the ominous atmospherics giving way to beautiful, uplifting synth chords. At times, the album sounds like blissful meditation music and other times it conjures up the image of some bizarre UFO B-movie from the 1950's.
A funkier, more rhythmic entry in the Alien Planetscapes catalog, on Radio Special Volume 3 Walker and company lay down some truly bizarre grooves. "Dancin' on Atwater's Grave" is built around L.G. Mair's bass and Len Pace's solid drumming. John Cordes' brilliant violin soloing takes the song to another level, adding sweeping, chaotic lines. "Too Funky in Heah" and "Our Sardinian Sandwich" carry on this formula of driving drum and bass grooves augmented with frenzied solos. The album ends with "Bloozemasters," a visceral improvised rock tune that has the fuzzy, distorted haze of Zen Arcade-era Hüsker Dü.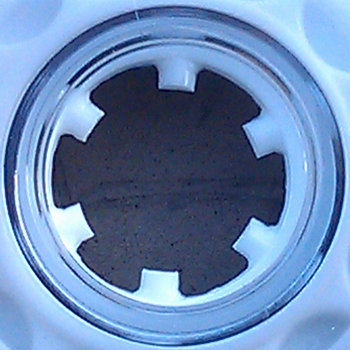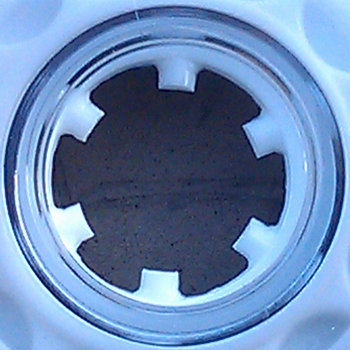 With four tracks, each clocking in at over 16 minutes, Everybody's Mad at Amerikkka! represents a slight departure from the long, continuous improvisations that Doug Walker and Alien Planetscapes were known for. The album is pure sonic science fiction—trippy effects and atmospheric synths abound—but it is the opener, "Atom Bomb Blues" that strays from the sound of previous tapes by fully embracing a blues and rock-heavy sound. "Who's Talkin' 'Bout UFOs" is a dark and sinister piece of synthesized music. The album closes with "Galaxy 1987A," which opens quietly with Walker and Carl Howard slowly establishing several pulsating waves of sound. By the 10-minute mark, a more tense, heavier mood has taken over. Before long, each element begins to collide into one another, coalescing in a singular sheet of exhilarating sound.