LISTS
Eight Essential DJ Vadim Releases on Bandcamp
By John Morrison · July 27, 2020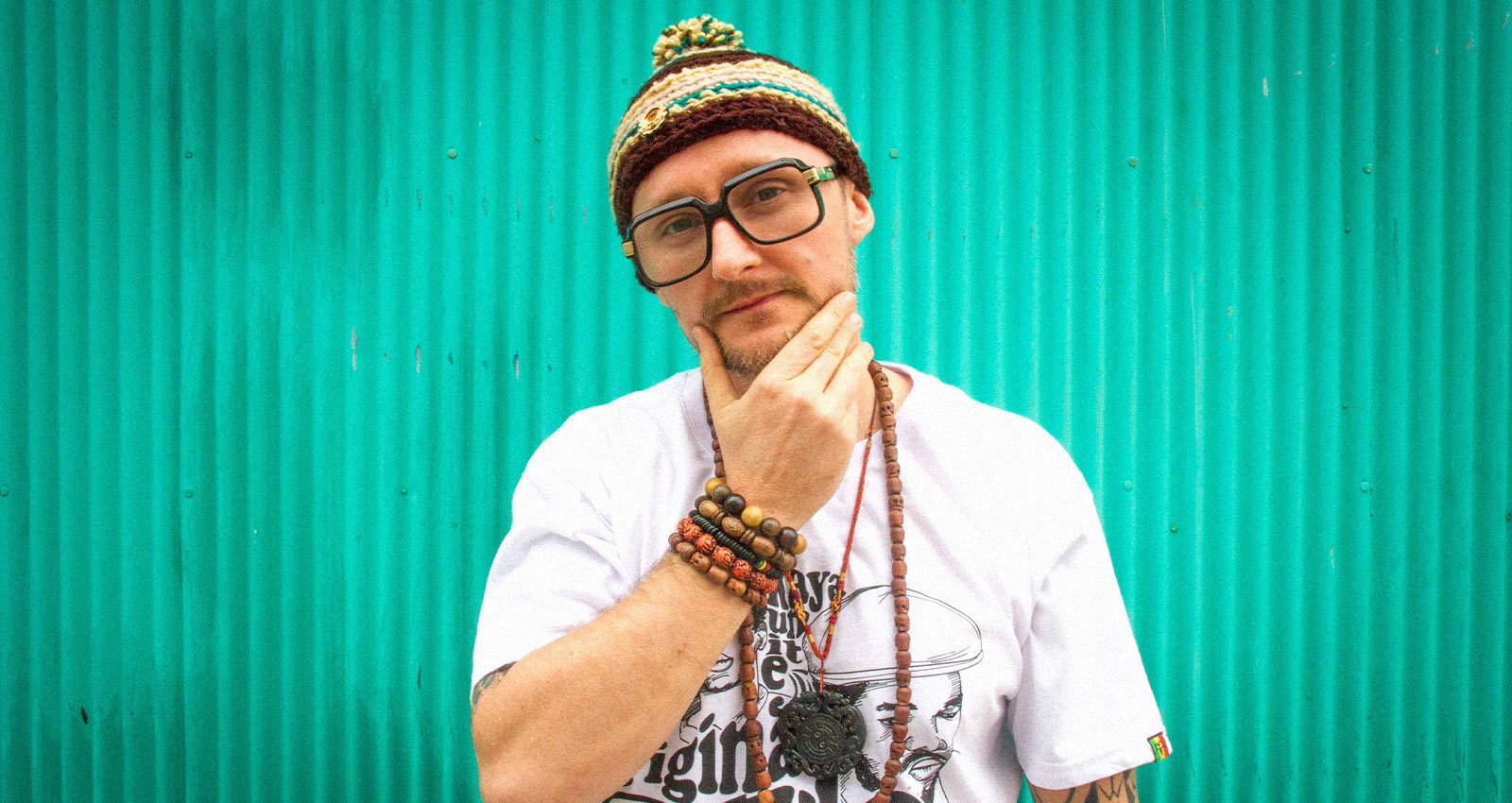 Born Vadim Peare in Saint Petersburg, Russia, DJ Vadim came of age in London, developing his DJ and production skills against the backdrop of the city's fertile hip-hop and electronic music scenes. By the mid '90s, Peare had released Headz Ain't Ready on his own Jazz Fudge label and U.S.S.R: Repertoire (The Theory Of Verticality) on Coldcut's widely respected Ninja Tune label. Along with his contemporaries like UK beat scientists Nightmares On Wax, Attica Blues, and Funki Porcini as well as international samplists like DJ Krush and DJ Shadow, Peare's early work consists of some wonderfully dark and atmospheric instrumental hip-hop.
An ever-evolving musical mind, Peare's work throughout the 2000's touched on everything from soulful boom bap to experimental hip-hop to reggae. With well over a dozen full-lengths to his credit, Peare has spent the past 25 years exploring the nuances of sound. A well-traveled DJ and a willing collaborator, Peare has performed in over 70 countries. He's worked in the studio with the poet Sarah Jones, NYC underground rap legends Company Flow, and Spanish hip-hop group 7 Notas 7 Colores.
Vadim's more recent collaborations with Fat Freddy's Drop and Jman have found him reveling in a deep love and respect for Jamaican music. Albums like the Jman collaboration Likkle More and Vadim's acclaimed Dubcatcher series are a testament to his skill as an interpreter of reggae and his versatility as a producer. Here are a handful of selections from Peare's stellar catalogue.

Merch for this release:
2 x Vinyl LP, Compact Disc (CD)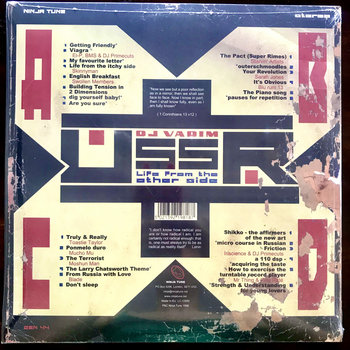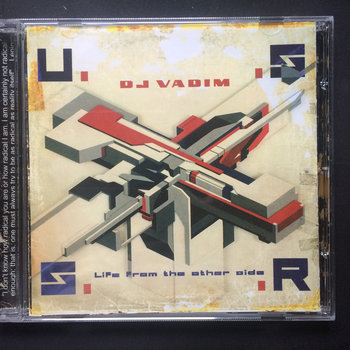 Released on Ninja Tune in 1999 at the height of electronic music's commercial ascension as well as the underground hip-hop boom in the United States, U.S.S.R: Life From The Other Side is a strong melding of Peare's atmospheric beats with sharp wordplay from some of the best MCs of the day. With cuts like "Viagra," featuring EL-P and BMS, "The Terrorist," featuring Motion Man, and "English Breakfast," with Swollen Members, find each MC augmenting Peare's rough, sample-based beats with humor and ferocity.
Merch for this release:
Compact Disc (CD)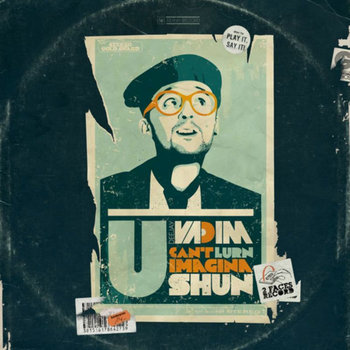 A perfect example of Peare's dynamic, ever-evolving production, U Can't Lurn Imaginashun finds Vadim moving beyond the sound of his earlier records. The result is a brighter, more accessible sound. Another collab-heavy record with Peare at the helm, U Can't Lurn Imaginashun touches on everything from reggae ("Soldier"), to breezy, psychedelic hip-hop ("Saturday," featuring Pugs Atomz), to silky electro-soul ("Thrill Seeker," with Sabira Jade).
One of Peare's strongest full-on forays into the world of reggae, Dubcatcher is a tastefully crafted homage to the music of Jamaica. With dubbed-out horns, digital dancehall basslines, and appearances from some vocal heavyweights, Dubcatcher (like its companion piece Soundcatcher) showcases Peare's gift for evolving his own style in order to craft a wide range of musical environments. Keeping true to his reputation for working with great vocalists, Dynamite MC, Governor Tiggy, Jamalski and more check in with vibrant, show-stealing appearances.
Merch for this release:
Vinyl LP, Compact Disc (CD), 2 x Vinyl LP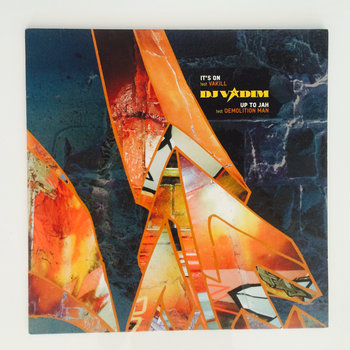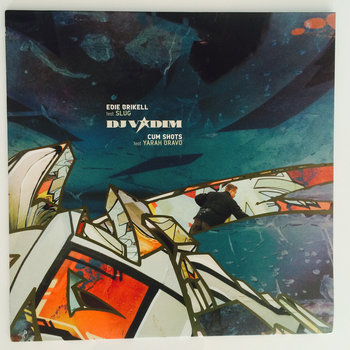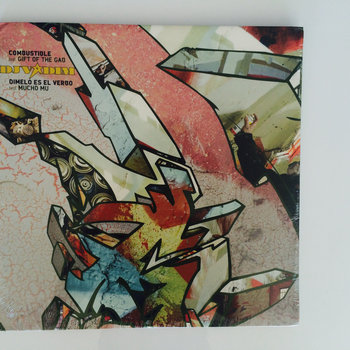 Coming after U.S.S.R: Life On The Other Side, The Art Of Listening finds Peare's off-the-wall production in fine form—and, of course, he's collaborating with gifted guest MCs. "It's On" is a bouncy boom-bap track featuring Vakill from Chicago's legendary Molemen crew, while "Combustible" lays Blackalicious frontman Gift Of Gab's barrage of tongue-twisting verses on top of a smooth, rolling bassline and vocal samples. The album concludes with "Edie Brikell," a wistful, nostalgic-feeling track featuring Slug of Atmosphere. Combining Peare's skillfully crafted beats with such a fine array of vocal talent, U.S.S.R: The Art Of Listening is one of the best, most evocative records in his vast catalog.
Hands down one of Peare's darkest and most experimental offerings, The Isolationist is a full-length collaboration with NYC avant-rap iconoclasts Antipop Consortium. Melding beautifully with M. Sayyid, Beans, and High Priest's uniquely off-kilter flows, Vadim's production here is quirky and minimal. Whether it's the cavernous vibraphones on "Hydrogen Slush" or the dystopian bop of "Laser Tooth," the sound here is odd and exhilarating, with an atmosphere perfectly summed up by Beans' line from "Mechanic Robotic": The Isolationist sounds as if it were "haunted by a choir of ghosts."
A bit of an outlier in Peare's catalog, Children Of Possibility is a collaboration with MC duo Yarah Bravo and BluRum13, and was put out under the group name Oneself. Full of uptempo, party-rocking, hip-hop productions, Children Of Possibility shines musically, with Peare setting up a perfect backdrop for the MC's deft vocal interplay and obvious chemistry.
Merch for this release:
Vinyl LP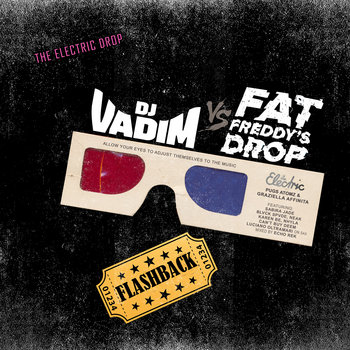 Sharing the bill with New Zealand soul reggae ensemble Fat Freddy's Drop, Flashback represents another high point in Peare's catalog, standing as a true testament to his dedication to reggae music and soul. "Wondering Eye" brings in some uptempo soul sounds while "Midnight Marauders" is a jazzy dance floor scorcher. Pugs Atomz in particular shines all throughout the album. His performance on the soulful roots-reggae jam "Cays Cray" is especially great.
Merch for this release:
, 2 x Vinyl LP, 7" Vinyl, Compact Disc (CD)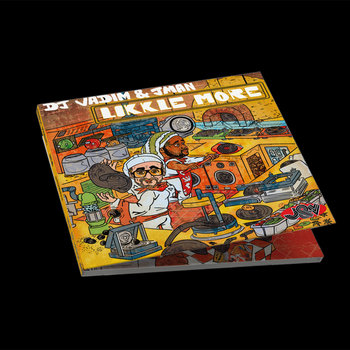 Linking up with UK grime/garage veteran JMan, on Likkle More Peare once again pays homage to the music of Jamaica as well as the UK's highly Jamaican-inspired bass culture. Throughout the album, JMan's relaxed delivery and smoky tone hold down center stage. Vadim and his tracks are in fine form, ranging from spacious, low-end heavy grime tracks like "I Was Like" to the frantic digital dub of "War In The Streets." Thick with complexity and fire, Likkle More melds the UK's legacy for experimental electronics with its rich soundsystem/bass culture to produce a sound that is both raging and anthemic.