LISTS
A Beginner's Guide to DJ Sabrina the Teenage DJ's Nostalgic Dance Music
By Amaya Garcia · March 17, 2021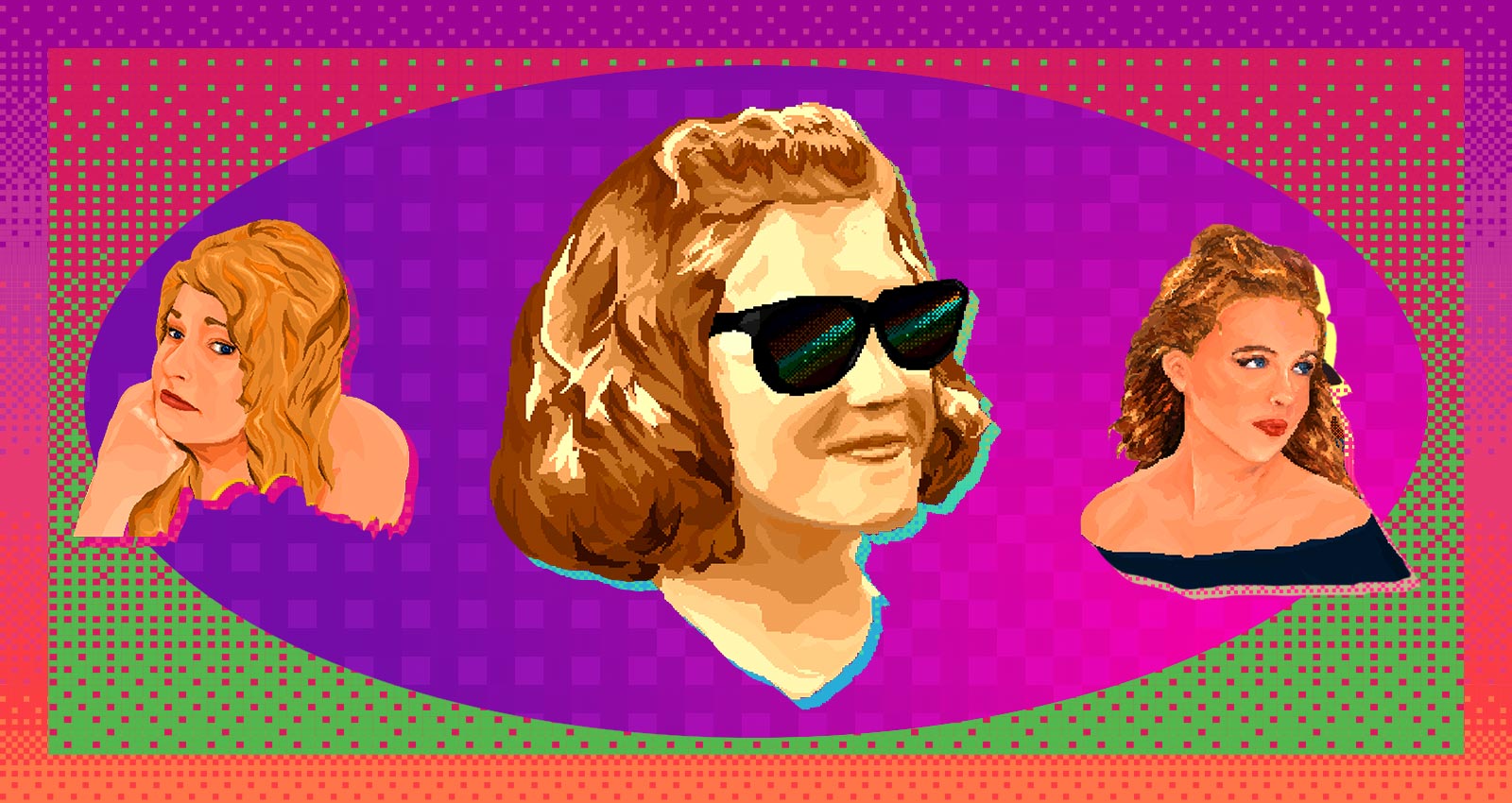 London electronic music producer DJ Sabrina the Teenage DJ is an expert at reconstructing the kitschy romanticism of late '80s, '90s and early '00s pop music. But recreating that aesthetic wasn't something she set out to do—at least, not at first. As she tells it, her sound is a byproduct of the music she listens to on a daily basis. Looking for speeches, TV moments, music, and beats to sample unwittingly led her to a sound that channels the carefree excesses and deep emotion of her late '90s and early '00s youth, leavening it with a heavy dose of nostalgia. Her brand of lo-fi house is a judgement-free zone, where listeners can revel in the intensity of falling in love, experiencing heartbreak, weathering deep crushes, and dancing their worries away in the warm glow of the dancefloor.
"I've always liked the idea of giving that feeling back to others—to try and distill the sound I'm hearing in my favorite songs into something that would translate to others who might have missed those little moments of beauty," she says. That's why she chose Sabrina Spellman, the titular character of the '90s sitcom Sabrina the Teenage Witch, as both her name and 8-bit avatar. The sitcom, based on an Archie Comics series, is about a 16-year-old witch who lives with her 600 year-old aunts and their snarky talking cat Salem. Sabrina's spells often went awry and created problems in her teenage life. The producer has always been a fan of the show; its witty, eccentric, and heartwarming moments speak to her. "I think the imagery is a great way to depict the type of abstract movie aesthetic I'm trying to convey—a sort of warped TV movie that makes you cry in a way no mainstream movie would be able to," she says.
It's difficult to describe the way a DJ Sabrina the Teenage DJ song sounds, because her style varies so greatly—there's lo-fi house beats overlaid with vocal samples; soulful, roller-rink disco; hip-hop; '80s-style power ballads; and Eurodance. Listeners will also find pivotal moments from pop culture—like a 1999 Winona Ryder interview discussing Girl, Interrupted—decontextualized, as a way to convey their universality. "I've always enjoyed the kinds of vocal sampling that leaves interpretation of context to the listener, rather than forcing you out of the moment and nto some other unrelated medium," she says. "One of the issues I had with some of the early lo-fi house tracks was that the vocal sampling was too specific. I wanted the vocal part to lead me further into the cinematics of the music, rather than just being a sample thrown on top of a track. Even if the sample is intentionally jarring or leaps out at you unexpectedly, I want to react to it as I would a shot in a movie that startles the viewer, or breaks the fourth wall."
DJ Sabrina the Teenage DJ has amassed an impressive discography—five cassettes and hundreds of tracks—that not only channels the beauty and pain of youth, but also represents a personal journey into adulthood. Using the concept of pentalogy as a connecting thread, the producer mapped out a world where her anonymity functions as a mirror for her  listeners. "There's a lot of use of the pentagram in Wiccan culture, and I've had the idea for all of the album titles and their color schemes for the last four years of working on them if I was going to keep working on them," she says. "I think each album represents a part of a personal journey, similar to the five stages of grief: hope, elation, disillusionment, acceptance and closure."
Merch for this release:
T-Shirt/Apparel, Poster/Print, Cassette
Sabrina's debut album functions as the port of entry to her world. Stories about hope, dreams, perseverance, and beauty are told through vocal samples that run parallel to the musician's French house and disco beats. Heavily inspired by the sampling methods of Australian electronic music producers The Avalanches, and other players in the UK lo-fi house scene like DJ Boring and DJ Seinfeld, the songs on Makin' Magick twist and turn between genres and moods, sometimes coming to disorienting but satisfying codas. You can hear this in tracks like "It's Just A Natural Thing," a reinterpretation of a Phil Collins classic. "'It's Just A Natural Thing's coda was inspired by one of my favorite songs of all time, Phil Collins' 'Both Sides,'" she says. "I wanted the track to be almost like a mini-movie, with the opening interview being unintelligible in a way that it seems to make sense and flows like language, but you're unable to process what they're saying."
Some tracks on the record are also in dialogue with other works, like "All The Beautiful Things U Do," which is a response to DJ Boring's "Winona." "I wanted to take the vocal sample to a less specific place and I wanted to use a single chord sequence for the entire track, just alternating the timing between cut-time and regular," she says.
Merch for this release:
T-Shirt/Apparel, Poster/Print, Cassette
"I didn't really know I was going to make another album after Makin' Magick, but I remember at the beginning I was losing myself a bit and was feeling pretty alone and rebellious," Sabrina says about the recording process for Witchkraft. It's a bombastic record reminiscent of '90s FM radio megamixes—snippets of pop tracks smartly colliding with hip-hop, '80s dance, R&B-style harmonizing, and tinges of Euro house and Detroit techno. Because it was meant to be a farewell album, the producer wanted to continue the elation and the cinematic themes of Makin' Magick while providing a clear ending to the story, in the form of final tracks "Goodnight" and "Grim Fandango!" "'Goodnight' felt as though it was going to be the last [song I made]," she says. "I play live bass on the rock sections of this track to make it feel more personal. 'Grim Fandango!' was a left-over from Makin' Magick and was always designed to be a fever-dream that comes long after the CD/cassette has seemingly ended—when you fall asleep and are woken by the haunting, unsettling tone of the track," she says.
Merch for this release:
Cassette
Sabrina's third album starts with a slow churn, slowly ramping up to dance tracks that take the best elements of late '90s pop and house to create an atmosphere of enchantment and exhilaration. Opening track "Choices"—a mostly acoustic track containing a looped sample of Jefferson Airplane's "Embryonic Journey"—sets the tone for the more nuanced messages woven in through spoken word samples. "Choices" was a very important political statement I wanted to make," she says. "The eventual idea being that whichever choice you make for yourself is the right choice, but either will be a potentially life-changing journey."
As the record progresses, a more experimental side of DJ Sabrina the Teenage DJ emerges, with homages to the Birmingham group Rhythm Ace Bentley's eclectic mixes, funk guitar riffs and bass lines, Daft Punk-style vocoder samples, and '70's UK rock music. A prime examples of this experimentation is "Over the Edge," built around the bass line of Malcolm McLaren and Mahotella Queens's song "Soweto." "Spellbound! felt more elated; it was a very fast album to compose and was made of a lot of little ideas I'd had around for years but needed somewhere for them to go," she says. "There's probably more experimentation with this album—I didn't feel like anyone was listening or even caring so I was free to push boundaries a little more."
Merch for this release:
T-Shirt/Apparel, Poster/Print, Cassette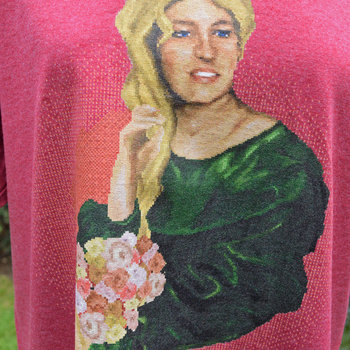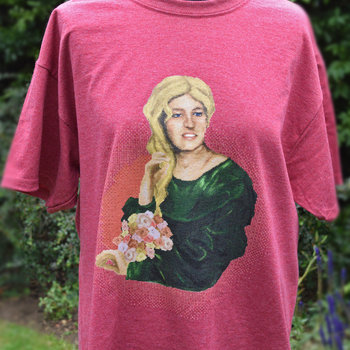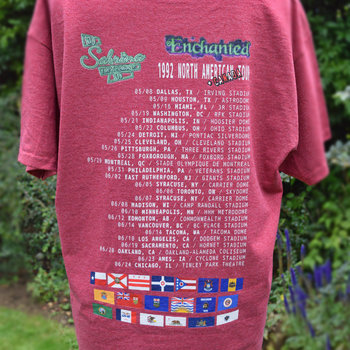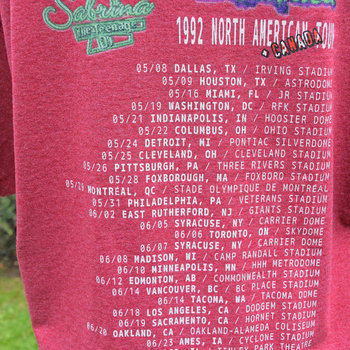 "This is a more serious album," she says. "I wanted to depart a little from the lo-fi house-with-samples [template] and work with samples as the origin point for the songs." The title track "Enchanted" is a testament to this; its darker, with acid house basslines and samples creeping in the background, punctuated by a dominant four-on-the-floor beat. It's a track that could feel equally at home in an Orbital or Chemical Brothers release. Tackling the concept of faithlessness, the album weaves between moments of severity and house tracks with sweet melodies that stick. Enchanted also contains "I Reach Out," a 12 minute track exploring the connections between spirituality and the dancefloor. "I've always liked the idea of 11- or 12-minute songs that have some sort of spiritual feeling to them," she says. "It's the end to the [adage] 'When there's nothing else to believe in.'"
Merch for this release:
Vinyl Box Set, T-Shirt/Apparel, Poster/Print, Cassette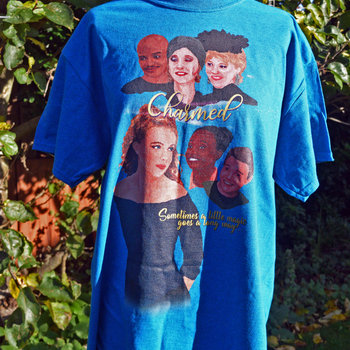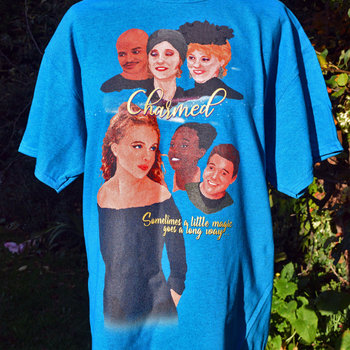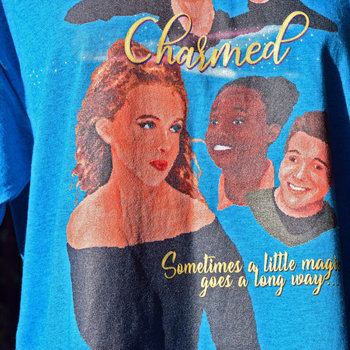 Much like Enchanted, this record contains tracks pulled from Sabrina's archives—snippets of ideas begun as far back as seven years ago that suddenly became viable during a creative rut in the midst of Covid-19 quarantine. It's a massive album; with 31 tracks and a three-hour running time, it could be called the producer's magnum opus. "I kind of think of it as Enchanted II in some ways; it has a similar sort of energy, and many of the tracks were inspired by previous songs [in my discography]," she says. It's an album that embodies every aspect of what makes DJ Sabrina the Teenage DJ not only a great musician, but a great DJ. Every track flows seamlessly into the other, like the chill vibes of late '90s FM radio shows playing the newest club music on Saturday nights. While the music embraces feelings of abandon, the producer explains that the story behind its bombastic tracks is one of survival and of an artist in the throes of a depressive void in a constant dialogue with a formerly energized self. "The whole album has a story to it that I'm novelizing that deals with the artist's demise," she says. "The value that work places upon a life and the renewal of life after the completion of the work."