LISTS
A Guide to the Rich Catalog of Peruvian Label Discos MAG
By Maria Barrios · October 07, 2022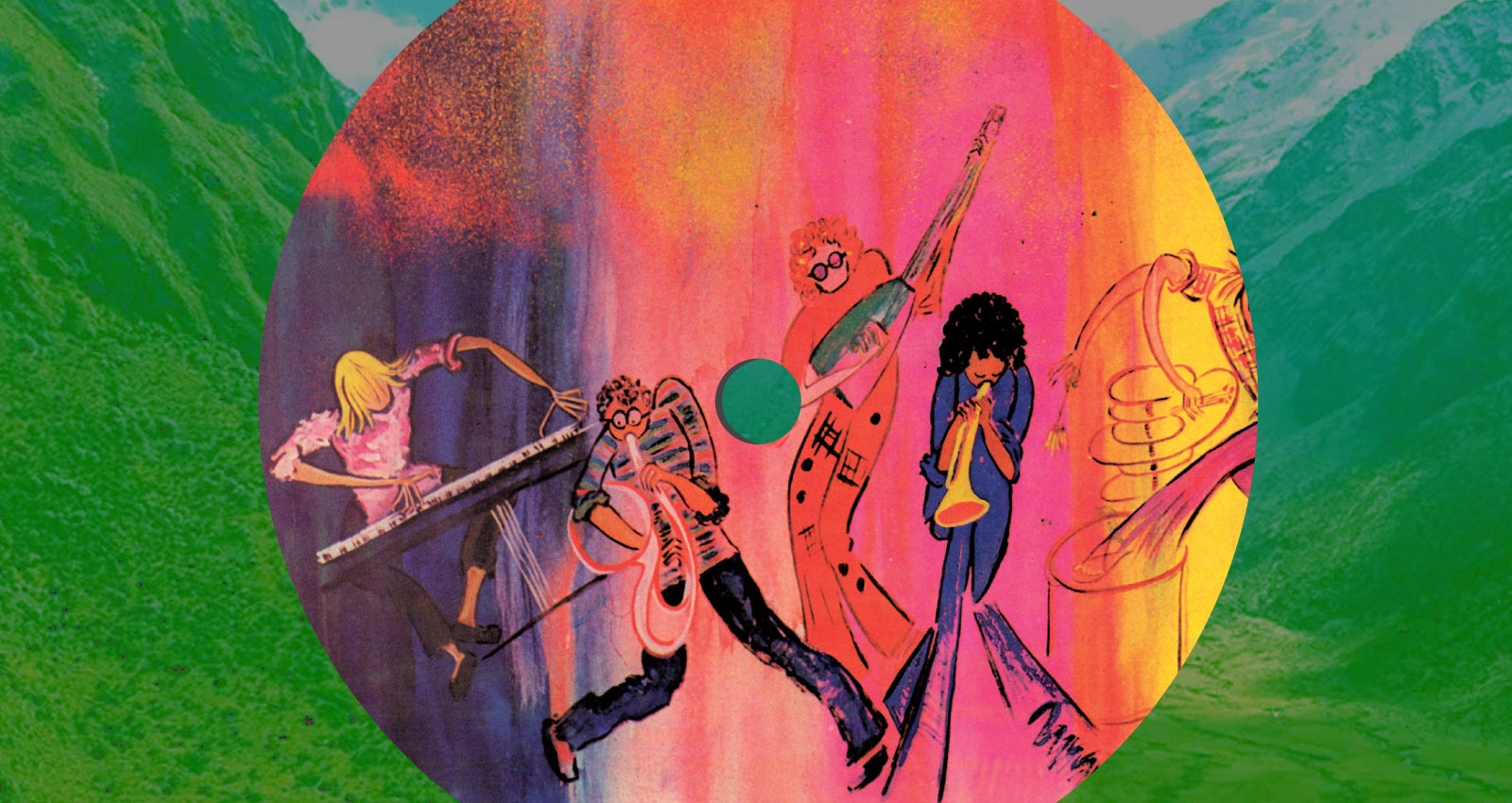 Tucked away in a warehouse in Lima, Perú is a treasure trove of master tapes from the iconic label Discos MAG. Founded in 1953 by engineer and businessman Manuel Antonio Guerrero, over its 40-year run Discos MAG has released music in an array of genres, from guarachas, mambos, boleros, and boogaloo, to proto-punk, heavy psych, and hard rock.
"MAG is an emblematic label of Perú," says record enthusiast and scene fixture Hugo Lévano. "The history of MAG is unique, because while other labels are a conglomerate of companies, MAG is the image and likeness of its owner, Manuel Antonio Guerrero." A successful business owner, Guerrero ran two shops in Lima. One sold refrigerator parts; the other, toys and imported housewares. But it was a small selection of 78 rpm records that proved to be the most profitable items. The clientele's interest in these records was so strong that, in 1957, Guerrero decided to start his own record pressing plant.
"Guerrero had three things," says Lévano. "He was a great mechanic, he was a die-hard music lover, and he was also very lucky in his ventures." According to Lévano, this proved key in Guerrero's decision to start his own label. "It has to do with machines, you don't know if it's going to work out or not," says Lovano, "and it has to do with taking risks and loving music, right? So he got a record factory and also founded MAG." Guerrero not only had a good eye for business, he had great taste in music as well. He was a huge fan of Cuban music, which he had heard during his travels to the island. He decided to recreate that sound in Perú. "[Lima] became a tropical city, the second most tropical city in South America. Tons of people here loved Cuban music here, and we owe that to MAG," says Lévano. "MAG kept us up to date with tropical music."
Guerrero's approach was so hands-on that he became the label's recording engineer, its photographer, and its arranger as well. All of this without neglecting his role as a label head. "There is a great song called "La guitarras tropicales" that's included in a record attributed to Silvestre Montez y sus Guantanameros," says Lévano. "The truth is, Silvestre Montez doesn't exist: it's one of Guerrero's pseudonyms. He hired the musicians, did the arrangements, and released the record under his name, which you can guess because Montez is his second last name."
After its golden age in the 1960s and '70s, MAG slowed operations in the '80s. "Companies that revolve around a family or a sole creator sometimes have a hard time adjusting to the changes of the music industry," says Spanish producer Iñigo Pastor, co-owner of Vampisoul and Munster Records. "When the good times of LPs were over, and cassettes, CDs, piracy, and digital releases came up, it is a complicated evolution of business."
Guerrero passed away in 1991, but his legacy lives on in the approximately 11,000 song catalog that Pastor, with the help of Lévano, is helping rescue from oblivion. "It's kind of a giant bootleg. When you start assembling, you can see its parts coming together," says Pastor. "It is satisfying to complete the puzzle and appreciate its historical importance." By re-issuing Discos MAG's catalog, audiences get a chance to re-discover the label's prolific output and a special part of Peruvian music history. Lévano says it best: "I'm charmed by the figure of Guerrero because he reflected what was happening at the time, somehow MAG records…everything that was hip, they recorded."
Here are eight records that illustrate the label's rich catalog.
---
Discos MAG was connected to the New York Latin music scene as a distributor for New York label Alegre Records. Through this connection, MAG was able to tap into boogaloo, a New York Latin music genre that was all the rage in the 1960s. Mixing diverse genres such as R&B, soul, and Cuban son montuno and guaracha, boogaloo's commercial success allowed the genre to be embraced by Latin American labels outside the United States. "MAG broke boogaloo in Lima and released the most boogaloo records made by Peruvian musicians," says Lévano. Among these were pianist and composer Alfredo Linares. With a number of tracks composed on the spot and MAG's all-star backing band, Linares' Yo Traigo Boogaloo is an explosive, dancefloor-ready album that showcases Linares' impressive talent as a bandleader.
Packed with guarachas, cumbias, and descargas, Trompeteros was the Sonora Casino's second album for MAG. Released in 1972, Trompeteros opens with joyful hand claps, a booming brass section, and the flawless vocals of salsa legend Pachito Nalmy. But the record's hidden gem is undoubtedly the futuristic "Astronautas a Mercurio." This psychedelic descarga is brimming with vocal effects, wah-wah guitars, and vibraphone. Salsa meets space-age: the track ebbs and flows in seven minutes of hard-hitting, funked-up rhythms that made the album a sought-after piece by record collectors and DJs alike.
Orquesta Aurora Andina
S/T
Led by composer Carlos Baquerizo Castro, the Orquesta Aurora Andina was a folkloric ensemble that played huaynos, a genre of Andean music with pre-Columbian roots. Adding saxophone and violin atop the more traditional Andean harp, Orquesta Aurora Andina shines on tight tracks that speak about heartbreak, displacement, and praise for Sicayá, the district where the group came from. Featuring a dancing accordion and joyous shouts and punctuated by notes of the harp, the record is a perfect document of the genre and a reminder of MAG's impressive well of Peruvian folkloric music.
Released in 1969 amidst a military dictatorship, Glue was Laghonia's debut album for MAG. Brothers Saul and Manuel Cornejo started playing music in 1965, inspired by the British Invasion. With their long hair and psychedelic tunes, they stood out from other Peruvian bands of the era, and they quickly earned a spot on the local scene as the new weird kids. But it wasn't until they met American guitarist David Levene that their style fully came together. Levene, a prodigious player, blew everyone away with his scorching solos and catchy blues licks. Standout tracks "Neighbor" and "My Love" demonstrate the band's inventiveness and forward-thinking approach to rock 'n' roll. Notes of the Hammond organ and vocal harmonies give the band a distinctive sound that would make them one of the most iconic rock bands in the country.
Los York's
68
"My favorite MAG group is Los York's," says Lévano. "It is a very particular band because they were not copying, they were giving [their music] a very Peruvian flavor." With their frenetic live performances, cutting guitars (reminiscent of bands like Count Five and The Troggs), and confrontational lyrics, Los York's sold around 40,000 copies of their single "Abrázame Baby" for MAG—an unheard-of number for a garage rock band. "Their lyrics were cheeky, they weren't upper-class kids, and that made them loved. They were Peruvian, through and through," says Lévano. Unfortunately, even with two wildly popular albums for MAG, the band's relationship with the label did not prosper. "They asked Guerrero for more money, and when he said no, they broke their contract," explains Lévano. Guerrero, always the man to have the final word. "[He] put together an apocryphal record: he pieced together some of their songs, added a new singer, and made up the words," says Lévano. In spite of their short career, Los York's occupies a special place in Peruvian music. A working-class band that gave kids of their generation a soundtrack of distinctively Peruvian rock 'n' roll.
Traffic Sound
Virgin
With their covers of songs by The Doors, Jimi Hendrix, and Cream, Traffic Sound caught the eye of Guerrero, who saw the band playing at a high school and immediately offered to record them. Unlike Los York's, Guerrero gave Traffic Sound full creative control. "The best thing Guerrero could have done with Traffic Sound was to recognize their quality as musicians and give them the freedom to do what they wanted," says Lévano. Traffic Sound released their masterpiece, Virgin, in 1970. "To me, Virgin is like a conceptual psychedelic album with textures that are almost baroque, folk, and jazz," says Pastor. "It has a tremendous instrumental richness, it is one of my favorite records of that time." Referencing the Inca civilization and a hallucinogenic trip gone wrong, Traffic Sound's hit "Meshkalina" elevated the band to cult status.
Jean-Paul "El Troglodita"
Vudú
Dressed in a leopard print suit, Jean Paul "El Troglodita" (real name Enrique Dávila) made a name for himself as a consummate showman and killer singer. "Jean Paul was a singer who kind of followed Traffic Sound's vibe," says Lévano. "Whenever he sang on TV he would start singing slowly, and as his songs sped up, he would lose it and start screaming, squealing, and even breaking tables and chairs, which earned him the nickname "el troglodita" (the caveman). On Vudú, his first and only record for MAG, fuzzed-out guitar riffs compliment his perfect vocal delivery; tracks like "Any Time" and the poetic protest song "Pórtense Bien" place Vudú amongst the most mind-blowing and heartfelt compositions in the MAG rock 'n' roll catalog.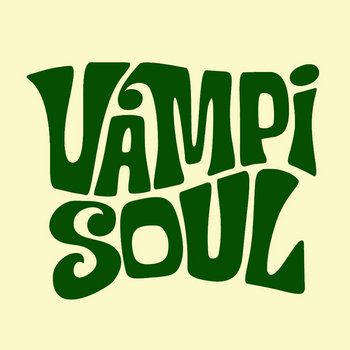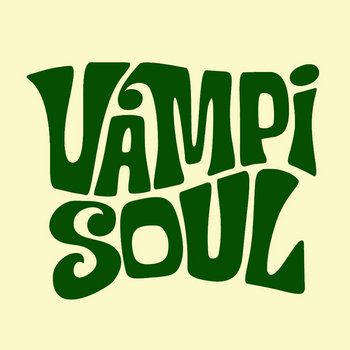 Merch for this release:
Vinyl LP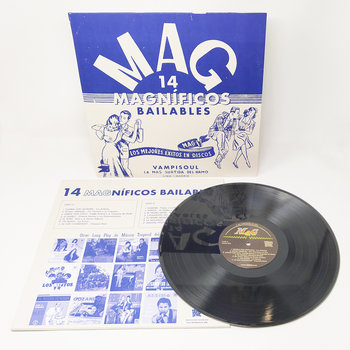 To celebrate the addition of the MAG catalog to Vampisoul, the latter compiled a sampler of dancefloor-ready tracks. With songs by artists like La Sonora MAG (MAG's all-star cast of studio musicians) and the aforementioned Sonora Casino, 14 Magnificos Bailables is a tasteful selection of the catchiest salsa, cumbia, and descargas in the MAG catalog. Rabid guitars, vertiginous percussion, and influential names such as Los Kintos and Melcochita compose the record's varied sonic palette.