LISTS
The Solo Work and Legacy of Dieter Moebius
By Joe Darling · June 28, 2017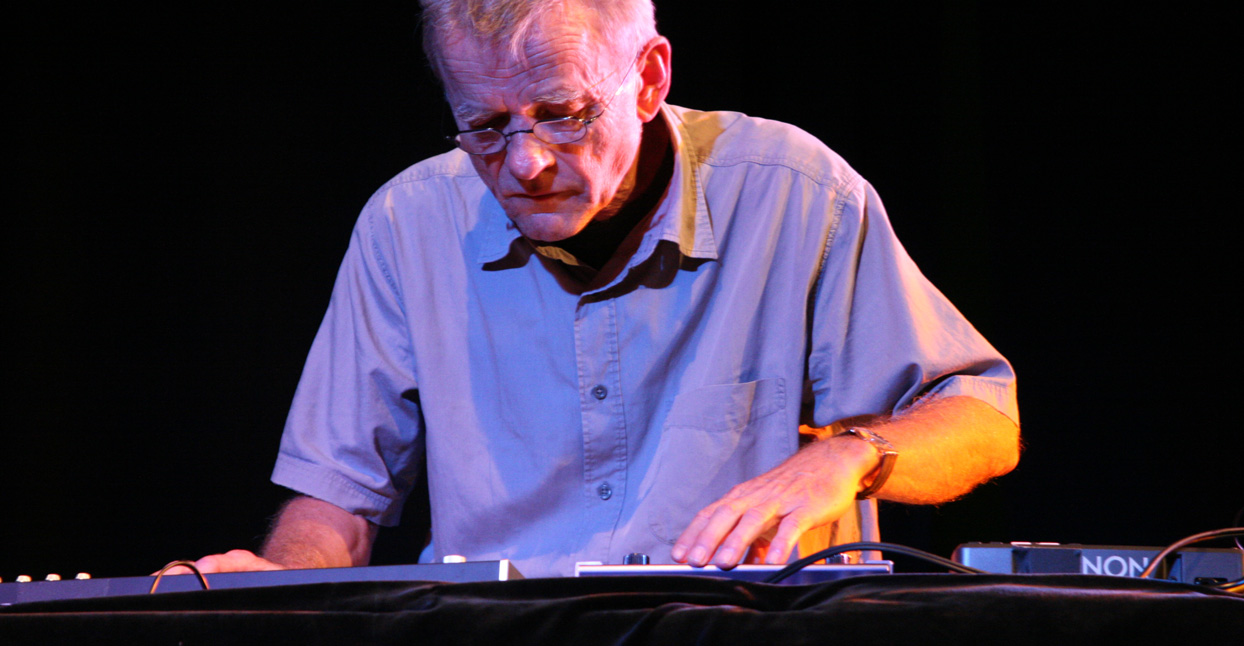 We credit Brian Eno with coining the term "ambient music" and opening experimental music to a mainstream audience—but it was largely the work of Dieter Moebius and Hans-Joachim Roedelius, aka Cluster—that prompted Eno to do so. The recordings these two young composers made together helped define a set of stylistic benchmarks that outlined "krautrock"—German experimental rock from the '60s and '70s—as a genre.
Though it's most often associated with a shortlist of groups in more traditional psychedelic and prog-leaning directions, or is used as a rather crude umbrella for any German music of the sort (Can, Popol Vuh, and so forth), krautrock may be best understood as early German prog. Though they recorded one of the genre's foundational staples with 1974's landmark Zuckerzeit, Cluster exhibited characteristics that positioned them as a stylistic outlier to that basic archetype. (It's notable that the musicians labeled "krautrock" have never particularly embraced the label.)
They recorded some of the earliest iterations of German electronic music, often eschewing guitar in favor of the new technologies of the time—synthesizers, drum machines, and electronic sequencers. The result was a culmination of sonic circumstances too unique to be replicated. Through technological inquisition, Cluster blended musical structures that referenced African polyrhythms and psychedelic/progressive rock forms with the experimental sensibility of mid-century European composers to develop a new musical language.
The resulting work demonstrated an alliance to the avant-garde in terms of their approach to compositional construction; their methodology was brazenly inventive, intuitive, and freeform. This less concrete and linear instinct connected Cluster to other German experimental groups like Ash Ra Tempel and Tangerine Dream, a substrata of krautrock loosely called, as a marketing term, kosmische Musik ("cosmic music"). Kosmische Musik was the matrix to Eno's "ambient music" exponent—an atmospheric, amorphous style of composition chiefly concerned with texture and mood over melody and rhythm. If krautrock was German prog, then kosmische Musik was German New Age.
Since 1969, Moebius has contributed to over 30 releases, and has joined forces with many of the most influential composers of the 20th century. In addition to his output with Roedelius in Cluster and with Neu!'s Michael Rother in Harmonia, Moebius also delivered a long run of productions with the legendary German record producer Conny Plank. A luminary unto himself, Plank engineered hundreds of albums in the '70s and '80s including hallmarks by Kraftwerk, Devo, Eurythmics, and Echo & The Bunnymen, even rejecting a bid to work on U2's The Joshua Tree.
Over the course of decades spent composing, recording, and performing, Moebius revealed himself to be a gifted artistic catalyst. As he drove new projects forward, he altered variables like personnel, geography and his toolbelt of electronics in order to achieve greater creative purposes. He was so enthralled by the idea of collaboration that only a few solo ventures exist within his entire oeuvre.
The final four records Moebius composed as a solo artist appeared between 1999 and 2011. As digital technology and electronic production tools became more commonplace throughout the 20th century, a flood of new electronic artists upstaged later works by fundamental figures like Moebius. Though public attention may have waned in recent years, Moebius's work flourished; his later albums have a bold clarity of purpose. Moebius doesn't loom over electronic music as a figure of canonical authority; he's more of a humble tradesman, consistently committed to his craft. It's through these final works that his inherent nature is so vitally represented.
Last spring, German label Bureau B released two of these four last records with 1999's Blotch and 2006's Nurton. On July 16, 2017, they'll complete the set by reissuing 2009's Kram and 2011's Ding, both of which have never been previously available on vinyl LP.
Blotch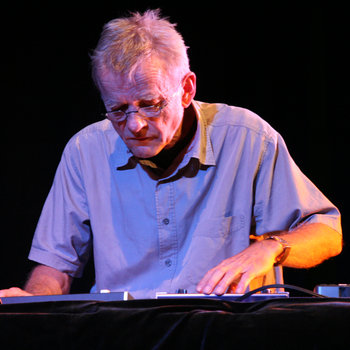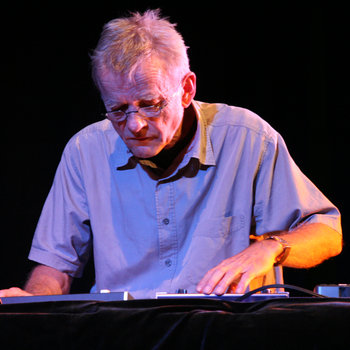 A glimpse of Moebius at his most self-effacing, his first solo album in nearly two decades is named for a mere dab of paint. A similar wry humor and melancholy is threaded throughout the record, particularly through the vacillating groans of "Meltaway" and the agitation of  "Temperate." It's also a rare entry in the Moebius catalogue where he employs the use of a number of acoustic elements, namely saxophone, vibraphone, steel guitar, and miniature piano.
Nurton
Seven years after Blotch, Moebius presented a collection of a notably different color with Nurton. Though he still expresses a collagist mentality, these sketches are much more anchored to a steady groove. Industrial beats carry a mad scientist's array of warbles, bleeps, and creaks. On "Gängig" and "Flag," Moebius winds the rhythms down to a murky electro dub, suggesting both no wave and Bill Laswell's dancehall deviations.
Kram
Despite another dismissive album title (German for "junk"), Moebius offers up a calmly virtuosic set featuring some of the most direct and melodic pieces he would produce in the 21st century. From the meditative swirls of "Dauert" to its positively whistling techno companion "Lauert," Kram is Moebius at his most buoyant.
Ding
Moebius's final solo album revealed more of his biography and artistic process than much of his prior work. Putting a portable recorder to use, Moebius sourced these 11 pieces from sound he captured organically before bending and filtering them into the cold and menacing bellows found on Ding. This process suggests that, at the age of 66, Moebius wasn't buried under wires in the studio, but was listening to the world, looking at the sky, bearing witness. Moebius's translation of these experiences doesn't err from the sonic vocabulary one might expect him to use, though. His trademark clamor and cacophony are well-maintained as he forges beats from hissing static and layers them with detuned sax samples and droning synths.
—Joseph Darling