LISTS
Navigating the Labyrinthine Catalog of Destroyer
By J. Edward Keyes · April 07, 2022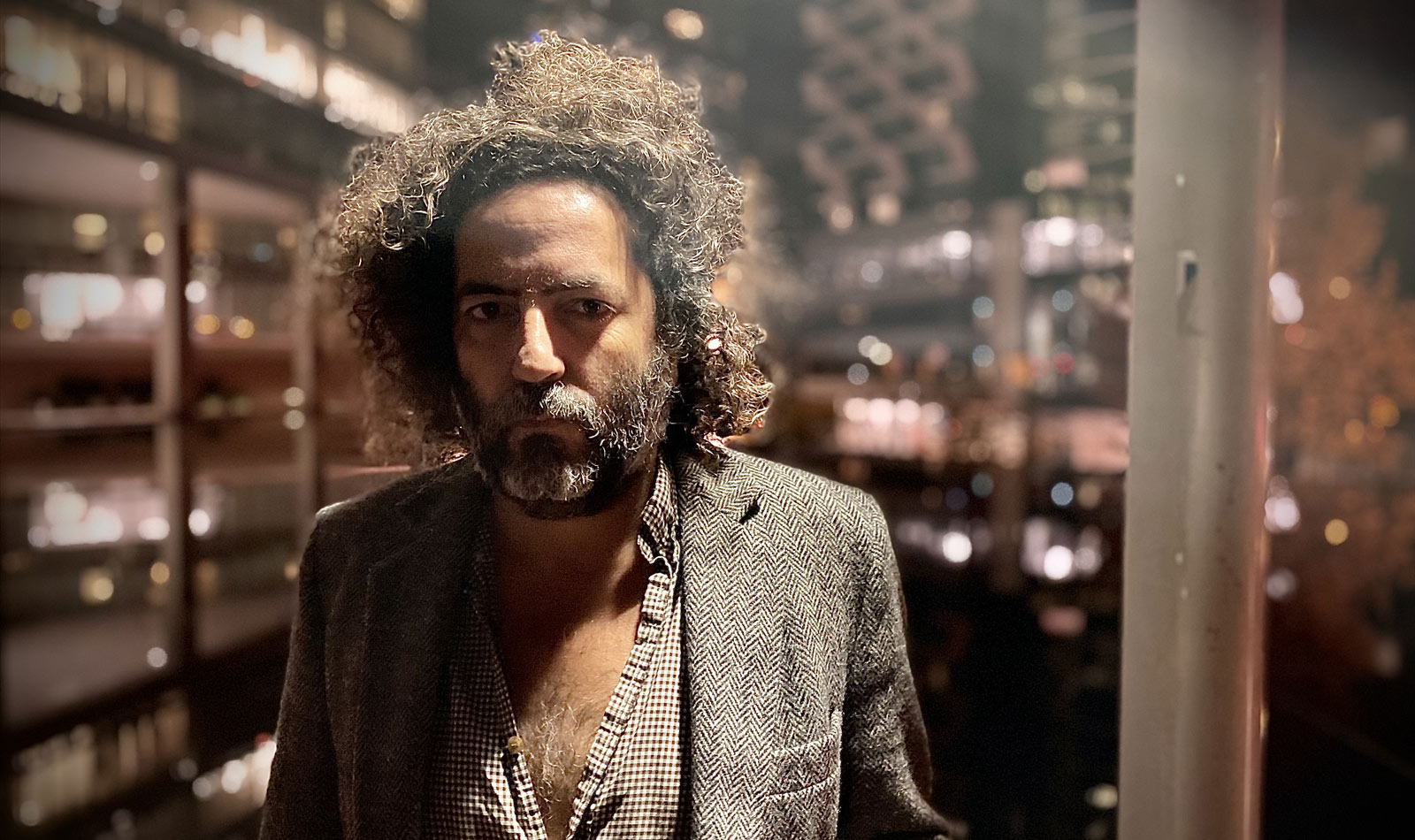 In the closing moments of "June," the third song on the excellent new Destroyer album LABYRINTHITIS, Dan Bejar delivers a line that could serve as a summary of his entire career: "'You have to look at it from all angles,' says the Cubist judge from Cubist jail." Indeed, Bejar has spent the last 30 years offering skewed perspectives on strange subjects, creating worlds that feel like the surreal backdrops of a Robert Wiene silent film. This singularity of vision has earned Bejar a coterie of devoted fans—the kind of people who enjoy speaking to one another in Destroyer lyrics—but it hasn't exactly translated to anything like "conventional success." This became especially clear to Bejar in the aftermath of 2011's Kaputt, arguably the most direct and accessible record in the Destroyer discography.
Merch for this release:
Vinyl LP, Compact Disc (CD)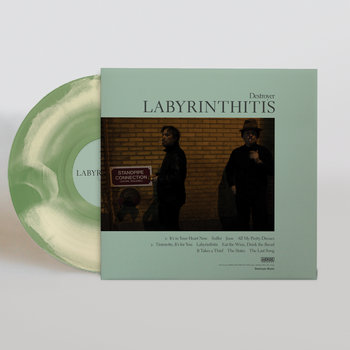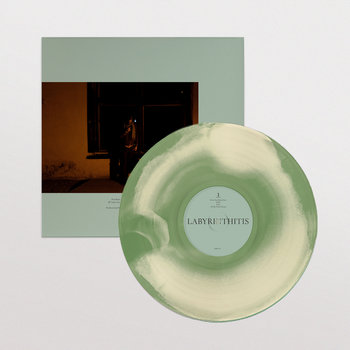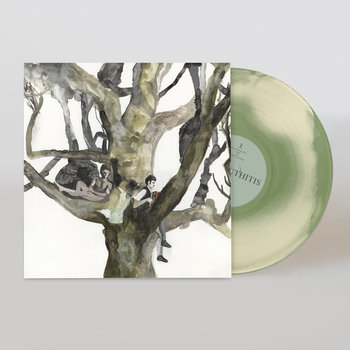 "I remember having an email conversation with someone whose job it is to put songs into television and film and commercials," Bejar recalls. "And when Kaputt came out, I still wasn't getting offers. I was like 'This shit seems like sync fodder to me, what's the deal?' And so I asked this person whose business it was to secure these placements, and they said, 'We have to be honest with you, Destroyer is not exactly a publishing slam dunk.' And I said, 'Why not?' and they said, 'Your voice is weird and your words are weird, and your weird voice sings too many of your weird words.'"
But Bejar's "weird voice" and "weird words" are exactly what makes him so beloved by his fans, and LABYRINTHITIS, the excellent new Destroyer record, contains both in abundance. Recorded long-distance during COVID with producer John Collins, LABYRINTHITIS pushes further into the abstraction that the pair began exploring on 2020's Have We Met, deepening that album's sense of creeping dread. Lead single "Tintoretto, It's For You" is a prime example of not only the record's clammy paranoia, but also of the push and pull between Bejar and Collins. For one thing, Bejar sings the song like a warlock casting a spell, alternately elongating words ("Now what do you call it when every part of the bird is uuuuuuuuuuuuused?") and racing through others before the whole thing culminates in Bejar scat-singing along with an eerie, swaying horn chart. It's the kind of song that feels specifically designed to produce discomfort—even for the person singing it. "'Tintoretto it's For You' is some kind of bastard child that I'll never have a healthy relationship with," Bejar deadpans. "It's so strange and so out of my comfort zone. I like being made to feel uncomfortable by things, but it doesn't resemble any kind of music that I would take out of its sleeve and put on a record player and play. With a gun to my head I would not play music that sounds like 'Tintoretto, It's For You.'"
Merch for this release:
Vinyl LP, Compact Disc (CD)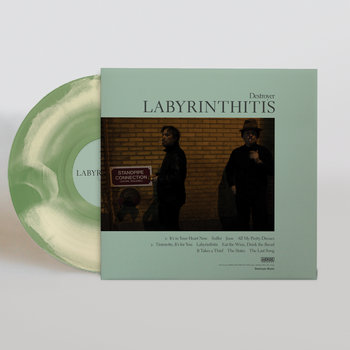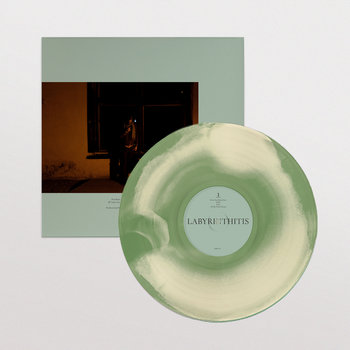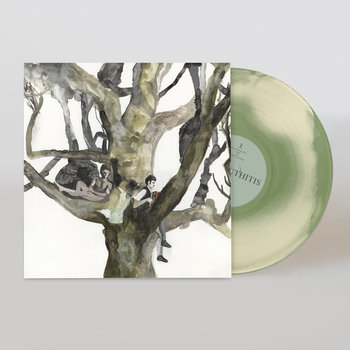 Part of the gripping sense of disorientation in the music came from the fact that the musicians were essentially flying blind while making it. All of the players would simply email their parts to Collins, who would then assemble and disassemble, and pull apart and put back together again until the songs took on fascinating, purposely abstract shape. The final product is a far cry from Bejar's initial concept. "The conversation 100% at the start of this record was, 'Let's make a deep house record,'" Bejar says, "'Let's make a record that's just one slamming four-on-the-floor beat.'" What emerged instead is, to use Bejar's own word, something gloriously "mangled": an album where, as its title implies, long passages loop back on top of each other, open doors lead to empty rooms, and reality is seen through a series of fun house mirrors. It reaffirms the fact that Bejar has arrived at the point in his career where, like Lambchop and Nick Cave, he seems incapable of making bad records.
And yet, at well over a dozen titles, the Destroyer discography can often itself feel labyrinthine to newcomers. Here, we offer some helpful suggestions on how to navigate it.
---
Getting Started
Merch for this release:
Compact Disc (CD), Vinyl LP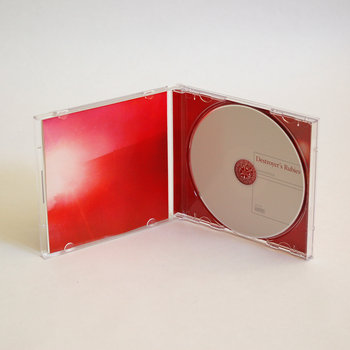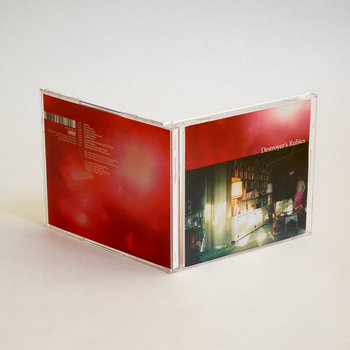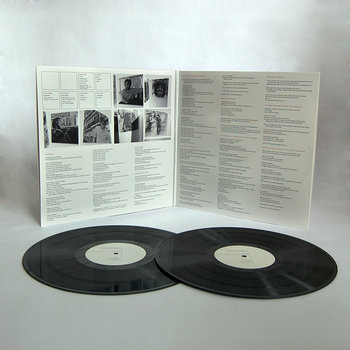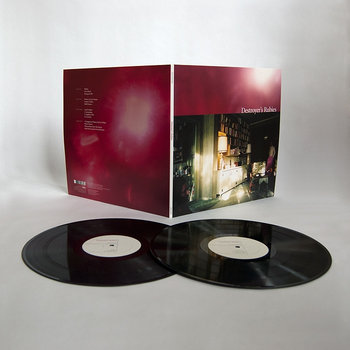 Widely—and rightly, in this writer's opinion—considered the best Destroyer record, this 2006 opus is the best place to start in order to figure out whether or not the world of Dan Bejar is one where you'd like to spend time. A joyous, loose-limbed collection of songs, Rubies turns classic rock inside-out, writing lyrics jam-packed with coy cultural references ("Have I told you lately that I love you?/ Did I fail to mention there's a sword hanging above you?") and hilarious surrealist koans ("I was Clytemnestra on a good day"). "I feel like with Rubies, I was really taking physical pleasure in stuffing musical measures with words, seeing how I could get from bar one to bar four and land on my feet," Bejar says. "I was just kind of nailing it, and it became the kind of writing that I guess I'm most associated with." Bejar's singing style changed slightly on Rubies, too, a freewheeling almost Dylan-esque talk-sing well suited to the album's giddy tumble of words. "I was feeling comfortable abandoning straightforward melody in my singing," Bejar says, "and was kind of talking my way through things. Even though i knew there was an actual vocal melody there on top of the chords, I was feeling free to abandon that." The result is a record you get lost inside, with moebius-strip lyrics that reference not only other Destroyer songs, but other songs on this very album. In both sonics and lyrical approach it recalls The Basement Tapes, a stack of riddles sung over clambering '70s rock grooves.
Merch for this release:
Compact Disc (CD), 2 x Vinyl LP
An unexpected late-career success, the pastel-colored grooves of Kaputt resulted in Destroyer playing their biggest rooms to date, the album's lithe "yacht rock" sound accidentally syncing up with a mainstream musical moment for the first—and only—time in Bejar's career. "I didn't make it with the intention of it becoming popular," Bejar says. "My daughter had just been born, and so I didn't know anything about 'chillwave' or any of the things I would have to answer [interview] questions about later. I was obsessed with Avalon by Roxy Music at the time, and that had a lot to do with shaping that album." As Kaputt—whose foamy grooves benefit from sharp, soaring backing vocals by the late Sibel Thrasher—neared its completion, Bejar decided to do something he'd never done before: lean into the promotional aspect. "I thought, 'I'm going to dress up and throw on a suit for this; I'm going to take an actual promo photo for the first time in my life, I'm going to put myself on the cover of the record, I'm going to make a video for the first time ever, I'm gonna do all of the typical shit. And then it all just…worked. As it turns out, that shit works." In spite of this, when the touring cycle was over, Bejar decided that being in the zeitgeist once was enough for him. "I was 39 when that happened," he says, "and that's old to have your hit. Having it on album nine is just like…It's just too weird. There's too many things you have to unlearn from your 20s and 30s to really be savvy. You can't be savvy in indie rock in your 40s, you don't know what's going on. Nor should you. Nor should you want to."
Merch for this release:
Compact Disc (CD), Vinyl LP,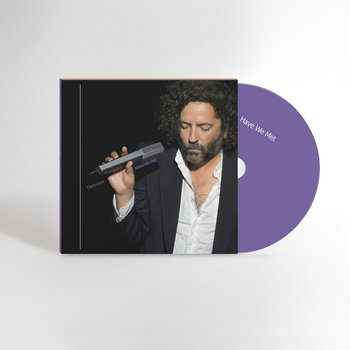 Destroyer's 2020 masterpiece—the touring behind which had just completed when pandemic lockdowns began—marked the beginning of a new approach. While, musically, Rubies and Kaputt are poles apart—the former an ambling Dylan-esque classic rock redux, the latter a pink martini, easy listening smooth jazz record—both at least had the feeling of musicians in a room, playing together. Have We Met, by contrast, feels like two opposite forces battling one another—Bejar, who assembles the loose structures of the album's songs, and Collins, who scrambles the pieces to make songs that feel singularly unsettling. At least part of that was the aim from the get-go. "The goal was just keep it depressing," says Bejar. "There are these really dark passages—a lot of war stuff, a lot of disease stuff, a lot of decay. The last song talks about Nagasaki at night and ends with what sounds to me like a plague of locusts." The music reflects the unmoored mood. On "The Television Music Supervisor," Bejar's voice hangs in empty space for measures at a time, accompanied only by groans of queasy electronics, and the plastic funk of "Cue Synthesizer" pits a typically verbose Bejar verse against a purposely synthetic rhythm track, resulting in what he describes as an "uncanny valley" feel. "The songs had to be strong enough that they could withstand the weight of John's madness," Bejar says. "And I feel like the carte blanche that he had resulted in some giddy highs."
Next Steps
Merch for this release:
Compact Disc (CD), Vinyl LP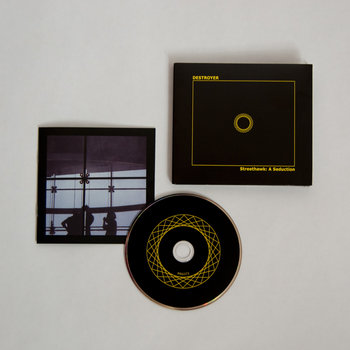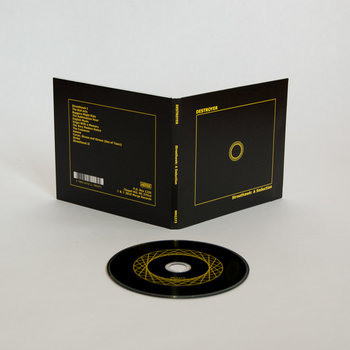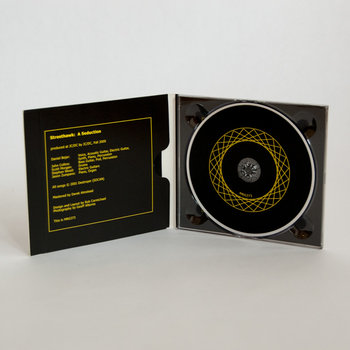 Described by Bejar as a "kiss-off to Vancouver," Streethawk was the first record where it seemed that something resembling a "Destroyer sound" was beginning to come into focus. After the relatively larval City of Daughters and Thief, the songs on Streethawk opened up to something larger and richer. "The Sublimation Hour" has the grand, glammy swagger of Ziggy Stardust, with crashing pianos and an uncharacteristically impassioned vocal from Bejar, and "The Crossover" is held together by a wiry electric guitar solo that feels like a preview to the classic rock influence that would manifest itself on Rubies. The record was transitional in more ways than one: As he was making it, Bejar slowly realized that this would be the last record that he would make with this configuration of the band, and that the time had come for a personal shake-up. "I left Vancouver about a week after putting the master in the mail, with the intention of never returning," he says. "It wasn't for any reason other than the same reason millions of other 27-year-olds have done the same thing in the past. I needed to see the world, I needed to be in a different scene. It was nothing existential, except that at that age, everything seems existential."
Merch for this release:
Compact Disc (CD), Vinyl LP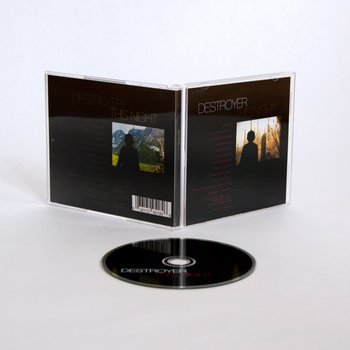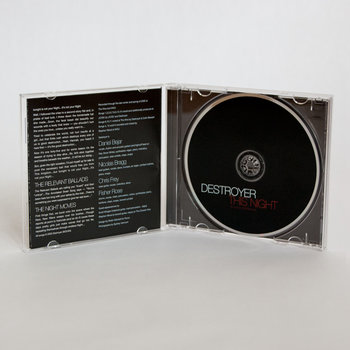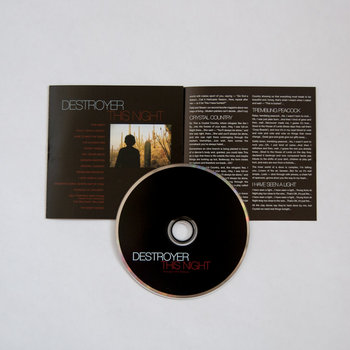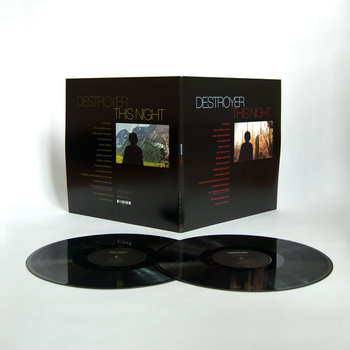 "This Night is like the dark horse of the catalog," Bejar says of this 2002 album. "It's considered a total misfire, though it has some defenders who had never listened to Destroyer before and have never listened to Destroyer since." As is often the case with Bejar, it's difficult to tell whether or not he's being serious. This Night feels like a corner-turn in the catalog, an album that seems to point the way to where Bejar would head next. Loose, ambling jams like "Holly Going Lightly" and "Crystal Country" feel like tentative steps toward the surrealist classic rock of Rubies, and Bejar sounds more comfortable in his own skin than he did on Streethawk, delivering the Exquisite Corpse volley of abstract imagery that would soon become his calling card. (A particular Bejar-ian high point comes in the opening stanza of "Trembling Peacock": "I wasn't born to rock/ I was just plain born.") And for all his self-deprecation, Bejar eventually concedes that this record is stronger than its reputation may suggest. "I consider it the beginning of my real writing voice," he says. "I can sing most of the songs from the album pretty easily without stepping back and making a terrible face. That's not true for Streethawk or Thief."
Merch for this release:
Compact Disc (CD), Vinyl LP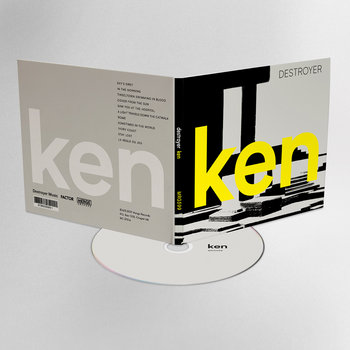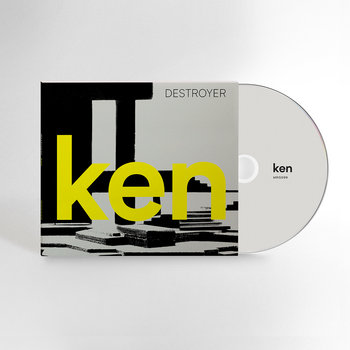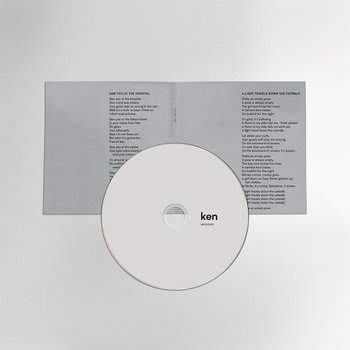 "With ken, writing those songs was the first time that I picked up the guitar in probably eight years," Bejar says. The album's genesis was an unusual one in other ways, too: Bejar, in his own words, "threw an acoustic guitar in the back of the car and just did this kind of troubadour tour," playing solo shows across America and then going back to his hotel room at night and demo'ing the songs that would eventually become ken. "I wanted the songs to be short and simple, little blasts that were very 'to the point,'" he says. "It was also the first time I ever took on the influences of music that I liked as a kid. Before that, it was always whatever I was really into at the time." The songs on the album crackle with life, from the grizzled electric guitar riff powering "In the Morning," a song that sounds like Sunn O))) sitting in with New Order, to the drifting, ethereal "Tinseltown Swimming With Blood" and the throbbing synthpop number "A Light Travels Down the Catwalk," which contains another classic Bejar-ism: "Strike an empty pose/ A pose is always empty." Among Bejar's childhood influences, the one that comes through loudest on ken is the UK New Wave of the early '80s—not just New Order, but OMD and Pet Shop Boys as well. It's relatively unassuming stature by comparison to what came before and after makes it an easy one to overlook; but returning to it finds its charms still fully intact.
Merch for this release:
Vinyl LP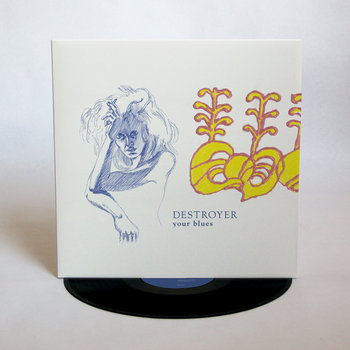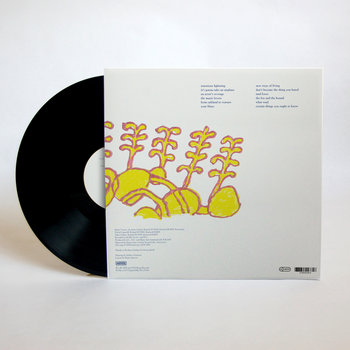 An oddball in a catalog full of oddballs, Your Blues is a synth-heavy record that fell between two rock LPs; This Night preceded it, followed by Rubies not long after. In retrospect, it feels almost like it arrived out of sequence; the bright, nimble synths on songs like the quietly beautiful "It's Gonna Take an Airplane" and the rococo "From Oakland to Warsaw" almost sound like a dry run for Kaputt, which wouldn't show up for another seven years. Bejar's muse for this record was Scott Walker, whose transformation from crooner to avant-garde icon represents one of the sharpest left turns in music history. "With Your Blues, I thought I was going to somehow bridge the sounds between [Walker's] Scott 3 and Tilt. In my mind, I was creating these over-the-top dramatic songs with a very intense, in-your-face, Euro-poetic, between-the-wars vibe." Many of the songs on the album were originally intended for use in a musical by the Canadian author Sheila Heti called All Our Happy Days Are Stupid. When that plan didn't come together, Bejar turned the material into the sixth Destroyer album. "I was all done on a MIDI box," he says, "and at the time I was like, 'Wow, this really sounds like a hundred and one strings! This is amazing!' And then I heard it again recently and couldn't believe how hoodwinked I was. But I think the plasticity is part of it." He's right; the overt artificiality of the arrangement is part of the record's charm, and Bejar's sly gift for melody—which often gets overshadowed by his skill as a lyricist—helps to pull the whole surreal dreamworld together.
Deep Cuts
Merch for this release:
Vinyl LP, Compact Disc (CD)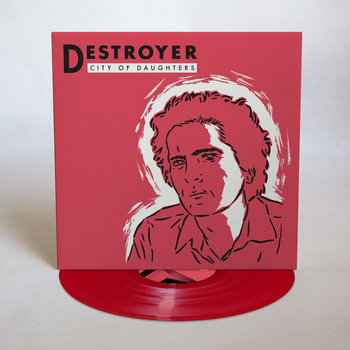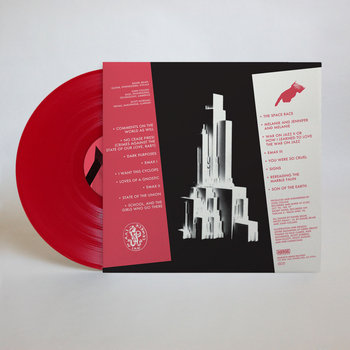 The early part of the Destroyer catalog is a mix of cassette releases and oddball 7"s, but it's generally considered that these two records, 1998's City of Daughters and Thief, which followed two years later, are where the Destroyer story really starts. Daughters sounds like what it is: an early effort; its songs are a lot more conventionally structured, the bulk of them built around strummed acoustic guitar and Bejar's unadorned voice. "It's kind of the most natural or most unguarded presentation of Destroyer," Bejar says. "Any kind of notion of Destroyer as 'Bohemian gadabout' really falls flat, except for the era of this album, when I really was kind of a wastrel." Thief mostly continues in that musical milieu, but its lyrics are thornier, a product of some of Bejar's preoccupations at the time. "All of the songs are littered with critiques of the underground culture industry," he says. "The language of that record is kind of like, you know, when you write your pamphlet and you nail it to the side of the church. The thing is that it was mostly fictional, because at that point, I didn't know anything about the music industry. I was so outside of it. It was just really normal back then for popular stuff to be considered 'corny' and underground shit to be cool and righteous. But I didn't really have any first-hand knowledge of it, so all of the 'heroes' and 'villains' on the album were pretty much just invented by me."
Merch for this release:
Compact Disc (CD), 2 x Vinyl LP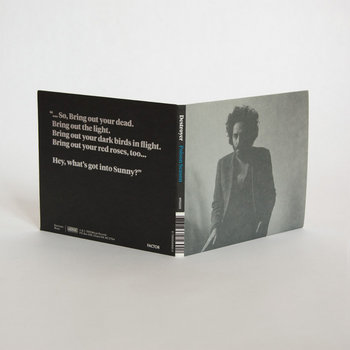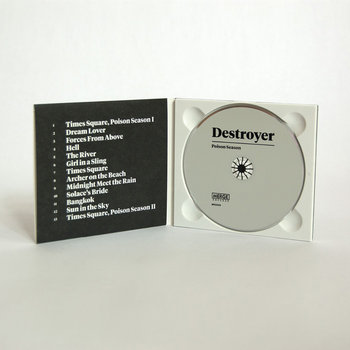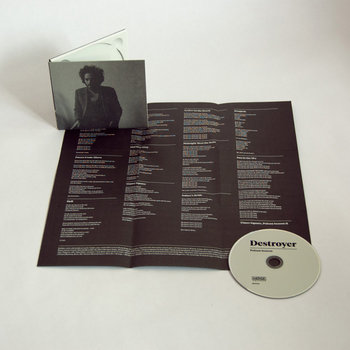 By Bejar's own estimation, he was feeling "morose" when he was writing the follow-up to the breakthrough success of Kaputt, and aside from the brilliant and roaring E Street Band of pastiche "Dream Lover," the record's jarring tonal shifts perhaps reflect Bejar's own mood. "I think there's a certain moroseness one experiences in their early 40s that is more universal than just me," he says. "But I will say that if someone wants to know what kind of music I like, then they go listen to that record. I'm not saying that I nailed it, 'cause it's kind of a divided soul of a record." That push-and-pull quality—from, say, the rococo, almost Montvani-style orchestration of "The River" to the skronky '70s-police-film-soundtrack of "Midnight Meet the Rain" can make it a true head-scratcher for Destroyer newcomers, and is perhaps best enjoyed after you've explored the rest of Bejar's universe.
Merch for this release:
Compact Disc (CD), Vinyl LP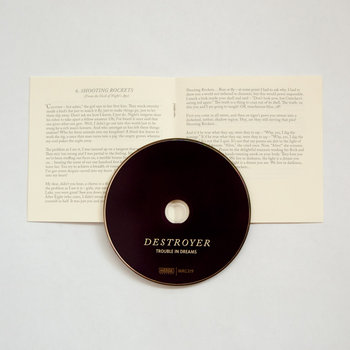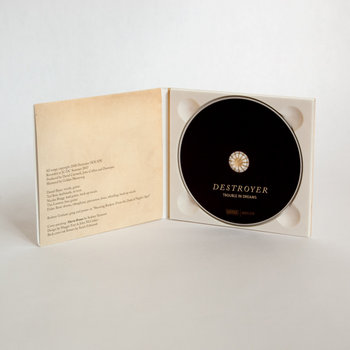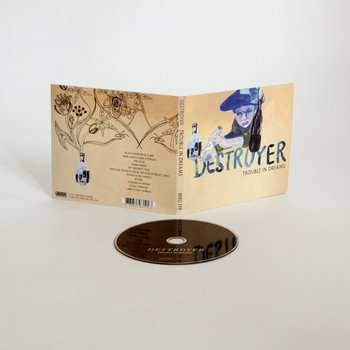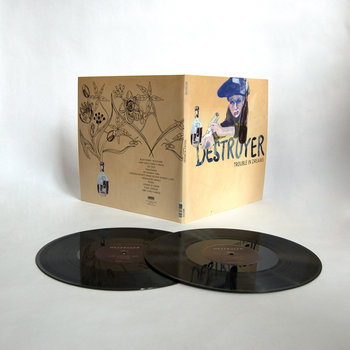 "It was fraught, you know," Bejar says of this 2008 follow-up to the acclaimed Rubies. "We tried approaching it the same way we approached Rubies but with a different band line-up, and it just didn't come together. I had the idea that we should do a shoegaze record, which is not at all what the record ended up sounding like." Trouble in Dreams is a prickly entry in the Destroyer catalog—the people who love it really love it; to others, it has all of the elements that make a great Destroyer record—sharp, self-referential lyrics, a band playing loose and purposely sloppy—but it just never comes together in any kind of satisfying way. "The writing, when I look at it, it's the best writing I've ever done," Bejar says. "As a lyric sheet, I'll never get close to that again—so the fact that I botched it as a singer is kind of a symbol of what's wrong with me doing what it is that I've been doing for the last 27 years. Because the best thing I've done is also the worst thing I've done." It is the kind of contradiction that, in the world of Destroyer, makes hilariously perfect sense.