LISTS
A Guide to the Discography of British Reggae Architect Dennis Bovell
By Andrew Frisicano · January 26, 2021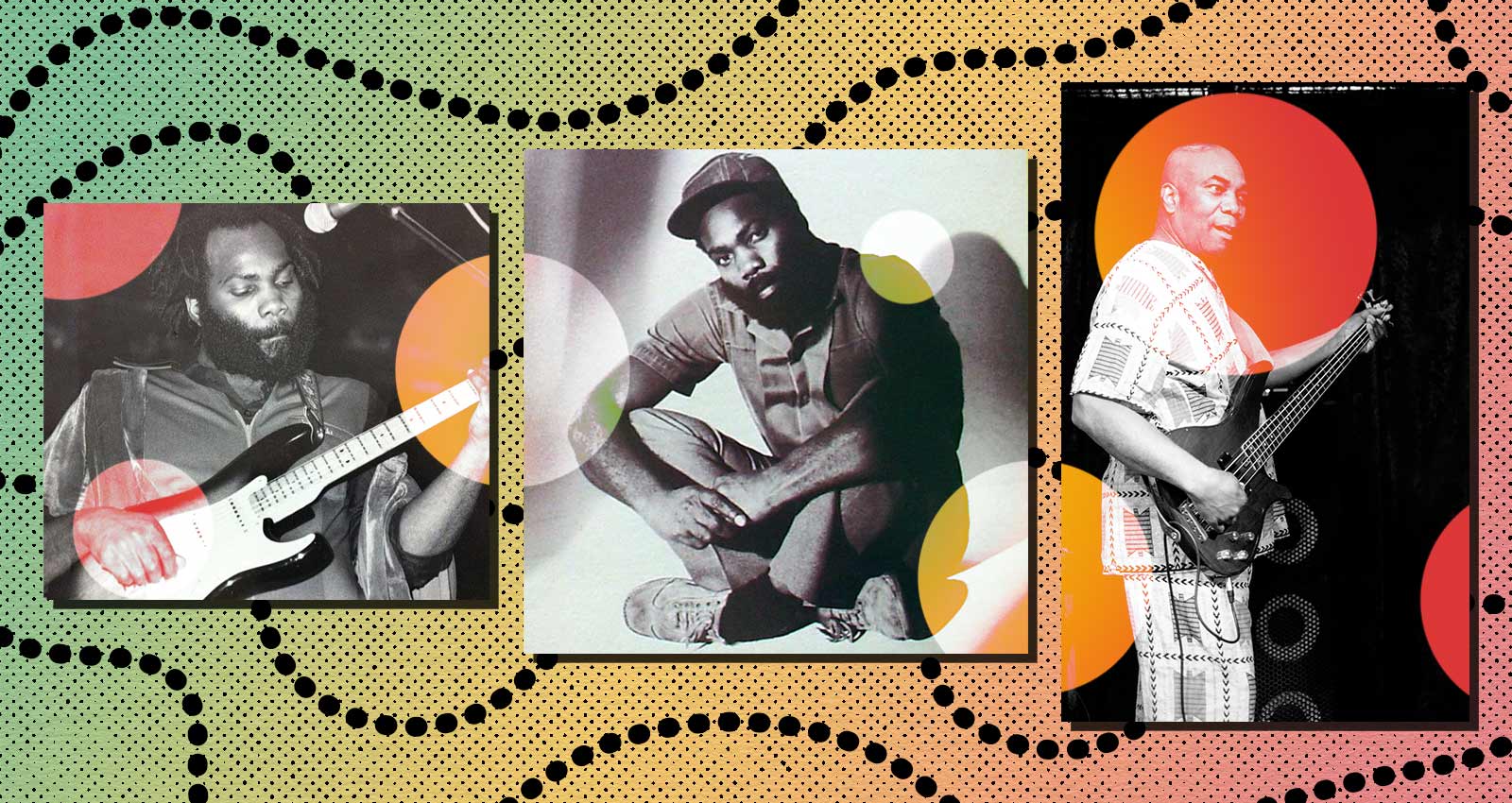 It's impossible to tell the story of British reggae without Dennis Bovell. As a producer, bassist, songwriter, DJ, and recording engineer, he's been in the studio or on stage from the music's breakthrough in the early '70s through its subsequent twists and turns—the boom years and the quiet times. So when director Steve McQueen needed a song to serve as the focal point of his 2020 film Lovers Rock—part of an anthology depicting moments from the Black British experience in the '60s, '70s, and '80s—the choice might have been obvious. "Silly Games," a woozy ballad that reached #2 on the UK singles chart in 1979, epitomizes the style of romantic reggae that gave the film its name. Sung by Janet Kay, the song's shatteringly high vocal register, yearning lyrics, and inventive, skittering hi-hat pattern are all Bovell's handiwork.
The song is woven through the film, appearing early on, when a group of women preparing food sing it to one another. Later, at the height of a sweltering living room dance party, the tune takes hold of the crowd; the DJ cuts the music, and the dancers continue to sway, deep in reverie, and sing its final bars a cappella. Bovell, who consulted on the film's music and acted in a small role, was there, singing along with them and dancing in the background. "In the script, [McQueen had] written that the DJ had stopped the record and the crowd was singing the tune, which is not unheard of, you know. But when I saw the movie, the song was played like four [different] times. I was like, wow, I mean, that's a songwriter's dream, right?," says Bovell, speaking from his home in north London.
"Silly Games" is a key part of the Dennis Bovell story—like many of his songs, it reappears time again in new edits, cover versions and dub mixes—but it's just one entryway to a vast catalog. As a studio technician, working live musician, and wrangler for a wide range of talent, Bovell put his mark on hundreds of records both behind the scenes and in front of the mic, shaping the sound of British reggae and its offshoots in the process. Here are just a few of the gems from his wide discography.
Dennis Bovell Dub Band feat. I-Roy
"Get uP Stand uP"
The thematic flip side of those romantic ballads is Bovell's cache of more explicitly political music. When Jamaican toaster I-Roy arrived in London in the mid-'70s, Matumbi had already made conscious lyrics an essential part of its roots reggae sound and earned a reputation as a band that could reproduce the sound of dub live, playing behind visiting singers including Johnny Clarke, Ken Boothe, and Pat Kelly. Sound system owner Lloyd Coxsone brokered the pairing that sent the band touring as the vocalist's backing band. "[I-Roy] loved the idea of [playing with a live band] because then he could say his lyrics however he wanted to or repeat the chorus 10 times or whatever," says Bovell. "He initially was going to be around for two or three months, and he was around for two or three years."
Matumbi and Bovell were foundational to the Rock Against Racism movement in the mid-'70s, and with the rise of Black Lives Matter in the present day, Bovell was reminded of this unifying song he recorded with I-Roy in 1979. A friend in Italy who he'd given a dubplate of the song to some 25 years ago brought it up, and Bovell dug up the tape. "I went into Mad Professor's studio and did a mix and sent it to my friend and he said, 'No, that's not the right voice.' I'm like, what do you mean? And then he sent me a copy of what I had given him. And sure it was that rhythm, but what I-Roy was saying was something completely different," he says. After digging deeper, Bovell realized the song was patched together from two different takes that he'd spliced: "Now on that [one take], he's talking about the unity of the Caribbean. And I'm thinking maybe I can let that out soon."
Looking to capture London's late '70s sound system culture on film, director Franco Rosso and screenwriter Martin Stellman approached Bovell to score their 1980 movie Babylon. Another London reggae regular—Brinsley Forde, frontman of the group Aswad—was recruited to play the main role. The story follows a group of young men as they navigate racist neighborhoods, nonexistent job prospects, and unsupportive parents while preparing for a sound system clash, with Bovell's music providing an essential accompaniment to its vérité feel. The film's X rating in the UK meant anyone under the age of 18 couldn't see it, and the movie didn't receive a U.S. release until 2019, being deemed "too controversial and likely to incite racial tension," according to an article at the time.
Though Bovell is responsible for the score, his connection to the film goes deeper: his own experience in 1974 of being framed by the police for supposedly instigating a riot while DJing a soundclash inspired the film's climactic confrontation. In Bovell's case, his conviction was overturned—but not before a one-year trial and six-month imprisonment. "It made me knuckle down on my writing and musicianship, instead of being a sound system operator, because sound systems were being frowned upon," he says. "The police were busting sound systems and gigs everywhere, mashing up the sound, arresting people, assaulting people, confiscating people's ganja."
In the years after his experience, Bovell would start a partnership with dub poet Linton Kwesi Johnson that led to a series of influential political albums, starting with 1978's Dread Beat an' Blood. Johnson's words documented the plight of the wrongfully imprisoned (George Lindo on "It Dread Inna Inglan") and those killed by police (Blair Peach on "Reggae Fi Peach"), giving voice to the realities of anti-Black violence and the Black desire for political liberation. Under Johnson's intonations, Bovell's productions echo the percussive rhythms of the words while his agile bass moves in melodic contrast to the often-brutal subject matter.
Ever the studio head, Bovell's two albums of dub music as Blackbeard (1978's Strictly Dub Wize and 1980's I Wah Dub) demonstrate his own uniquely tuneful take on the technologically-driven genre. As his reputation as a studio engineer and producer grew, Bovell marshaled records for a wide range of acts from the Slits's punk debut, Cut, in 1979, to the groundbreaking, otherworldly "Riot in Lagos" from Ryuichi Sakamoto's 1980 LP, B-2 Unit. Sakamoto's album was the first to be recorded at Bovell's Studio 80, and explored the possibilities of the then-new Roland TR-808 drum machine. Continuing in that adventurous direction, Bovell recorded and released his own 1981 double album, Brain Damage, a grab bag of pop experiments, dub deconstructions, and dance floor thumpers. The title track heads in all three directions at once, while other songs—like a punk-ish version of "After Tonight" (previously a laid-back Matumbi single), and the groove-heavy Afrobeat of "Heaven"—explore his desire to cover an ever-expanding sonic territory.