LISTS
The Shadowy World of Dark Techno
By Joe Muggs · November 14, 2016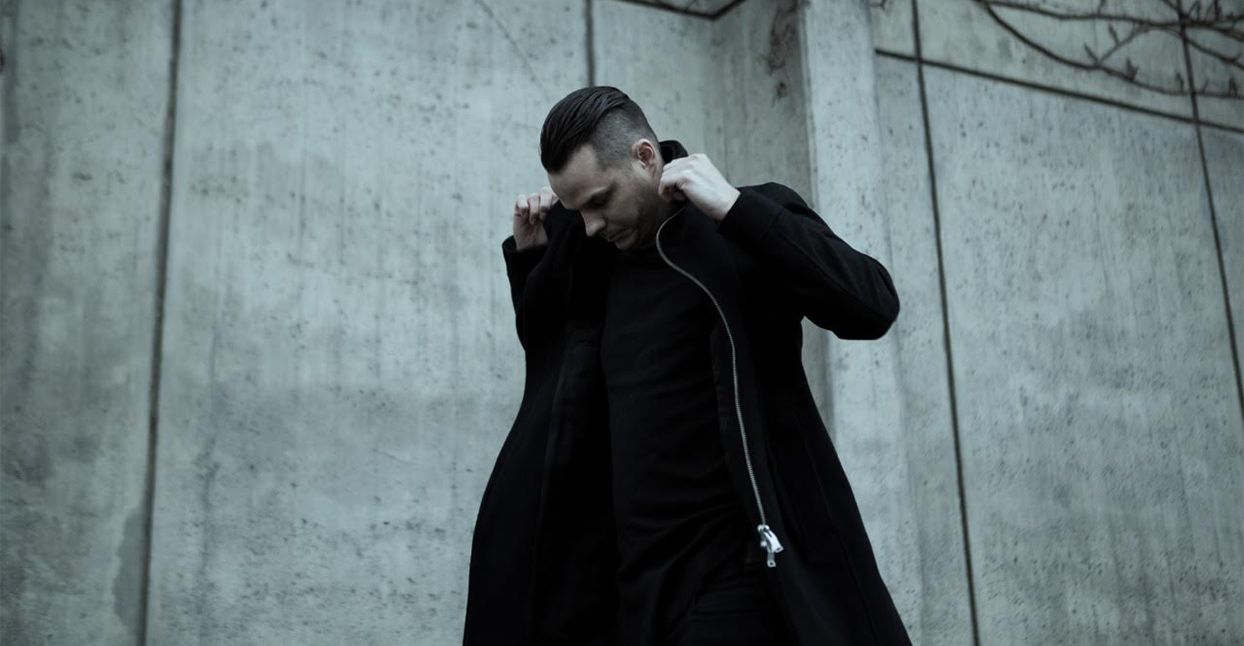 Since its earliest days, electronic music has had a sense of the dark and sinister written into its core code. From the first industrial experiments of Throbbing Gristle and Cabaret Voltaire in the 1970s, through the moody sci-fi visions of Juan Atkins at the birth of Detroit Techno, this darkness has fueled some of the most visionary musicians, and propelled some of the genre's most important developments.
At its peak in the UK, circa 1992 and '93, rave split apart into two distinct cultures: the manic, piano-fuelled "happy hardcore" and its evil twin "darkside," which introduced horror atmospherics, along with the dread bass pressure of ragga and dub and the threat of gangsta rap (a key early track, "Nightmare" by Kid Unknown on WARP, sampled Ice-T's line "I am a nightmare walking" for its hook). There was, of course, a racial and cultural subtext to this: "darkness" became a metaphor, playing on and amplifying fears of blackness as the once-unifying rave scene splintered apart. Almost a decade later, a few south London musicians turned the funky shuffle of UK garage into the starker, heavier "new dark swing," which intensified and became dubstep. This time, the darkness was literal: a move from glitzy clubs and dressing up to introspective, hoods-up dancing on dark, smoky dancefloors.
In continental Europe—and especially Germany—there has always been a strand of techno that has its own, very different, very Gothic darkness about it. Though rooted in the earliest days of industrial music, its sound is defined by the latest technology, and it continues to provided bracing and sometimes bleak soundtracks to nights of hedonism. In the last few years, acts like Ancient Methods have brought a heaviness back to the Berlin scene, in dramatic contrast to the airy weightlessness of the "minimal" scene of the 2000s. These sounds are epitomised by Berlin DJ/producer Rødhåd and his aptly-named Dystopian label. Dystopian has made a serious mark on the Berlin – and thus global – techno scene, starting as a regular party, then evolving into the label which has racked up 18 12"/EP releases since 2012, and now takes another step forward with a new album by veteran producer Monoloc.
His album The Untold Way is extraordinary, parsing industrial, dub, and dancefloor heat into something never obviously brutal, but still unsettling and exciting in equal measure—a proper dystopian sci-fi movie in audio form. Sometimes it has straight techno rhythms, at others, as on "Cloning Society" it resembles the wounded shuffle of UK producer Burial, ghostly vocal melodies and all, but with a creepy, scratchy physicality that makes it very much its own sound. It perfectly matches Rødhåd's description of the sound of his label: "for me, music with an emotional, melancholic touch is darker music. It shows that music can create an atmospheric touch in your mind without being cheesy or losing identity. That's what I like about darker sounds."
But this isn't just a musical scary movie. It's a complete work that manipulates the depths of human emotions as a kind of thrill ride. Just as when Detroit's techno first emerged as a response to a formerly-thriving industrial city in economic collapse, Rødhåd says Dystopian is a response to the world around him. "That's the really scary part about our label to be honest," he says. "When we founded the Dystopian parties in 2009 and the label in 2012, we were the guys doing a dystopic statement to the world. Nobody really understands why we are so pessimistic in our artwork, our track titles, our choice of identity."
"These days," he continues, "we see that the world is really becoming like a dystopian movie. You have wars in reality and in cyberspace, you have leaders in the world who don't fear war. You have society becoming really nasty, and everywhere riots are popping up. But what we also learned about dystopic societies is that there is always hope in times of fear. So we also want to bring some optimism back with our label and the music released on it."
Maybe, just maybe, the depths to which electronic sound can take us are not just simply reflective of tough times and tough emotional states—they can help us understand and navigate those things, too. To help us cope, here are seven labels that are occupying the darker corners of the techno world.
This Hamburg label delves into the history of techno and hardcore rave. They're particularly inspired by the hyper-speed, viciously-distorted sounds of the Netherlands "gabber" sound, but also display a fondness for movie and video game soundtracks, as well as the directness of simple software. As with so much industrial-inflected music, this might initially appear an extremely Caucasian pursuit; but the label counts among their musicians the Congolese/Belgian producer Nkisi, who is also a co-founder of the Afro-diasporic NON Worldwide label.
We must acknowledge this Rotterdam label has had problematic moments recently – notably a track title that tipped over from punkish provocation into cheap misogyny. It's a problem that often crops up in the offspring of punk and industrial culture, where testing boundaries can turn into simple crassness. That said, over 33 releases, Mord have ploughed a furrow of glorious narcotic nihilism (or, as they might put it, "Uncontrollable Process of Self-Destruction"), and continue to do so on tracks like the fearsome "War Scare."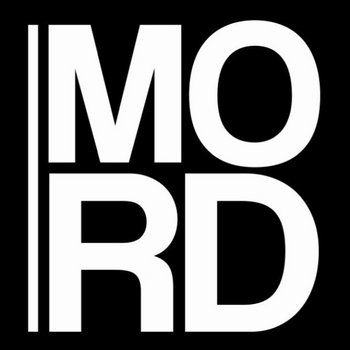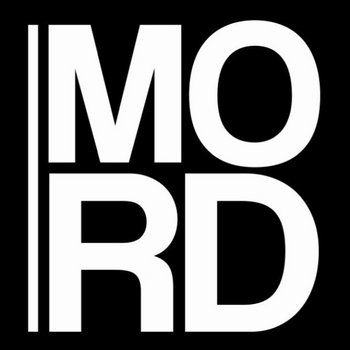 Merch for this release:
Vinyl LP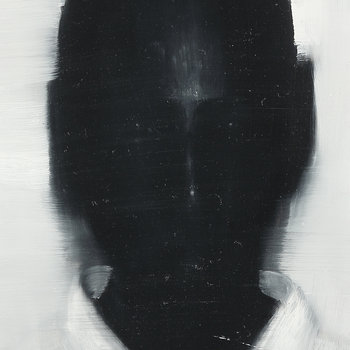 UK label Perc Trax, and its boss Perc, have been rolling out raw and ugly techno since 2004. Pick any one of their releases at random and you'll hear the sound of rusted metal, inhuman industrial processes, and absolutely furious noise. But at the heart of everything they do is the very human warmth of the rave experience. Just as with Dystopian, they are about finding hope and joy in the scariest places.
The Intersigno label, from Barcelona, makes no bones about its general mood – or rather, it makes quite a lot of bones, as you can see from the skulls that dot its album artwork. Intersigno looks back to the 1980s, the moments when electropop, goth and industrial weren't yet separated. But with modern techno heft to its production, it isn't just a throwback either. Though it may seem arch and austere, there's a lot of humour and a lot of instant physical thrill in the music – perhaps it's best summed up by the title of a song that appears on the label: "So Happy, So Sick."
"Dark Techno, Acid Techno, Doomcore" says the Dutch label's description, and that's a fair description. Spirit Of Progress is an odd creature, heavily rooted in the more drug-drenched corners of the early '90s, when trance was just another underground sound and hadn't quite split apart from techno. But some of their output goes beyond obvious genre connections, and with track titles like "Inhalant Abuse," "Psychward Nineteen," and "Blood Starved Beast," it's clearly heading for some gruesome places.
Recommended release: Panic Scenery, Exalted Voidstate

One look at the artwork provides a strong sense of the music contained within. This "record label… coming from industrial region of Upper Silesia, now based in Berlin" is clearly powered by the kinkier side of industrial mentality: rubber-clad bodies and rusted machines blur together with titles like "Pain" and "The Spurt of Blood." This isn't music for people looking for a little titillation; it's about pleasure and pain as inseparable parts of the hedonistic ritual.
Recommended release: Uncto, (Fu009) Pain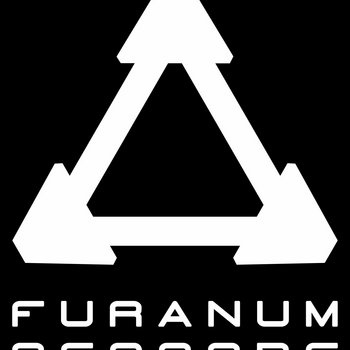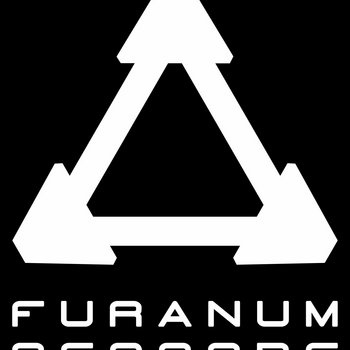 Merch for this release:
Vinyl LP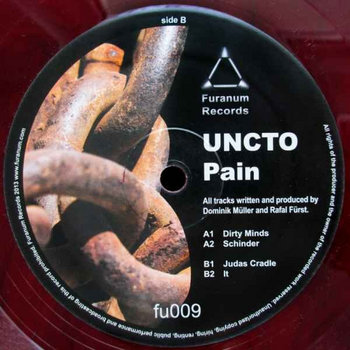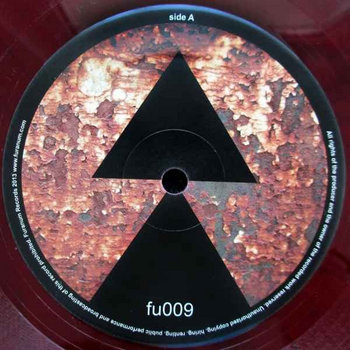 The wildcard. 33.10.3402 is a producer from Belgrade, Serbia who, over the past four years, has carved a unique and fearful space for himself in the electronic music world. Now at the helm of his own label, he's creating music that skirts the edges of ambient, industrial, techno, dub, and many other areas while consistently walking by itself. It's mysterious—sometimes horrible—but always intriguing, ready to suck you into its dark heart.
Recommended release: 33.10.3402, Ma x 2 (version)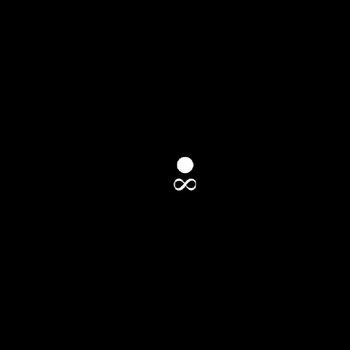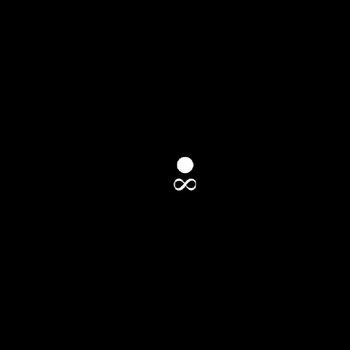 —Joe Muggs