LISTS
Daniele Baldelli's "Cosmic Disco" Reinvented the Sound of the Dancefloor
By Andy Thomas · Illustration by Brian Blomerth · August 26, 2020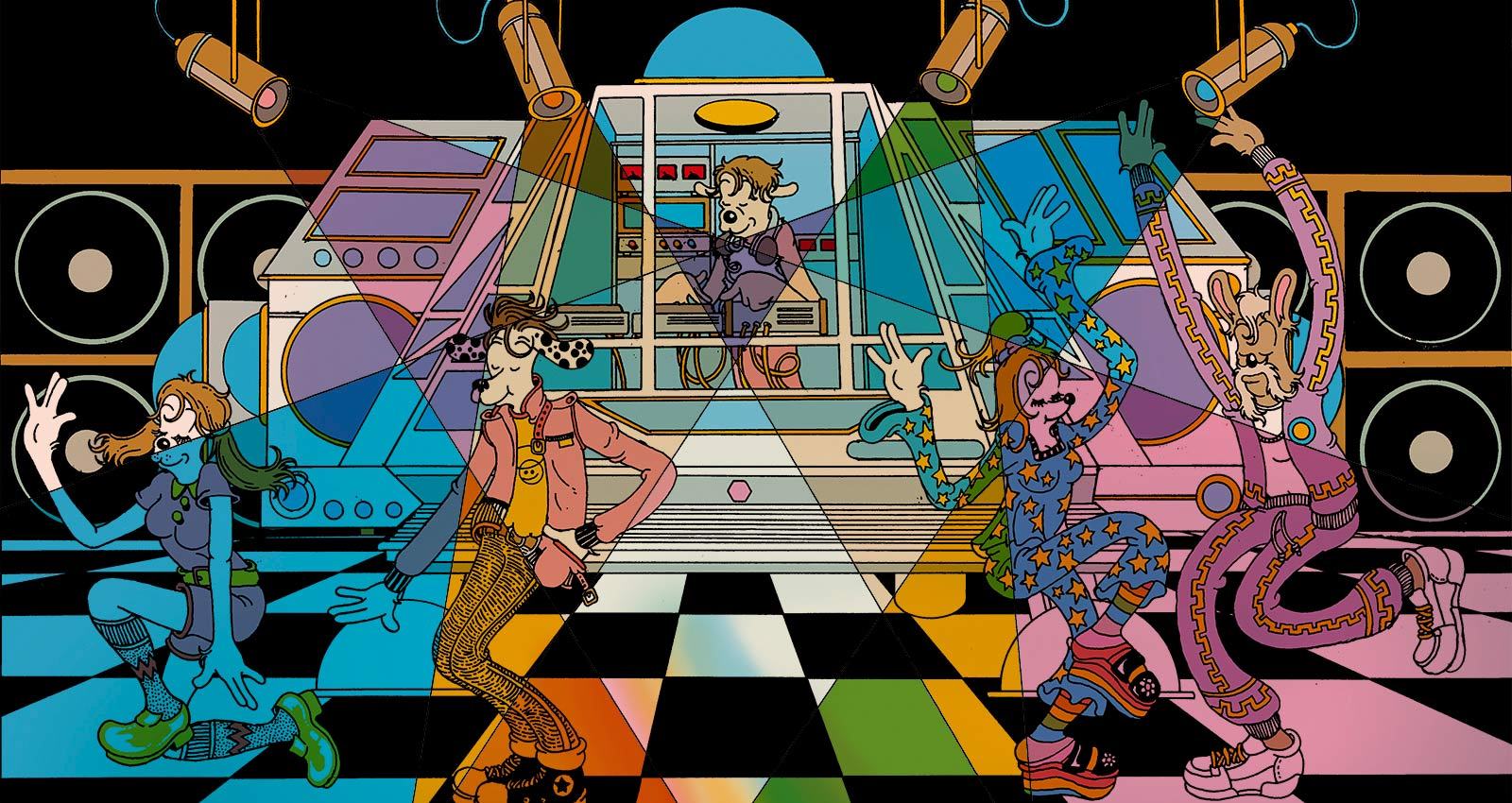 Back in the early to mid-'80s while dancers in Manhattan were under the spell of Larry Levan at the Paradise Garage, their Italian counterparts on the Adriatic Coast were having their minds blown by Daniele Baldelli, the genre-leaping, technically radical DJ who created the Cosmic Sound.
Baldelli pioneered his sound in a DJ booth designed to look like a space helmet (later, it became the cockpit of a spaceship) at Cosmic by Lake Garda. Reveling in experimentation, he successfully blended songs that, on paper, didn't seem to fit together, and freaked out his crowd by playing records at the wrong speed and adding weird effects.
Baldelli landed his first DJ gig in 1969, at a club called Tana in his hometown of Cattolica, near Rimini. "The music I played was mainly American soul, funk, and R&B from labels like Stax and Atlantic," he says. "I had no mixer, headphones, or monitor, but I learned how to put records together." It was at another Cattolica club called Tabu between 1970 and 1976 that he began to master his craft, spinning on a pair of ELAC vari-speed turntables. "When I was at Tabu, they let me play whatever I liked," he says. "And they started to give me extra money to buy more records. So along with R&B, I started playing things like Atomic Rooster, John Kongas, and Led Zeppelin."
Baldelli's ears and mind were opened at Baia Degli Angeli, a futuristic club perched on a hill at Gabicce near Cattolica. The club's resident jockeys were two almost mythical American DJs named Bob and Tom—Bob Day and Tom Sison. "They would play all the disco from labels like Philadelphia International and TK Records, but also much more obscure stuff like Rinder & Lewis' 'Lust,' D C La Rue's 'Cathedrals,' and Miroslav Vitous' 'New York City'," recalls Baldelli. "These were records nobody in Italy had heard before, and I was really going mad for this—I heard for the first time in my life all this beautiful music."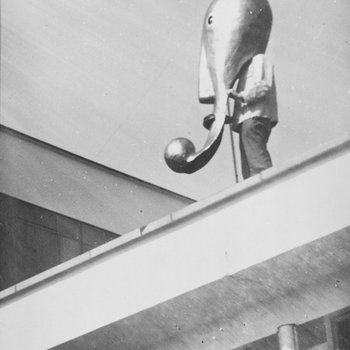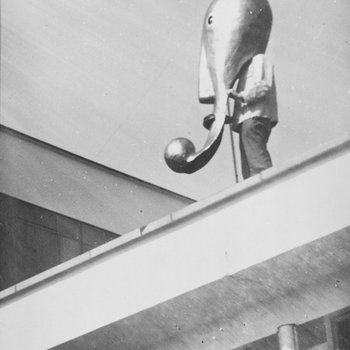 So Baldelli was understandably a bit nerve-wracked when Bob and Tom turned up one night at Tabu to listen to his set. "I was a little bit scared when I heard they were there," he says. "But afterwards, they said, 'Nice selection! Why don't you come to the booth at Baia and watch what we are doing?' So I went into the booth and saw they were taking the rubber off the turntables and putting two 7"s on the platters, but leaving the covers on to act as a slipmat. I saw for the first time a DJ mixing disco records, which for me was very interesting."
When Bob and Tom returned to America in 1977, they suggested to the owner of Baia Degli Angeli that Baldelli would make a good replacement. After mastering the art of disco mixing, Baldelli (with his DJ partner Claudio 'Mozart' Rispoli) began to search for more obscure records to accompany the American disco. Records like Black Devil's Disco Club, and tripped-out French disco track "Monkey Star" by Arpadys. Baldelli's sets sounded like the future to the club's fashionable crowd, which often included stars like Grace Jones.
But it was after the closure of Baia Degli Angeli in August 1978 that Baldelli would really start experimenting. One night while DJing, a socialite couple by the name of Enzo Longo and Laura Bertozzo approached him to say they were opening a new club on Lake Garda. That club, Cosmic, opened in April 1979 with Baldelli manning the decks. Tiring of spinning the same disco tracks, he began to incorporate records from his diverse collection. "I was buying all sorts of music to listen to at home so things like Pink Floyd, Frank Zappa, Oregon, Ravi Shankar, Cat Stevens, Weather Report, and a lot of fusion music," says Baldelli. "So I started to think why can't I start to play all this different music I listen to at home together in a club."
Around this time a new record shop had also opened in an anonymous residential district of Rimini. "Disco Più was our first record shop for DJs but they also always bought one copy of all these different obscure electronic and new wave records," says Baldelli. "It became a bit of a joke with the owner Gianni Zuffa that these records nobody wanted, they are too strange or whatever he used to say 'don't worry give them to Baldelli he will find a way to play it'." Like David Mancuso at The Loft in New York, Baldelli had the knack for tracking the most esoteric records and making them work on the dancefloor. Alongside heady disco, like Queen Samantha's "Take a Chance" and John Tropea's "Living In a Jungle," he'd play spacey Kosmische music from German labels Sky and Innovative Communication. He also had a penchant for sleazy new wave tracks, like Gina X's "No G.D.M," as well as synthpop obscurities like "Jamaica Running" by The Pool and Codek's "Tam Tam."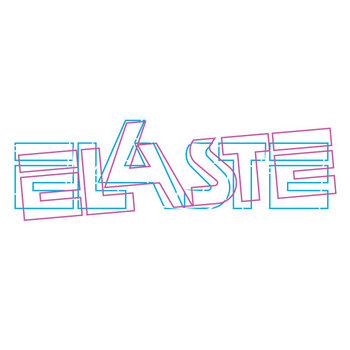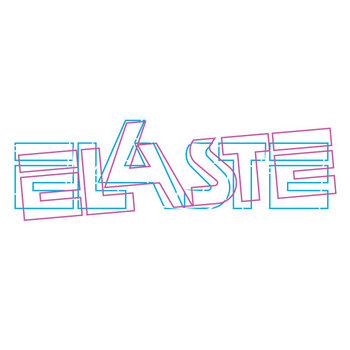 Merch for this release:
2 x Vinyl LP, Compact Disc (CD)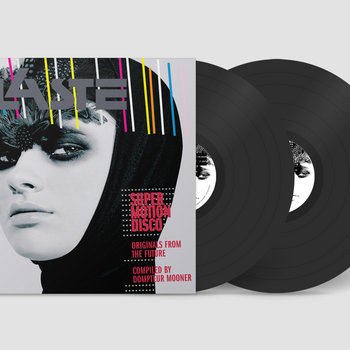 And while Baldelli had often played records under 120 BPM during his gigs at Baia, at Cosmic he began to really slow things down, fiddling with the speed of the records to find the ideal sound. "What happened was that when I got records to listen to from the shop, there were often so many that when you took the record out of the sleeve you didn't always check what speed they were supposed to be played at," he says. "You'd then put the record on and think 'Yes, this is really nice' only to find out it's supposed to be played at 45, not 33. So you put it on at 45 but think 'This is shit, it's much better at 33.' So every time I bought a record, I would do this to see which speed sounded best."
Baldelli quickly became a master of this art; listen to his NTS radio show from 2015 and you can get a sense of the speed manipulations that drove the dancers at Cosmic wild. To add to the disorientation, Baldelli soon began to bring instruments into the booth. "The first drum machine I bought was a Korg 55, and I started to fire off these effects. Nowadays, I might think they sound very basic, but back then everyone was like, 'Wow what is this!'," he recalls. "I also bought a Yamaha CS10 synthesizer, and I used to play sounds over the record I was playing. I also had four decks so I could play together with another DJ (Tosi Brandi Claudio, aka TBC). So it really was like my own little DJ band."
He also brought a Revox tape recorder, with which he started to make his own edits at home to test out at the club. "For example," he says, "Taking a 40-second sample from an African record and cutting up and editing into a four-minute bootleg record that I would play in the club and pretend it was a new discovery. And everyone would be like 'Wow!'" Because of Lake Garda's position, Cosmic soon attracted holidaymakers from Austria and Germany, who would buy Baldelli's mixtapes to take back to their homes in Innsbruck and Munich. There, they created their own Cosmic scenes, featuring music inspired by the club.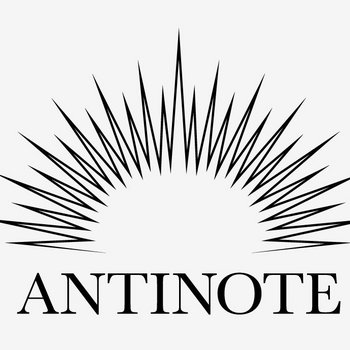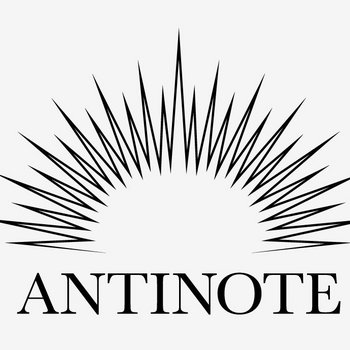 Merch for this release:
2 x Vinyl LP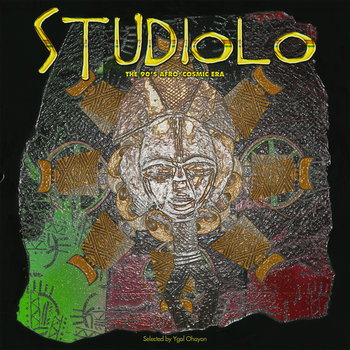 Other ex-Cosmic-clubbers-turned-producers include Swiss duo Alex Gloor and Sasa Crnobrnja, aka In Flangranti, who spoke about their love of Baldelli and collecting mixtapes in an article for The Vinyl Factory. You can hear the Cosmic influence in producers like E Ruscha V (Secret Circuit) whose Cosmic Papers series for Beats in Space was directly inspired by Baldelli's mixtapes.
But the greatest contemporary music in the "Cosmic Sound" style has been made by Baldelli himself, via a series of mixes, as well as his own releases with different production partners for various labels. "Because I started in 1969 and have listened to the soul, the funk, the disco, electronic, the new wave, the African music, etc etc—when I make tracks, I am influenced by my background," says Baldelli. "So I'm always producing something that is taken from all the clubs I've been involved with."
After spending half a century immersed in club culture, Baldelli now has some perspective on what Cosmic accomplished. "When I look back at the photos of Cosmic and see this very young crowd by the DJ booth, it makes me very happy," he says. "All these young people listening to Al Di Meola, Weather Report, Osibisa, Jan Akkerman, Airto Moreira—real musicians playing great music."
Here, we highlight some of Baldelli's productions that draw on his 50 years as a DJ, and the excitement he still feels for seeing those young faces responding to his music.
Merch for this release:
Vinyl LP
"At the time, Marco Dionigi was starting to become well-known in Italy because of the Alter Ego club in Verona," says Baldelli. "He told me he'd always collected my tapes, and had actually come to Cosmic one time when he was just 14." The two started working together in the early '00s. "It was very good being with Marco, because he was able to use all the machines and computer."
It's a partnership that continues today through various productions and mixes for a diverse roster of artists, from Clap Clap to Coding Candy. This is perhaps the highlight: a brilliant reworking of an old Cosmic classic, Codek's "Tam Tam" for the label Dark Entries.
In addition to releasing compilations that showcase music from both Cosmic and Baia Degli Angeli, the Cinedelic label has also issued a string of Baldelli LPs. "Marco D'Ubaldo set up the label to mainly release the Italian film music he stocked in his shop," says Baldelli, "but he suggested that he could also release my music, which was very nice." The six LPs in the Cosmic Temple series draw from the many different genres played by Baldelli the DJ—with a healthy dose of spacey psychedelic disco. The slow and heady Cosmic productions in the series were tailor-made for the late Andrew Weatherall and Sean Johnston to play at their party A Love From Outer Space.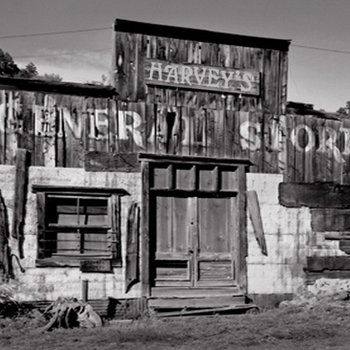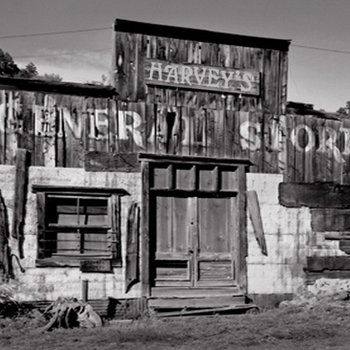 Merch for this release:
Compact Disc (CD), 2 x Vinyl LP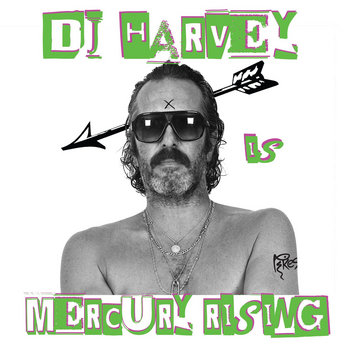 "I remember even the great Andrew Weatherall writing something like, 'I cannot go to play any club without the LP by Baldelli and Rocca,'" says Baldelli. Another regular collaborator with Baldelli, Luca 'DJ Rocca' Roccatagliati is a fellow Italian with a penchant for deep disco and production credits with artists like Dimitri from Paris. In addition to Weatherall, another famous Baldelli fan is DJ Harvey, who featured this Baldelli/Rocca Cosmic Disco smash in his Pikes Ibiza residency.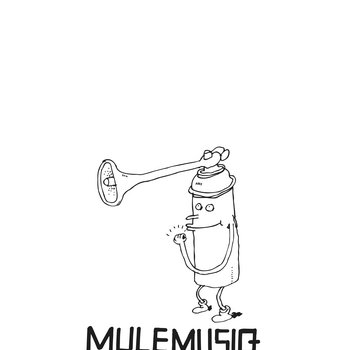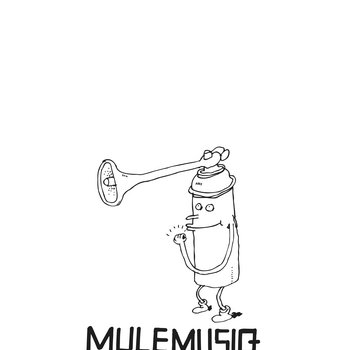 Merch for this release:
Compact Disc (CD)
In the last few years Baldelli has taken his Cosmic Sound around the world, introducing a new generation to his unique mixing skills and record selections. Along the way, he's forged new partnerships—like this one, with the Tokyo label mulemusiq. Given that the label has released LPs by Cosmic club favorite Dieter Moebius and Space Disco pioneer Prins Thomas, it's a fitting home for this LP, the best representation of the DJ sound Baldelli pioneered all those years ago. "Most of my ideas emerge while traveling by train, driving my car to a club where I will perform, and foremost when I devote myself to listening to my large vinyl collection," he explains.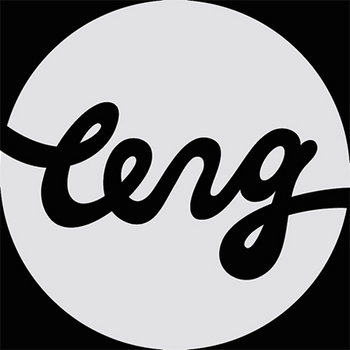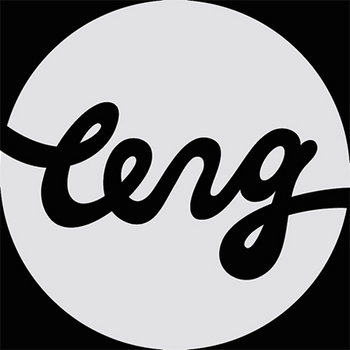 Merch for this release:
Vinyl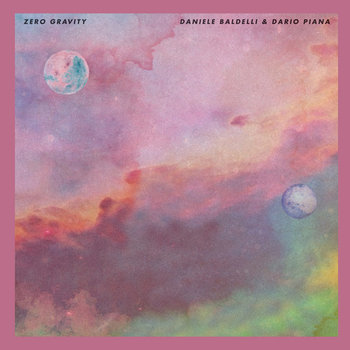 "When it comes to intergalactic musical fusion, few are quite as experienced as cosmic disco pioneer and noted dancefloor explorer Daniele Baldelli," reads the promotional blurb for this EP from the London boutique label Leng Records. Produced with his friend and regular studio partner Dario Piana, Zero Gravity was firmly rooted in the Cosmic Sound—from the chuggy, slow-motion psych disco of "Infinity Machine" and the Afro percussive flavours of "If You Drive" to the electro funk of "Air Vibes." The notes go on to advise: "A-Side plays at 45 RPM. B-Side plays at 33 ⅓ RPM. But in the best Cosmic tradition—decide for yourself!"
Merch for this release:
2 x Vinyl LP
"Marco was one of my fans when he was young," says Baldelli. "He used to come to Cosmic many times and, like Marco Dionigi, I think he knew all my tapes by memory." Marto Fratty (real name Frattini) is a member of FPI Project, who are best known for their 1989 Balearic/piano house classic "Rich in Paradise." On this collaboration, the second for Leng Records, Baldelli and Fratty draw on their vast record collections and years behind the decks. In the process, they cover a wide range of styles—from the funk of "Side Scan" and dub disco of "Jasmine Flavour" to the soaring Cosmic arpeggios of "Automatic Amplitude."