LISTS
Looking Back at Daniel Romano's Very Busy 2021
By Ben Salmon · October 19, 2021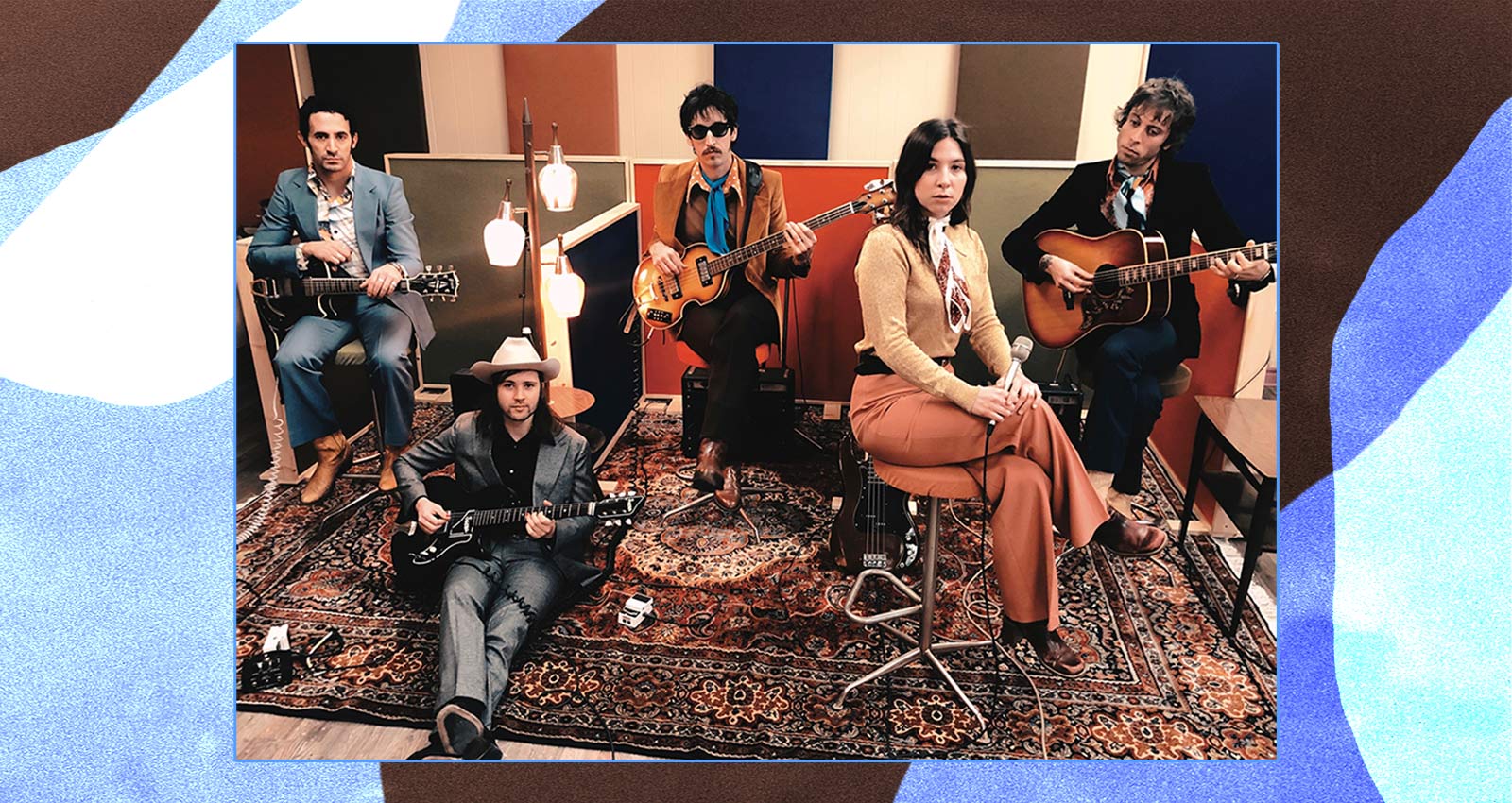 Like just about every other band touring at the time, Daniel Romano's Outfit had its spring of 2020 tour abruptly halted by the pandemic. Back home in Welland, Ontario—a few dozen miles from the U.S. border—the band's leader found himself sitting on more unreleased material than usual, including a nearly finished collection called Visions of the Higher Dream. At 10 tracks and nearly 40 minutes long—and stuffed with punchy psych-pop-rock songs indebted to George Harrison's solo work in the early '70s—Visions was certainly substantial enough to be Romano's next "official" album. Instead, he put it on Bandcamp with a $3.00 price tag, "for those of you hard up in these strange times," he wrote in an Instagram post announcing the release.
As with nearly everything he does, Romano chose not to overthink it. "The thing is, I'm always gonna make more records," he says. "I never put too much weight on any of them."
Merch for this release:
Vinyl LP, 2 x Vinyl LP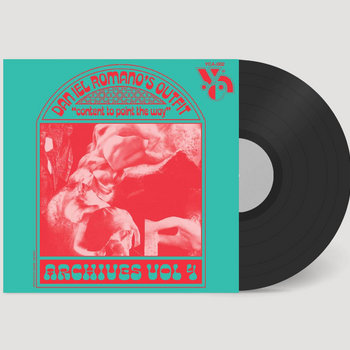 That was true even before the pandemic, when Romano was known as a prolific musical chameleon, capable of classic country, traditional folk songs, buzzsaw punk, and a bunch of points in between. Visions, though, opened the floodgates. Spurred on not only by the extra time at home, but also suggestions from friends, long-distance love, and positive reinforcement, Romano released seven more full-length albums in 2020 (including a complete cover of Bob Dylan's Infidels), plus an EP, a 22-minute single featuring Tool drummer Danny Carey and a live recording. "I don't feel prolific," Romano says. "I just feel like somebody who goes to work every day."
Prolific or not, the biggest difference between Romano and many musicians is that he doesn't dwell on whatever project he's working on at the moment. He is always writing songs ("every hour of the day," he said); he just tries to go wherever they lead him. His friend Steve Lambke, with whom Romano co-founded You've Changed Records, calls Romano "quite fearless" as an artist. Romano doesn't see it that way.
"I definitely wouldn't call myself fearless," he says. "I'd probably say I'm chock full of fear. But I try to think as little as possible about almost anything creative. Some people might ridicule that and some people might praise that, it really depends on how you think about things. But I think the creative process should be left alone. I try to make things happen as quickly as possible to manage to capture the immediacy in an aural way. It keeps the whole thing exciting for me."
That busy pace is normal for Romano when he's home from tour, and his catalog exploded in 2020 largely because he was off the road and spending much more time at home. Once he realized quarantine was going to last for a while—and after seeing the reaction to Visions of the Higher Dream—Romano began unearthing unfinished projects and reaching out to people he hadn't worked with in a while. Eventually, the whole thing gained its own momentum, with Romano fans expecting something new every few weeks.
"I started hearing that people were on the lookout for what was next, and that inspired me to make that thing that was going to be next. It was cool. It was like talking to the crowd," he says with a chuckle. "And once it really got going, it was like, 'Well, I guess this is what we're doing.' I mean, I might've gone a little too far with it, but there was nothing else to do."
With the arrival of vaccines earlier this year, Romano has turned his attention to other projects, including visual art and video. As a result, his musical output has slowed a bit. In the interest of not keeping him on the phone for hours, we asked him to talk through his last four full-lengths—all of which were released within the last 12 months.
"OK, here's the other problem with me," Romano says. "I don't really listen to my own material once it's released. So I couldn't really tell you anything about this one." With a little prodding, he recalls that he borrowed drums to finish it in Austin, Texas. The album is a collection of songs that tap into his baroque take on Beatles-esque pop. "There was no intent to that degree, but the first song or the first groove usually sets the pace," Romano said. "Maybe I, like, doubled the vocal on the first song and landed on a sort of meandering British melody and then I was like, 'Well, OK. That's the vibe.'"
Released at the end of March, Romano recorded most of Kissing the Foe at home and then "flourishes" were added "out in the desert," he says, in a room at his mother-in-law's home in Alpine, Texas. As for what it's about, Romano dutifully stammers through some thoughts about polarity and acceptance and our current environmental, political, and psychological environment before concluding: "I think it was an attempt to sort of illuminate the gray area a bit." Funkier and breezier than a lot of his work, Kissing the Foe continues Romano's recent streak of releasing hyper-melodic, vintage-sounding pop-rock. And how fast did this one come together? Says Romano: "Probably fast." He pauses. "Yeah…fast." (He doesn't remember. But it probably was fast.)
Merch for this release:
Vinyl LP
Unlike his studio concoctions, Romano has something to say about Fully Plugged In, a live album recorded in Atlanta just days before the band went home: "That was the set we were doing, and that we would've kept doing on the tour we had to cut short. Not a lot of people got to see it, and we know we have a lot of new material, so we're probably not going to be doing that again. So it felt like this was the only way for people to experience the band at that moment." Built from 11 Romano originals and a killer version of The Kinks's "God's Children," Fully Plugged In captures the Outfit at its sturdy, swaggering best and provides a good reminder that there's more to Romano than just a ton of songs.
Merch for this release:
Vinyl LP, Compact Disc (CD)
The most recent Romano record was written and recorded specifically to break in a new studio called Camera Varda, built over the past year by his extended artistic family in the Toronto area. In anticipation of collaboration, Romano even changed up his process, bringing only acoustic sketches of songs and then leaving their further development to the group. The result is a collection of songs that sound like they're coming from inside your head. "It was a lot of fun and everybody was very excited and everyone was really joyous and I feel like that comes across," Romano says, "For this one, I intentionally wrote rock 'n' roll songs because we just needed to have some fun, and that's what rock 'n' roll is good for."