LISTS
Space Jazz, Electrocution Crackle, and Hints of Italo-Disco on the Latest Club 12″ Releases
By Joe Muggs · September 22, 2016
We seem to be living through one of dance music's introspective periods. In the absence of any dramatic new genres—the mainstream purgatory of "tropical house" notwithstanding—or stylistic shifts, producers seem to be looking back into club history for inspiration, or tinkering around the edges of current sounds with new techniques and alterations. Don't get it twisted, though, that doesn't mean nothing new is happening. The dancefloor has always been a place where the simplest or most familiar elements, with just the slightest tweaks, can be alchemically transformed into something sublime and powerful—and today's studio heads are just as capable of making gold, or dynamite, as ever. This roundup of club-oriented 12" vinyl releases on Bandcamp goes from high velocity soul-jazz to free-floating grime, from ultra-primitive techno to deluxe dub, but every bit of it is bristling with invention and desire to make bodies move.
Merch for this release:
Vinyl LP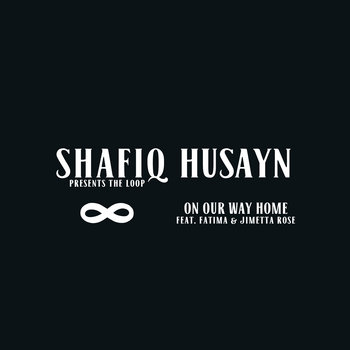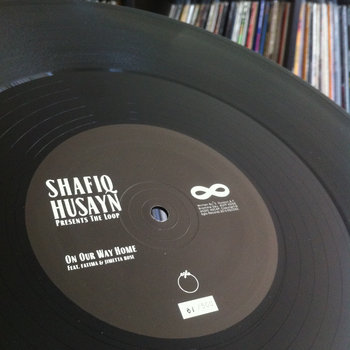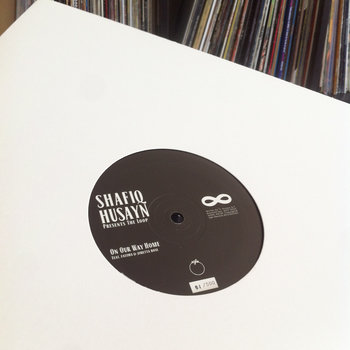 Eglo Records is a nexus for all that is spiritual, strange and soulful in London – not to mention a springboard for vital artists like Floating Points and Funkineven. The records of their resident singer Fatima tend towards laid-back cosmic soul, but with the Los Angeles master Shafiq Husayn providing backing, she's launched into peak time dancefloor madness. Starting with a minute of joyously bohemian space-jazz flotation, the track soon takes off into high-velocity electro/drum'n'bass, but never compromises its soulful songwriting in favor of the groove, nor vice versa. A stone-cold classic.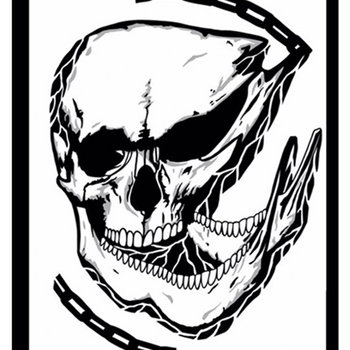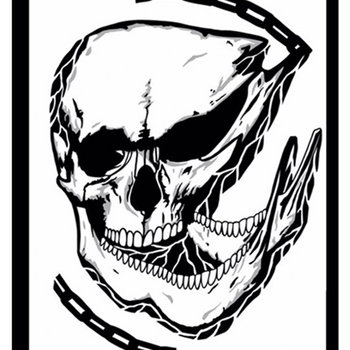 Merch for this release:
Vinyl LP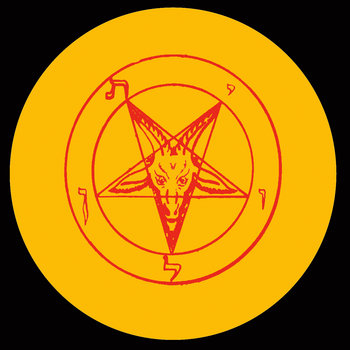 The "outsider house" bracket that has been used for labels like L.I.E.S. or 100% Silk is kind of annoying, because once something is in the hands of a DJ it either works or it doesn't: there's no "insider" or "outsider" about it. And Manchester's Natural Sciences label, for all that it has the trappings of rough and rugged analog sound and out-there trippiness that tend to attract the "outsider" tag, is all about records that work. This EP has lots of gurgling acid and crunching techno-ish drums, but it's the almost painfully ecstatic chords and twinkles of "Polyglot Socialite" that really make it.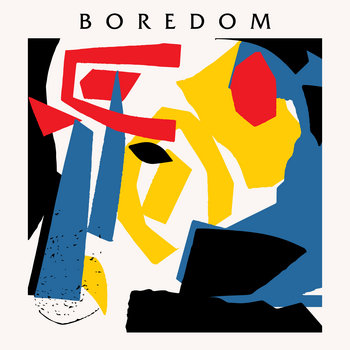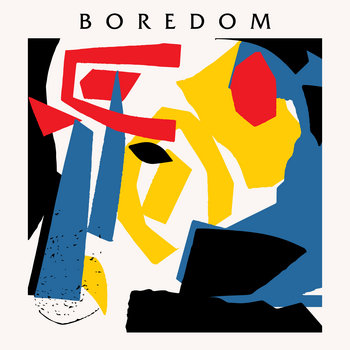 Merch for this release:
Vinyl LP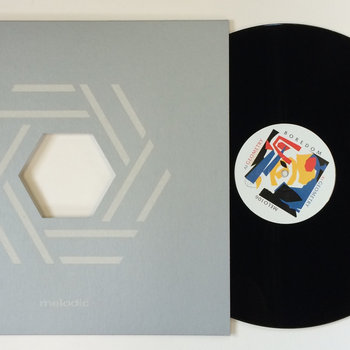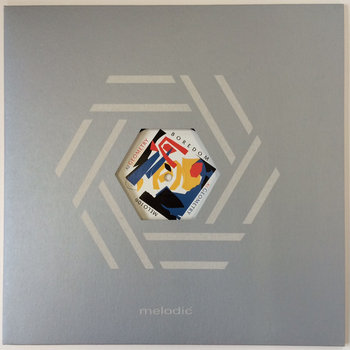 The plundering of the eighties crossover between dance and alternative music has often come up against the law of diminishing returns: like, yes, we know you have an Arthur Russell album, tell us something new. But BOREDOM, a duo recording between Amsterdam and Salford in the UK, take it somewhere altogether more interesting. The reference points are familiar: early Scritti Politti and New Order, a hint of latter day Hot Chip, a bit of Italo-disco and, yes, lots of Arthur Russell. Somehow, though, by dint of robust songwriting skill, and a sense that this is the music they love, not what they're referencing for cool points, their own identity shines through. There are some crisp and shiny house remixes to boot.
Merch for this release:
Vinyl LP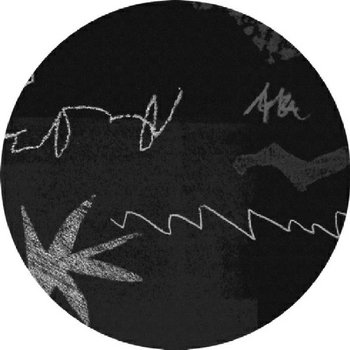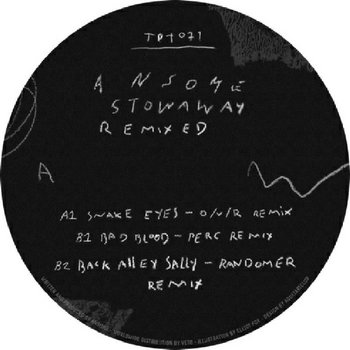 Perc Trax was rolling out the industrial techno long before it was in vogue, and one strongly suspects it'll be rolling it out a long time after any fair weather fans have wondered off hoping their ears are going to stop ringing soon. This remix EP brings together a great splurge of talent, with the young South Londoner remixed by his friend Ossian, as well as Randomer, label boss Perc, and Birmingham veterans Regis and James Ruskin in their O/V/R guise. O/V/R use clatter and sub-bass, Ossian uses electrocution crackle and snarling acid sounds, Randomer uses claustrophobic compression and laser zaps, and best of all, Perc uses out-and-out distortion on his smashes and clangs: all thoroughly horrible… until you turn them up loud enough. Then, suddenly, the dancefloor logic becomes apparent.
Merch for this release:
Vinyl LP
The sound pioneered by labels like Local Action and affiliated club night Boxed remains rooted in London's grime, and on the dancefloor, but seems to expand and expand in all directions – meeting blissful ambient music in one direction, and the gleaming, fiercely intellectual abstractions of acts like Chino Amobi and Arca in another. Here, key figures Mr Mitch and the 1980s Japanese New Age relaxation tape-obsessed Yamaneko come together as Yaroze Dream  Suite to make one of the most beautiful EPs yet. It begins with a minute and a half of reveling in pure tones, and takes in slow-motion beats, Burial-like rainy street scenes, heartbroken chimes and the abstracted R&B of "In the Moonlight" with vocalist Hannah Mack. Now someone needs to make a sci-fi love story anime good enough to deserve this as its soundtrack.
Merch for this release:
Vinyl LP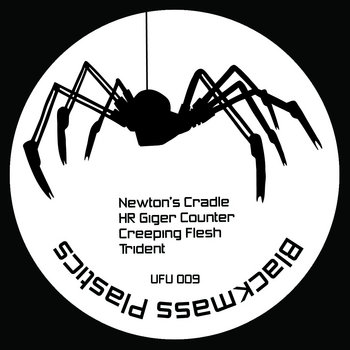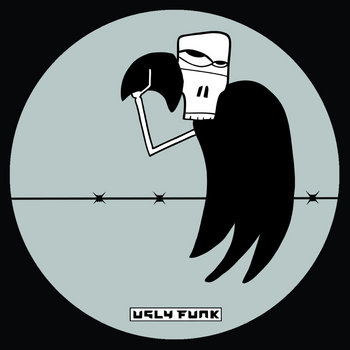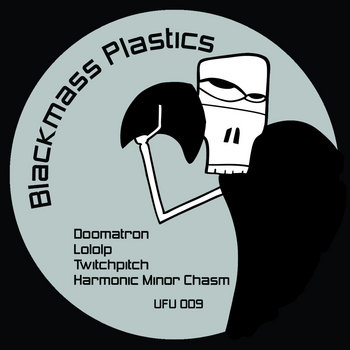 Has there ever been a more appropriately named label than Ugly Funk? Coming out of the UK's free-rave/squat party culture of the nineties, the Ugly Funk collective have championed the rawest, rudest variants of techno, electro, ghetto house and other more uncategorizable forms for many years—but always with a funky swagger to its grooves. Their long time ally Blackmass Plastic delivers in buckets here, with shuffly house, aggro-techno and dystopian electro over eight tracks on two pieces of vinyl. But it's the downtempo grind and lurch and alarm-signal riff of "Twitch Pitch" that really stands out: ugly indeed, but very, very funky.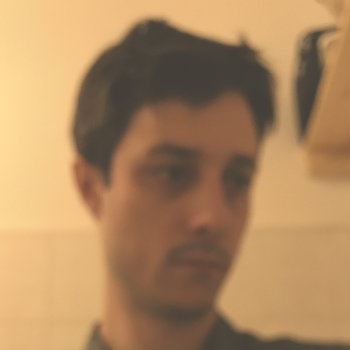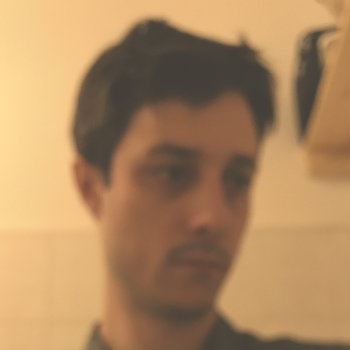 Merch for this release:
Vinyl LP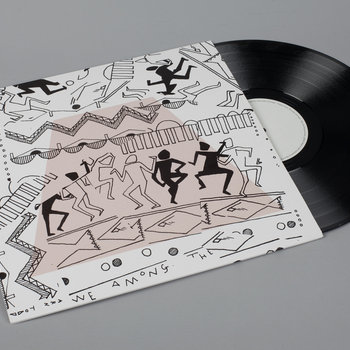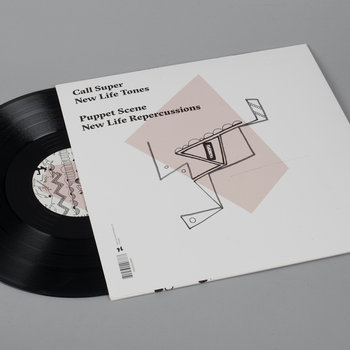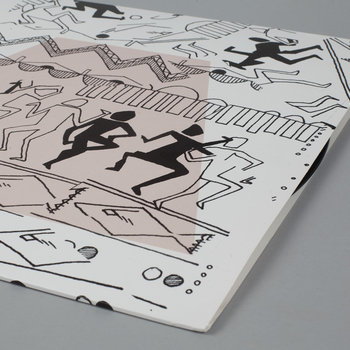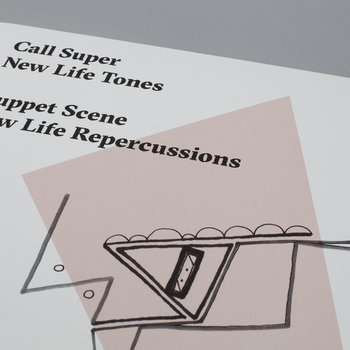 The closure of the fabric club in London might be a serious existential threat to their Houndstooth label—but in just under four years of life the imprint has amassed a huge and absolutely extraordinary catalog. That list has plenty that's futurist, but also a lot of acts who rewire the best parts of the nineties: the back-to-basics house of Marquis Hawkes, the rewired hardcore and jungle tropes of Special Request, the meticulous techno of Second Storey. Call Super too, looks back to go forward. In his case, it's to the floatiest, most head-in-the-clouds moments that took place in rave backrooms or on Ibiza terraces. "Puppet Scene" is an airborne piece of electronica, wooshing and swooshing over glamorous vistas, but "New Life Repercussions" is the real gem here, a gloriously psychedelic bit of space-dub, looking back to the glory days of Future Sound Of London, and forwards to multidimensional futures.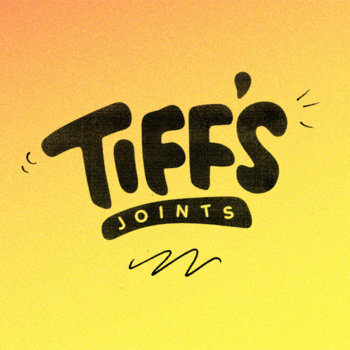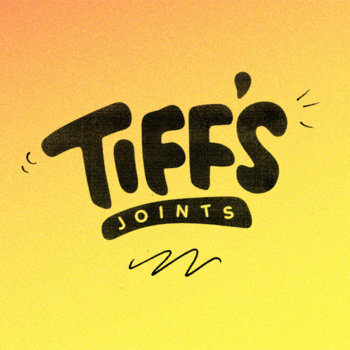 Merch for this release:
Vinyl LP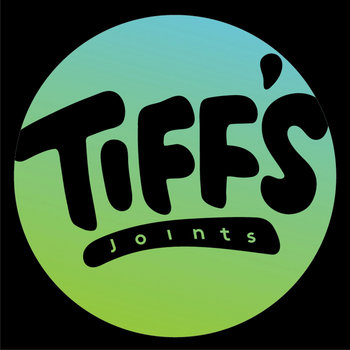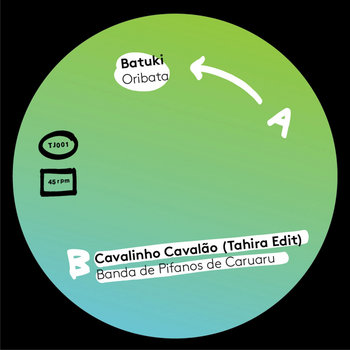 Irish-born Sean Keating, aka DJ Born Cheating, is known for his resolutely globalist sets, leaning heavily towards African and Latin flavors, so it's no surprise his new label should kick off with two Brazilian tracks. Oribata's "Batuki" is a hot and humid mid-tempo carnival canter, with a bassline as heavy as Sugarloaf Mountain plus lots of funk synths and suggestive grunts and chants. The remix by DJ Tahira of "Cavalinha Cavalao" by Banda de Pifanos de Caruaru, though, is the one that's going to get attention. Running at a maniacal tempo, it shows how just drums and flutes alone can be as alien, as crazed and as head-melting as any techno wizardry.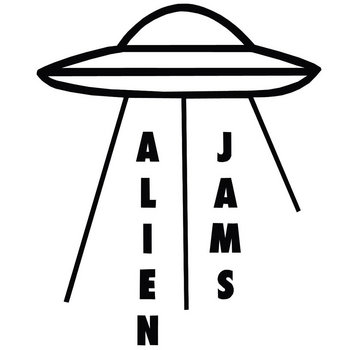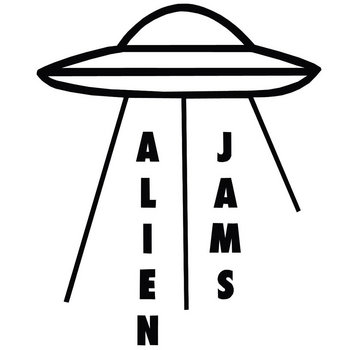 This is another one which, on casual listen, might be consigned to the "outsider house" bin. But despite the muffled kicks and seemingly lo-fi production, there's a whole lot more going on than initially meets the ear, as is appropriate for the Alien Jams label. In its short lifespan, Alien Jams has released some records which manage to have a startlingly avant-garde understanding, while keeping both feet on the dancefloor. The young Berlin producer RKSS may have thudding and crunchy patterns making up the frameworks of his tracks, but the synthetic sounds that scuttle and burble across the upper end suggest some of the most highfaluting, mind-opening 20th experiments in electroacoustic sound and musique concrète – not least those of John Cage and David Tudor. Full abstraction in the rave!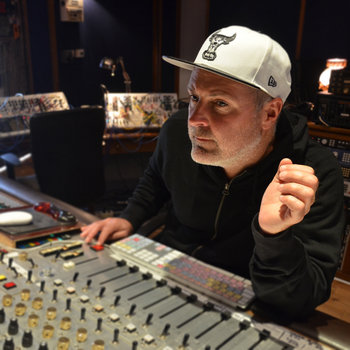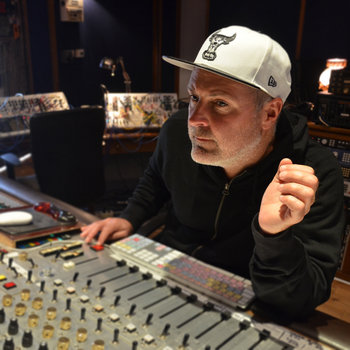 Merch for this release:
Vinyl LP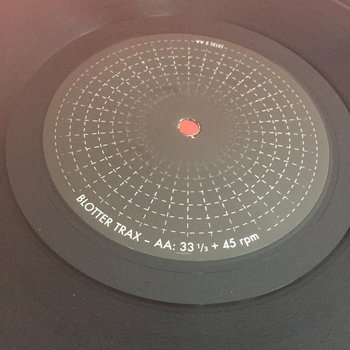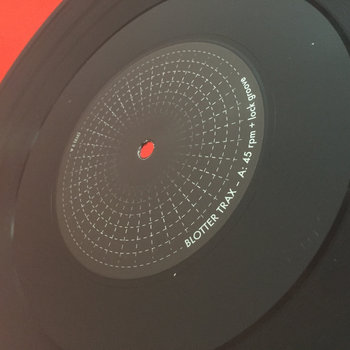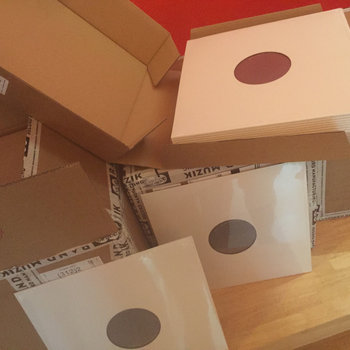 The TB Arthur project has been shrouded in mystery and foolishness from the start – originally it was claimed that the first releases were lost nineties Chicago records found in Hardwax's warehouse, with all kinds of mythology being spun around them, and a DAT tape that allegedly emerged later. Thankfully, though, the music is more than able to stand up on its own despite the producer inevitably turning out to be a contemporary Berlin musician. This collaboration with Richie Hawtin collaborator and Berlin royalty Magda is some of the most hallucinogenic acid house to come from TB Arthur yet, shimmering with curtains of reverb, and gurgling with liquified synth sound as the drum machines crunch on. All of the three tracks here are dangerously likely to give you a contact high.
Various Artists, Gazel EP
Paris duo Acid Arab are the most prominent artists pushing Middle Eastern flavored dance music at the moment, but they're far from the only one. Berlin-dwelling Mehmet Aslan is doing great work on his Fleeting Wax label, using the techniques and vibes of the nu-disco/re-edit culture to hark back to a utopian 1970s when disco still ruled in Egypt, Turkey and beyond. These tracks are hedonistic first and foremost, but in their looped grooves and artistic memories are not just pleasure, not just nostalgia, but heady dreams of cross-cultural understanding that can't be dismissed as easily as cynics might want.
Merch for this release:
Vinyl LP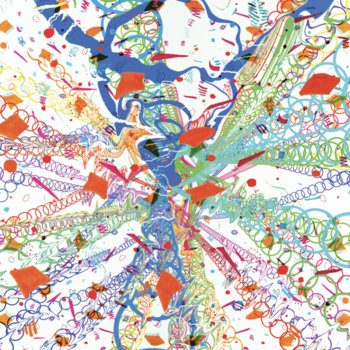 Best known as a programmer and host for the Boiler Room broadcasts, Charles Drakeford has also quietly built up his From The Depths label into a repository for all kinds of shadow-dwelling just-about-dance music, from drunken dub to Gnawa drum machine jams to Polish cassette culture. This six-tracker goes as far away from any kind of regularity of rhythm as anything the label's put out yet, with panpipe and new age relaxation tape ambience well in evidence, but certainly the disconcerting shamanic hand percussion rhythms and jaws harps of "Longry" and the rippling harp synths and low-end acid bubbling of "Planned Dialogue" could probably cause scenes in the hands of audacious DJs.
—Joe Muggs