LISTS
A Guide to Cult Of Luna's Sprawling Post-Metal
By J. Bennett · February 15, 2022
Emerging from a slightly later era of the same Swedish hardcore scene that produced The Refused, Cult Of Luna looked to psychedelic sludge lords Neurosis and art-rock superstars Radiohead for inspiration. In doing so, they became the European forerunners of the early 2000s post-metal explosion that was being spearheaded by the American band Isis. With a proclivity for thematic albums, pensive lyrics, and extended compositions—not to mention the occasional media hoax—Cult Of Luna have become one of the genre's most enduring bands.
Since forming in 1998, they've been incredibly prolific, releasing eight full-lengths, two EPs, a stellar collaboration with singer Julie Christmas, and several live albums. Many musicians have passed through the band's ranks over the last two decades, but guitarist-vocalist Johannes Persson and guitarist-percussionist Magnus Lindberg remain as founders alongside veteran members Andreas Johansson (bass), Thomas Hedlund (drums), Fredrik Kihlberg (guitars, vocals), and keyboardist Kristian Karlsson. "The thing that surprises me with every release is that I still actually enjoy doing it," Persson says. "For every song we write, the next one becomes much harder. But I feel like we're constantly moving and getting better."
Here's an overview of Cult Of Luna's deep Bandcamp catalog.
---
Merch for this release:
Compact Disc (CD), 2 x Vinyl LP
Released in 2001, Cult Of Luna's debut was the result of serendipity. While playing a small festival in Sweden in 1999, they came to the attention of now-defunct UK label Rage Of Achilles, who offered to put out a mini-album. But the band decided to record all of their existing material and deliver an hour-long, eight-song opus. Cult Of Luna set the template for their post-metal trajectory with long, spacious compositions punctuated by the hardcore roar of vocalist Klas Rydberg. "It's a very brutal record, probably because we were so young," Persson says. "I was maybe 19 when we wrote those songs, but some of the guys were 16 or 17. With that in mind, it's a pretty impressive record. We had a lot of guests—some cello, some piano—but we were just a bunch of kids trying stuff out."
Merch for this release:
Compact Disc (CD), 2 x Vinyl LP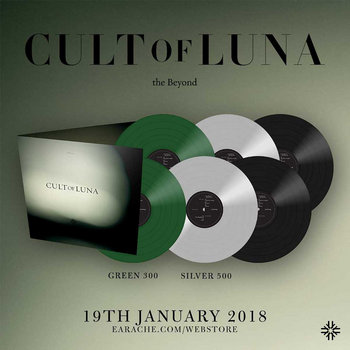 Unlike their debut, Cult Of Luna's second album was planned as such. After signing with UK metal powerhouse Earache—the one-time home to extreme metal legends Carcass, Entombed, and Napalm Death—they wrote 2003's The Beyond with a specific theme in mind. "I had just finished high school and was studying philosophy at university," Persson says. "I discovered Noam Chomsky and Edward Herman's Manufacturing Consent. I also read George Orwell's 1984 twice: once in Swedish, and once in English." Combined with further reading on the ECHELON global surveillance system, Persson wrote "basically an apocalyptic narrative about how Big Brother is watching us." Cult of Luna also minted their guitar sound on The Beyond. "We found a pedal hidden in a cupboard at the studio," Persson offers cryptically. "We mixed that with a Traynor Mark III, an old Canadian amp. It sounded so powerful—a clean, warm tone that was still super heavy."
Merch for this release:
Compact Disc (CD), Vinyl LP, T-Shirt/Apparel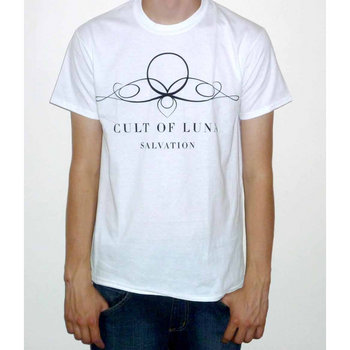 "This is the album where we really started to find our own voice," Persson says of 2004's Salvation. Here, Cult Of Luna's sound began to evolve, becoming even more atmospheric. "We started experimenting with different guitar pedals," he explains. "We'd used delays and reverbs before, but not as a creative tool. If you listened to 'Echoes,' the first song on that album, I use a tremolo as part of the instrument. That's a good example of what I mean." The addition of keyboardist Anders Teglund was also a crucial development on Salvation. "He's a crazy guy—in a good way," Persson says. "He had so many ideas, and we started working with analog keyboards as a melodic instrument."
Cult Of Luna began to solidify their visual direction as well. Salvation is their first album to feature cover art by then-guitarist Erik Olòfsson—and though he's since left the band, he still does their artwork. By the time they finished recording the album and shooting a video for "Leave Me Here," a song that would become a fan favorite, Cult Of Luna had their first fully realized work. "For the first time," Persson says, "we felt like we completed what we wanted to achieve."
Recorded in a barn outside of Umea, Sweden, home to several of the band's members, 2006's Somewhere Along The Highway marks the first time Cult Of Luna recorded live as one unit. "It was a very experimental recording session," Persson recalls. "We even had mics outside of the barn, and we had candles lit inside as we recorded in the middle of the night. If you listen to the beginning of "And with Her Came The Birds," you can hear melting water coming down the side of the barn. I think that encapsulates the special atmosphere that album still holds." Musically, Somewhere Along The Highway is mournful and subdued; lyrically, it's a concept album about male loneliness inspired by a South African novel called The Life & Times Of Michael K. "This book was totally depressing," Persson says. "And I was not in a good place at this time mentally, so the lyrics are very dark. There's a lot of anxiety on that album."
Merch for this release:
Compact Disc (CD), T-Shirt/Apparel, 2 x Vinyl LP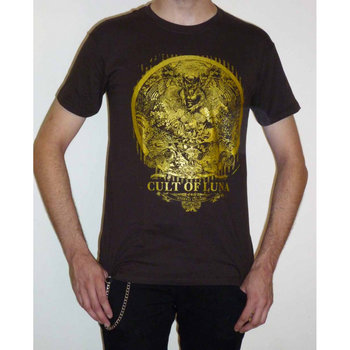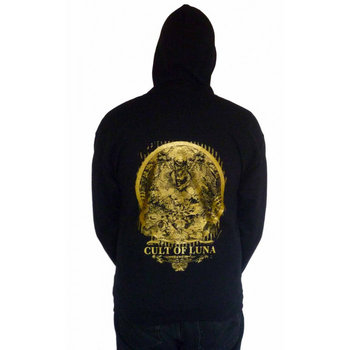 After Somewhere Along The Highway won the Swedish P3 Gold Award for best rock/metal album of the year—even though it wasn't very metallic—Cult Of Luna did an about-face. "We decided to do the complete opposite," Persson says. "As soon as we got offstage at the awards ceremony, we said, 'Let's do a metal album.'" The end result, released two years after that LP, is one of their heaviest records, as evidenced by Neurosis-esque opener "Owlwood" and the crushing closer "Following Betulas."
Cult Of Luna initially told journalists that the lyrics on Eternal Kingdom were based on a diary they'd found in their practice space, which was located in an abandoned mental hospital. A year or so later, they admitted it was a hoax. "I got bored doing interviews, so we decided to come up with a crazy story to see if anyone would call us out on it," Persson explains. "Some of it was true—we did actually practice in an old institution. But there was no diary. No one called us on it, and I got so used to telling the story that I started to believe it." 
In the five-year gap between Eternal Kingdom and Vertikal, vocalist Klas Rydberg left Cult Of Luna; in his stead, Persson and guitarist Fredrik Kihlberg split vocal duties. In direct contrast to the rural setting of Somewhere Along The Highway, the band decided on a man-versus-machine theme for 2013's Vertikal. "I had fallen in love with the German Expressionism of Fritz Lang, so it felt natural to go down that route," Persson explains.
Taking direct inspiration from Lang's still-incredible 1927 film Metropolis, Cult Of Luna created spiky, clanging songs like "The Weapon" and "Synchronicity" alongside the ominous 19-minute centerpiece "Vicarious Redemption." "We wanted the identity sound of the album to be harsh and annoying," Persson says. "We started hitting on metal things and creating beats that way. Because we wanted to sound like machines, we only used downstrokes when we played the guitar." Cult Of Luna were so energized by this new direction that they wrote far more material than they needed. The extra tracks ended up on the Vertikal II EP, released later the same year.
Merch for this release:
Compact Disc (CD), 2 x Vinyl LP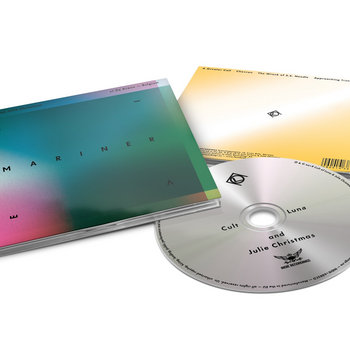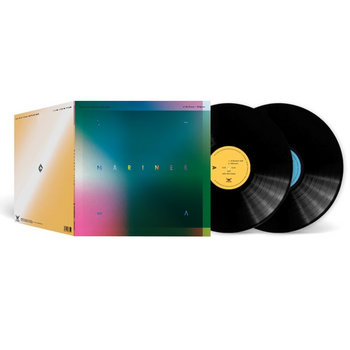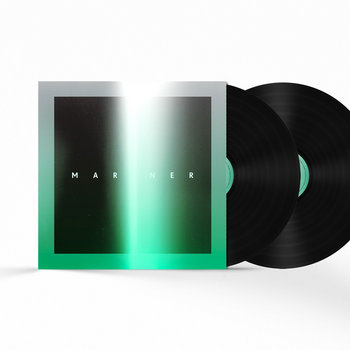 By 2015, Cult Of Luna had lost two more members. Teglund had quit unexpectedly during the Vertikal sessions and was replaced by Kristian Karlsson. Then founding guitarist Erik Oloffson split after the Vertikal touring cycle. "It felt like the end of a chapter," Persson says. "We felt tired from the Vertikal tours, so we decided not to play live for a while. But I still felt like writing music, so we decided to do an experimental album with Julie Christmas." Released in 2016, Mariner sees the Made Out Of Babies and Battle Of Mice vocalist emoting—powerfully and creepily childlike—over a set of songs about space exploration. "When we finished the record, I loved it," Persson recalls. "But it sounded very different because we had a different vocalist. I have a very clear memory of saying, 'I think people might hate this. Maybe we did our Lulu.'" Instead, Mariner proved so popular that Cult Of Luna did U.S. and European tours with Christmas—and released a live version of the album in 2018.
For the first time since their debut, Cult Of Luna wrote their 2019 album without a theme in mind. "I love doing thematic albums because they force you to make decisions that you otherwise wouldn't have to," Persson says. "But this time I thought, 'What happens if we just let the mind go, with no story and no narrative?'" The answer is the potent and sprawling A Dawn To Fear, which they recorded at Ocean Sound Studios, on the island of Giske, Norway. As Persson explains, it was the band's most collaborative album yet. "It was the most magical recording experience I've ever had," he enthuses. "We had the ocean in front and the incredible Norwegian mountains in the back. Any idea anyone had, we could try out right there and then. We were all focused on one thing." Cult Of Luna emerged with two and a half hours of music, but managed to whittle A Dawn To Fear down to a brisk 80 minutes, led by the hypnotic crush of "The Silent Man." "We could have released that album in many different forms," Persson says. "But we felt like this was the best one."
Merch for this release:
2 x Vinyl LP
When the tour cycle for A Dawn To Fear was cut short by the pandemic, Cult Of Luna returned to Sweden to recapture the prolific writing spurt that had accompanied the album. This time around, Persson started without a theme but eventually gravitated towards a loose one inspired by his recent move back to his hometown. "A lot of it is about trying to find a place in the world as an adult, how things change within you and in terms of what you value—and how you find a home."
The Long Road North includes guest appearances from Swedish singer Mariam Wallentin from Wildbirds & Peacedrums, as well as guitarists Christian Mazzalai and Laurent Brancowitz from the French pop band Phoenix (on "Blood Upon Stone"), all of which add some unexpected textures. Though it might be the most cinematic album Cult Of Luna have created, Persson sees it as part of a greater whole. "I view these last three records as the product of the same writing session," he explains. "Individually, they sound very different, but they were written with the same mindset. And it's not like we're out of songs, but I don't know how many more Cult Of Luna records the world can take."