LISTS
A Massive Survey of Crate-Digging Comps that Celebrate the Art of DJing
By Bandcamp Daily Staff · August 17, 2017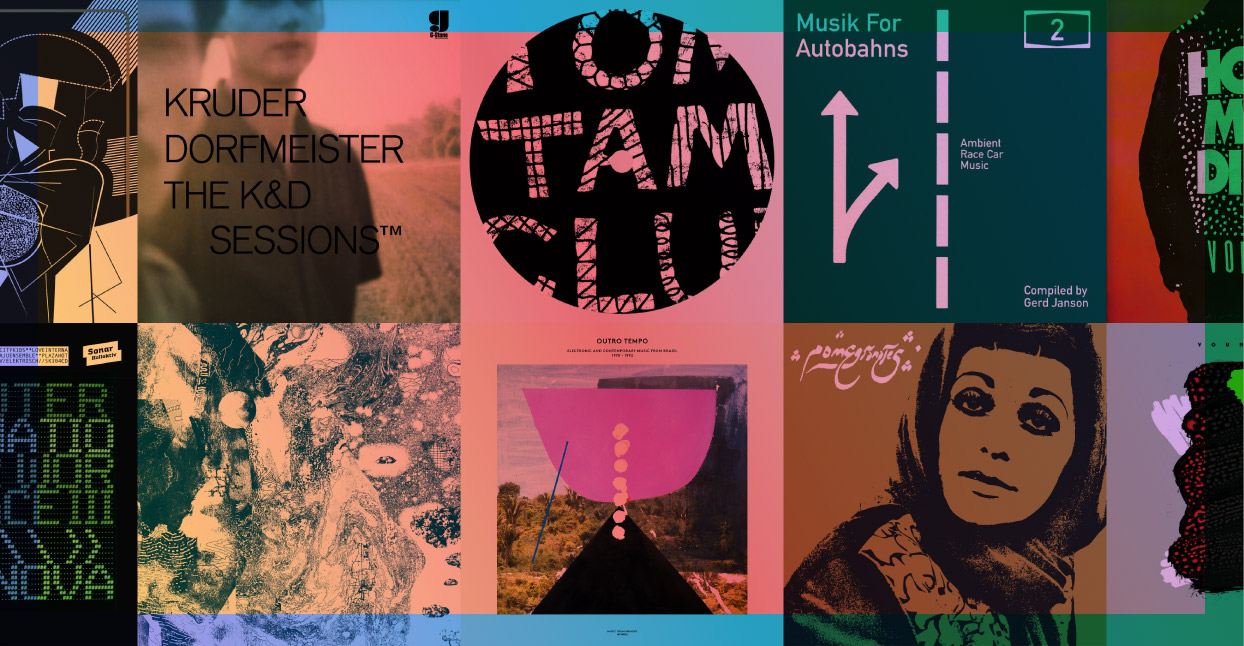 When Amsterdam's Dekmantel collective decided to launch a new label last year, they came up with a simple concept: they created a series called Selectors, a line of compilations that sound as deeply personal as the felt-tipped CD-Rs many of us made for our closest friends in the pre-iPod era.
"At this point, nearly everyone on the planet has at least a vague idea of what a DJ is," writes co-founder Casper Tielrooij. "A selector though…that's a trickier proposition. Aside from the term's obvious roots in Jamaican dub and reggae culture, the modern-day selector is someone whose skill set extends well beyond basic beat-matching and simply playing one track after another."
"For me, [DJing] was always a selecting kind of thing," adds Young Marco, the heady house producer responsible for Selectors 002. "Sometimes you go into this kind of trance and the records just come to you; you're just guided by the energy of the people and the party and it doesn't matter anymore if you make a sloppy mix."
One thing does matter, though: the songs themselves. Whether they're stored on a memory stick or stuffed into a bag, the A-sides and albums at the disposal of today's most adventurous and selective DJs are what sets their music apart from the pack.
"I've always been interested in non-dance music," explains Optimo Music founder Keith McIvor (aka the genre-jumping JD Twitch), "and particularly in how to put a series of tracks together purely for listening. Sequencing songs is in many ways as much of a skill as mixing them."
Minimal Wave founder Veronica Vasicka feels the same way. Whether she's reissuing a rare synth-pop record or curating a cassette, the process is as important as the product itself. "When choosing records for a club," she says, "I'm thinking about what will make people move. When putting a compilation together, it's way more personal. It's about making something enjoyable to look at and listen to."
The albums in this list adhere to that very idea: compilations that are the equivalent of seeing a DJ's painstakingly sourced and highly coveted record collection. From mad-for-it Persian music to restless garage rock, here are 27 comps to get your headspace on the dancefloor.
—Andrew Parks
DJ/producer James Healy launched Air Texture as a semi-annual survey of selected ambient works in 2011. Each volume features unmixed discs from two different artists and covers that are cribbed from contemporary art. A bedridden Brian Eno would collect 'em all, in other words, starting with this strong entry from bvdub and Kompakt alum Andrew Thomas. The pair unveils 26 tracks and more than 150 minutes of music between their sets, offering broad variations on its theme, from the obscure works of Ryonkt, Hessien, and Chihei Hatakeyama to the more familiar atmospheric fare of Oneohtrix Point Never, Leyland Kirby, and Loscil.
—Andrew Parks
Merch for this release:
Compact Disc (CD), 2 x Vinyl LP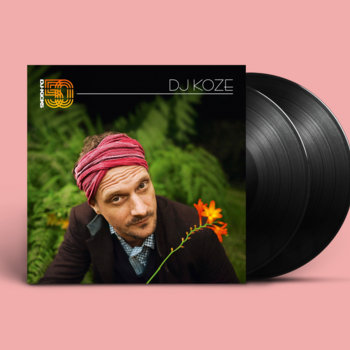 "For me, it was like the job of a carpenter," Frankfurt's DJ Koze (aka Stefan Kozalla) once said of putting together his DJ-Kicks, the series' 50th volume. Rather than just picking a bunch of favorites and getting to work, he remixed nearly every track, fine-tuning their grooves till they sparkled like gold flake. He isn't just counting on you to notice the details, either—rather than a cleanly linear groove, Koze keeps interrupting things, like a rap mixtape (he also includes some hip-hop, notably a pair of Madlib productions) and even decelerates the tempo in the middle just to keep you on your toes, if not your feet. Madness, meet methodology.
—Michaelangelo Matos
Since 1994, London's Far Out Recordings has brought together cool soul-jazz, Brazilian music, and connoisseurs' favorite electronic remixers. Its catalogue is pretty dizzying, so perhaps the best way to grasp its overarching aesthetic is through a mixtape like this, from last year. Underground giants like Theo Parrish, 4hero, and Peanut Butter Wolf plus a whole lot of samba swing all add up to a listening experience shot through with sophistication and sun.
—Joe Muggs
Tom Furse, Digs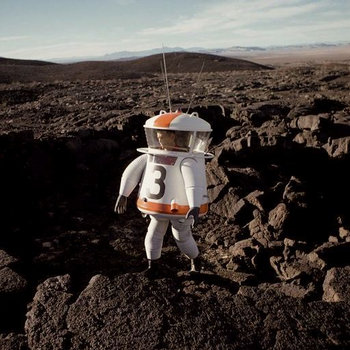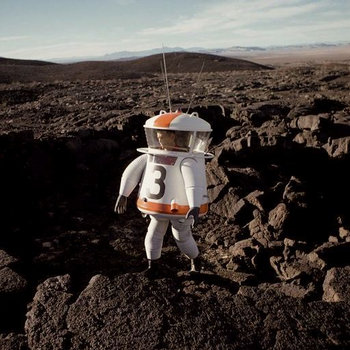 As he first hinted on the largely overlooked side project Spider & the Flies, Horrors keyboardist Tom Furse has a thing for royalty-free film cues and Radiophonic Workshop references that reach well beyond the obvious. On Digs, he raids Dennis Berry's Southern Library of Recorded Music to create a breezy archive of instrumental pieces that have sand between their toes and bright rays of sun on their skin. The end result lands somewhere between loopy jazz lounge and groove-locked tropical getaway.
—Andrew Parks
Merch for this release:
Compact Disc (CD), 2 x Vinyl LP, Vinyl LP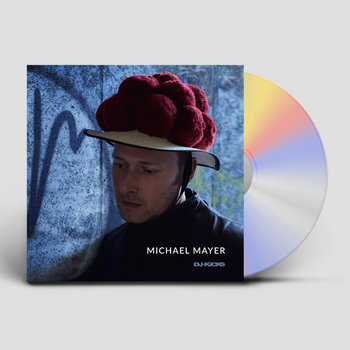 Few house DJs make you swoon as reliably as Kompakt Records co-founder Michael Mayer—not to mention boogie like a fiend and grin like a dummy, usually at the same time. His DJ-Kicks is given heft, naturally, by a number of Mayer's own remixes—particularly Kasper Björke feat. Sisi Ey's "Apart," whose stiff new wave bass and oscillating foghorn make it into weirdly alluring European soul music. But the set's careful structure let it build from the soft tug of Peter Zummo's "The Tape Is Chill" (perfect title) to the twinkles of Throbbing Gristle's "Hot on the Heels of Love," remixed by one-half of Basement Jaxx. For most DJs, a set this engaging would be a peak; for Mayer, it's business as usual.
—Michaelangelo Matos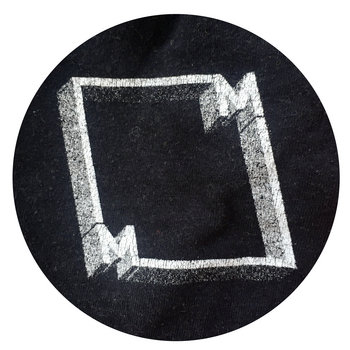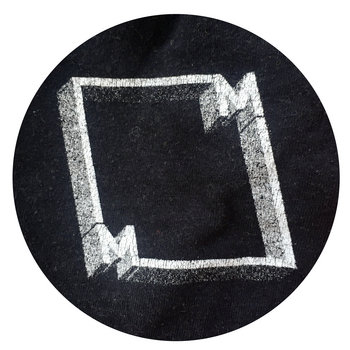 Merch for this release:
2 x Vinyl LP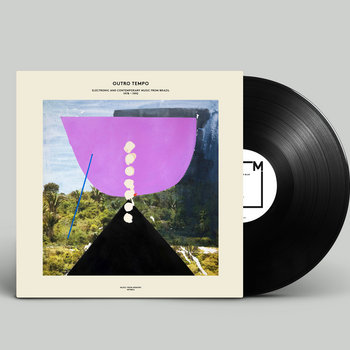 While artists like Beck, Madlib, and David Byrne started poring over Brazil's most-prized LPs decades ago, few crate-diggers have gone the route John Gómez takes on Outro Tempo. The London DJ (best known for his Tangent party and Rush Hour show on NTS) skirts the country's well-known tropicalia and bossa nova scenes for altogether alien blends of New Age and experimental music tempered with electronics and traditional instruments. Good luck finding any of these fringe records on your own; and why would you when Gómez did all the work, dusting off a long-forgotten era before the Discogs vultures swooped in.
—Andrew Parks
A wonderful testament to the value of extreme geek musical arguments. This album came out of a lively discussion between Glasgow residents JD Twitch (of club night/DJ duo Optimo and its affiliated labels) and writer/collector Fergus Clark, about exactly which music fitted Jon Hassell's early-1980s category "fourth world." The resulting compilation of levitational ambience, exotic instrumentation, and sci-fi atmospherics is both remarkably consistent and very beautiful indeed: the kind of thing that could only come from the most exacting of curators.
—Joe Muggs
Merch for this release:
Compact Disc (CD), Vinyl LP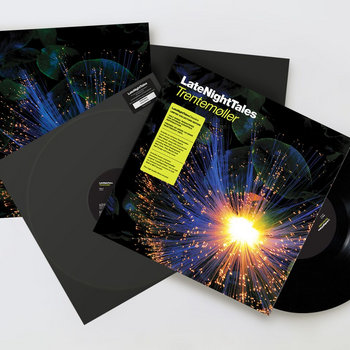 Seldom has the title Late Night Tales resonated so truly as it does in the hands of Anders Trentemøller. His volume of the series is a quietly sinister dark-sider manifesto that tips toward goth without getting caught in the cobwebs. Kid Congo Powers's hollow, arresting bass line and hissy, compressed vocals set the tone, and everyone from the Velvet Underground to the Shangri-La's to Thee Oh Sees demonstrate just how much variety you can get from those seemingly limited means. Somebody give David Lynch this guy's number already.
—Michaelangelo Matos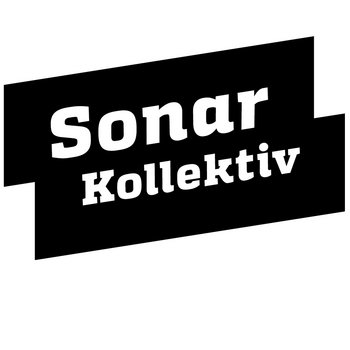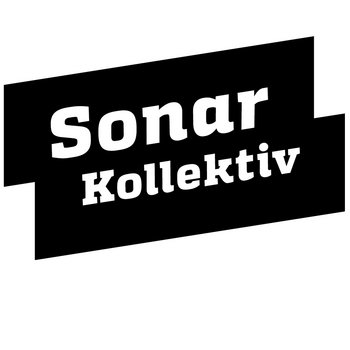 Merch for this release:
Compact Disc (CD)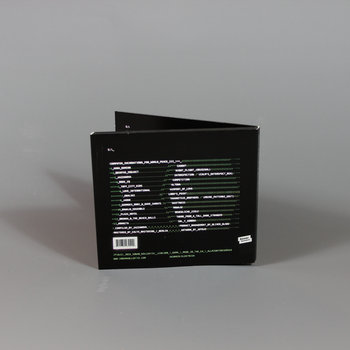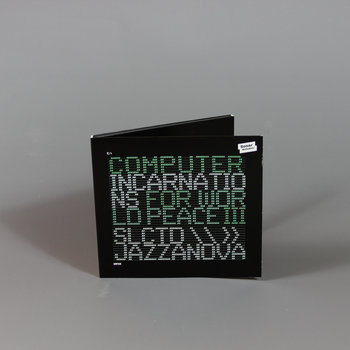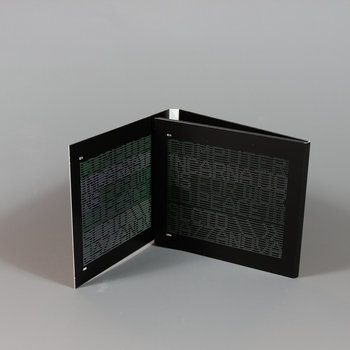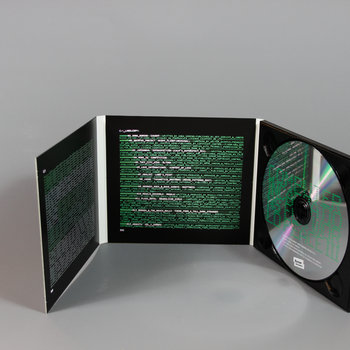 The general theme of this series is the more laid-back end of '80s new wave, particularly the European and Japanese variety. But 2008's Volume II consisted of modern music that was inspired by that period, while the 2007 Volume I and 2015 Volume III both contained a mix of newer and much older tracks. But what matters is how it sounds. And in this case, the atmosphere is consistently rarefied and beautiful: blurring both old visions of the future and 21st century visions of the past into a very natural whole.
—Joe Muggs
Merch for this release:
2 x Vinyl LP
Techno producer, DJ, and founder of record label трип (pronounced "trip"), Nina Kraviz's profile has been steadily rising over the course of the last few years. Her calling card is her warm, vocal-heavy approach to techno and house productions, and her mysterious, acidic DJ sets. Kraviz's compilation for !K7 Records showcases the distinctive style that defines both her and her label, traversing a wide range of sounds, eras, and musical universes. Her contribution to the DJ-Kicks series is enveloped by whispered vocals, electrified by acid techno and trance, and tamed by minimal house. It takes the listener on a ride through a gloomy, expansive universe, full of rich shadows and undiscovered worlds. It's a perfect welcome into Kraviz's musical galaxy.
—Su Bakyal
Merch for this release:
Vinyl LP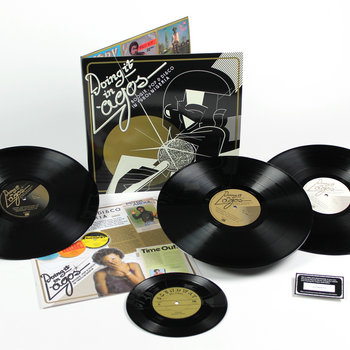 Compilations that mine the seemingly bottomless well of obscure Nigerian club music have tended to focus on the Afrobeat and funk of the '60s and '70s. But the U.K.'s ever-impeccable Soundway label here prove that the 1980s are as worthy of attention. Every single one of these 21 tracks demonstrates a unique set of fusions, rolling the gloss of U.S. soul, pop, and club sounds of the early '80s into local rhythms and harmonies—still bristling with dancefloor energy.
—Joe Muggs
Merch for this release:
Compact Disc (CD)
One of London's finest, gayest clubbing institutions, Horse Meat Disco is also a seat of scholarship for disco history from the late '60s right up to the present. Of all their mixes, this is one of the best: joining the dots from raw funk to high-gloss electro and boogie, from early proto-house to modern takes on old sounds, it shows just how big a tent "disco" actually is, while still delivering a coherent experience and aiming straight for the pleasure centres—just as any DJ set should.
—Joe Muggs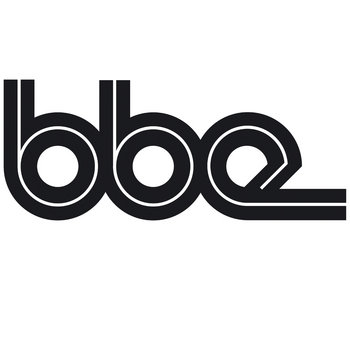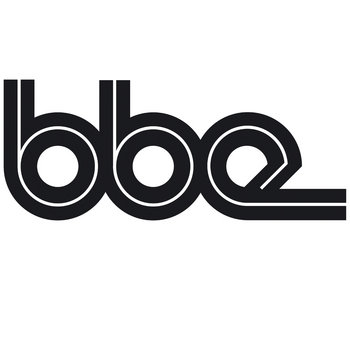 Merch for this release:
Compact Disc (CD), 2 x Vinyl LP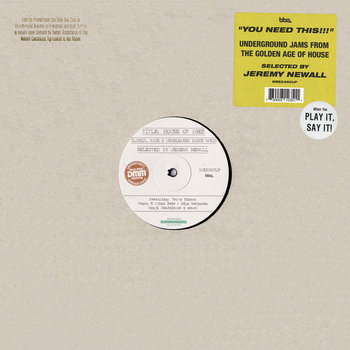 This compilation for BBE, selected by DJ Jeremy Newall, is testament to Newall's extensive knowledge of house music. As its title implies, House of Ages deep-dives into '90s classic house rarities, featuring a series of tracks laden with saxophone, funky basslines, and vocal samples from disco, funk, and soul. The rarity of the selections makes the compilation not only a pleasure for the dancer, but also for the crate-digger.
—Su Bakyal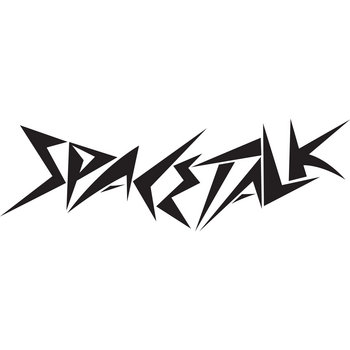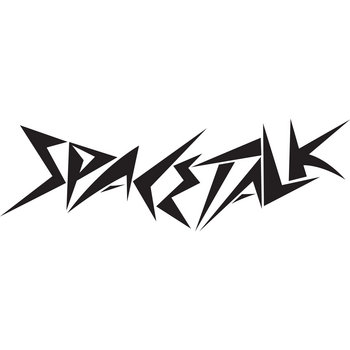 Thirty-one-year old Parisian DJ Jeremy Underground first came to prominence in the deep house scene, and his legendary My Love Is Underground label and parties celebrate the authentic NY/NJ house sound. This selection for U.K.-based Spacetalk focuses on his other musical love, delving into obscure soul, disco, and boogie. The album is full of sun-kissed rarities including Maureen Bailey's much-coveted "Takin' My Time With You" and the jazzed-out "Unity" from Creative Arts Ensemble. Beauty manages the rare feat of appealing to both the casual listener and the hardened record collector in equal measure.
—Aly Giliani
Merch for this release:
Vinyl Box Set, Compact Disc (CD)
Few artists can claim to have revolutionized a genre, but with The K&D Sessions, Peter Kruder and Richard Dorfmeister can stake as good a claim as any. Part remix album and part DJ mix, The K&D Sessions was a staple of the late '90s trip-hop scene, forming a natural companion to DJ Shadow's ubiquitous Endtroducing and selling over a million units in the process. Across two CDs (and five LPs!) the duo added their smoke-fueled dubby hip-hop sound to acts as diverse as Depeche Mode and Roni Size and became the soundtrack to countless post-club come-downs across the globe.
—Aly Giliani
Merch for this release:
2 x Vinyl LP
In case he didn't already make it abundantly clear via his influential Output imprint (an early supporter of Four Tet, The Rapture, and many promising artists who never quite made it) or short-lived-but-stellar Playgroup and Underdog projects, Trevor Jackson has a serious haul of choice vinyl hidden at home. It's a sonic arsenal, really, the spoils of which were spread across two deep Metal Dance sessions in 2012. As it clearly states on Jackson's stark record sleeve, you can expect a twitchy cross section of industrial, post punk, and EBM tracks, ranging from the cultish broadcasts of Cabaret Voltaire, Nitzer Ebb, and DAF to such rarities as an extended 12'' edit from John Carpenter and Alan Howarth's Escape From New York score.
—Andrew Parks
If anyone deserves credit for the slow-but-steady resurgence of shadow-boxed synth music, it's Minimal Wave founder Veronica Vasicka. A consummate example of how skilled DJs double as daring curators, she's spent more than a decade rescuing the likes of Oppenheimer Analysis, Das Ding, and Linear Movement from a realm of relative obscurity. Minimal Wave Tapes Vol. 1 finds co-executive producer Peanut Butter Wolf sharing his love of Vasicka's label with the Stones Throw massive. Or as he puts it, "Veronica is so passionate about this music. I see her how I see [Now-Again founder] Egon with '60s deep funk or Dam-Funk with 80's boogie. An obsessed freak! I always wanted to do an album of this kind of stuff, but didn't wanna try to compete with someone like Veronica who does it better than I ever could."
—Andrew Parks
Years before she was known as the co-founder of the peerless L.A. shop Mount Analog, Mahssa Taghinia was running the North American arm of Finders Keepers Records. Pomegranates is one of her own pet projects on the British label, a collaboration with UCLA professor Arash Saedinia that focuses on the left-field pop, funk, folk, and psych LPs Iranian artists were pressing in the '60s and '70s. Rare around these parts and sold for pennies on the dollar back home, they're a thorough introduction to a vibrant time. "With a lot of the records I have," Taghinia told LA Weekly around the Pomegranates release, "it's not as much about how rare it is in a monetary sense. It's about how ridiculous, how awesome, how fantastical the experience was when finding the record. Who you had to meet, or what you had to experience to get it."
—Andrew Parks
Merch for this release:
Compact Disc (CD)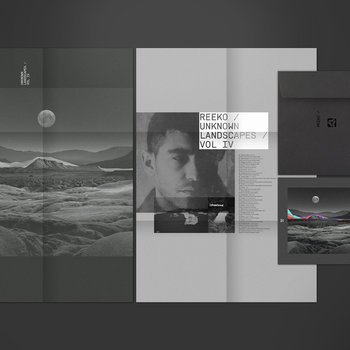 Unknown Landscapes was curated by techno producer and Mental Disorder label founder, Reeko. It's a carefully-selected series of dark industrial techno tracks, that gradually swell in energy at a deliberate, calculating pace. The wait is what gives the compilation its character; starting minimal and hypnotic, it gradually builds toward dark, anxiety-inducing, four-on-the-floor techno, the peak of which, fittingly, arrives near the end. The collection ends with some melancholy ambient music, allowing the listener a moment of reflection—and recuperation.
—Su Bakyal
Merch for this release:
Compact Disc (CD)
Histories of early house music in Britain often focus on the importation of acid house via Ibiza, and then on homegrown rave sounds. But there's a much deeper and more varied story, incorporating the gay club scene, Caribbean soundsystem culture, psychedelic-industrial weirdos, and more—and the giddy variety of this extraordinary compilation takes you right into the heart of the madness. Given modern back-to-basics trends in club track productions, many of the tracks sound startlingly contemporary and playable now, too.
—Joe Muggs
Merch for this release:
2 x Vinyl LP, Compact Disc (CD)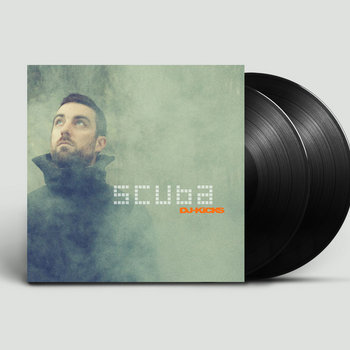 As a producer, DJ, and label head of Hotflush Recordings, Scuba (aka Paul Rose) was a key figure in translating early U.K. dubstep (rather than blurt-and-zoom brostep) to the wider dance audience. This playfully dizzying set, 32 cuts over 76 minutes, condenses a three-hour closing-hour set from his then-residency at Berlin's Berghain, but never feels hurried. In fact, it's wide open: the plastic synths and footwork drums of Beaumont's "CPX11" and the spiraling 303s of Boddika's electro-ish "Acid Battery" are just two examples of the range and potency of Scuba's big-tent approach.
—Michaelangelo Matos 
Merch for this release:
Vinyl LP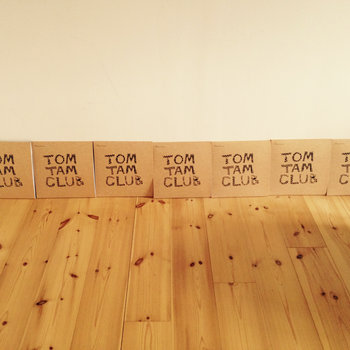 This compilation, assembled by house DJ Tomoki Tamura and released on his label Holic Trax, offers a selection of tracks built for dancing at sunrise—or sunset. The mood is transitional; it begins with heavy-hitting house, with moments of spaciousness and nostalgia, then shifts to songs with a soulful, warmer feel. Tracks like Ashworth's "Copenhagen" balance dry, heavy kicks with bells, bird sounds, and harp synths, while the songs that turn up deeper into the comp emphasize jazz piano, vocals, and confident basslines, designed to pull the listener out of their own head and onto the dancefloor.
—Su Bakyal
"If you've never had any failures," says Young Marco, "you're probably not a good DJ. If you've never cleared a room, you're doing something wrong." The uncut tracks on his Selectors 002 set would certainly test the patience of some club kids, or at the very least, get the inquisitive contingent of a crowd to ask, "What is that?" There's really no other way to react to a song that sneezes, giggles, and snaps like a fidgety skeleton (Danny Boy's "Diskomix"), or a five-minute journey through the 16-bit sounds of a Super NES (Ray Tracing's "Mariopaint").
—Andrew Parks