LISTS
Colleen Guides Us Through Her Fearless Discography
By Lewis Gordon · June 17, 2021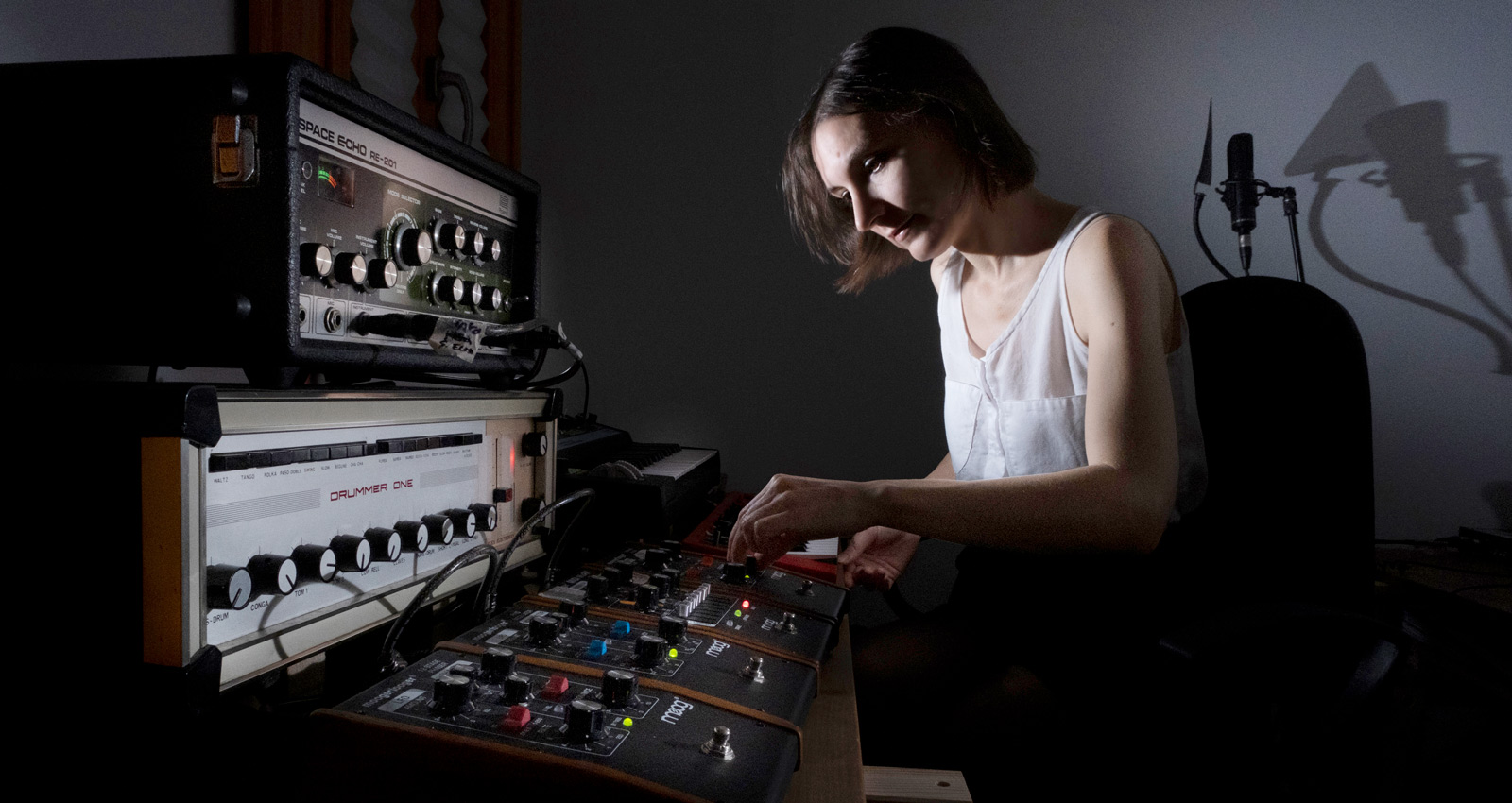 It's the day before Cécile Schott's 45th birthday, and the French musician and singer known as Colleen is reflecting on both her career as one of Europe's most inventive composers and electronic artists, as well as what are arguably the most difficult years of her life.
In 2018, she was diagnosed with an autoimmune chronic illness, the symptoms of which left her severely fatigued—unable, in her own words, to lead a normal life. A debilitating few years followed, her music made only in fits and starts, before she found a doctor and the right dosage of medication. Then, the pandemic hit, and just as Schott regained her strength, Barcelona, the city she calls home, entered a strict lockdown. Still, there was one more life-altering event to contend with: Her relationship of 16 years ended in 2020. "I don't know what to say," she remarks, "Except your life gets changed from one day to the next."
The Tunnel and the Clearing, Schott's seventh album, is a response to the upheaval of this period. Work began in earnest the day after separating with her partner, but the seeds had been germinating since 2018 when she bought an Elka Drummer One, a vintage drum machine from the 1960s. The initial idea, she says, was to make a "joyful, bouncy, rhythmic album," and while the rhythms remain intact, the mood is more melancholic than was first conceived; it's also decidedly cathartic. Synthesizer arpeggios swirl like the titular tunnel until Schott deploys a shift in melody, a slight variation in harmony, and the tension lifts miraculously, like a sudden revelation. On the final track, Schott sings, "I am waking up/ I finally woke up."
The album isn't a wholesale departure, just a crystallization of Schott's work into a rawer emotional form. It's more propulsive than previous albums, and a little more overtly beautiful. But it retains the qualities that have coursed through her output since her 2003 debut, Everyone Alive Wants Answers (and arguably even before). There's a barely-there, whisper-like quality to the instrumentation reflected in Schott's hushed vocals. The compositions remain sparse but enchanting: entire soundworlds created from a modest set of tools.
What becomes clear over the course of an hour-long conversation is Schott's simultaneously fearless, playful approach to music making. Her working process has changed on every album—"never planned," she says, but "I can immediately feel if my heart is still in something." The wistful sound collages of her early phase segued into brightly expressive modern classical on later albums (although Schott herself isn't classically trained); now her records occupy the space between avant-pop and electronic music—the latest evolution of an artist who has never been content with sitting still, of settling into an easy groove. "For me, my duty is to make art as truthfully as possible, without compromises," she explains. "That's the only way it can ever have value."
Recorded on a 4-track by Schott at the age of 19, this is her earliest publicly available work, one which somehow manages to feel in tune with a discography which didn't technically begin for another seven years. Having previously played guitar in a pop-rock group influenced by bands such as The Beatles and Pixies, the simple, three-minute track—performed on a Bontempi organ the musician received for Christmas in 1984—signaled the start of Schott's journey into manipulating sounds. Here, she slows the organ's oscillating tones to a crawl. "I think it was the first time I understood that I could transform sound in such a way that the original would become something else, which is the basic idea behind production," she says. "It's a very simple concept but until you do it, it's kind of out of reach."
Merch for this release:
Vinyl LP, Compact Disc (CD), Cassette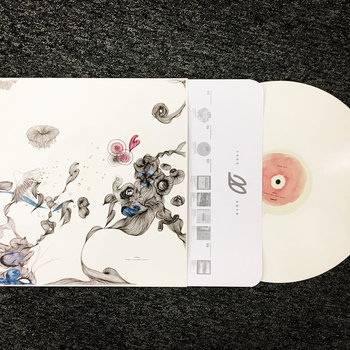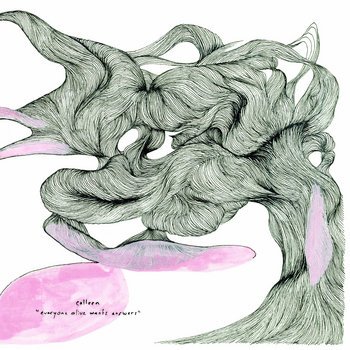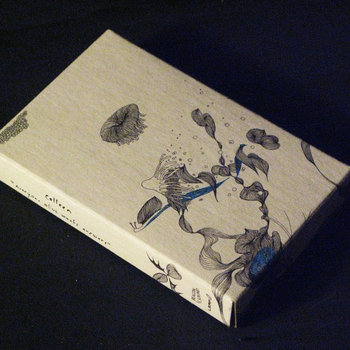 Schott's debut album is the product of a very specific period in her life. In the early aughts, she lived in a tiny apartment in Paris and worked as an English schoolteacher. In her time off, she visited libraries and borrowed CDs, and quickly fell in love with the variety of sounds she was able to access. Traditional music, field recordings, and film scores all appear in sampled, highly manipulated form on Everyone Alive Wants Answers—a delicate, otherworldly album that sounds like a fairy tale world summoned as sound. Schtott remembers the period fondly, one of "innocence and beauty," when her passion for music hadn't yet become a full-time job.
Merch for this release:
Vinyl LP, Cassette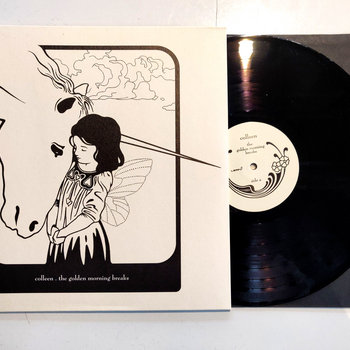 By the time it came to record her 2005 follow-up record, The Golden Morning Breaks, Schott was tired of the computer-based work of cutting up samples. Thanks to her newfound income as a schoolteacher, she was able to invest in traditional instruments, including the cello that appears on this album. "Ultimately, the evolution of my music goes hand in hand with having a salary," she says. "It makes a huge difference to your access to instruments."
Schott recalls reading a feature in UK music magazine The Wire on the American composer Lou Harrison, who developed his own take on Javanese gamelan using Western instruments. You can hear the influence on "Sweet Rolling" and "Mining in the Rain"—two tracks of quiet chimes. Elsewhere, the instrumental album is defined by its striking clarity and stillness: qualities which would remain a hallmark of Schott's records for the next 15 years.
Merch for this release:
Vinyl LP, Compact Disc (CD), Cassette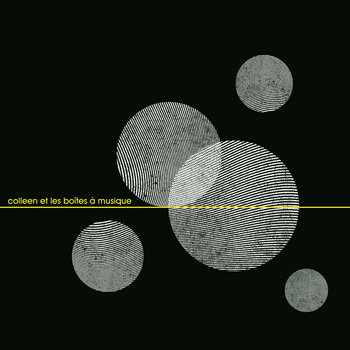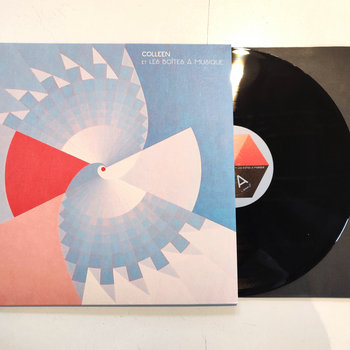 A rare commission, 2006's Colleen Et Les Boîtes À Musique (French for "Colleen and the music boxes") is an hour-long work originally composed for French national radio. Befitting its title, the work, divided into 14 tracks, is made entirely from sounds sourced from music boxes, many of which were part of a collection owned by her Glasgow-based friend, John Cavanagh (Phosphene). "What struck me at the time was how close to an electronic sound a small, mechanical instrument makes," she explains. "It's like proto-electronic music in a way."
Merch for this release:
Vinyl LP, Cassette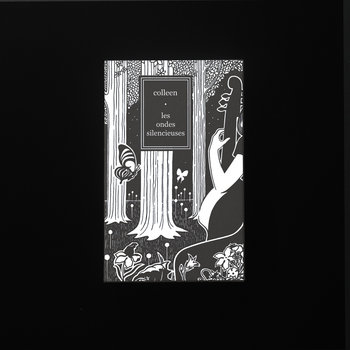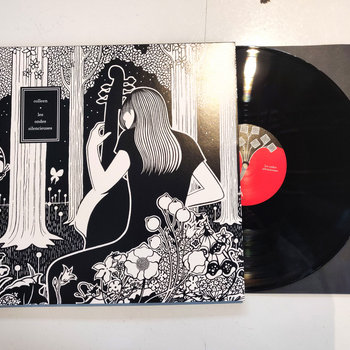 2007's Les Ondes Silencieuses represents the culmination of the first phase of Schott's career when it should have perhaps catalyzed a new period of output. Prior to its release, she obtained a sabbatical from her teaching position with the intent of concentrating all her efforts on recording and live performance. However, creative burnout struck, and another album didn't materialize until 2013's The Weighing of the Heart.
Musically, the compositions feel less naturalistic, a touch more composed than The Golden Morning Breaks. The album introduced the viola da gamba to her sound, an instrument she first encountered many years before through 1991's Tous les matins du monde, a movie whose plot centers on Marin Marais, a seventeenth-century player of the instrument. The soundtrack, featuring the work of composer and performer Jordi Savall, left Schott awestruck as a teenager. Such baroque influences course through Les Ondes Silencieuses (The Still Waters in English), music she refers to as both "pure" and thoroughly "contemporary."
Merch for this release:
Compact Disc (CD), Vinyl LP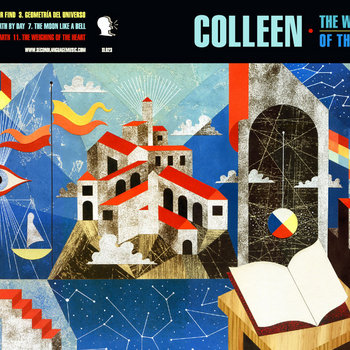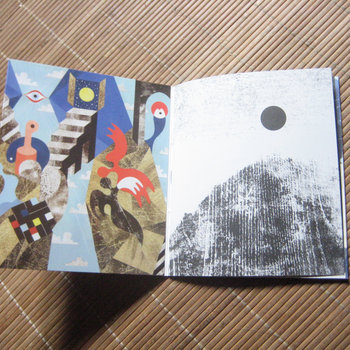 The Weighing of the Heart from 2013 opens with Schott's breathy vocals. "Push the boat onto the sand," she repeats—the first time her voice appears on record as she only ever sung in her parents' bathroom as a teenager. "I just felt the urge to sing," she says. "So I obeyed that urge."
The album was recorded in a converted grape brinery in her new home of San Sebastián, Spain which she'd moved to "for love" a few years prior. The new recording and rehearsal space is vital to the record's amped-up dynamics, with Schott no longer having to worry about noise levels as she did in her various Parisian flats. Percussion features prominently on tracks such as "Go Forth By Day," but the work as a whole is by no means raucous. The elegance of Schott's haiku-inspired lyrics are reflected in the instrumentation itself: minimal, unassuming, utterly potent.
Merch for this release:
Compact Disc (CD), Vinyl LP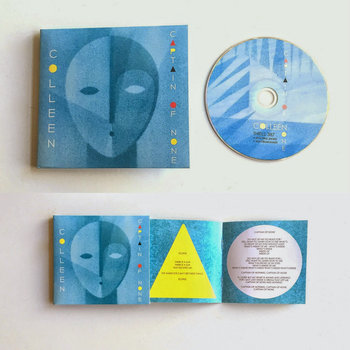 Dub and reggae music has fluttered in and out of Schott's life at various points. Her parents owned a cassette tape filled with tracks she'd later realize were produced by Lee Scratch Perry. Then, in her early twenties, she started to dig deeper through compilations such as Soul Jazz's 100% Dynamite. While living in San Sabastián, Schott and her partner had it on in the house non-stop: "I discovered so many artists, so many subtle variations," she says.
2015's Captain of None embodies these influences. For a start, there are basslines—the first in her discography—produced by combining the plucked sounds of her beloved viola da gamba with an Octave pedal to reach deeper tones. It's also the most conspicuously produced of Schott's albums, guided by the softly undulating rhythms of delay and reverb. "I learnt to introduce an element of controlled improvisation," she says. "I would have a skeleton, and then use analogue effects to generate different outcomes. Making the album became a question of capturing a given moment." The results sometimes recall Jamaican music directly; "Salina Stars" is pure Augustus Pablo worship with its slowly warbling bass and floating melodica. Elsewhere, the album pushes dub sonics into quieter territory. On "Lighthouse," Schott's drifting vocals and plucked guitar nearly resemble a sun-kissed Grouper.
Merch for this release:
Vinyl LP, Compact Disc (CD)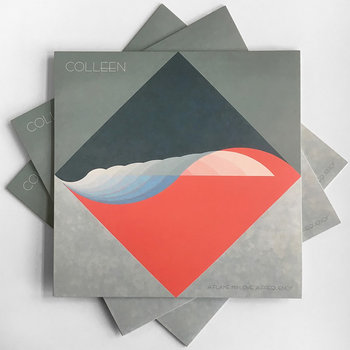 Two events dominated the lead-up to the writing and recording of 2017's A flame my love, a frequency. The first was the 2015 Paris terrorist attacks, a coordinated assault that left 137 dead; the second was the life-threatening illness of her mother. Having returned to France to visit her mother, Schott was in the French capital the day of the attack. In fact, she walked past one of the terraces where people lost their lives just hours later. "It was a very dark period," she says. "I would have thoughts of death at night."
Yet Schott tackled the heaviness of this context by recording her lightest album yet. The bass of the viola da gamba makes way for the electronics of the Critter & Guitari Pocket Piano; in Schott's hands, these sound startlingly organic, like rippling water and gently clicking pebbles. On "The stars vs creatures," she confronts mortality from a cosmic perspective. "The stars will have the last word and outshine us," she sings alongside a trilling melody, a comforting thought in the wake of senseless violence and personal turmoil.
Merch for this release:
Vinyl LP, Compact Disc (CD)
Ever since the oceanic imagery of her second album, The Golden Morning Breaks, nature has never been far away from Schott's music, or indeed life. The move to San Sebastián was partly borne from a desire to get closer to it; one of her favorite pastimes is bird-watching, an activity she describes simply as "good for my soul." The Tunnel and the Clearing is her clearest expression of the way environments can mirror the psyche. The light usually associated with the end of an interior tunnel is swapped for "open space," but Schott doesn't offer a straightforward conclusion in this journey of winding electronics. What's beautiful is the sense of melodic possibility, the way tracks feel as if they are stretching into eternity. "It was very intense, very therapeutic," says Schott of the record's writing and recording. "To my dismay, I discovered that finishing the album wasn't the end of my recovery. But I certainly felt good for having completed it."