LISTS
A Guide To Chuuwee's Eclectic Hip-Hop Catalog on Bandcamp
By Jesse Fairfax · December 04, 2018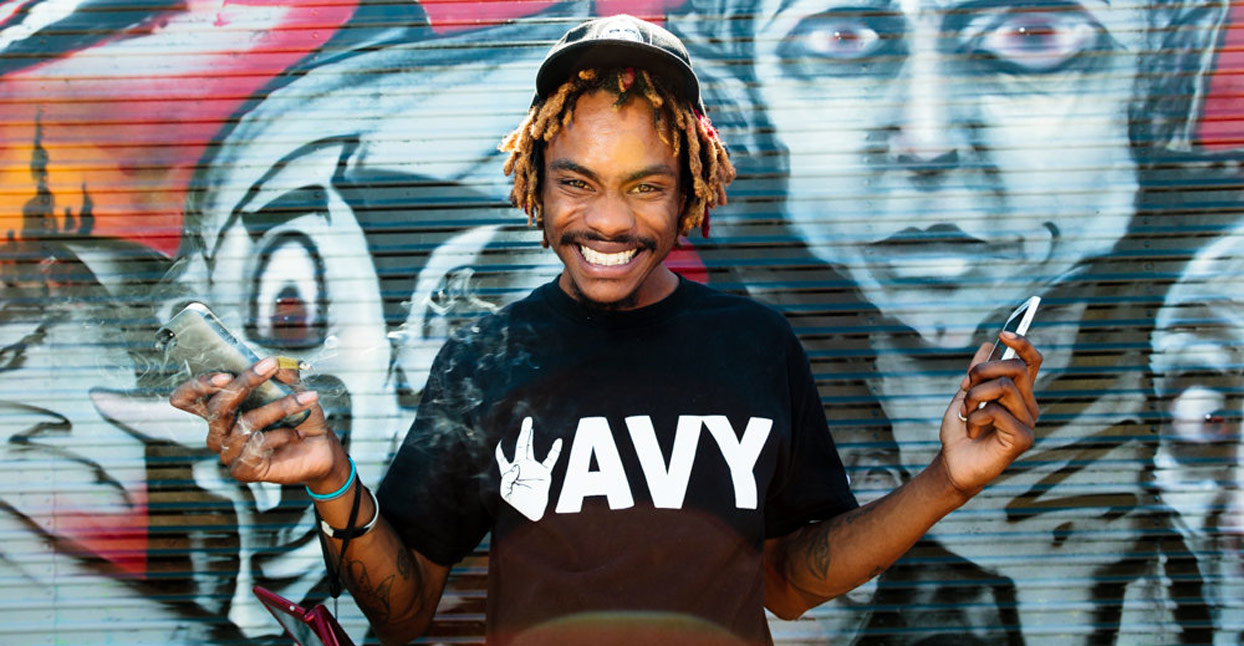 Initially seen as a potential savior for boom bap hip-hop, Sacramento's Chuuwee has remained flexible to the genre's changes without ever compromising his lyrical gift. Steadily releasing music for almost a decade, his messages are occasionally subject to listener interpretation but his arsenal contains elements required of a well-rounded rapper: flow, cadence, multisyllabic couplets, and a variety of topic material amongst other key facets.
Chuuwee's work ethic has been notable; he's made conceptual projects from a number of perspectives—even releasing music to commemorate each birthday. With Chuuwee having been on a prolific run for some time now, here are 10 career highlights from his Bandcamp page to get you up to speed on his versatile talent.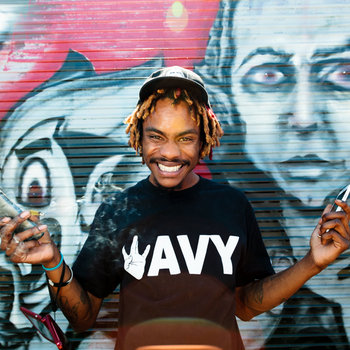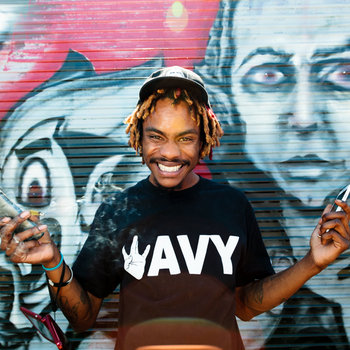 An extension of Chuuwee's series of projects released on his birthday, September 7, :HUBRIS is masterfully driven by conceptual tales of self-motivation. Centered around the idea of how ego factors into varying facets of manhood, "Emitt TriLL" builds on the idea of self-defense framed within dark yet heroic lawlessness. "Slave King" is the tale of a jailbird determined to change his fate for the better, using stark poetic hyperbole "I can not wait to evolve, shatter the clouds when I enter the room / Above everything, they don't make 'em this tall." At its best, :HUBRIS functions as a demonstration of Chuuwee's knack for well-crafted storytelling.
Expansive visions of the come up and how flourishing can change a beneficiary's world, The $ Bag is far from run of the mill raps about wasteful living. Chuuwee details the power of manifestation, setting boundaries, and protecting one's energy as he bounces all over the bass-heavy "My First Foreign." Though "Candy Paint" pays tribute to departed legends Pimp C and 2Pac, its subject matter is more of a rumination on the importance of mental stability amidst glory. Released this past summer, The $ Bag proves Chuuwee is sonically in tune with this generation thanks to producer Rich ICY whose trap kicks and snares aid in the rapper comfortably transitioning away from his earliest days rooted in traditional boom bap.
Merch for this release:
Compact Disc (CD)
Chuuwee can't be classified as Christian rap like Lecrae or Chance The Rapper—nevertheless he spent much of PassOver seeking holy refinement. He speaks high powered thoughts into existence on "Refortified": "Pray I'd be a god and be a leader / I know I got the thoughts to be a teacher." Doubling down on his dedication to inner fulfillment on "Heaven/Hell," he says, "I don't care about who rhyme best / I'm tryna walk with the Lord like Rhymefest." "Gehenna (Limbo)" breaks down the attempt to escape from from spiritual rock bottom; it's another example of PassOver being a worthy investment for anyone willing to take on numerous biblical references.
A random collection of songs released in conjunction with Chuuwee's 2017 rotation around the sun, Club 27 throws a number of distinct musical influences into a melting pot. A nod to Southern hip-hop production styles, excessive bass nearly drowns out his romantic musings on "The Preacher's Wife." "Ying Yang" fuses '70s soul with multiple references to the Ying Yang Twins' hit "Get Low." Pulling new life from a familiar arrangement, "Citrinitas" adds a modern bounce to a replay of The Isley Brothers classic "For The Love Of You."
Merch for this release:
Compact Disc (CD)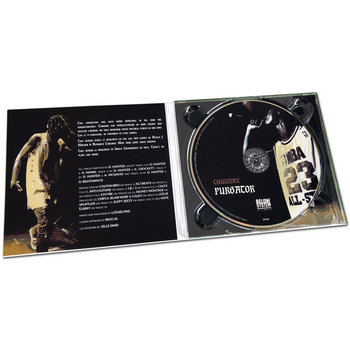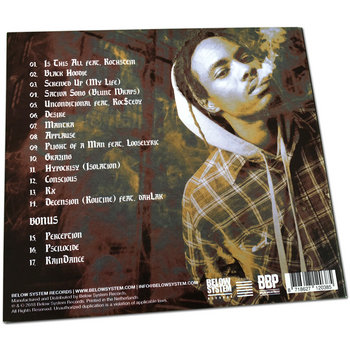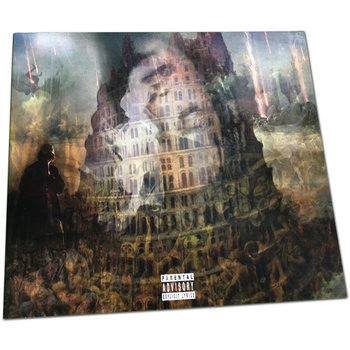 Purgator finds Chuuwee reflecting on his earthly woes from an introspective state of meditation. Stopping just short of nihilism, "Is This All" questions the purpose behind human existence within the daily rat race. "My Life (Screwed Up)" explores the dichotomous effect of how mental anguish causes insomnia and concurrently inspires creativity. "Sativa Song (Blunt Wraps)" is sonically and topically one of the darker moments in Chuuwee's catalog as he delves into the depths of drug abuse and the potential of a shortened life span.
Merch for this release:
Compact Disc (CD)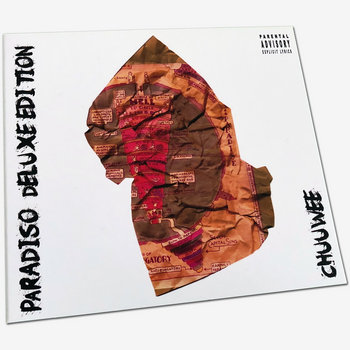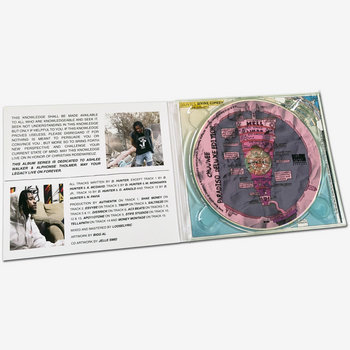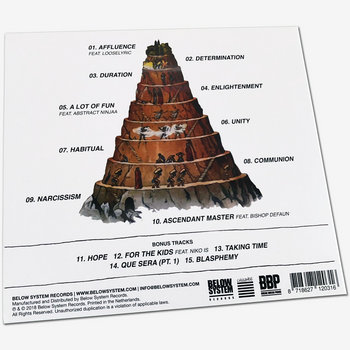 With Paradiso: Dystopia Pt. 001 Chuuwee sought to define happiness and his purpose as a creative and a human being on his own terms. "Affluence" was another example of his conceptual strength—here he prioritizes between the pursuit of money and achieving inner peace. Paying homage to the Red Hot Chili Peppers through an interpolation of their hit "Scar Tissue," "Duration" conveys how time is fleeting amidst a futile romantic courtship. "UNITY" samples Queen Latifah's classic rap anthem of the same title, as Chuuwee looks to redirect his fate and become a positive influence despite society's obstacles.
Always seeking new ways to package and deliver his music, The Chuuwee Channel curated autobiographical experiences and framed them as the lineup of a fictional television network. "Home Shopping Network" details a rapper's all too typical obsession with designer fashion in the wake of signing a record deal; in a similar vein, "The Social Network" goes in-depth to describe the need for Instagram validation as a toxic epidemic. Taking precaution against parasitic newcomers with ulterior motives, Chuuwee makes solitude and focus key on "Everybody Loves."
Crown Me King featured Chuuwee at his hungriest and most determined as he begun to become seasoned and respected for his craft. Formerly taking a far more aggressive approach to rapping, moments like "Keep It Real" reinvigorated the antiquated spirit of boom bap. The grit in his delivery on "The Crown Don't Make You King" made it clear he was out to strike fear in the hearts of competition. Fan favorite "Smoke One For Doom" abandoned convention altogether as Chuuwee and long-time comrade Abstract Ninjaa went back and forth making a complete song from a single extended verse.
Watching The Throne was aptly titled as it was released at a crucial point where Chuuwee was still getting his feet wet while loudly announcing himself as a future contender. Also borrowing its name from Jay Z and Kanye West's collaborative album that was released months prior in 2011, he started the cinematic "Reign (Long Live The King)" taking slight jabs at the rap juggernauts. The bulk of this tape was cohesively produced by ENG who took certain inspiration from 9th Wonder's signature style that fused soul samples with thumping snares on moments like "Joe Jackson" and "Global Warming."
Chuuwee considers Be Cool the release that officially set his career in motion though prior recordings were put out for public consumption. Produced by Jonathan Lowell (who presently does more avant-garde music as Jonathan Cloud), basic straightforward drum loops and samples made for a snapshot of a time when both parties were in early stages of development. For example, Faze-O's funk classic "Riding High" was flipped for "Check It Out," and "French Inhale" had Chuuwee working from the ground up as he starts the song admitting it was recorded in the bathroom.