LISTS
Chris Forsyth's Electric Guitar Sorcery
By Jim Allen · July 19, 2022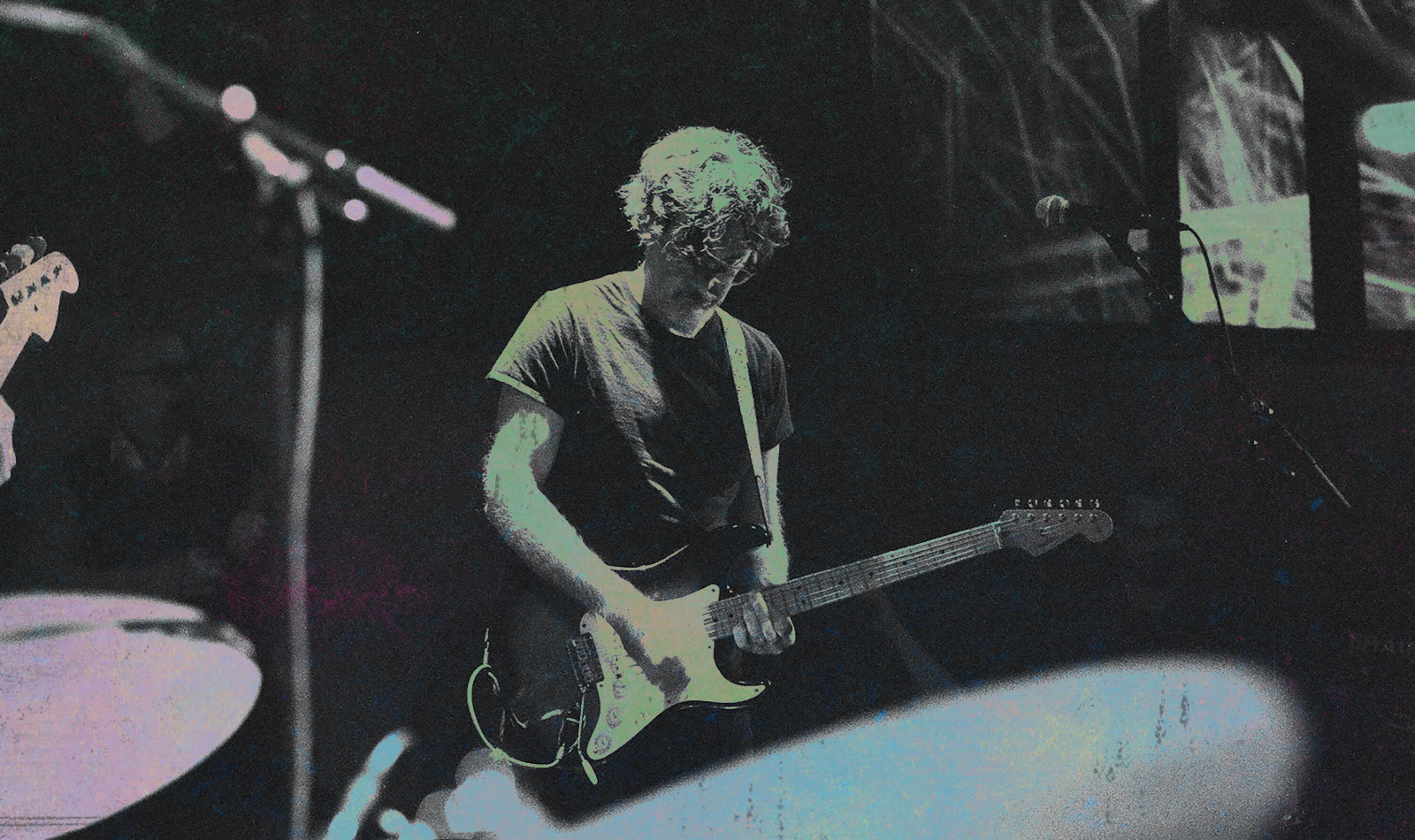 "That's one of the great things about the electric guitar," enthuses Chris Forsyth. "It's just a machine that you can make sound with." The Philadelphia-based musician has been busily blasting through musical borders for more than two decades, with that idea powering his progress.
Forsyth's guitar can be an engine of avant-garde expeditions to alien realms; a psychedelic fire hydrant wrenched open and spraying multicolored freakout juice in all directions; a rock 'n' roll flamethrower reducing all within earshot to ash; an instrument of grace, strewing lyrical beauty all along its path. Sometimes it's all the above at once and more.
Whether Forsyth is firing up a post-tonal frenzy somewhere between an electric saw and a leaf blower gone berserk, or simply covering a classic Neil Young tune, he brings an artful ear to the process. That's what makes him one of the American underground's most commanding guitar stylists. His latest album Evolution Here We Come displays his gift for instrumental compositions that thread the needle through '70s beard rock, cosmic Americana, maverick experimentalism, and more, but it's a link in a long, endlessly mutating chain.
Forsyth's musical roots are surprisingly prosaic—he grew up on classic rock in North Brunswick, New Jersey. But things started to change when his older sister turned him on to Sonic Youth and Black Flag. In his teens, he was a Television-loving six-string upstart, never suspecting that one of that pioneering band's guitarists would come to play a crucial role in his life.
He moved to New York City in 1997 and pursued an outside-the-box approach to music, embracing drone, dissonance, improv, and the influence of free jazz. "That was an area where it was okay if you didn't have a really advanced harmonic sense on the instrument," he says, "as long as you could get into a flow and use other things like noise and timbre and volume and feedback, and sort of peripherally musical elements. I learned to deploy those. That's a valuable skill."
But in 1999, while he was playing free-form music at downtown experimental music spaces with people like free-jazz sax heavyweight Daniel Carter and absorbing the influence of legendary avant-garde guitarists like Derek Bailey and Loren Connors, Forsyth came across a homemade flier that would alter the course of his career. "It said something like, 'Learn the mystical skeleton key of music with Richard Lloyd,'" he recalls.
Richard Lloyd was half of the superheroic guitar tag team that made CBGB graduates Television musical trailblazers in the '70s, so Forsyth jumped at the chance to enter his tutelage. "He taught me how to play the guitar," says Forsyth unreservedly. "Even though I had been playing for 10 years at that point, I had no clue what I was actually doing…It was a huge, life-changing influence."
Beyond the rudiments of theory and technique, Forsyth picked up something otherworldly and ineffable from Lloyd. "The mechanics of music were mysterious to me," he says. "But I myself was kind of a psychonaut already and was interested in psychedelics and looking for something that transcended the mundane reality that I grew up in. He provided a bridge between those two things: 'Here's the mystical skeleton key, but here's the math of how and why it works.'"
It took Forsyth another decade or so to fully merge the worlds of organized and anarchic inspiration. By then he'd moved to Philadelphia and begun releasing records under his own name. The path to and from that point is far from a straight line, though, so screw chronology—let's keep it conceptual as we frame Forsyth's defining moments.
---
Flying Free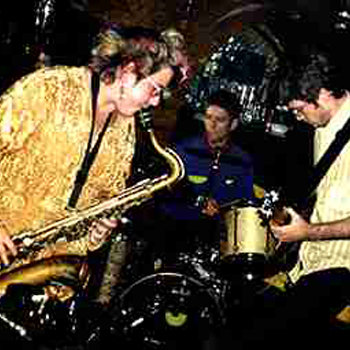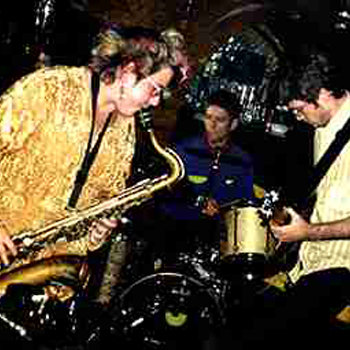 One of Forsyth's earliest ongoing projects in his free-form improv era was W.O.O.Revelator, led by sax/flute player Bonnie Kane. "She's a unique, oddly overlooked character," he says. "She plays this free-jazz-informed, self-taught technique with a very kind of punk attitude." Forsyth was bringing the influence of Derek Bailey and avant-jazz guitar hero Sonny Sharrock to bear in what he calls a "kind of psychedelic free-jazz concept—squealy saxophones and skittering percussion."
On their first recording, 1999's Taking the Long View, Forsyth, Kane, and drummer Ray Sage establish the burn-it-down dynamic that would see them through the next few years. "Bonnie is always out front," explains Forsyth. "I would kind of lock in with the drummer, Ray, and try to create beds for Bonnie to go off on, and I would occasionally step up and meet her screaming through the skies."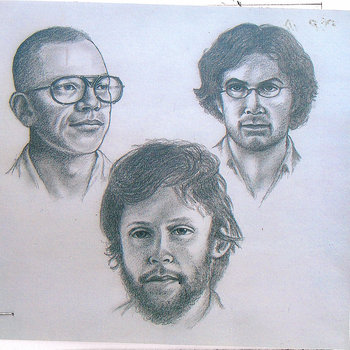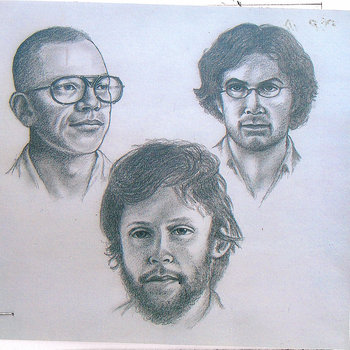 Merch for this release:
Vinyl LP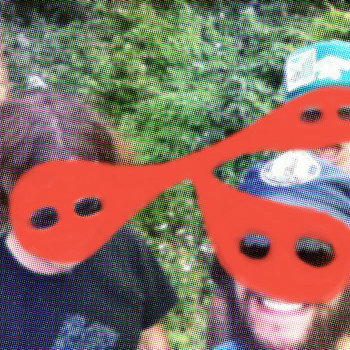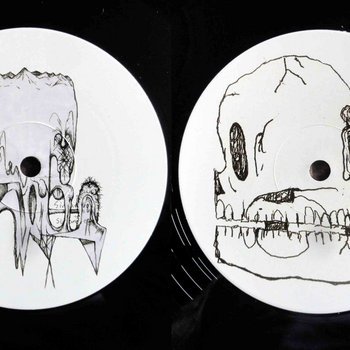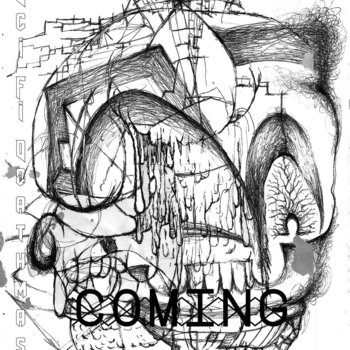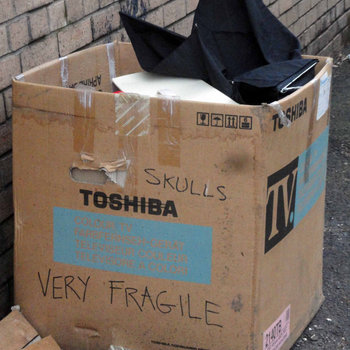 Another exploratory trio: In 2002, Forsyth co-founded Perfect Salvation Initiation aka PSI and ultimately Peeesseye, with keyboardist Jaimie Fennelly and drummer Fritz Welch. "Peeesseye was post-9/11 New York," explains Forsyth. "There was a lot of trauma and pain and existential anxiety around everything, having been in New York that day and witnessed the events. It was shocking, and it felt like it needed to be somehow processed artistically."
Their sound was also a reaction to the skronky, pedal-to-the-metal approach of the downtown improv scene, an attempt to organize free-form sound in a different way. "It would go from these angular, feedback-drenched harmonics and dissonances to more pastoral, placid passages," says Forsyth. They went at it hammer and tongs for about a decade, and Sci Fi Death Mask arrived at the end of their run. "It was pure anarchy," remembers Forsyth. "Nobody could tell anybody what to do. We were at our best when we were totally winging it and wigging out."
Chris Forsyth & Nate Wooley
Third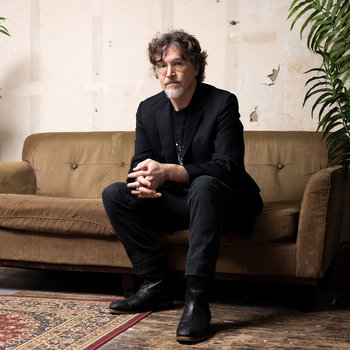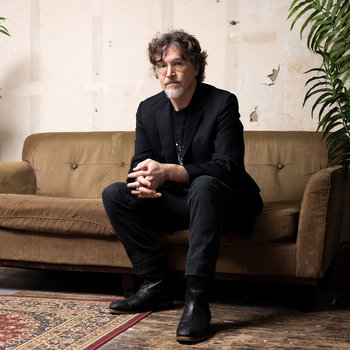 Recorded at a 2013 Philadelphia performance, this duo album by Forsyth and free-jazz trumpeter Nate Wooley eschews conventional melody and harmony for highly treated, organized accretions of sound. "That's probably the most abstract thing I've done in the semi-recent past," says Forsyth. "Sounds and timbres and space and events as opposed to riffs and linear melodies—non-idiomatic, making the instruments sound like things that they aren't. I tried to approach the guitar like a sound-making device, like a synthesizer or something."
Chris Forsyth & Koen Holtkamp
Early Astral
Forsyth's 2014 recording with synth player Koen Holtkamp of ambient duo Mountains is a single 35-minute piece with a bit of a Hawkwind space-rock slant and some krautrock touches. "It has kind of a kosmische vibe," allows Forsyth. "It starts with this kind of pulse and then builds up rhythmically. Koen and I became good friends toward the end of my time in New York. He ended up moving to Philly for a while too, we started playing together and we made this piece. It has some improvisation, but not much. It's very much a composed thing."
---
Solar Motel Music
Merch for this release:
Vinyl LP, Compact Disc (CD)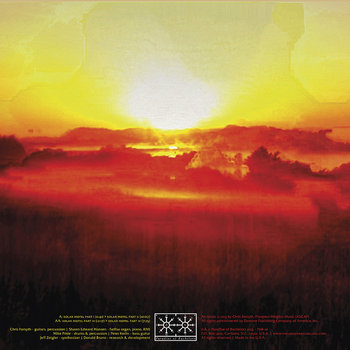 The Solar Motel concept that became Forsyth's biggest attention-grabber began with this 2013 release (recorded in 2011.) Nominally a solo record, it was Forsyth's first recording in a relatively conventional rock band format. "It was the first time that people in other parts of the country that weren't weird basement-show experimental-music people were picking up on [my music]," he says wryly. "It's probably the most accessible record I'd made to that point."
But Solar Motel isn't some dad-rock jam session. It brings the disparate strands of Forsyth's musical makeup together—psychedelia, post-punk, minimalism, art rock, and more, all wrapped up in one four-part suite. "It was kind of made like a jazz record," he says. "We hardly rehearsed. I had some music written, some themes. Some of it had space for improvisation, some didn't. We recorded and mixed that in like three days."
Merch for this release:
Vinyl LP, Compact Disc (CD)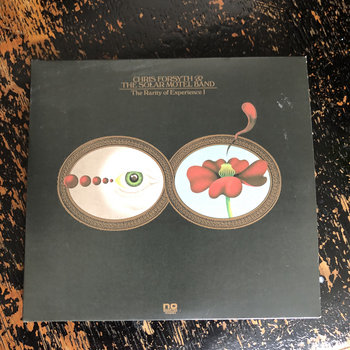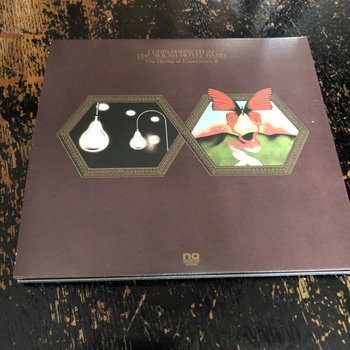 After making Solar Motel, Forsyth needed a dedicated crew to take it to the stage, so he assembled the Solar Motel Band, including bassist Peter Kerlin and keyboardist Shawn Edward Hansen from the album sessions, and they became a full-fledged touring and recording unit. By the time they made the expansive tour de force and quintessential Forsyth statement The Rarity of Experience, they were really flexing their muscles. Tunes like "High Castle Rock" underline Forsyth's gift for instrumental rock composition, and the band's empathic interplay shines throughout the double album.
"It was a pretty ambitious undertaking," admits Forsyth. "Double record, pretty sprawling—this may be some of the first singing I did, on the title track and the cover of [Richard Thompson's] 'Calvary Cross.' I was playing around with rock tropes, naming the opening song 'Anthem.' Jamie [Fennelly] made a synthesizer part for it that's almost 'Baba O'Riley'-esque. I was really embracing being a rock band."
Merch for this release:
Compact Disc (CD), Vinyl LP
On the next Solar Motel Band album, "Have We Mistaken the Bottle for the Whiskey Inside" edged Forsyth's singing and lyric-writing forward and spotlighted his bluesy side. The title track would be a staple of the live set. "That became the ultimate live experiment that would change or evolve over time," he says. "I was trying to write an Afrobeat song for guitar. I thought it might sound like a Fela [Kuti] saxophone line. It's not the [Fela drummer] Tony Allen beat, but it's sort of a white guy from Jersey's version of it, and kind of riffing Keith Richards riffs over it."
Merch for this release:
Vinyl LP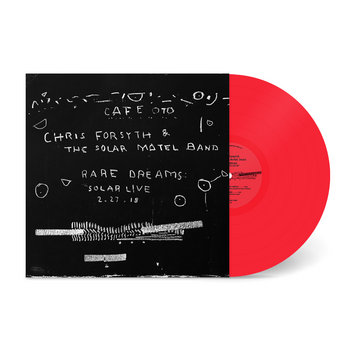 By the time this was recorded at London's Café OTO in 2018, near the end of the Solar Motel Band's run, they were a power trio of Forsyth, Kerlin, and drummer Jason Robira. With more real estate to occupy, Forsyth really digs in—between a brace of Neil Young covers and raw-boned takes on "The First 10 Minutes of Cocksucker Blues" and "Dreaming in the Non-Dream," the band is at its most primal and rocking. "Jason is such a thug on the drums," laughs Forsyth fondly of the latter performance, "he just hits really hard and really brings out the Motorhead in that song."
---
Solo Sojourns
Chris Forsyth
Dreams
Recorded between 2007 and 2009, Forsyth's first solo album bore touches of his past and hints of his future. Electro-acoustic minimalism and gently reflective tone poems rub shoulders with barrages of feedback and distortion that make the Velvet Underground's "Sister Ray" sound like a folk ballad.
"This was the first point that I was allowing that lyricism to creep in," confirms Forsyth. "I had processed a fair amount of what Richard Lloyd taught me. I was using a looper…I could put that on a little riff or wash or something and build things on top of it. The first song ["Soft History"]…that's heavily influenced by [downtown NYC composers] Rhys Chatham and Glenn Branca, people like that. If The Byrds played a Rhys Chatham composition maybe it would sound a little like that. But then there's other stuff that's totally improvising."
Relocating to Philly must have been good for Forsyth. His first album after the move offers the first real glimpse of the instrumental rock ideas Solar Motel Band fans would come to love. The Canned Heat-tackles-La Monte Young stomp "New Pharmacist Boogie" was dedicated to the memory of fellow guitar antihero and Philadelphian Jack Rose, whom Forsyth had befriended not long before the former's 2009 passing, but it was also inspired by another guitar iconoclast. "Probably the best guitar player I've ever played with, Tetuzi Akiyama, he made a record called Don't Forget to Boogie!—one of the greatest guitar records I've ever heard. "New Pharmacist Blues" is informed by that record, the economy of his playing, and every gesture being super meaningful. "
Merch for this release:
2 x Vinyl LP, Compact Disc (CD), Vinyl Box Set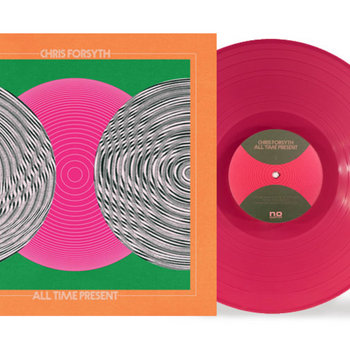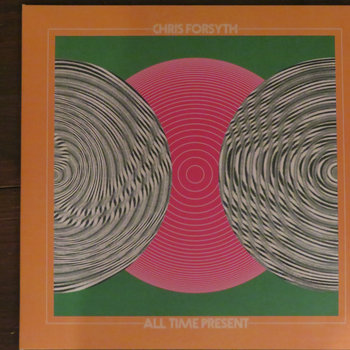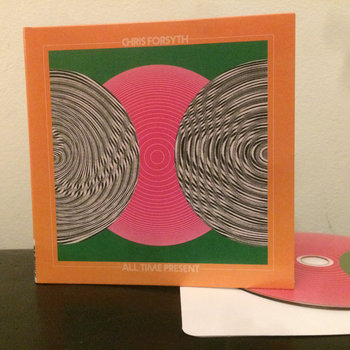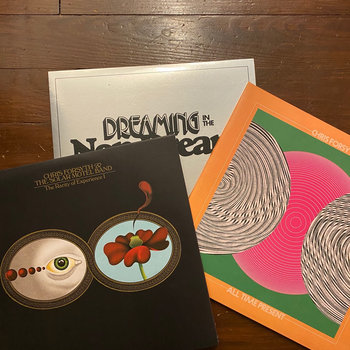 When he recorded 2019's All Time Present, Forsyth felt like he'd arrived at the end of something. "I emptied the basket on this record intentionally," he says, "I realized [Solar Motel Band] wasn't a real band anymore, it was whoever was available. I decided to ditch the band name because there was no band." "Dream Song" features a rare guest vocal, with Rosali Middleman lending a lambent coolness to the fiery psychedelic fretwork. Forsyth twists his influences into curiously fascinating shapes: "'Tomorrow Might as Well Be Today,' I always thought of that as Richard Thompson playing the Bangles or something. 'Techno Top' is this big, long, groove improv thing. The idea is that it was supposed to sound like ZZ Top playing techno music. I don't think it sounds like that at all, but that was the premise."
Merch for this release:
Compact Disc (CD), 2 x Vinyl LP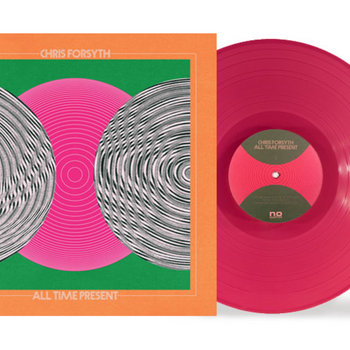 Forsyth's first studio solo album after the basket-emptying of All Time Present was intended as a sort of reset. "For me it's definitely an attempt to up the ante in terms of production values," he says. "Also, the music, I wanted it to evolve and kind of restart." With a core band of guitarist Tom Malach from Garcia Peoples (more on them in a moment), Tortoise bassist Doug McCombs, and frequent cohort Ryan Jewell on drums, it's about as concise and rock-oriented a batch of tunes as Forsyth has released, while featuring no shortage of fireworks. He even unleashes perhaps his best vocal to date, on his cover of Richard Thompson's "You're Going to Need Somebody."
---
Out On The Fringes
Merch for this release:
Vinyl LP
Members of Garcia Peoples joined Forsyth for several dates in 2019, creating a mashup between their group and the Solar Motel Band. The resulting triple-guitar assault achieves a ferocity unprecedented in Forsyth's catalog. "I thought it would be cool to put out a live record," he says, and the recording of this hometown gig at Johnny Brenda's in Philly lets the wider world in on what occurred. Don't sleep on the unrelenting 20-minute teardown of the Neu!-inflected "Dreaming in the Non-Dream," which Forsyth reckons to be "as good as anything I've ever done."
Garcia Peoples guitarist Tom Malach also turns up on this performance, recorded just a month before the Johnny Brenda's show during a residency at NYC's Nublu. With Daniel Carter's sax in the mix, this version of All Time Present's "Techno Top" sounds even less like its original Texas techno concept, going gloriously off-piste into something like Pharoah Sanders fending off a mugging by Gong in a sleazy '70s disco.
Merch for this release:
Vinyl LP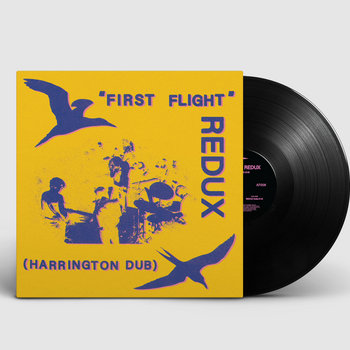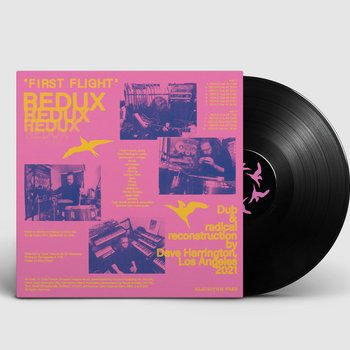 The same fertile 2019 residency that birthed the live document of "Techno Top" was the source of the First Flight album featuring Forsyth, Jewell, bassist Spencer Zahn, and Dave Harrington on guitar and electronics. But when Harrington started messing with the multi-tracks in his studio, he mutated them into such an entirely different beast that the remixes warranted their own record. "It blew my mind," remembers Forsyth. "He made totally new things out of them, added keyboards and percussion and other instruments. In some ways it was more interesting to me than the original recording." Dubbed-out head trips, funhouse-mirror glitch-hop, and acid-trip Afrobeat are all deliciously entwined in the delirium.