LISTS
A Guide to The Many Faces of Multi-Instrumentalist Charif Megarbane
By Dean Van Nguyen · August 30, 2017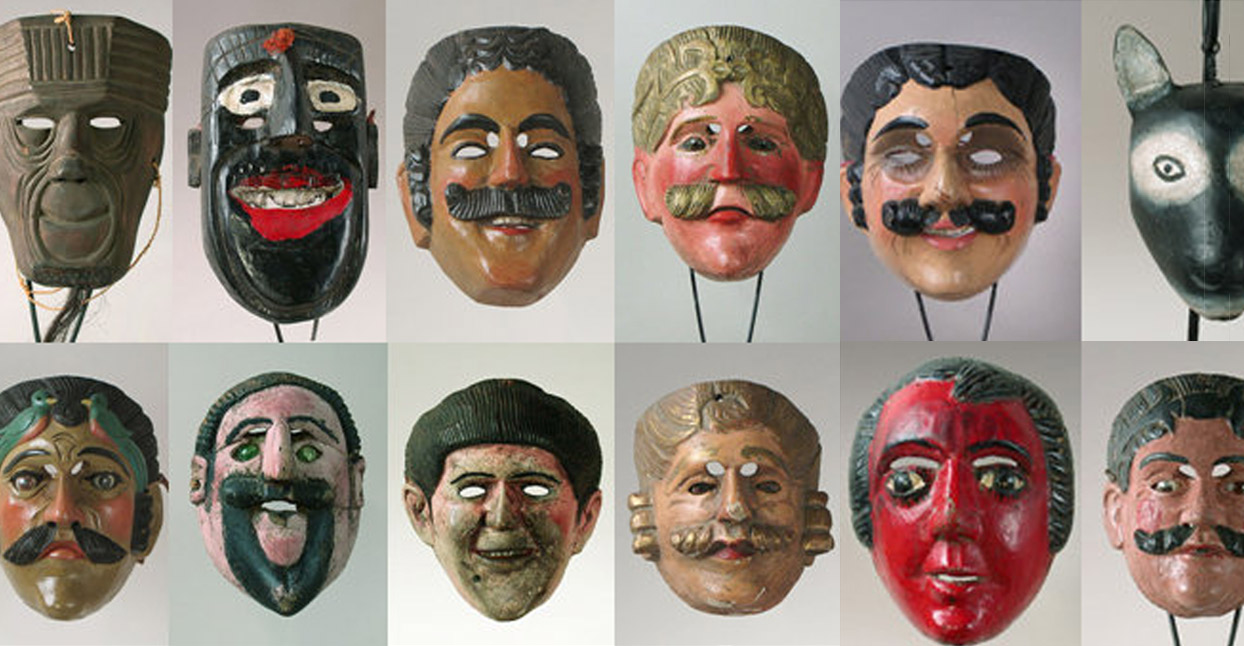 If releasing just one album a year takes patience and focus, then multi-instrumentalist Charif Megarbane is one of the most patient and focused people around. As of this writing, his Bandcamp page boasts 68 records recorded under several different aliases: Cosmic Analog Ensemble, Heroes & Villains, Trans-Mara Express, Cz101, Firahc Enabragem, and more.
Originally from Lebanon, Megarbane has lived in Nairobi, Kenya for the past eight years, where he runs the one-man operation Hisstology Records. His mostly instrumental music is informed by everything from classic soul and scintillating afrobeat, to beat-tape boom-bap and vintage Italian movie scores. From the artwork for the albums to the music they contain, the Hisstology Bandcamp page resembles a 1970s vinyl rack. That Megarbane records under dozens of names is intentional: He wanted Hisstology to feel like a fully-functioning, multi-artist label with a throwback ethos.
"It's not about me showing my face or having my name spread around, it's more about trying to recreate the magic—trying to fool the listener," Megarbane says, speaking by phone from his Nairobi home. "It's an extension of the playful thing that I'm trying to do with the music itself."
Megarbane is not a full-time musician—which seems impossible given his intense release schedule. In fact, he estimates he only releases about five percent of what he records. "It's quite a playful thing," he says. "A bit of a stream of consciousness, where I just switch the machines on and whatever inspiration comes in, I keep," he says. "I listen back to the stuff and [release] whatever sticks."
As it turns out, recording is the easy part. Megarbane says that selecting cuts and assembling tracklists often takes longer. Some projects feature a collection of songs recorded over six to nine months. He calls these "oven albums." Others are recorded more far more quickly—his "microwave albums."
"An album, it's usually a very precise idea, with a bunch of songs usually tied together cosmetically in terms of style. And that's usually my aim, to do everything in one week, from the artwork to the recording. It's a bit like a sport."
Delving into such a broad body of work might seem unnerving. Not to worry, though. Here are some of Megarbane's key releases, described in the artist's own words.
Heroes & Villains, Before the Film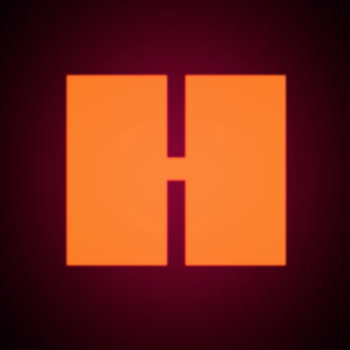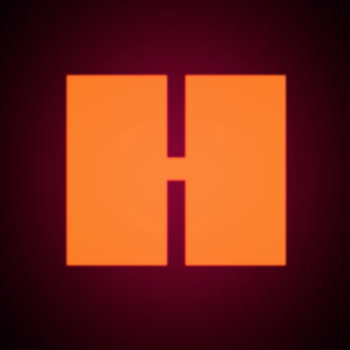 That's a band I had in Montreal back in the day, when I was based in Canada around 12 to 15 years ago. We were very much in the realm of indie rock—in the whole Montreal scene. Eventually, each of us moved somewhere. So Dom [Salameh], the drummer who was a childhood friend, is still in Montreal, and Jeremy [Proville], who is a player and another multi-instrumentalist, is in New York.
For the last five or seven albums, it's just been us sending stuff via email. Dom sends us drum tracks, trying to keep it more or less square, but we've no idea what's going to come. I write songs on top. I record everything here, leaving a few empty spaces for Jeremy to leave some overdubs on that. It's a very organic concept, which is weird because many of these songs we've never played in the same room together.
We just put out Après le Film, which is the sequel. That one's in French. Many people are surprised to hear that we never worked these songs together or never performed them together. Sounds more than it should, I guess.
Firahc Enabragem, Walking Fast, Not Running
That was a "microwave album," made in one week. When I say "microwave album," that doesn't mean they don't taste as good as "oven albums"—they're just made faster. Walking Fast, Not Running was the result of an infatuation with the idea of trying to program drums on the MPC—a bit like Tony Allen would play drums in an afrobeat context—and instead of doing 4/4s, trying to do double snare hits. It was a rough idea, I didn't know if I could pull it off. It was just me trying to reach a certain sound and a certain aesthetic in quite an abstract way, but with some Afrocentric sensibilities.
I don't have any super expensive equipment out here, apart from some vintage guitars. That's also part of the challenge. I try to recreate really great vintage sounds with very basic analogue equipment. It doesn't have to be a super expensive mixing board. Sometimes people ask me, "What's that plug-in?," and it's just a $20 amp into a RadioShack mic.
[Posting the album in two halves] encourages people to listen to the whole thing, not just tiny bits. I've done it on a bunch of projects. It's like recreating the feeling of when you put vinyl on.
Cosmic Analog Ensemble, La Fonte des Glaces
That was, I think, one of my most accomplished projects. I'm playing all the instruments live, there's not much programming. It was just one of the most accomplished in terms of the effort of this one-man band approach. I think it was better recorded than previous ones.
I'm not a film buff or anything like that. It's never a deliberate effort to sound cinematic or anything. That's just what comes out. Maybe it's the fact that I mostly do instrumentals. It's not my intent, maybe it's the stuff I listen to. There's definitely some French and Italian stuff from the '70s to the '90s that are really good. This one's got a nostalgic vibe.
Heroes & Villians, Ghost Notes in Between
It's a bit like Before The Film, where I'm singing throughout the album. I do enjoy writing lyrics, especially in the pop format of the Heroes & Villains songs, trying to say something, even if it's a very loose concept. Ghost Notes in Between, that was one of two albums—followed by Like Morning To The Insomniac—that were vaguely inspired by insomnia, trying to follow the life of an insomniac and trying to capture the feeling on an insomniac in the morning when everyone is waking up and rested. It sounds a bit pretentious like that, but I was trying to capture that feeling.
Trans Mara Express, All By Mistake
I try to do more electronic stuff with the Trans Mara Express name. That one was sheer boom-bap, instrumental hip-hop. It's essentially a beat tape, very short beats. All samples—lots of samples of myself included. [Madlib is] a massive inspiration. The workflow and the aesthetics of his beat tapes were a massive influence, alongside the J Dilla stuff and Pete Rock tapes. I just love this idea of doing a musical diary. Recording every night and just selecting the best bits and having this collage.
Cosmic Analog Ensemble, Subway to the Minaret
That was inspired when I was in London, just being on the Tube. I often get to go to the south, where I play with some musician friends. I was fishing around for a concept of having a subway line, and every song [is a different] station. A very loose concept, but I wanted to have some kind of aesthetic that brings it together, yet with different vibes for each tune—trying to thread that line.
Cosmic Analog Ensemble, Bala Kahraba
That was literally recorded during power cuts. There was a period when [they were happening] quite a bit, so that was all recorded on an acoustic guitar I've got here, with a microphone and a laptop working on battery. So you can imagine the scene: all very dark with a couple of candles, with the laptop on battery so I know I've got 45 minutes left to record. There was this "countdown" aspect to it. At the same time, [a power cut is] very chilled. It's all very silent around, nothing buzzing, no other temptations, nothing else to do. It's just a bunch of recordings done without power.
Cosmic Analog Ensemble, Les Sourdes Oreilles
Merch for this release:
Vinyl LP, Cassette, Poster/Print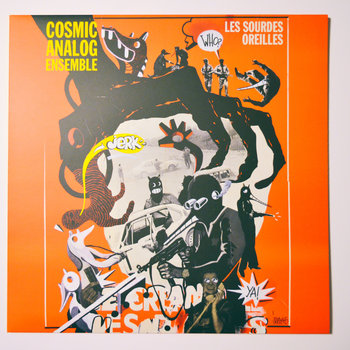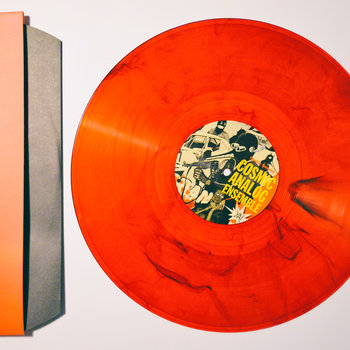 This was done in partnership with this French label called My Bags. They got in touch with me—a guy called Medline, who's this French-Chilean guy, and quite an accomplished cat, musically. [It was great] to have a strategy around it, in terms of distribution and printing out physical copies. That was essentially in partnership with them, back and forth via email and such. But it was quite easy to do.
There was the intention, especially from their end, to make something that was easily digestible for people, and for new listeners to understand what CAE was about—a bit of an introduction to the project. We should be releasing something else later this year. Another physical release hopefully.
I'm chuffed by the comparison [to Quentin Tarantino soundtracks] just because I guess it leads to the whole thing of the Italian composers of the 60s and 70s. Guys who were working on a smaller scale, doing soundtracks for erotic films.
Cz101, Garbanzo Beans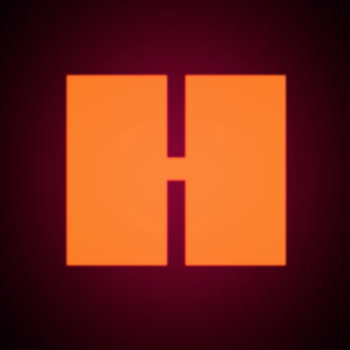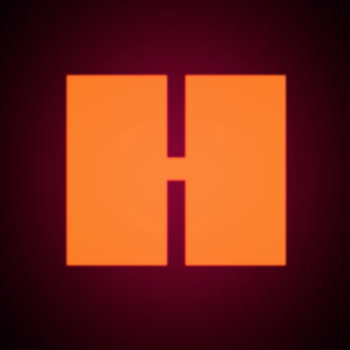 Every time I went to Beirut, I met [Ziad Sidawi]. He's accumulated a lot of super nice musical equipment through the years, and has a really nice studio where a bunch of my musician friends go. In the last few years, we've just been playing around. I've had the luxury of playing the instruments and somebody put the mics up, experiment with different mic-ing techniques—essentially having an engineer around who also has a musical ear. It was just a collaboration with this guy, Ziad Sidawi. I think for him it was the first time he put out anything under his name. He's been a bit of a gear geek who has been working in this spot for years.
The album is much cleaner than other releases. It might sound almost commercial in certain places, because we experimented with having those Italian-soundtrack-sounding bits with some more commercial Arabic or English lyrics on top. Haya, who is his daughter, a really talented 17-year-old, is singing some of the tunes, and there were a bunch of other Lebanese musicians who were around who contributed. Just a fun project. Cz101, that's an old Casio keyboard. It was our initials—101 being our first album.
Charif Megarbane, Noble Wobble
It's the only album under my own name. I'm always trying to find some U-Turn that makes sense—trying not to repeat myself. So I thought, "Ok, you're using all these monikers, what if you used your own? Will that affect the way you're going to select the tracks?" That's one experiment rather than hiding behind names and artwork, which is my favorite thing to do and will continue to do. Noble Wobble, a friend of mine found out, is some sort of distant translation of my name.
—Dean Van Nguyen