LISTS
The Sprawling Musical Biography of Saxophonist Caroline Davis
By Martin Johnson · February 04, 2022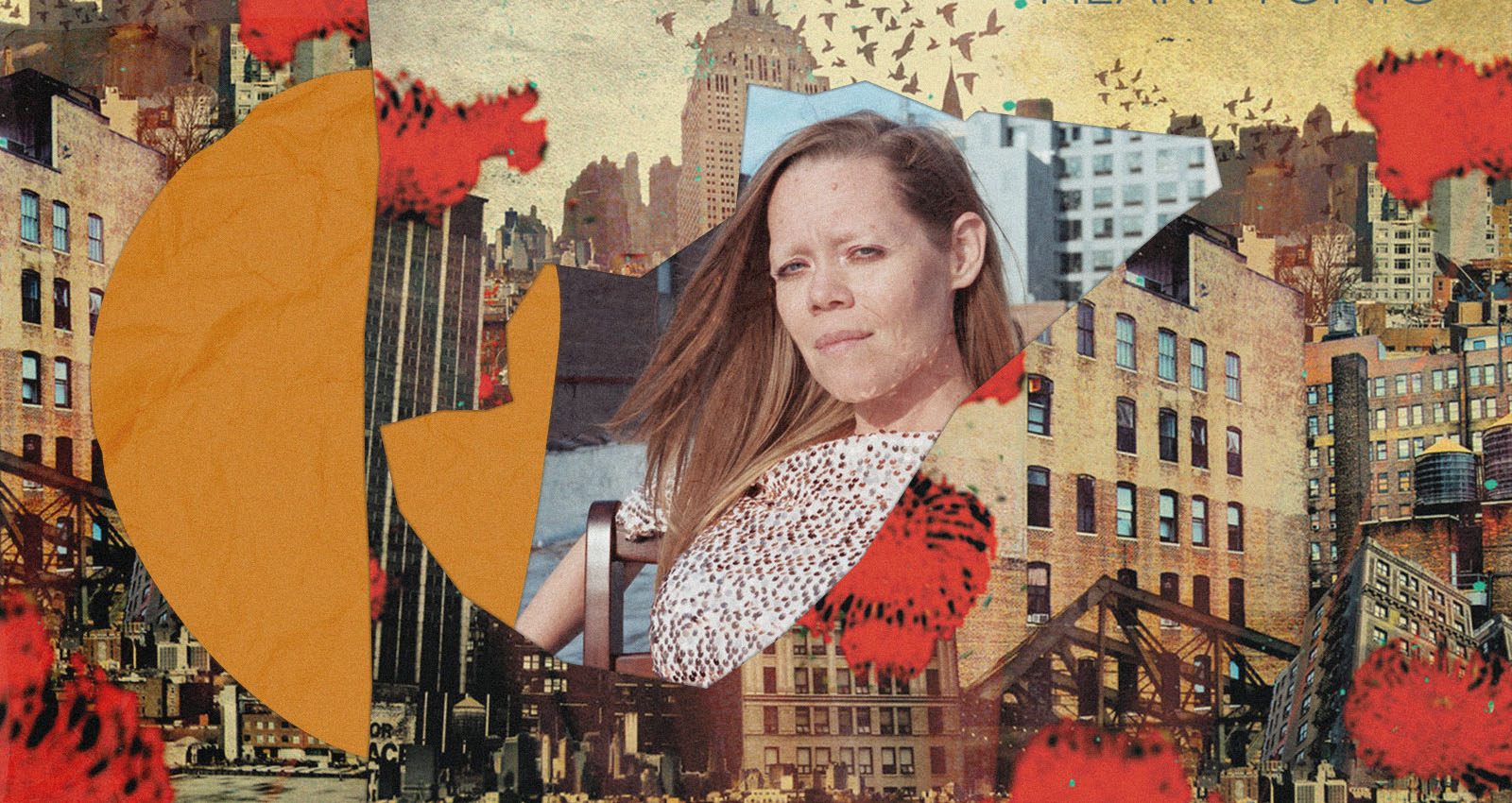 Saxophonist and composer Caroline Davis likes to think big. All of her recent recordings have been built around larger themes: exploring grief and loss following the death of her father; the anterior digit of a bird's wing and its relationship to flight; Ingmar Bergman's Persona (1966); and the spirit of Von Freeman's legendary Chicago jam sessions. Rather than release recordings that argue for some point about harmony, rhythm or process, it is as if she's creating a finely nuanced musical biography, one clear, coherent chapter at a time.
In December, when Davis presented the album release celebration for Portals Volume 1: Mourning at Roulette, not far from her Brooklyn home, she not only assembled a standard jazz quintet and a string quartet full of improvising virtuosos, she also included a dancer, Miriam Parker, and an ambitious set design by Laura Fernandez and Carla Bacchi, which expanded and unified the album's overarching concept of grief.
"My experience was textural," she explained a few days later. "Four textures were highlighted in the performance. One, soft and cuddly; two, wet and slippery; three, hard; four, prickly and thorny. These were the stages I felt in my own grief from [my father's] death recycled into those [pandemic] years of losing gigs and opportunities. I wrote all the music based on these themes and textures."
Brooklyn and Chicago have two of the most vibrant jazz scenes in the world; Davis has lived in each, and her work reflects it. She got her start on the Windy City scene while earning a PhD in Cognition from Northwestern University. She was impressed by the musical range that was present within the scene, and recalls how she'd have nights where she'd play straight-ahead gigs and then go hang with hard bop saxophonist Von Freeman at his legendary jams at the New Apartment Lounge. She connected with musicians from the Association for the Advancement of Creative Musicians, a longtime incubator of musical iconoclasts. She made a recording that documented her time on the scene, but the city's lack of female jazz musicians and its infamous segregation began to wear on her. So she moved to New York.
One of the highlights of that experience was getting to work with one of her idols, saxophonist Lee Konitz. "There's a freedom inside of his playing," she says, "and he wasn't repeating ideas a lot. I really, really gravitate towards the non-repetition of licks or patterns of things." Konitz inspired her to strengthen her lines, and to be uncompromising in her vision, and his influence is audible in Davis's tart, lean sound on her instrument.
In New York, she fell into a thriving community of composers and improvises including Matt Mitchell, Anna Webber, Marta Sanchez, Miles Okazaki, Kate Gentile, and Wendy Eisenberg, who have inspired her to push her concepts further. "I write some challenging music," she says. "And with respect to the instruments themselves, I'm trying to check out 'How would you finger this on the cello?' or talk to trumpet players and see if this [music that I've written] is easy."
The strings quartet employed in her Roulette performance reflect a current obsession. Davis cites Cage's string quartets and the music of Ligeti and Lutoslawski as particular interests, and at Roulette, the string players were far more than a backdrop—each member improvised and had solo features within the songs.
Her next project may bring several of her interests together. She's planning a collaboration with flutist and composer Nicole Mitchell, a titan on both the jazz and new music scene and a key figure on the Chicago scene during Davis's time there. "You can't tell the difference between [Mitchell's] written and improvised material," Davis says. "Also, there's an innocence and playfulness and sort of attention to those little details that we forget about as we age."
Davis's catalog is a uniquely diverse set of recordings that reflect both regional specificity and personal innovation. Here are a few tracks that showcase the dynamic range and soulfulness in Davis's playing and composing.
Merch for this release:
Compact Disc (CD)
Davis inverts the usual structure of strings in conventional jazz by having them do the heavy lifting: carrying the mood and personality of the piece, while the jazz quintet simply augments it. Bright, swirling and pointed, the song captures the complexity of grief and remembrance, particularly the playful memories that recede in the face of sorrow. It applies equally well to the loss of a parent and the loss of a livelihood and mentors during the pandemic.
"Vortex Generator" from Alula
With its stuttering rhythms and darting, lightning-quick saxophone lines, it's no surprise that the music here is inspired by the part of a bird's wing that enables locomotion. The music is alternately pithy and soaring as Davis, keyboardist Matt Mitchell, and Deerhoof drummer Gregory Saunier motor through complex music with virtuosic ease.
"People Look Like Tanks" from Anthems
Merch for this release:
Compact Disc (CD)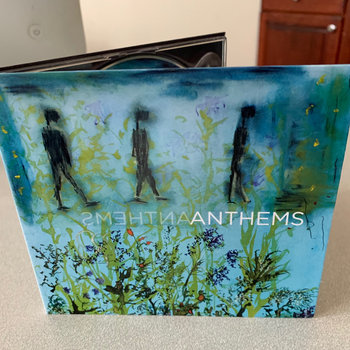 Davis and pianist Rob Clearfield named their group Persona because of their love of Ingmar Bergman's classic film of the same name. In some ways, their musical rapport reflects the underlying theme of the movie—the way one person's identity can start to bleed into someone else. On this compact yet elegant opening to their recording Anthems, Davis and Clearfield finish each other's musical phrases. It's easy to hear the brooding tension that is a trademark of Bergman's work in the track's quietly anxious mood.
Merch for this release:
Compact Disc (CD)
Saxophonist Lee Konitz is a key influence on Davis, and the music of Joe Henderson and Gigi Gryce have become recent lodestars. It's easy to hear all three of them in this serene, concise track from Heart Tonic, a recording that reflects Davis's research into heart rhythms following the diagnosis that her father was suffering from an arrhythmia caused by a low left ventricular ejection fraction. The results here are abstract, not clinical, full of unique propulsion and probing solos.
Merch for this release:
Compact Disc (CD)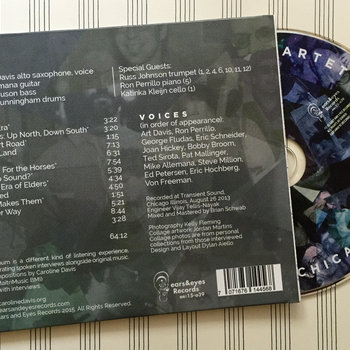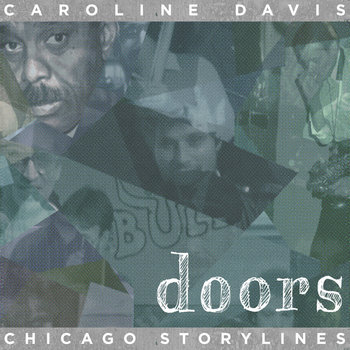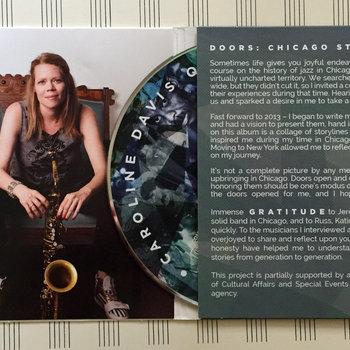 Doors is a recording that nearly doubles as an audio documentary of the post-millennium Chicago jazz scene, as 13 key figures add their recollections to the musical narrative that celebrates the Windy City. Davis's working quartet adds trumpeter Russ Johnson for a warm, contemplative reflection on the place where Davis first found her musical footing as a pro.
Big, bright and bluesy, this is Davis's ode to the Von Freeman jam sessions that were crucial to her development as a musician. The band's rapport, enthusiasm, and funk feel straight out of Chicago's South Side, and convey a warm sense of community. Davis's playing is rugged and soulful, just like her mentor.