LISTS
Carlos Niño & Friends Make Healing Music for a Troubled World
By Andy Thomas · July 27, 2020
Whether it's Horace Tapscott's Pan Afrikan Peoples Arkestra or the Paisley Underground psychedelia scene of the early 1980's, the musical history of Los Angeles has evolved around clusters of small, tight-knit communities. Producer, multi-instrumentalist, composer, and bandleader Carlos Niño, the founder of Build An Ark and Carlos Niño & Friends, is carrying on that tradition. Raised on an equal diet of John Coltrane and Public Enemy, Niño found his community as a teenager in the L.A. neighborhood of Leimert Park. Here, in the wake of the uprisings following the LAPD's beating of Rodney King, a family of jazz elders and hip-hop prophets built a collaborative haven in South Central L.A.
"I was in and around Leimert Park from around 1993, and started to explore all these different things down there," Carlos says. "You had [open-mic workshop] Project Blowed right next door to [poet and activist] Kamau Daáood's record store. Nearby was 5th Street Dicks where I first saw [Pan Afrikan Peoples Arkestra pianist] Nate Morgan. And around the corner was [Kamau Daáood and drummer Billy Higgins' venue] The World Stage. I mean, it was a very active community, and by the time I was 18 I was seeing and hearing everything I could."
It was in Leimert Park that Niño experienced the strong lineage between hip-hop and jazz. "One of the very first times I went to Project Blowed, the house band was The Underground Railroad, who had done all the live jazz session sounds on The Pharcyde's first album," Niño recalls. "One of the main guys was JMD [Darryl More] who had also produced and played drums for Freestyle Fellowship, and was one of my first real guides in a lot of things. And then right around the same time I met Horace Tapscott, and very quickly I was connecting the dots."
By the time he was 18, Niño was hosting "Spaceways," a radio show on KFPK which became a platform for him to share and connect music and artists. "I used to call it a hip-hop show in tribute to the masters," he says. "It was this idea that I was playing music that led to hip-hop and had been sampled, so it was this continuation."
At the same time Niño, who had also begun writing for Urb magazine, started programming concerts that brought together his musical friends from across the generations. At the same time, he was making beats with his friend Fabian Ammon Alston, leading to a string of releases as Ammon Contact. But Niño was also setting his sights on more expansive projects.
"I had become very into the music and concepts of Sun Ra, and was also seeing Horace Tapscott's Arkestra with Dwight Trible, and this had a huge impact on me," Niño says. "The idea of community music was very much coming on strong through the influence of Sun Ra and then meeting Horace and learning so much about The Pan-Afrikan Peoples Arkestra and UGMAA [Union of God's Musicians and Artists Ascension]. All of this influenced Build An Ark."
Formed as "an immediate peace action" following the events of September 11th, 2001, Build An Ark came together to promote calm in the world. "I felt really strongly that it was needed at the time, because there was so much hysteria around," Niño says. "It was the beginning of what would become 'Homeland Security,' and a lot of rigid controlling things."
The creative kinship of Leimert Park paved the way for a new, ambitious spiritual jazz ensemble. Led by Niño with vocalist Dwight Trible, the sprawling collective included L.A.-based elders like Nate Morgan, Tribe Records founder and trombonist Phil Ranelin, percussionist Adam Rudolph, and The Pharoahs co-founder Derf Reklaw.
The joy of leading Build An Ark also came with the responsibility of being a bandleader; his subsequent project Carlos Niño & Friends, freed him of that weight. "I realized that I still wanted to work with an array of musicians and people I had become friends with but not in the sense of it being a band or community group," Niño says. "I wanted to do things that were less organized or bound by genre."
Creating what he refers to as "space collages and "spiritual improvisational music," Carlos Niño & Friends came into being in 2009. Over the last 10 years, it's allowed Niño—now working as a multi percussionist as well as producer—to harness music as a healing force. "Music is expansive, and has the ability to inspire people to wake up and to tune in to higher realizations of themselves—to have an expanded experience as a human on this earth," says Niño. "These are really important concepts to me that relate to things Sun Ra talked about. They relate to my influences, like A Love Supreme. The concept of reaching toward God, and music being that powerful, is such a huge influence to me."
As America faces the most troubling chapter in its recent history, the concept of healing music is more powerful than ever. Niño has been assisted in his goal to create music that can work on a higher level by an eclectic collective of musicians—from L.A. cohorts like Kamasi Washington, Miguel Atwood Ferguson, and Dexter Story to new age elders Laraaji, Iasos, and Luis Pérez Ixoneztli.
The power of collectivity in Carlos Niño & Friends is matched by a freeformity both musically and conceptually. Each release consists of a variety of collective pieces recorded both in the studio and live, or collaged from both. "Almost every piece has some repurposing of something live that I've created with friends. The music is really coming from live in the moment collaboration and expression. Sometimes when I'm playing the music live, I'm bookmarking in my head moments that I know I'm going to want to go back to and listen again, possibly looping or expanding on by adding other instruments," Niño says.
As more of his catalogue is added to Bandcamp, including a piece "for the people" recorded during lockdown, we asked Niño to choose a selection of records to talk around that he and his friends have made.
While making this record, I was very close with my Cosmic Twin John Michael Daniel, a great Mystical Being. It's dedicated to him. An excerpt of one of our radio conversations is featured on "We're On An Adventure." Four of the other pieces were originally made for a duet record that I was working on with Dntel. Gratefully, I was able to also involve a broad spectrum of my friends including Jesse Peterson, John Densmore of The Doors, Kelsey Gonzalez of The Free Nationals, Deantoni Parks, Cut Chemist, Daedelus, Kamasi Washington, and Nate Morgan.
Merch for this release:
2 x Vinyl LP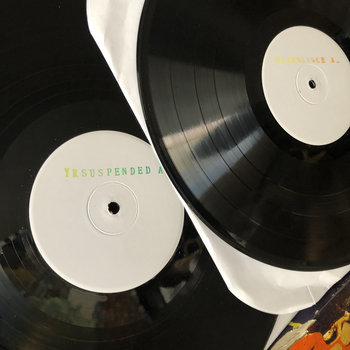 On this record, Sam Gendel is playing Alto Saxophone with a wonderful, truly unique, world of effects pedals, and I am playing a variety of percussion. Strangely, I was unpacking my instruments the whole time we were recording, at Studio 4 West with Andy Kravitz. I just kept unloading my cases and playing with whatever I pulled out next. I feel like we were distinctly influenced by the flash flood storms in Venice Beach that day, with the sun piercing through the downpourings. We both created our own versions of the set, and released them together as a 2xLP with our friends Justin and Warren of anandamide.
Merch for this release:
Vinyl LP
I've loved the spiritually uplifting music of Laraaji since I first heard it, and was honored to co-produce and co-mix his records Bring On The Sun, Sun Gong, and Sun Transformations. Around that time, I received an email from Laraaji that closed with the words, "Bliss On Dear Oneness." I asked for his permission to use that vision/affirmation as the title of my next record. He agreed. In addition to Laraaji's, this record also features the special energetics of Iasos, Dexter Story, Luis Pérez Ixoneztli, Miguel Atwood-Ferguson, Jamael Dean, and some of my other closest friends.
Carlos Niño & Miguel Atwood-Ferguson
Chicago Waves
Merch for this release:
Vinyl LP, Compact Disc (CD), Cassette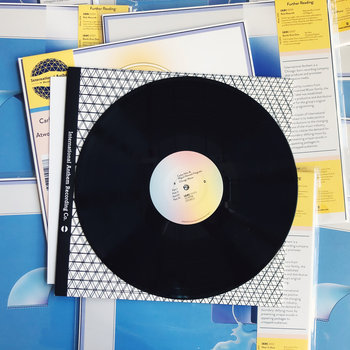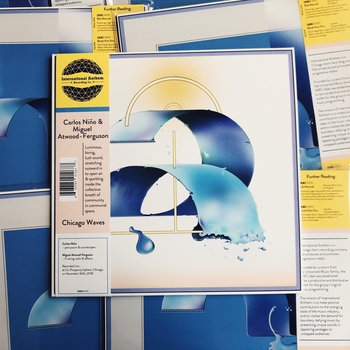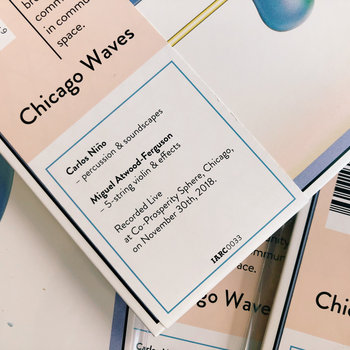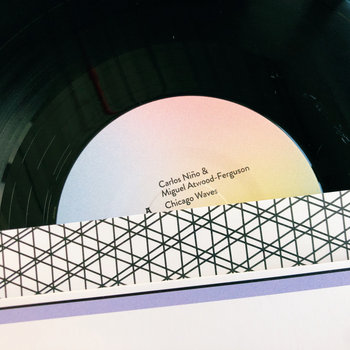 This is the live duet performance recording that Miguel and I played, while in Chicago as part of Makaya McCraven's Universal Beings. We had both appeared in the large ensemble full group concert the night before, and the organizers—International Anthem—asked us to play this duet on our night off, before we all headed to New York. It is spontaneous collaborative improvisational composition that flows from a lifetime of depth communication and collectivity between Miguel and me.
Merch for this release:
Vinyl LP, Cassette
This is my first full-length LP released solely on Bandcamp, and seventh in my ongoing series of collaborative projects as Carlos Niño & Friends. Over the last four months I've been in remote nature spaces a lot, and have been deeply inspired. This record is my current—a diverse, cohesive flow. I felt compelled to release it now, not wait for the human world to change more quickly than it is. It feels like a therapeutic musical expansion of this time for me. It features some of my closest musical friends, and a great new friend and collaborator in the multi-talented Nate Mercereau.