LISTS
You Can't Bury Canterbury: A Guide to the Neo-Canterbury Sound
By Jim Allen · August 19, 2021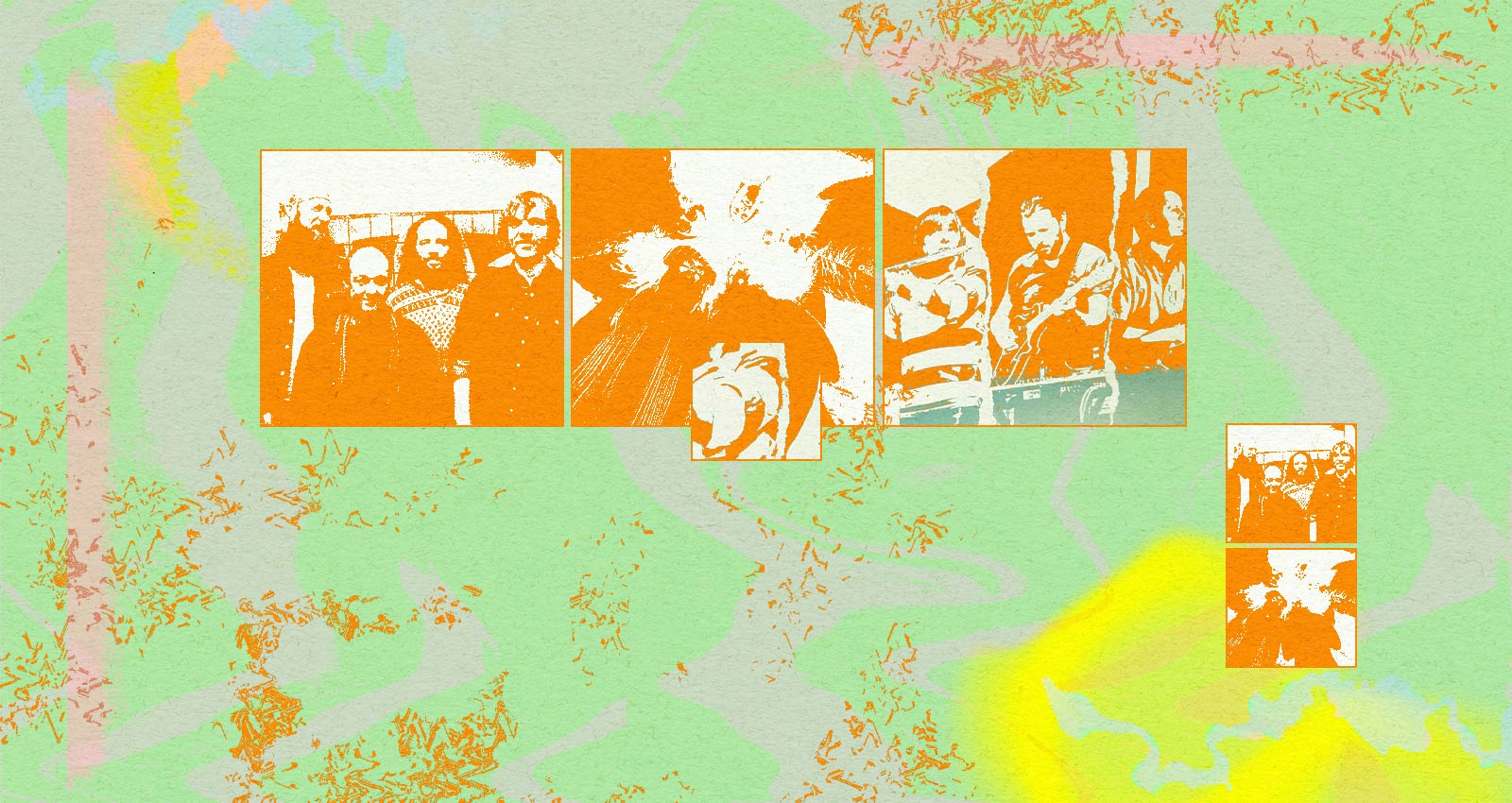 What do modern-day mavericks in Oslo, Milan, Minsk, and Barcelona have to do with some jazz-loving hippies's 1970s hijinks in a quaint British cathedral city? It all comes down to the Canterbury sound, a style that blossomed in the historic English tourist stop half a century ago when bands like Soft Machine, Caravan, National Health, and Hatfield & The North mixed jazzy chops, proggy ambitions, and absurdist, Monty Python-esque humor to create a breezy-but-brainy new microgenre.
By the time the '80s rolled around, the Canterbury scene had pretty much gone the way of all things, but not before some of its DNA entered the wider musical world. Ever since, there have always been a few spunky souls in some corner of the globe besotted with the music's quirky complexity, joyfully serving up their own slant on the sound.
Today it seems like the Canterbury influence has followed more routes than Google Maps, slipping into Scandinavia, the Mediterranean, the Eastern Bloc, and beyond. The new breed isn't serving up slavish replications of a 50-year-old sound, though—they're swizzling it into an intoxicating cocktail alongside psychedelia, Rock in Opposition, post-punk, and whatever else swings their cerebellums.
Some of the artists who fall under the neo-Canterbury umbrella make no bones about their love affair with the style and their passion for pushing it into the future. For others it's a single element (albeit an undeniable one) among the many that make their tunes tick. But whichever way you tally it, there's been more music grown from Canterbury roots than the scope of this article can contain. (Try Spain's Planeta Imaginario, Japan's Machine and the Synergetic Nuts, England's Thieves' Kitchen, Canada's Muskox, and Italy's Calomito just for starters.)
Here's a guide to the artists from all over the planet who are keeping Canterbury at the center of their universe.
Far and Wide
François Thollot
Reboot
Classic Canterbury keyboardists like National Health's Alan Gowen and Hatfield & The North's Dave Stewart seem to be spiritual forebears for François Thollot's all-instrumental, electric piano-led excursions. As the keyboardist and leader of Lyon's neo-Zeuhl troublemakers, Scherzoo, Thollot hails from a realm full of shadows and shivers. But his solo projects, in which the multi-instrumentalist plays everything himself, take a modest turn from the knotty, intense latticework of his band. There's a slightly gentler touch that cracks a window open to let a little light into the room.
Oslo's Needlepoint has a unique set of sonic fingerprints, blending a plaintive, homegrown feel with all-hands-on-deck art rock, but their light, jazzy drumming, fluid keyboard lines, and bright, airy melodies certainly sound like they owe a debt to Canterbury. And when leader Bjørn Klakegg's soft-focus vocals and limpid flute lines come to the fore, it feels even more like the early '70s are a state of mind instead of a temporal tentpole.
Merch for this release:
Compact Disc (CD)
Their metal-sounding name notwithstanding, Minsk trio The Worm Ouroboros are among the most overtly proggy of the bunch. These Belarusians keep it complex on their extended, mostly instrumental tunes. But no matter how sophisticated the setting gets, there's a pastoral, almost folkish vibe that evokes the feeling of being at a lakeside picnic watching swan races.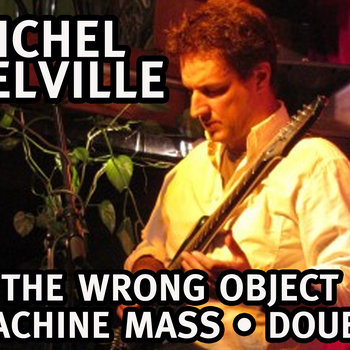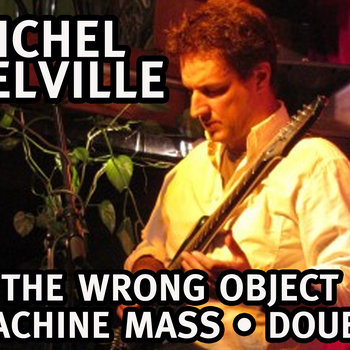 Merch for this release:
Compact Disc (CD)
Led by Michel Delville, an evil genius of the guitar, Belgian band The Wrong Object taps into the subsection of the Canterbury continuum that digs the labyrinthine licks and uber-tight arrangements of Frank Zappa. And when Delville lets loose on his axe, that appellation for one's instrument starts to seem very literal. The fact that the band cut an album with Canterbury legend Elton Dean of Soft Machine doesn't exactly diminish their cred either.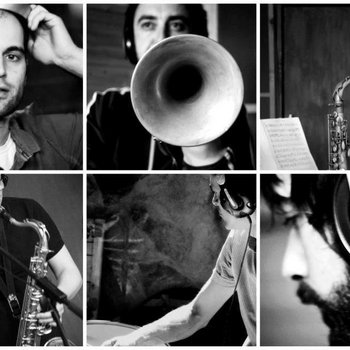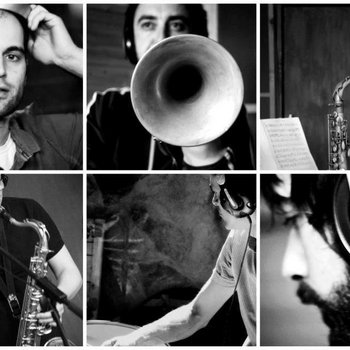 Merch for this release:
Vinyl LP, Compact Disc (CD)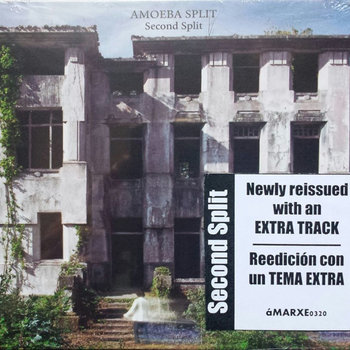 The jazzy side of the Canterbury spirit resides within Spanish sextet Amoeba Split, half of whom are a horn section. There's a dash of Soft Machine discernible in the pot they're stirring on these all-instrumental tracks, but not enough to be distracting. Sax and trumpet solos swap space with Ricardo Castro Varela's multi-colored keyboard splashes and Alberto Villarroya Lopez's fleet-fingered bass lines, on tunes that take you even further than the distance between Canterbury and the band's base in A Coruña.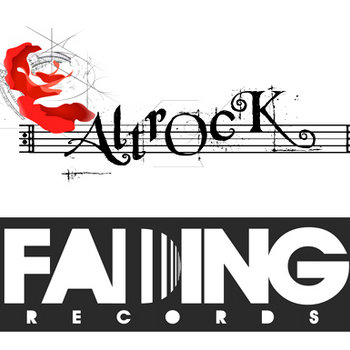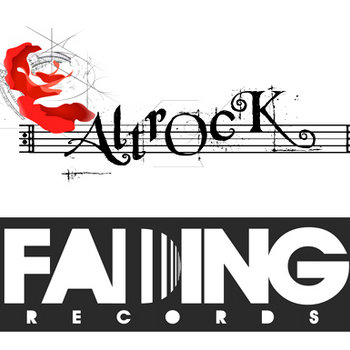 Merch for this release:
Compact Disc (CD), 2 x Vinyl LP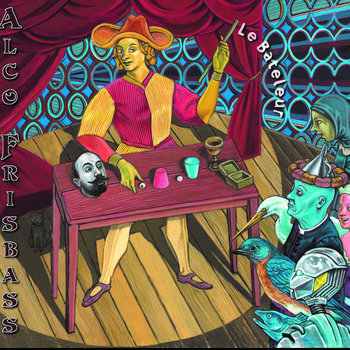 A keyboard-heavy duo from Paris, Alco Frisbass can come off crushingly heavy and doomy, like Van der Graaf Generator and King Crimson scoring a disaster movie together. They can also convincingly channel the kind of fuzz-jazz organ sound that helped put Caravan on the map, winding it through considerably sunnier melodic climes full of fascinating left turns. And since their instrumental expeditions can run upwards of 10 minutes, they'll often do it all in the same song.
Merch for this release:
Compact Disc (CD)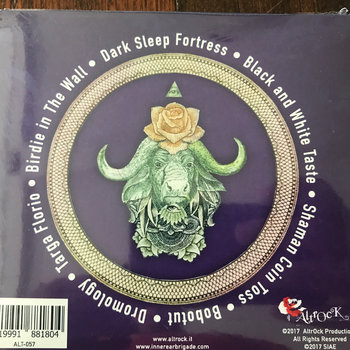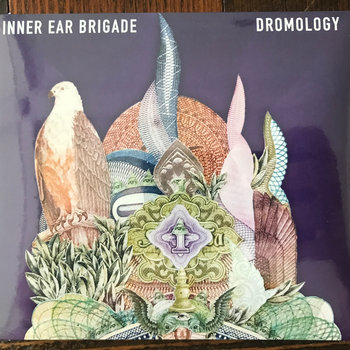 San Francisco's Inner Ear Brigade drops a dollop of early Rock in Opposition into their sound, though Melody Ferris's crystalline croon couldn't be further from Henry Cow singer Dagmar Krause's crow-like cry. Between Ferris's acrobatic vocal leaps and the band's Stereolab-goes-prog vibe, things generally run like Swiss clockwork, but main composer Bill Wolter's guitar and Ivor Holloway's sax sometimes add some essential roughage.
Merch for this release:
Vinyl LP, Compact Disc (CD)
In case naming themselves after a Gong album wasn't enough of a clue, this Barcelona band's spiritual psych jams, syncopated grooves, dual vocals, and Herbie Mann-in-a-paisley-jumpsuit flute licks make the connection clear. And the dreamy haze hanging over even the band's most beat-oriented moments gives the whole thing just the right touch of hash-pipe reverie.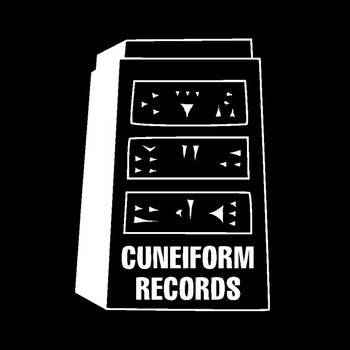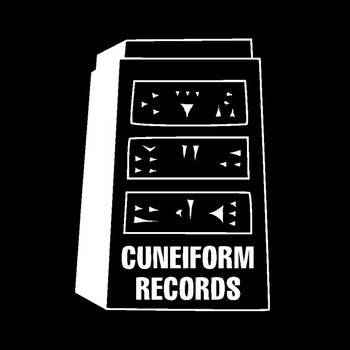 Merch for this release:
Compact Disc (CD)
Parisian bandleader/drummer Patrick Forgas is the OG of neo-Canterbury. He actually emerged in the late '70s just as the original scene was waning. But since the late '90s he's been leading Forgas Band Phenomena, carrying the Canterbury spirit forward with a jazz-rock fusion full of lightning-strike solos; arrangements that alternately slap and seduce; and of course an abundance of masterful drumming.
The Italian Job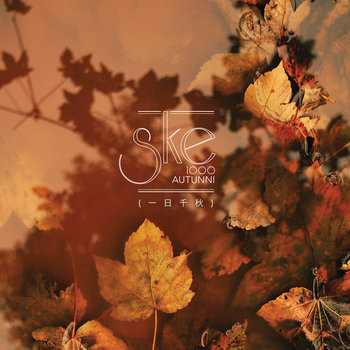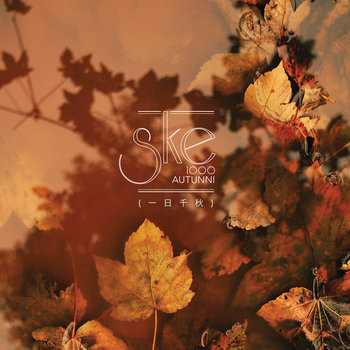 Merch for this release:
Compact Disc (CD)
Paolo "SKE" Botta is the keyboard conjurer behind intense experimentalists Yugen and dark, King Crimson-tinged prog beasts Not a Good Sign. But when the Milanese musician calls in favors from those bands and tons of other ambitious players (an international cabal hailing from acts like Stormy Six, Goblin, Present, and Wobbler), the feel they forge seems like at least a second cousin to the Canterburian style of old. Lush, symphonic in scope, sometimes dense and sometimes dreamlike, it shows there's some serious strength in numbers.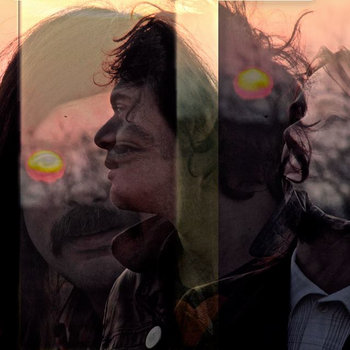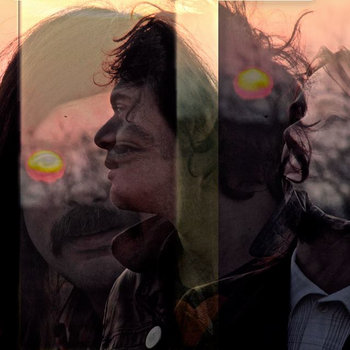 The three men from Milan who make up The Winstons have covered everybody from ELP to The Stranglers. And there are trace elements of acid rock, '60s pop, and gleeful indie rock obscurantism at play in their musical lava lamp. But the free-wheeling feel of Robert Wyatt-era Soft Machine bursts through their madcap modus operandi as often as anything else. At their headiest they sound like they're getting high off the same supply that kept the Canterbury crew's heads in the clouds all those decades ago.
Merch for this release:
Compact Disc (CD)
Don't be fooled by the warlike name. The harmonic somersaults some of the more adventurous Canterbury bands have practiced don't figure in their unfussy melodic agenda. This Sicilian squad is solidly on the placid side. Conqueror isn't in a boat being rocked by ferocious waves; they're floating peacefully with the water lapping gently against the sides of their canoe. Simona Rigano's vocals and keyboards and Sofia Ferraro's flute and sax in particular keep things easy.
Maybe more than any other neo-Canterbury band, Palermo's Homunculus Res has assimilated the sounds of the movement's pioneers so organically that their output is simultaneously inextricable from the style and unfettered by it. Over time a long guest list (including Paolo Botta and Alco Frisbass, whom you've met above, and Muffins saxophonist Dave Newhouse) has added keys, horns, and strings that expand the quintet's bookish, bohemian, Caravan-conversant tunes without overwhelming their eccentricity.
Home Turf
Merch for this release:
Compact Disc (CD), Cassette, Vinyl LP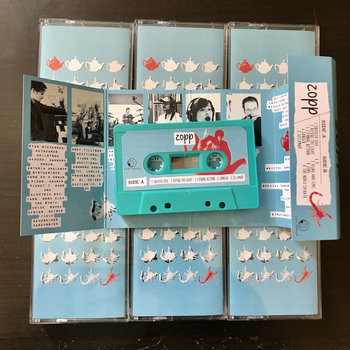 The fact that current Soft Machine member Theo Travis lends his flute to Zopp's self-titled album speaks volumes about both the path and prowess of this Nottingham duo. Guests aside, Andrea Moneta plays drums and Ryan Stevenson handles everything else on tunes that show fealty to the tricky time signatures and jazz-prog contraptions of Hatfield & The North and National Health while still sounding fully fresh.
Merch for this release:
Compact Disc (CD)
The Canterbury sound is only one ingredient in Bristol boys Schnauser's stew. Their off-kilter antics seem to owe as much to the punk-prog rollercoaster ride of The Cardiacs, the Dadaist parading of The Bonzo Dog Doo-Dah Band, and the off-piste archness of post-punk iconoclasts Half Man Half Biscuit. But when they evoke the zany humor and Muppets-on-LSD sax riffs of Gong, Schnauser still seem sure to ensnare the attentions of Canterbury obsessives.
One of the few bands here that doesn't carry a full-time keyboardist, Norwich foursome Guranfoe is a guitar-based bunch whose expansive instrumentals frequently deliver a straight-up prog feel not far from vintage Camel. But when their guests chime in on flute and strings, things take a distinctly Canterburian turn.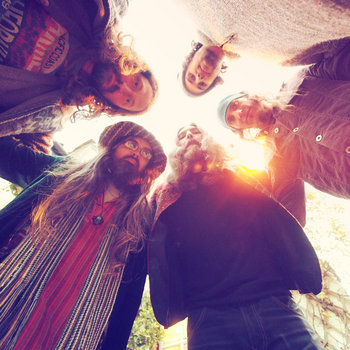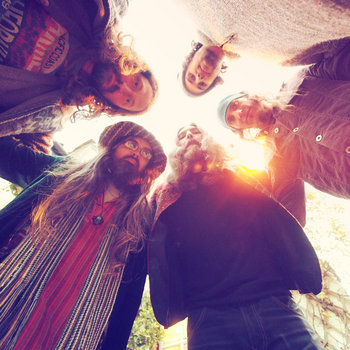 Merch for this release:
Vinyl LP, Compact Disc (CD)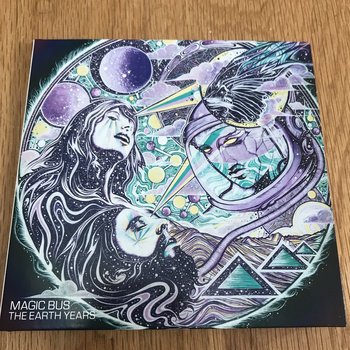 It's tough to maintain a frown when faced with the smiling stoner vibes of Devon's Magic Bus. With a collective hirsuteness that would give a ZZ Top tribute band convention a run for its money, and a starlit blend of Canterbury, '60s San Francisco, and the cosmos, they remain resolutely on the sunny side of the street no matter how many winding roads their compositions may take. It isn't hard to imagine a woolen-hatted Steve Hillage nodding in approval on his way to a '70s Gong session.