LISTS
Traveling the Universe of Broadcast
By Jesse Locke · April 13, 2022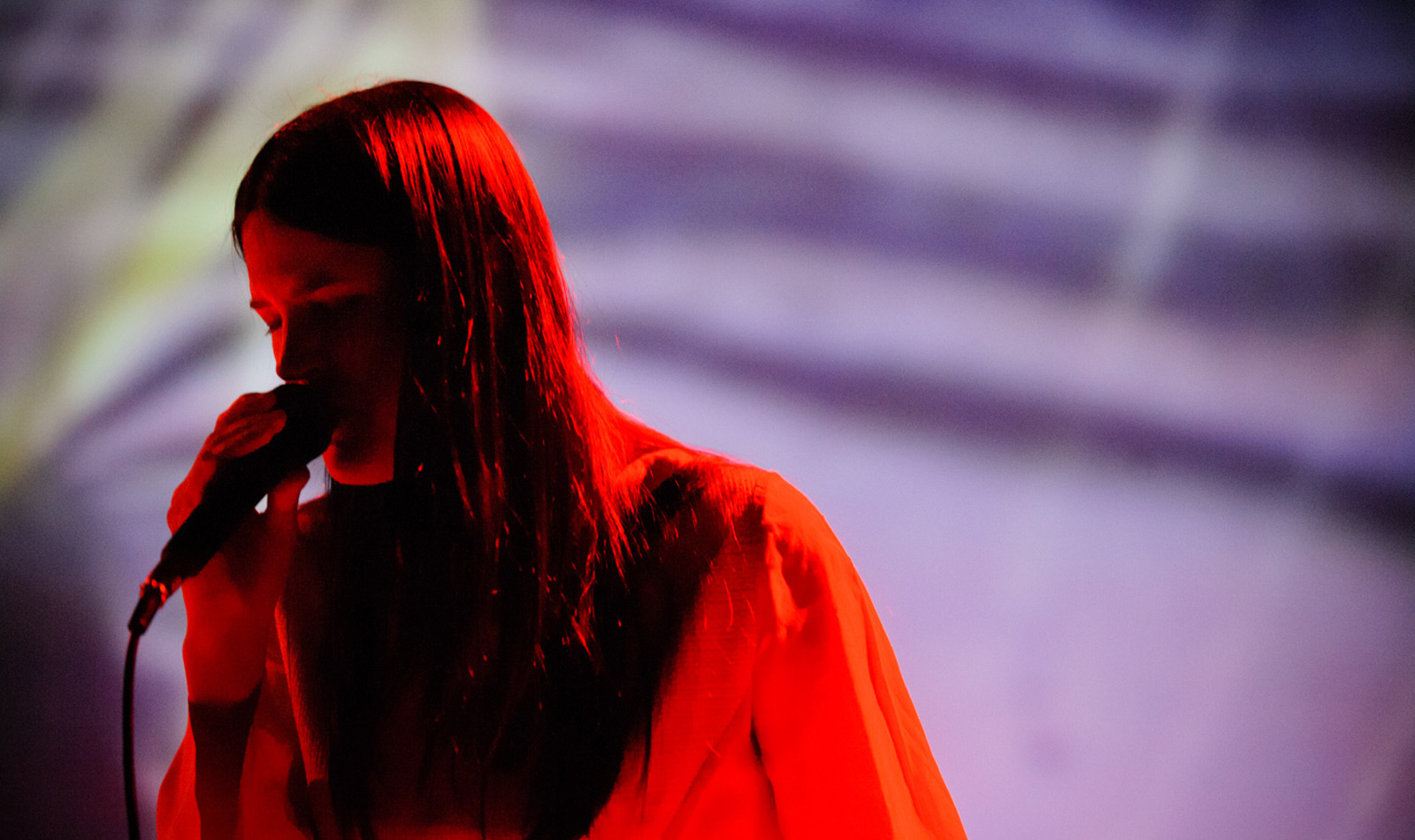 Formed by the duo of Trish Keenan and James Cargill, the cult Birmingham band Broadcast—who first beamed into this world in 1995—experienced constant line-up changes throughout their 20 years of activity, becoming more experimental as they went on, but never severing their connections to pop. Across three distinct eras, Broadcast evolved from chiming, '60s-inspired rock into ghostly retro-futuristic electronic music, before finally metamorphosing into the hauntological sound collages of their work with The Focus Group.
Keenan and Cargill met at a psychedelic revival night at Birmingham's Sensateria Club, where they first heard The United States of America's sole 1968 album, which directly inspired the formation of Broadcast. Joined by guitarist Tim Felton, drummer Steve Perkins, and keyboardist Roj Stevens, the quintet reconciled Keenan's interests in traditional songcraft (as heard in her first band, the folk duo Hayward Winters) and the sonic experimentation of Pan Am Flight Bag (Keenan and Cargill's pre-Broadcast project). After releasing their debut 7-inch with the indie label Wurlitzer Jukebox, they sent a demo tape to contemporaries Stereolab. The demo caught the interest of the group's manager Martin Pike, who signed Broadcast to Stereolab's Duophonic Super 45s series, forever uniting the two bands in the minds of fans and critics. (A more surprising boost came when their 1997 song "The Book Lovers" appeared on the soundtrack of Austin Powers: International Man of Mystery.)
.
00:10 / 00:58
When Broadcast signed to Warp Records in the late '90s, their music took a striking turn. On the immortal single "Echo's Answer"—possibly the most beautiful song in the band's entire catalog—Keenan's soft voice meshes with shimmering electronic textures, creating a cyborgian hybrid that wouldn't be out of place on albums by Seefeel or Boards of Canada. The band's production flourishes became increasingly complex with each subsequent release, sneaking in allusions to their esoteric inspirations and occult fixations. At the same time, they began losing members due to the financial precarity of being in a band; they'd hint at each personnel change in the titles of the instrumentals "Minus One", "Minus Two", and "Minus 3." In the early aughts, they began incorporating influences from obscure films, the sci-fi musique concrète of the BBC Radiophonic Workshop, and West Coast folk artists Wendy and Bonnie, with whom Keenan and Cargill would collaborate years later.
Julian House, who also founded the label Ghost Box, played a significant role in the group's development by creating the minimalist aesthetic of their album and single covers. After performing improvised scores for several of House's short films, Keenan and Cargill began working with his musical project The Focus Group, reinventing their sound once again. To coincide with their 2009 North American tour, Broadcast teamed up with Atlas Sound's Bradford Cox to record a rarely-heard collaboration that has yet to see an official release.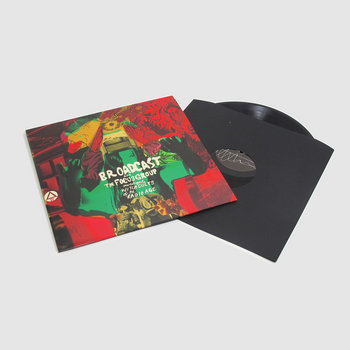 .
00:10 / 00:58
Merch for this release:
Vinyl LP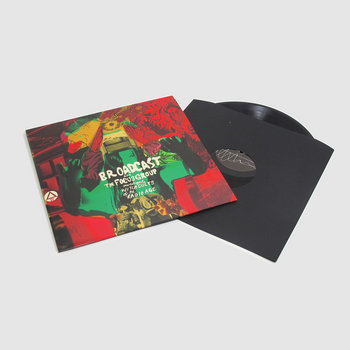 Tragically, the band's transmission was cut short by Keenan's passing in 2011. At age 42, she contracted swine flu during Broadcast's tour of Australia, succumbing to pneumonia several months later. Over a decade since Keenan's death, the group's fanbase remain fervently obsessed with the group's bewitching invitations to an alternate reality in songs that feel nostalgic, but can't be pinned to a specific time or place. This month, Warp is reissuing three of the deepest cuts from the Broadcast discography, making them widely available for the first time, making this the perfect moment to discover—or rediscover—their world.
---
Wading In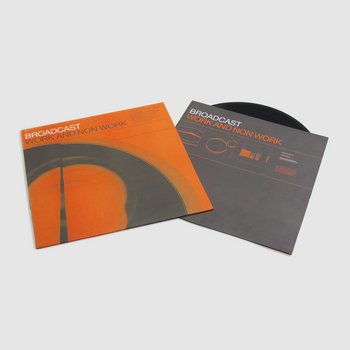 .
00:10 / 00:58
Merch for this release:
Vinyl LP, Compact Disc (CD)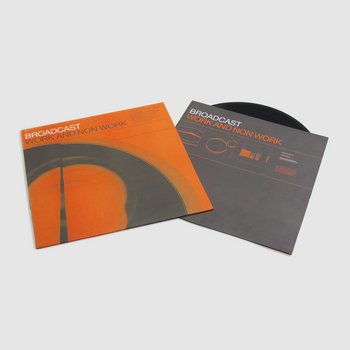 Broadcast's first release on Warp is this 1997 compilation, which handily collects material from their early singles and The Book Lovers EP. For those interested in chronological explorations, there's no better place to start. The Austin Powers soundtrack cut immediately stands out with its ear-catching melody, but the band already seemed capable of so much more. "Accidentals" is Broadcast's sundazed take on trip-hop, while the cycling synths and crackly vinyl skips of "The World Backwards" have a cinematic quality foreshadowing their future soundtrack work.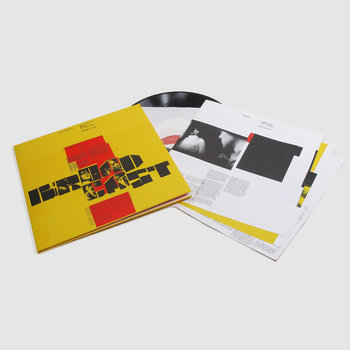 .
00:10 / 00:58
Merch for this release:
Vinyl LP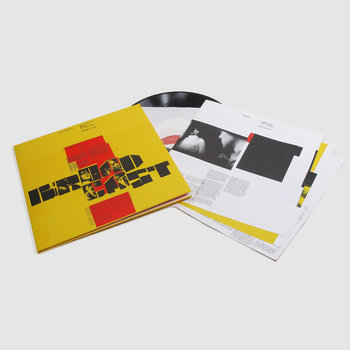 Broadcast's debut album took three more years to arrive due to the departure of drummer Steve Perkins and the band's dissatisfaction with several recording sessions. "We had a very clear idea of what we wanted, but engineers have these stock ways of producing sounds and we just weren't into that," Keenan explained. After taking the project into their own hands, Broadcast returned with a darker-tinged collection that nonetheless includes some of their most beloved songs ("Come On Let's Go," "Echo's Answer"), plus understated album tracks ("Unchanging Window") and clattering instrumentals ("Tower Of Our Tuning").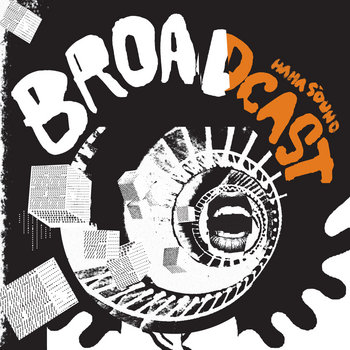 .
00:10 / 00:58
Merch for this release:
Vinyl LP, Compact Disc (CD)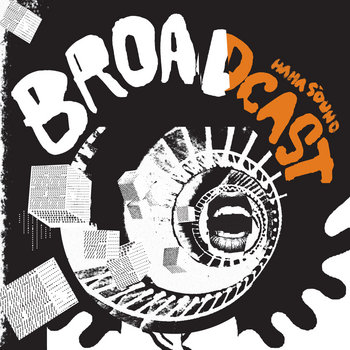 Tumbling drum fills are a signature element of Broadcast's music, and they never sound bigger than on the band's 2003 sophomore album. This is owed to their hiring of Neil Bullock, a session drummer steeped in the British jazz scene, several of whose parts were recorded in a church to increase their natural reverb. "Man Is Not A Bird" gives Bullock a chance to cut loose, endlessly rolling across his snare and toms before the song switches into a squelchy electronic conclusion. Elsewhere, the metallic clamor of "Pendulum" is immediately followed by the weightlessness of "Before We Begin," proving the band's capability to find mysterious beauty in both the quiet and loud.
The Deep End
.
00:10 / 00:58
Merch for this release:
Vinyl LP, Compact Disc (CD)
Every texture feels sharper, harder, and colder on Broadcast's third album. The synths no longer shimmer as much as buzz or bristle, while Keenan's voice has the mournful deadpan of minimal wave. This can be partly credited to the fact that they were once again a duo, but it's also because these songs were written while Keenan spent time with her father during his final days in hospice. Tender Buttons shares its title with Gertrude Stein's 1914 poetry collection, casting everyday objects in a strangely mystical light. Despite the album's grey pallor, there are moments of lightness, like the swaying chorus of "Corporeal," the soothing hooks of "Black Cat," and the gently strummed lament "Tears In The Typing Pool."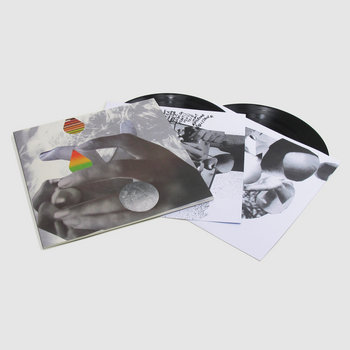 .
00:10 / 00:58
Merch for this release:
Vinyl LP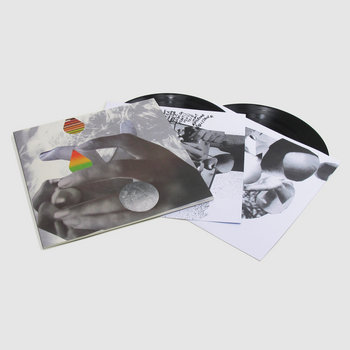 This 2006 compilation of B-sides, EP tracks, and rarities is an impressive reminder of how rewarding it is to be a Broadcast obsessive. The 18-song set is front-loaded with poppier tunes that could have easily appeared on one of their albums, such as opener "Illuminations" (originally from 2000's Extended Play Two), which never stops rising. "Poem of Dead Song" sews two distinct melodies together like "Some Velvet Morning," and "Where Youth And Laughter Go" is bursting with symphonic ornamentation. The comp's back half becomes more exploratory, highlighted by "Hammer Without A Master," a woozy instrumental workout that sounds like Delia Derbyshire jamming with This Heat.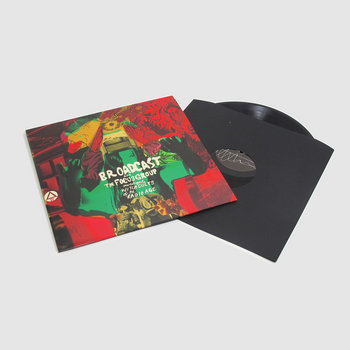 .
00:10 / 00:58
Merch for this release:
Vinyl LP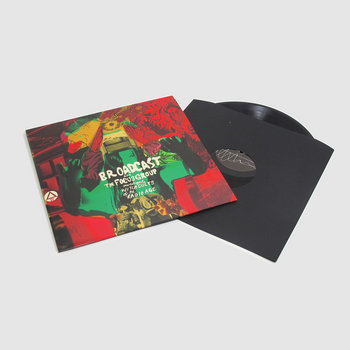 For this 2009 collaboration, Keenan and Cargill recorded their parts independently and sent them to House, who fused the contributions into a hallucinatory collage. Songs veer close to pop, but never quite coalesce, as warped sounds from beyond poke in like a Michel Gondry dream sequence. Even relatively straightforward tunes like "the be colony" warble with an otherworldly glow, while "how do you get along sir?" thumps like an Edan beat. There is something eternally transfixing about "libra, the mirror's minor self," where Keenan used the cutup method to rearrange words from a horoscope until they become a surreal invocation.
For The Heads
.
00:10 / 00:58
Broadcast are an ideal match for director Peter Strickland's Berberian Sound Studio (2012), a psychological descent into the paranoid mind of a sound engineer during the making of a fictional Italian horror film. Sadly, Keenan passed away midway through the songwriting process, but Cargill was able to transmit her spectral, sentimental melodies into 39 short sketches. Fragments of dialogue, foley sound effects, and demonic utterances crash in from all directions, while the bombastic themes of the movie within the movie on "The Equestrian Vortex" (inspired by the sparse organs and flutes of Le Orme), leap out of the tracklisting.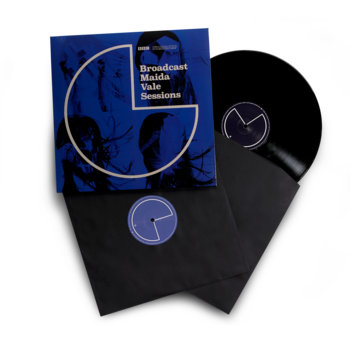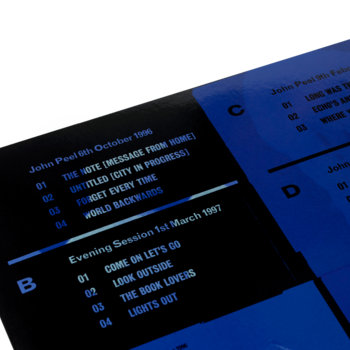 .
00:10 / 00:58
Merch for this release:
2 x Vinyl LP, Compact Disc (CD)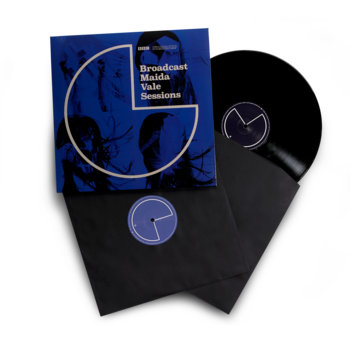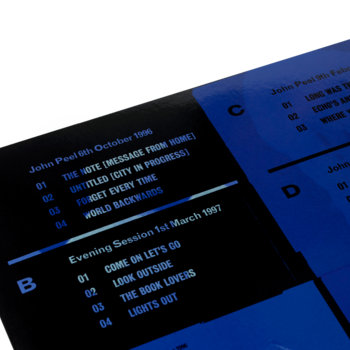 This set compiles four of Broadcast's live performances at the BBC's West London studios from 1996 to 2003. The first two sides of the double LP play like a victory lap, with laid-back renditions of some of the band's most beloved songs, as well as an early, untitled version of "City In Progress" four years before its release on The Noise Made By People. And longtime fans will be delighted to hear the martial snares of "Forget Every Time," a song not included on any proper album. The comp's back half features Keenan and Cargill as a duo, concluding with a swelling cover of Nico's "Sixty Forty" from her underrated 1981 album, Drama of Exile.
.
00:10 / 00:58
Merch for this release:
Vinyl LP, Compact Disc (CD)
Originally released as tour-only 3" CDs in 2003 and 2005, these instrumental collections showcase Broadcast's take on incidental scores for imaginary film or TV projects. Like the library music it attempted to emulate (note the generic subtitle Stereo Recorded Music For Links And Bridges), each of the 21 songs clocks in at two minutes or less. Volume 1 was recorded at the time of Haha Sound, with drummer Neil Bullock resuming his place on the kit to deliver muscular, jazzy rhythms. Volume 2 swerves into freeform territory as it oscillates between noisy synths, sputtering drum machines, and blissful lo-fi ambiance.
.
00:10 / 00:58
Merch for this release:
Vinyl LP, Compact Disc (CD)
Continuing the collage approach that defined their work with The Focus Group, this brief but beautiful release (originally another tour-only CD from 2009) should not be overlooked. Snatches of dialogue and the toot of a recorder bump up against the BBC Radiophonic Worksop's gurgling effects from the The Goon Show (1951-60) and the babbling of German sound poet Kurt Schwitters. Mother Is The Milky Way feels like a culmination of Broadcast's fascinations in the way it fuses references from popular culture and avant-garde art, lifted by lullaby melodies. No matter how far out their music goes, Keenan's beckoning voice will always be there to guide us through the journey.