LISTS
The Real Swinging London: The Legacy of Brit Jazz
By Jim Allen · January 05, 2021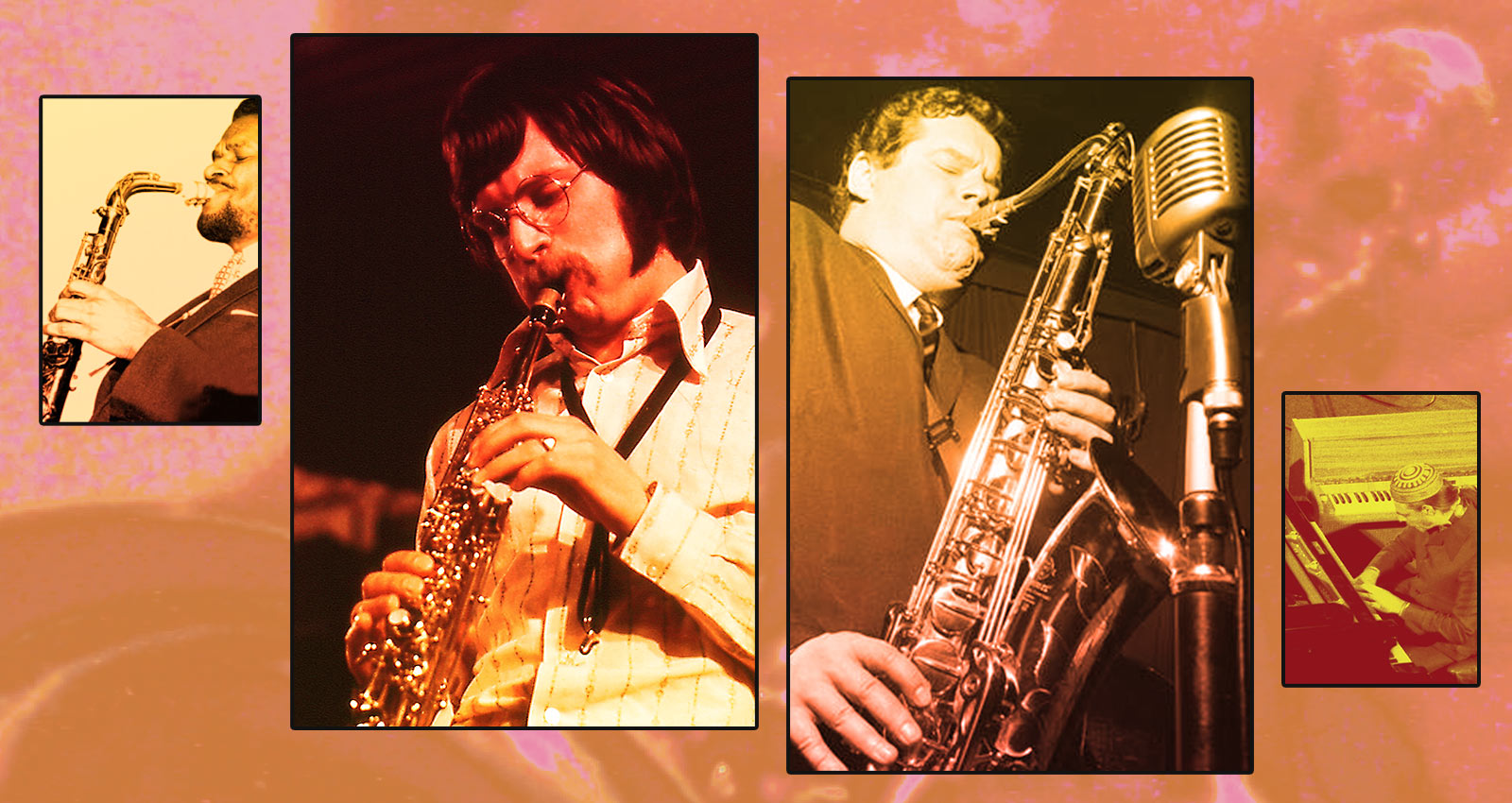 Jazz was obviously born as an American art form, but once the genie jumped the bottle, it worked its way around the world right quick. The Brits were among the swiftest studies at producing homegrown jazz, and most of the music's major evolutions in America were mirrored in England. But the progressive jazz boom of the '60s and '70s yielded an unprecedented bumper crop of original thinkers.
Long before the modern British jazz explosion brought us Sons of Kemet, Nubya Garcia, and the like, their forebears filtered rock, funk, electronics, international influences, and the avant-garde through an open-ended but idiosyncratically English mindset. The roots of U.K. progressive jazz reach all the way back to '50s modernists like Joe Harriott and Tubby Hayes. A decade later, the countercultural boom brought mavericks like Elton Dean, Keith Tippett, and Alan Wakeman, who enlarged their audiences by working with simpatico proggy legends such as King Crimson and Soft Machine, along the way.
The movement contained multitudes, from the fluid, funky fusion of trumpeter Harry Beckett to the avant-garde big band explorations of Graham Collier, the cosmic gambits of pianist Stan Tracey, and beyond. The Brit jazz legacy looms too large for newcomers to navigate without a reliable guide. And that's exactly where we come in.
Early Adopters
Merch for this release:
Vinyl
Joe Harriott emigrated from Kingston, Jamaica in the early '50s with an alto in his hand and the power to push British jazz to a new level. Before he hit London, he'd already soaked up enough bop to endear his lightning licks to listeners eager to ordain somebody the new Charlie Parker. But by the early '60s, he was pushing in new directions, beyond bebop's harmonic and rhythmic conventions, while still keeping one foot in his roots. This 1962 BBC session captures Harriott and his stalwart sidemen in the midst of that evolutionary leap, funneling electricity into both sides of the bop/beyond divide.
Tubby Hayes
Modes and Blues: 8th February 1964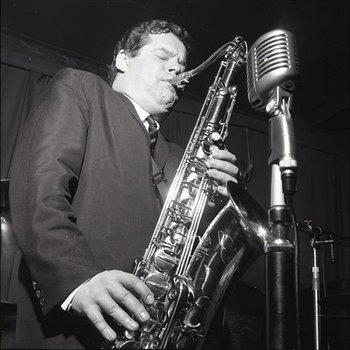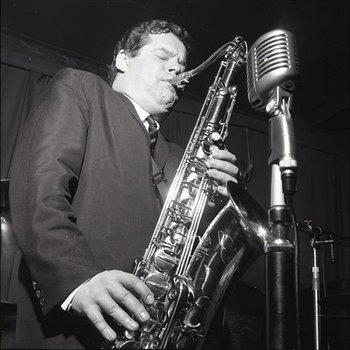 Merch for this release:
Vinyl LP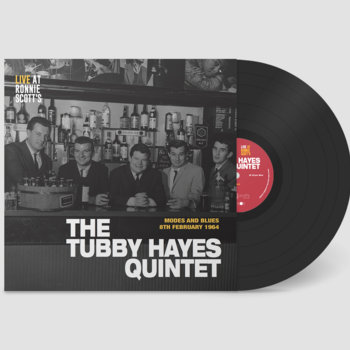 London-born tenor man Tubby Hayes, led the Jazz Couriers alongside British bop godfather Ronnie Scott in the late '50s. By the early '60s he was so popular he had his own TV show. But by mid-decade, his mind was expanding and so was his sound. His quintet at the time tapped into a vibe not a million miles from what Miles was exploring across the Atlantic with his Second Great Quintet. In this 1964 set from the legendary club Scott named after himself, the fivesome shove old-school structures aside in favor of a 33-minute musical conversation. It kicks off with an epic saxophone soliloquy from Hayes, using his potent bebop chops in the service of sighting fresh territory.
In the '70s, pianist/composer/bandleader Neil Ardley snared attention for bringing electronics and rock to the jazz big band template. But in the mid-'60s he led the New Jazz Orchestra, a grievously under-recorded big band that took the innovations of forward-looking orchestrators like Gil Evans and Charles Mingus as a jumping-off point for their postcards from exotic vistas. Heard here are 1966 demos of the NJO's soundtrack for the now-renowned ballet Jazz Calendar. The sessions include young hotshots who'd go on to make waves in U.K. jazz-rock, like trumpeter Ian Carr (later the leader of Nucleus) and drummer Jon Hiseman, who would co-found Colosseum. 
Busting Out
Merch for this release:
Vinyl LP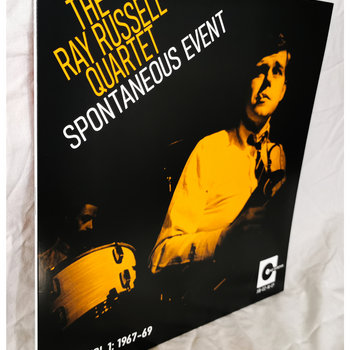 As a session monster, London-born guitarist Ray Russell played with everybody from David Bowie to Marvin Gaye. But as a bandleader, jazz was always in his heart of hearts, and his time at the vanguard of Brit jazz began when he was barely out of his teens. It took more than half a century for these late '60s live recordings to emerge, but they give us a fresh peek at Russell's fiery first few years. With a tone as clean and cutting as a surgeon's scalpel, he uses relatively uncluttered frameworks for his endlessly surprising musical statements, challenging and sometimes even abandoning accepted notions of tonality. The lineup includes bassist Dave Holland, whose myth-making work with Miles Davis began right around the same time.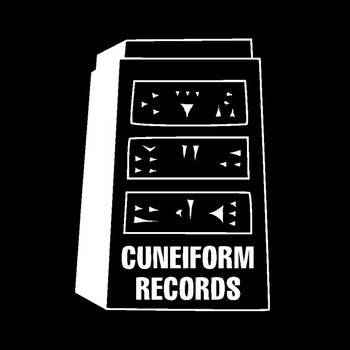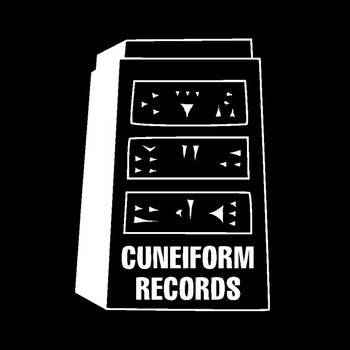 Merch for this release:
Compact Disc (CD)
Rock history remembers alto sax man Elton Dean best as a member of Soft Machine during their early '70s sweet spot. But he'd already been in avant-jazz piano giant Keith Tippett's band before that, and Dean became ubiquitous on the UK progressive jazz scene in the '70s. He started his own band while still enmeshed in the Soft Machine, and his '71 debut LP features a couple of Softs and some Brit jazz mainstays like cornetist Marc Charig and drummer Louis Moholo. The result is an electric jazz brew that's alternately free-blowing, tempestuous, contemplative, and funky, occasionally bearing a dash of the Softs' fusion feel.
Merch for this release:
Vinyl LP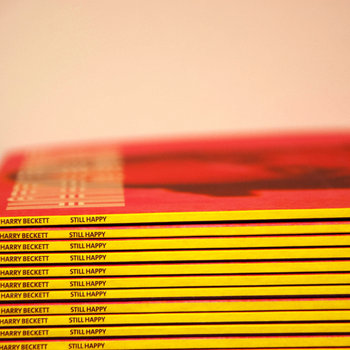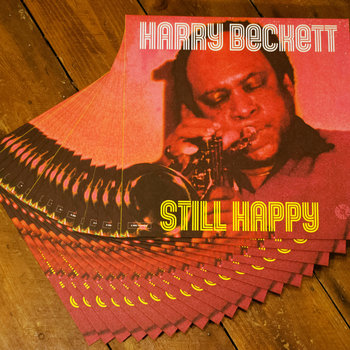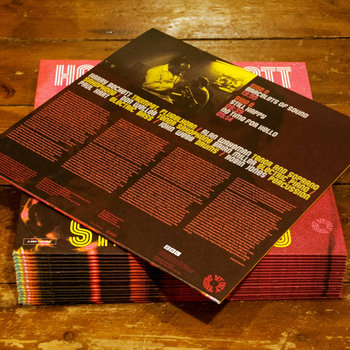 The funk flows richly through this 1974 BBC session by Barbados-born trumpeter Harry Beckett, who began making waves after his mid-'50s arrival in England. He roamed far and wide early on, working with Charles Mingus one moment and playing highlife the next. Ever a man with open ears, he'd eventually work as much with rockers like the Small Faces and Jack Bruce, as within the U.K. jazz scene. Unreleased for more than four decades, this session works up some serious grooves, with fire-breathing bassist Paul Hart shooting out sparks and sax heavyweight Alan Wakeman (more on him shortly) helping fill out the frontline. Beckett glides gracefully no matter how frenetic things get, and comparisons to early '70s Freddie Hubbard wouldn't be completely off the mark.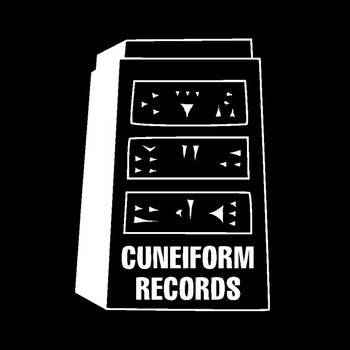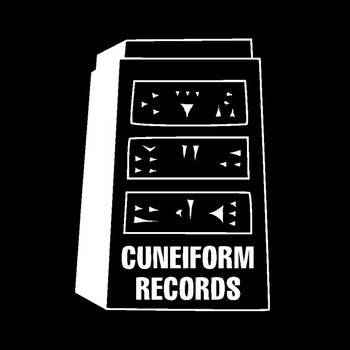 This one was nearly lost to the mists of history. One October day in 1969, saxophone sorcerer John Surman convened something of an all-star session with cohorts including John Marshall (soon to be drummer for Nucleus and Soft Machine) and alto hero Mike Osborne. All the elements of a jazz-rock fusion still in its infancy are in place here—the modal blowing, rock-informed grooves, cartwheeling electric piano lines (courtesy of John Taylor), and an adventurous bandleader surging into uncharted territory. But Surman jetted to America just after the session, and by the time he returned, the studio had closed, and the master tape went missing for decades. Its eventual rediscovery is a gift.
Big Band Blowouts
Linchpins of England's progressive jazz boom tended to run in packs, and sooner or later almost all of them could be found in one of Graham Collier's bands. Bassist/bandleader Collier commanded groups of all shapes and sizes, and two of them are heard here: a 12-piece crew in '68 and a sextet in '75. Trumpet titans Kenny Wheeler and Harry Beckett, sax genius John Surman, and future Soft Machiners Karl Jenkins (baritone sax) and John Marshall (drums) are among the gang. A savvy maestro, Collier knew when to hold the reins tight for saber-sharp ensemble passages and when to open things up to the vast interpretive abilities of his crack squad. Accordingly, the band(s) shift organically from precision-drilled perfection to gloriously unhinged marching-band-gone-mad  antics.
Merch for this release:
2 x Vinyl LP, Compact Disc (CD)
In 1974, Sveriges Radio (the national public radio of Sweden) commissioned pianist/bandleader Mike Westbrook to write a piece with his cohort John Surman as featured soloist and the 16-piece Swedish Radio Jazz Group as his band. The result is the tour de force "Citadel/Room 315." Complications prevented Westbrook from releasing the recording as an LP, so he recut it with British players in '75 and it became a cult classic of British jazz. After 45 years, the original version has surfaced at last, and for all its finesse, it has an urgency that sets it apart from the British studio recording. The session shifts through a sea of moods, from elegiac to funky, as Surman pulls one rabbit after another from his horn.
Merch for this release:
2 x Vinyl LP, Compact Disc (CD)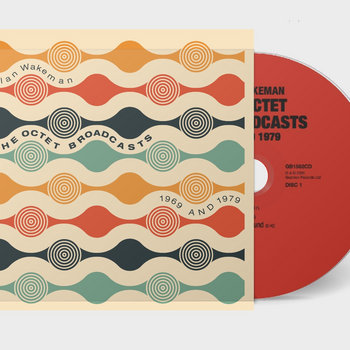 Alan Wakeman (yes, he's Rick's cousin) lent his sax to the aforementioned British version of Mike Westbrook's "Citadel/Room 315," and worked with everybody from Soft Machine to David "Rock On" Essex. But somehow it wasn't until this 2020 archival release that there was recorded evidence of his gifts as a composer and bandleader. On two octet sessions for the BBC from 1969 and '79, Wakeman—a disciple of Westbrook—digs into big, bluesy, Mingus-indebted ensemble riffs, European classical touches, free-blowing madness, and more.
Chris McGregor's Brotherhood of Breath
Eclipse at Dawn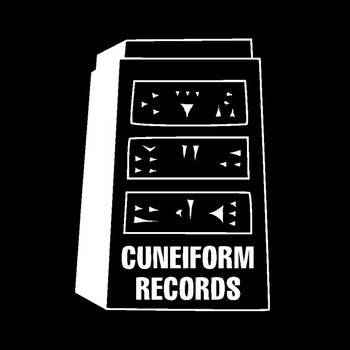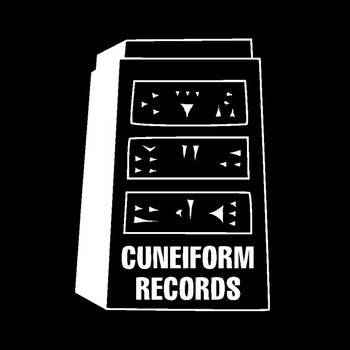 In the mid-'60s, South African pianist Chris McGregor's Blue Notes threw bop, free blowing, and indigenous styles into a jazz supercollider. Unsurprisingly, the multiracial band eventually fled the apartheid of their homeland for Europe. After settling in London, they stirred up the scene by mixing with British players (some homegrown, some fellow expats like Barbadian Harry Beckett) to form the Brotherhood of Breath. On this live recording from a 1971 Berlin festival, the band's exultant celebration of life is equal parts orgiastic, free-form blowout; Johannesburg street parade; and post-bop party.

Other Evolutions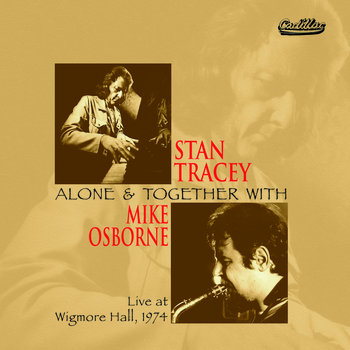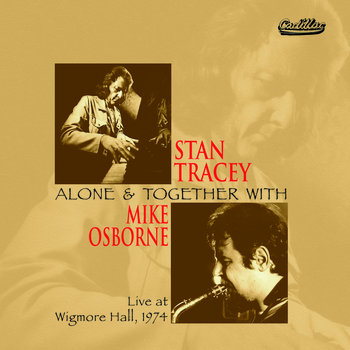 Merch for this release:
Compact Disc (CD)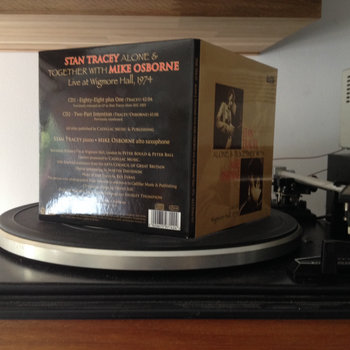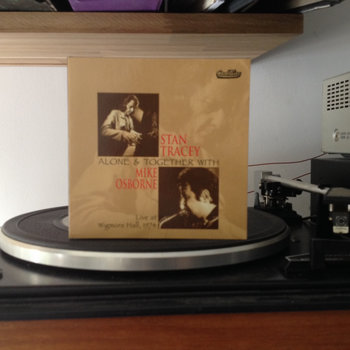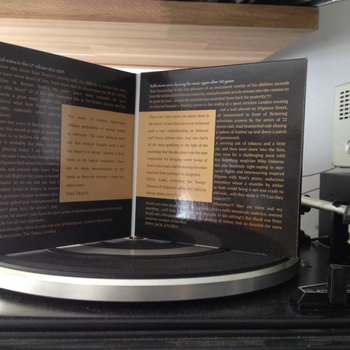 The astral forms of Cecil Taylor, Thelonious Monk, and Keith Jarrett simultaneously inhabiting the body of a British host is as good an explanation of Stan Tracey's gifts as any. In the '60s, his outside-the-box ideas made him a lonely outlier, but by the '70s, he was the elder statesman to the new breed of progressive Brit jazz musicians. The encouragement of saxophonist Mike Osborne, member of both the Brotherhood of Breath and Mike Westbrook's band, helped give Tracey his second wind. The first half of this 1974 London concert recording features Tracey on his own in a lion-hearted improv. The second adds Osborne to the mix for a free-form adventure that's sometimes thorny, sometimes reflective, but constantly crackling with energy and ideas.
Norma Winstone & John Taylor
In Concert
Merch for this release:
Compact Disc (CD)
Early on, Norma Winstone explored the outer edges of jazz with boundary-busting collaborators like Nucleus and Michael Garrick, and put out her luminescent 1972 solo album Edge of Time. She didn't release another record under her own name until the '80s, by which point she'd come around to putting her modernist stamp on jazz standards. On this 1988 duo performance with pianist John Taylor, Winstone works her magic on a mix of old-school tunes and originals written with everybody from Brazilian composer Egberto Gismonti to American guitarist Ralph Towner.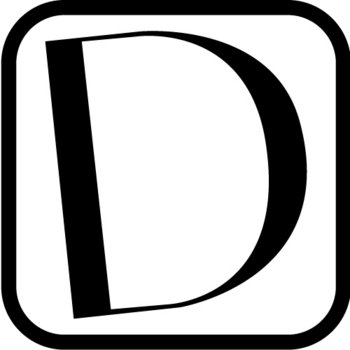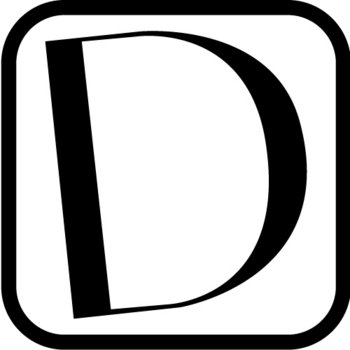 Merch for this release:
Compact Disc (CD)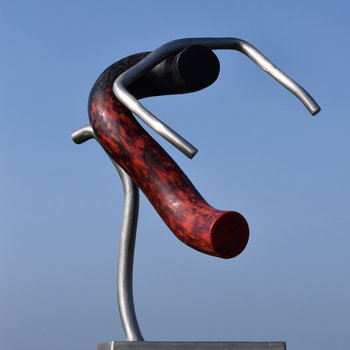 Keith Tippett fashioned his own universe to such an extent here that he might not have technically even been playing jazz anymore, but he sure as hell engages in some balls-to-the-wall improv. Like a bunch of his peers, Tippett mixed with adventurous rockers as well as jazz musicians, and his time with King Crimson made him probably the only bandleader on this list to have appeared on Top of the Pops. But when flying his own flag, he was completely uncompromising, as this 1979 live solo set shows. Tippett wrings so many tones from his piano it's as if he built some secret levers into it, and he achieves a kind of maximalist minimalism with loud, static runs that can drag a listener into hypnotic reverie.